The top Competitors of Twitter are Facebook, TikTok, Instagram, Whatsapp, Snapchat, Quora and Reddit. Twitter (Now X.com) is one of the biggest social media networking and news site in the world. Twitter has 353.9 million monthly active users, 500 million tweets per day and a valuation of $41.09 Billion. Founded in 2006, Twitter has grown by leaps and bounds and provides a platform for sharing and receiving news in a quick and timely manner with well over 500 million tweets being sent in a day.
Twitter has been rebranded to X since July 2023 and is now operated by the American company X Corp owned by Elon Musk. Here are more details of Twitter.
About Twitter (X)
Type of site: Social networking service
Founded: March 21, 2006
Owners: Odeo (2006), Obvious Corporation (2006–2007), Twitter, Inc. (2007–2023), X Corp. (2023–present)
Founder(s): Jack Dorsey, Noah Glass, Biz Stone, Evan Williams
Chairman: Elon Musk
CEO: Linda Yaccarino
Twitter also one of the most visited websites. Twitter is identified internationally by its bird logo popularly known as 'Larry the bird' inspired by Larry Bird of the Boston Celtics of NBA. However, this logo was recently replaced by X.
Being a top brand, Twitter faces stiff competition from other social networking sites. The top 10 Twitter competitors are outlined and discussed below:
Top Competitors and Alternatives of Twitter
1) Facebook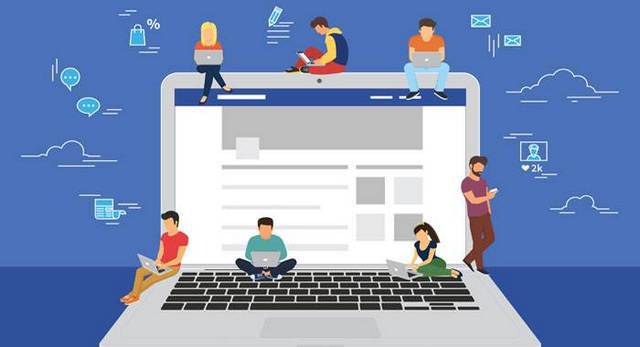 Product Type: Social networking website
Industry: Technology.
Founded: February 4, 2004
Founders: Mark Zuckerberg, Eduardo Saverin, Andrew McCollum, Dustin Moskovitz, and Chris Hughes.
Headquarters: Menlo Park, California, United States.
Area served: Worldwide.
Current CEO: Mark Zuckerberg.
Facebook is without a doubt one of the strongest Twitter Competitors. Facebook is a social media site with well over 3.03 billion monthly active users in April 2023, revenue worth 31,999 billion dollars and over 65,964 employees. It is one of the social networking sites with an appeal that cannot be easily matched by its competitors. With subsidiary sites such as Instagram, WhatsApp, and messenger, Facebook is by far the largest social media networking site as evidenced by its huge revenue.
Because of its large audience, most businesses have resorted to doing digital marketing of their products and services on the Facebook platform in a bid to reach its many users. Facebook has definitely revolutionized the internet industry.
More than 500 million people use Facebook Stories every day. In July 2023, Facebook reports that 2.23 billion people can be reached through ads. Reels hit 140 billion Plays per day across Facebook apps.
2) WhatsApp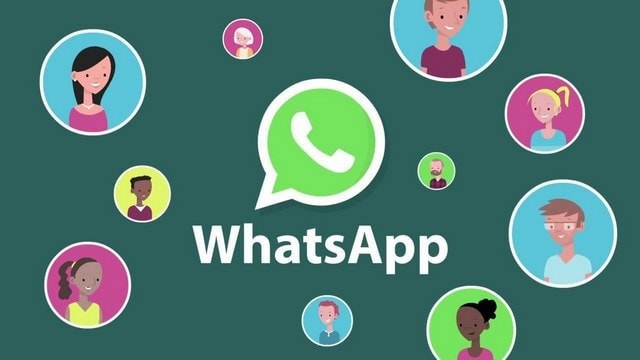 Product Type: Cross-platform instant messaging app.
Industry: Technology.
Founded: February 24, 2009
Founders: Jan Koum and Brian Acton.
Headquarters: Menlo Park, California, United States.
Area served: Worldwide.
Current CEO: Jan Koum
Net worth: 98.56 billion dollar
A subsidiary of Facebook, WhatsApp is an instant messaging social media networking service for smartphones that has taken the internet industry by storm. It has rapidly gained popularity because of its simplicity, instantaneous nature and ease of use. With WhatsApp, a user can use the internet to make video calls and voice calls; send messages, videos, images, documents and even audio files to another user or a group of users. It also has the status feature where the user gets to upload videos and photos for a 24 hours timeline feed.
All data on WhatsApp is also end-to-end encrypted. With 2.7 billion daily active users, 2 billion monthly active users and more than 100 billion messages sent per day, WhatsApp is rapidly becoming a force to reckon with in the internet industry. In fact, most strategists suggest that WhatsApp will overtake Twitter and Facebook traffic and will become the highest used app in the world. Naturally, this makes WhatsApp one of the strong Twitter Competitors.
3) Snapchat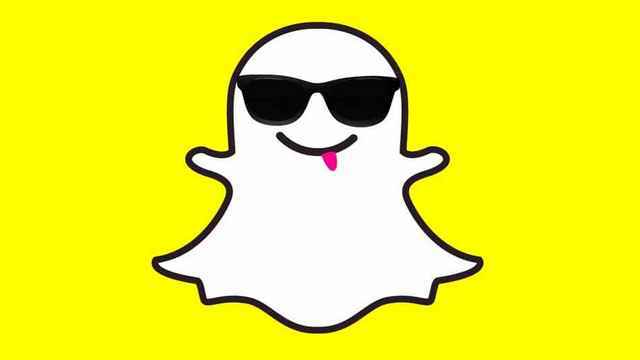 Product Type: Photo and video messaging app.
Industry: Technology.
Founded: September 16, 2011
Founders: Evan Spiegel, Bobby Murphy, and Reggie Brown.
Headquarters: Santa Monica, California, United States.
Area served: Worldwide.
Current CEO: Evan Spiegel
Market cap: $14.67B (August 17, 2023)
Revenue: $1.068B (June 30, 2023)
Snapchat is a multimedia mobile application and image messaging social media site. The main snapchat concept is that the messages and images/pictures are available for only a limited period of time before they are inaccessible (self-deleting nature). Available in 20 languages, snapchat is more popular among the young generation popularly known as the millennials who like exchanging photos of themselves and of places that they have visited or live in.
Snapchat is slowly gaining ground on the market leaders of the internet industry such facebook, twitter and WhatsApp.
As of the second quarter of 2023, Snapchat had 397 million daily active users worldwide, up from 383 million in the previous quarter.  Snapchat is ranked as the 2nd most popular social networking app in the US. Users created 5+ billion snaps every day.  The largest Snapchat user base in the world was recorded in India as of April 2022, with an audience of 144.35 million users.
4) Instagram
Product Type: Photo and video-sharing social networking service.
Industry: Technology.
Founded: October 6, 2010
Founders: Kevin Systrom and Mike Krieger.
Headquarters: Menlo Park, California, United States.
Area served: Worldwide.
Current CEO: Adam Mosseri.
Also a subsidiary of Facebook, Instagram is a desktop or mobile internet based application that permits its users to upload and share videos and photos either privately or publicly. Available in more than 90 languages, Instagram enthusiasts can apply digital filters to the images before sharing and can also include their locations by using geotags to let their friends know where they are. Using hashtags, users can link the images to previously shared content on the site. Since its launch in 2010, Instagram has steadily gained popularity with internet users with 2 billion monthly active users as of 2023. This popularity was enhanced even further when Facebook acquired the site back in 2012 for 1 billion dollars. It is the world's 4th most 'active' social media platforms.
The platform's potential advertising reach has grown very quickly over the past three months, and advertisers could reach 1.628 billion users on Instagram in April 2023. Instagram stories have 500 million daily active users.
Billions and billions of images and videos being shared on Instagram on a daily basis are a clear indication that it is widely used and the only way is more growth for the social media site.
5) LinkedIn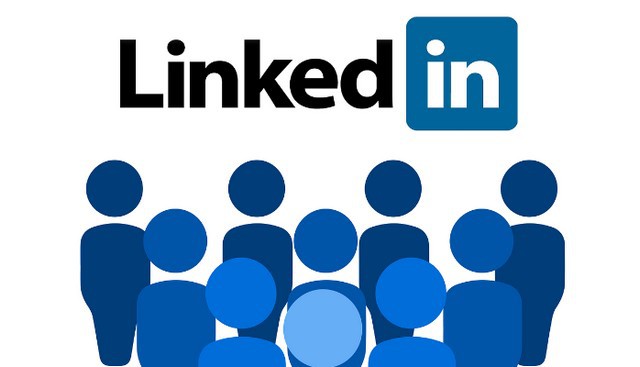 Product Type: Professional networking service.
Industry: Technology.
Founded: December 5, 2002
Founders: Reid Hoffman, Konstantin Guericke, Allen Blue, Jean-Luc Vaillant, and Eric Ly.
Headquarters: Sunnyvale, California, United States.
Area served: Worldwide.
Current CEO: Ryan Roslansky.
Net income: over $159.2 million
LinkedIn is a social networking service that is employment and business-oriented. It operates mainly via websites and mobile apps. It provides a platform for professional networking where potential employers post job openings and potential employees post their curriculum vitae. LinkedIn users create profiles and then invite others to become their connections thereby creating an online professionals network. It is available in 26 languages and is a subsidiary of Microsoft Corporation since the completion of the acquisition for approximately 26.4 billion dollars in December of 2016.
The U.S. accounts for 202 million of LinkedIn's users, nearly 23% of the platform. Marketers could reach 922.3 million users with LinkedIn ads in April 2023, making it one of the world's largest social media platforms.
With a revenue of over 10 billion dollars, over 20,000 employees and 930 million users, LinkedIn is a giant in the internet industry and with the number of job seekers ever-increasing, the service is only destined for more growth. While it is on the professional side and a bit different network, it still has its fair share of serious individuals – something Twitter also has. Hence it is one of the strongest Twitter Competitors.
6) Pinterest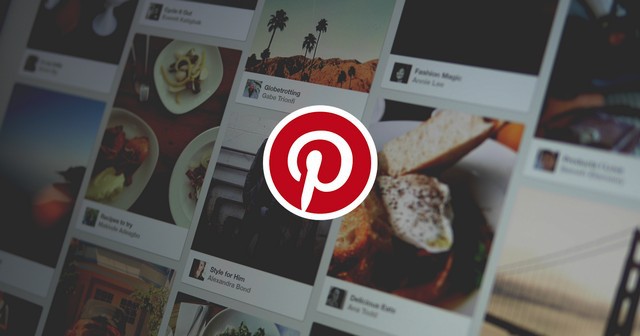 Product Type: Visual bookmarking social media platform.
Industry: Technology.
Founded: March 15, 2010
Founders: Ben Silbermann, Paul Sciarra, and Evan Sharp.
Headquarters: San Francisco, California, United States.
Area served: Worldwide.
Current CEO:  Bill Ready
Number of employees:3,987 (2022)
Revenue: $0.708B (June 30, 2023)
Market cap: $17.89B (August 18, 2023)
Pinterest is a social media service that is mobile and web-based. Pinterest makes use of a software system that has been designed in such a way that it unearths information from the internet or World Wide Web by majorly making use of images, videos and to a little extent, GIFs. Launched in 2010 and available in over 23 languages, Pinterest is slowly becoming popular and useful as a collection tool, visual discovery tool and a storage tool for information sourced from the web.
With the fast-growing use of the internet as an information source, Pinterest's relevance to the internet era cannot be underestimated. Pinterest had 463 million monthly active users in April 2023 placing it 14th in our ranking of the world's most 'active' social media platforms. The total number of people that use Pinterest each month increased by roughly 13 million (+2.9%) in the three months leading up to April 2023.The United States of America has at least 90.1 million active Pinterest users.
Specialised Focused Forums – Indirect Competition
7) Reddit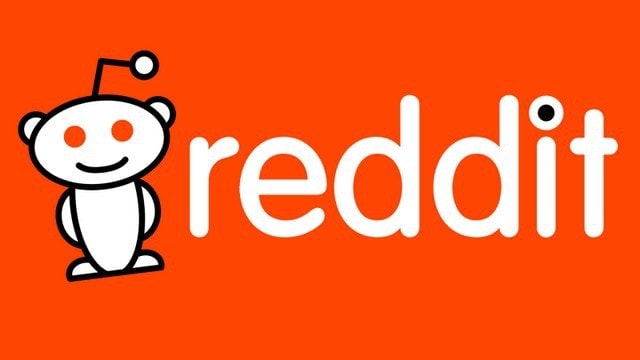 Product Type: Social news aggregation, web content rating, and discussion website.
Industry: Technology.
Founded: June 23, 2005
Founders: Alexis Ohanian, Steve Huffman, and Aaron Swartz.
Headquarters: San Francisco, California, United States.
Area served: Worldwide.
Current CEO:  Steve Huffman
Reddit is a media aggregation, discussion, and web content rating website. Content such as direct links or text posts can be submitted on the website by members registered on Reddit. Users then vote on the submissions either 'up' or 'down' to determine how they will be positioned on the web page with content submissions that garner the most 'up' votes appearing at the top of each category. Submitted content is organized into subreddits which include science, gaming, news, movies, books, fitness et cetera.
As of August 2023, Reddit has 55.79 million daily active users. Reddit ranked as the 7th most visited site on the internet as of January 2023, with 4.82 billion monthly visitors spending an average of 17 minutes 53 seconds per visit.
8) Quora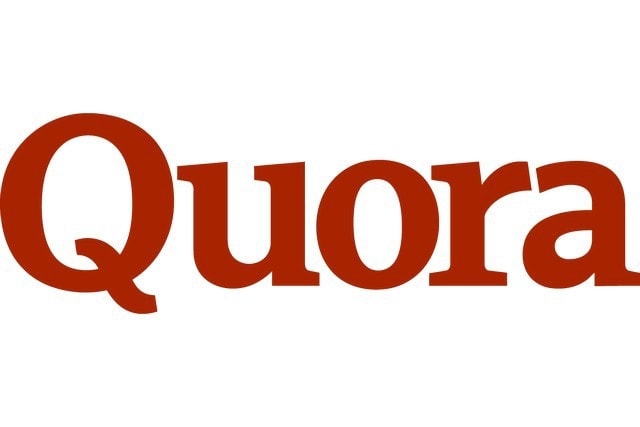 Product Type: Question-and-answer website.
Industry: Technology.
Founded: June 25, 2009
Founders: Adam D'Angelo and Charlie Cheever.
Headquarters: Mountain View, California, United States.
Area served: Worldwide.
Current CEO: Adam D'Angelo.
Quora is an online site that is question-and-answer based. Quora registered members are allowed to ask questions, answer questions asked by others or organize and edit questions. Collaboration by the members has been made possible through editing of asked questions and/or editing of answers that have been suggested by other members. Quora was founded in 2009. As of April 2023, Quora has launched its website in 24 languages. Quora is valued at $2 billion US dollars as of 2023.
As of July 2023, Quora has 300 million monthly active users. The majority of Quora users are from the United States, with 140 million users, followed by India with 100 million users.
Quora is constantly improving its user-interface to match the demands of its members and its popularity is soaring among academicians who need answers to their plethora of questions.
9) Stack Overflow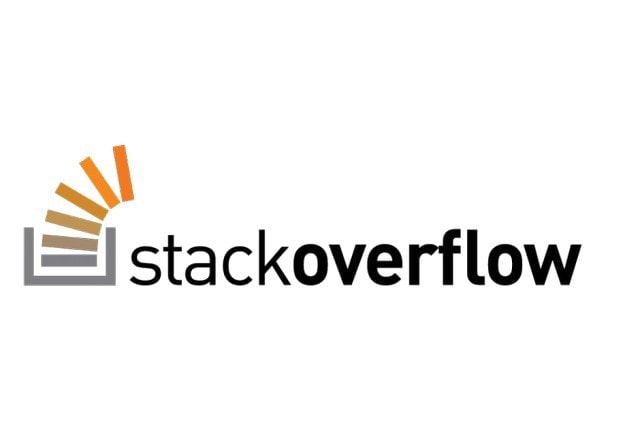 Product Type: Q&A website for programmers.
Industry: Technology.
Founded: June 15, 2008
Founders: Jeff Atwood and Joel Spolsky.
Headquarters: New York City, New York, United States.
Area served: Worldwide.
Current CEO: Prashanth Prakash.
Stack overflow is a flagship site of Stack Exchange Network and is a website that is privately held. It is an open alternative to the earlier created sites that offered question and answer services. It was launched in 2008 and has been made available in 5 major languages. Stack overflow users do earn 'badges' or reputation points for receiving 'up' votes on answers provided to certain questions. Content that is user-generated is licensed under a license known as the creative commons attribute license.
As of July 2023, stackoverflow.com received 353.6M visits. A blog post from usesignhouse.com from January 2023 stated that there were 14 million registered users and 23 million registered users on Stack Overflow, depending on the definition used. A post on expandedramblings.com from January 2023 stated that more than 50 million professional and aspiring programmers visit Stack Overflow each month.
With over 5 million users, stack overflow offers a good alternative to the question and answer sites currently available and post itself as one of the top 10 twitter competitors.
10) TikTok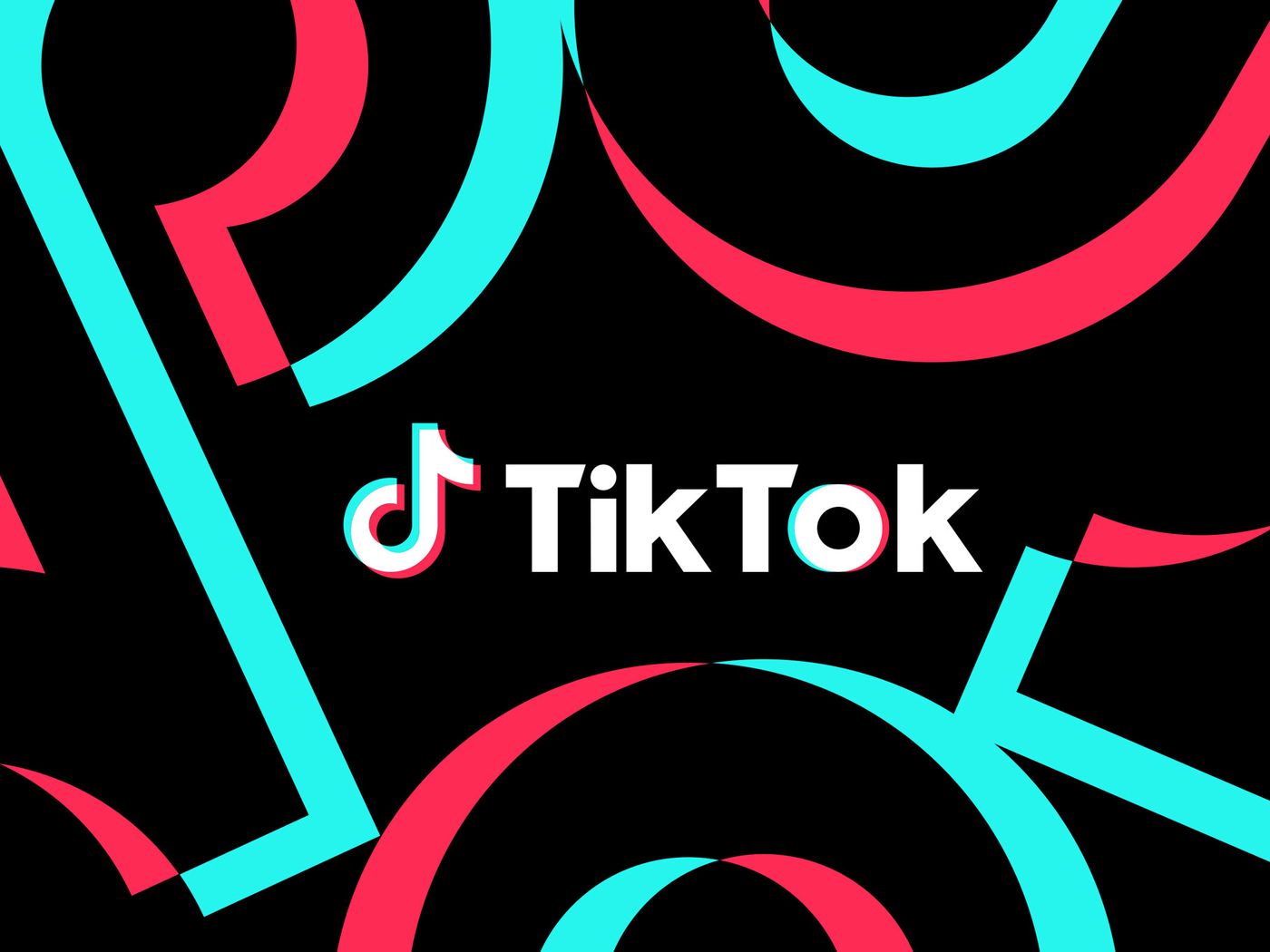 Product Type: Short-form video sharing social networking service.
Industry: Technology.
Founded: September 16, 2016, by Zhang Yiming.
Founder: Zhang Yiming.
Headquarters: Beijing, China.
Area served: Worldwide.
Current CEO: Shou Zi Chew.
TikTok is a social media app that allows users to create, watch, and share short-form videos shot on mobile devices or webcams. The videos are 15 to 60 seconds long and can be on any topic. The platform allows users to get creative with their content using filters, stickers, voiceovers, sound effects, and background music. TikTok is mainly mobile-based, although you can still watch TikTok videos using the web app.
TikTok is used for entertainment, comedy, infotainment, and increasingly for promoting and selling products. As of August 2023, TikTok has over 1.1 billion users worldwide and is available in over 160 countries.
In 2022, TikTok was the second-most downloaded app globally. The TikTok app has been downloaded over 2.6 billion times worldwide, with 500 million of those downloads coming from India, 180 million from China, and 130 million from the U.S. TikTok has an estimated 80 million monthly active users in the United States in August 2023. In the first quarter of 2023, TikTok generated almost 500 million U.S. dollars in revenues from users worldwide.
The internet era has revolutionized the way a lot of things are done especially in social networking and marketing. Most companies and organizations are making use of the wide coverage the internet offers and this is where sites such as twitter, facebook, Instagram, snap chat et cetera come in handy. The internet keeps getting interesting as information spreads very quickly. It is no longer debatable that the internet has reduced the world to a global village.
Liked this post? Check out the complete series on Competitors