General Electric Company (GE) is a conglomerate industry that was formed during the year 1892 and is headquartered in Massachusetts, United States. GE has its operations in segments like power, healthcare, aviation, digital industry, renewable energy, additive manufacturing, venture capital and finance, transportation, lightning, oil, and gas. GE has a varied range and it serves different kinds of markets.
Its portfolio is maintained with a well-balanced revenue stream that comes all of its business. GE has a strong focus on research and development in various fields. This helps the company to develop innovative products for the market.
Owing to its brand and its portfolio, GE does see some tight competitors in the market. Let us discuss the top GE competitors.
1) Siemens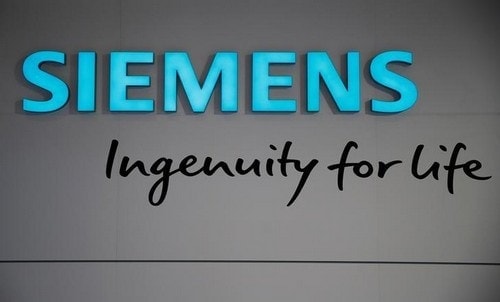 A top GE competitor, Siemens is a popular conglomerate industry that was established during the year 1847 and is headquartered in Berlin and Munich, Germany. It is the largest industrial manufacturing company in Europe having its branches abroad. Various products of the company are industrial and buildings automation, power generation technology, railway vehicles, medical technology, water treatment systems, PLM software, and fire alarms. Siemens basically has its main activities as Energy, Industry, Healthcare, and Infrastructure & Cities.
The company is a leading supplier of systems for power generation, transmission, and medical diagnosis. It plays an innovative role in infrastructure and industry solutions. The company has about 400,000 employees worldwide that shows its strong position in the market. Siemens has its business operations in about 190 countries and also has its joint ventures with many global companies and acquisitions by making it a popular brand.
The company has strong advertising and marketing through various lifestyle and sports events thereby increasing its brand value. Siemens is a financially stable company and due to which it is indeed a top GE competitor.
2) 3M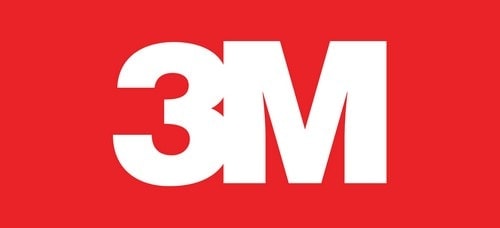 3M known as Minnesota Mining and Manufacturing Company is an American conglomerate company that was established during the year 1902 and is headquartered in Minnesota, United States. The company operates in many fields like health care, worker safety, and consumer goods. Various products of 3M are laminates, adhesives, passive fire protection, window films, electronics materials, and many more.
3M applies in a collaborative way to improve daily life. 3M's core technologies for their products are based on Materials, Processing, Capabilities, and Applications. 3M is into strong research activities having about 80,000 employees across the world.
The company involves in diversified business by producing about 55,000 products. It has its business operations in about 65 countries and has a strong brand value. 3M is a financially sound company and its finance keeps improving every year and due to which it is indeed a strong GE competitor.
3) Hitachi

Yet another top GE competitor is a Japanese conglomerate company was founded in the year 1910 and is headquartered in Tokyo, Japan. Hitachi is an extremely varied company that has its business operations in segments like Social Infrastructure, Information & Telecommunication Systems, Automotive Systems, Digital Media, Construction Machinery, and other component & systems. Hitachi has a strong research and development focus so that it is able to provide new products very often.
During the year 2017, the company has been registered with a revenue of about 9.2 trillion JPY. This brand has also seen its presence in the Forbes as the most popular brands. Hitachi brand sees its presence in many continents and countries. Hitachi has been focused to display a high level of commitments to society and the environment.
The company is known to maintain a strong and sustainable relationship with its stakeholders and creates maximum value for each of them. Due to its global presence by having its offices in many parts of America, Asia, Middle East, Europe, UK, and Oceania, Hitachi is a top GE competitor.
4) Emerson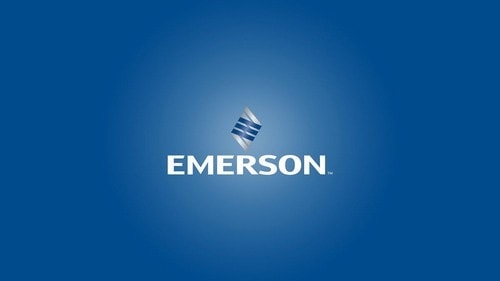 Also regarded a top GE competitor, Emerson is an American multinational corporation that was formed during the year 1890 and is headquartered in Missouri, United States. Emerson produces a wide range of products and services for commercial, industrial, and consumer markets. The company has about 76,500 employees in about 205 production locations across the world.
Emerson helps the customers address the most critical needs of the employees. The company focuses on the most difficult and intense challenges in the world in the industrial, process, residential, and commercial markets. Emerson transferred its business portfolio to deliver solutions that provide good value to the customers. Emerson has a strong product portfolio and a well-balanced revenue generation.
Emerson has strong brand equity and excellent brand value. Over the years, it has its main focus on research to build a strong portfolio by having strong engineering capabilities. It has a popular reputation worldwide for its innovation and industry leadership. The company has its business operations in about 235 manufacturing centers across the globe.
5) United Technologies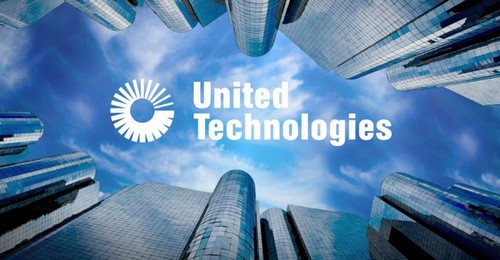 United Technologies is regarded as a top GE competitor that was formed during the year 1934 and is headquartered in Connecticut, United States. The company researchers and manufacture products in many areas like aerospace systems, elevators, aircraft engines, fire and security, HVAC, and industrial products. It is also a large military contractor where the company gets about 10% of its revenue from the US government. United Technologies has a huge portfolio and also holds a sound financial position.
The company creates innovative products that are used to create a well-balanced portfolio. The company has an exceptional record of business growth ever since its formation. It has a strong presence at the international presence thereby having customers worldwide. United Technologies has its strong brand presence in businesses like industrial and buildings, and aerospace. It is also a great dividend player that makes it an attractive investment option because of which it is considered a top GE competitor.
6) Philips

Philips is a conglomerate industry that was formed during the year 1891 and is headquartered in Amsterdam, Netherlands. Philips is one of the largest electronics companies in the world which is at present focusing on lighting and healthcare. Philips has two main divisions – Philips Consumer Health and Well-being and Philips Professional Healthcare. Philip has its business operations in Latin America, North America, the Middle East, Europe, and the Asia Pacific. Philips focuses on innovation and has been improving its revenue for the past few years.
Philips has a strong market position in diversified segments like consumer lifestyle, lightning, and healthcare. Due to this, Philips has made it to the top 100 in the most valuable brand in the world. The company expands its business through various acquisitions over the years of its formation. Due to its acquisitions, it has opened a new revenue stream and has an excellent business opportunity to go ahead. As it has a strong focus in Research and Development, it keeps producing innovative products and due to which it is a top GE competitor.
7) Northrop Grumman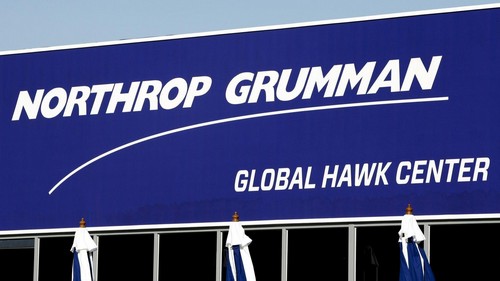 An American arms industry, Northrop Grumman was formed during the year 1994 and is headquartered in Virginia, United States. During the year 2015, the company was the fifth largest arms trader in the world. The company employs about 85,000 people worldwide.
It is a global security company that provides innovative systems, various products and solutions in autonomous systems, space, cyber, C4ISR, and logistics. The company is a major provider of aircraft components and also creates military radar systems and sensors.
Northrop Grumman has about 85,000 employees in about 25 countries. The company solves the toughest customer challenge that is key to their success. They produce and maintain the most technically sophisticated programs, products, and services in the world.
8) Rockwell Automation

Rockwell Automation is an American company that provides information technology and industrial automation. The company's popular brands include Rockwell software and Allen Bradley. Rockwell Automation is headquartered in Wisconsin, USA. The company has about 22,000 people and their customers exist in about 80 counties across the globe.
The company's products and services are known for their innovation and excellence. To attain productivity and efficiency, Rockwell Automation adopts Plant-Wide optimization technique.
The company aims to improve the quality of life to transform the world into a more productive and sustainable one and is committed to enabling smart manufacturing for the next generation. By having the right strategy and large financial strength, the company tries to deliver the best to the customers. Rockwell Automation has a flexible and scalable automation solution to reduce the cost to design. Due to its overall flexible solution and higher levels of visibility, it is a top GE competitor.
9) Schneider Electric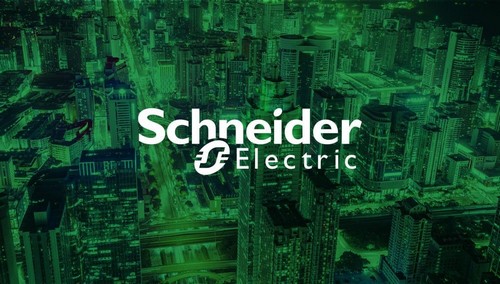 Schneider Electric is an Energy Management and Automation industry that was formed during the year 1836 and is headquartered in Rueil-Malmaison, France. Schneider Electric is an important digital transformation of energy management and automation in various infrastructures. The company has its global presence in about 100 countries and has become a certain leader in various domains like power management, medium and low voltage, secure power, and automation systems.
It combines energy, automation, and software to provide integrated efficiency solutions. In the company's global ecosystem, it collaborates with a large partner, integrator, and developer community to efficiently deliver real-time control and operations. It is also a leader in green energy and is diversified into the green energy segment. Schneider Electric is a very strong brand and hence a top GE competitor.
10) Harris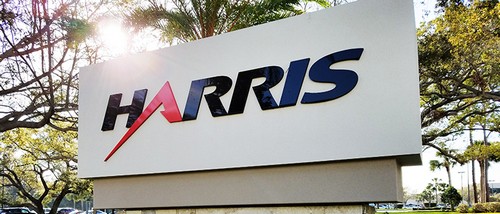 A well-known telecommunications equipment company, Harris was formed during the year 1895 and is headquartered in Florida, United States. The company provides tactical radios, wireless equipment, night vision equipment, and many more. The company has approximately $7 billion annual revenue.
Harris is a proven leader in various systems like geospatial systems, tactical communications, environmental solutions, air traffic management, and many more. Over the years of its formation, the company has been a leader in innovation and technology.
Harris has a good track record of finance and has excellent reachability. The company has about 17,000 employees that are located in about 50 countries worldwide. Due to its strong focus on research and development, it is also regarded as a top GE competitor.
11) Pratt and Whitney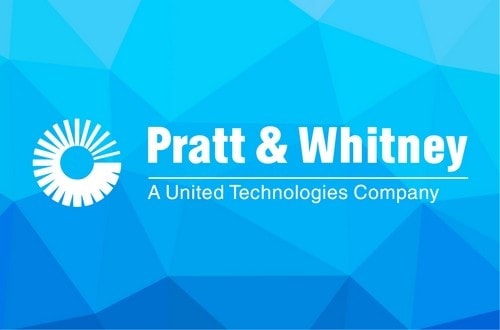 A popular American Aerospace and electricity generation company, Pratt and Whitney was formed during the year 1925 and is headquartered in Connecticut, United States. It has its operations globally. Pratt and Whitney's power engine serves almost 11,000 customers worldwide. The company has been positioned as the world leader in the design, manufacturing, and service of aircraft engines.
Pratt and Whitney are popular for its renowned techniques and services in manufacturing. The company is committed to providing quality dependable engines, parts, and services that meet customer's expectations. The company strictly adheres to quality, meeting the requirements and also a continuous improvement.
12) General Dynamics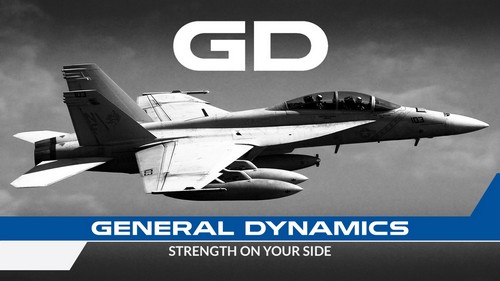 General Dynamics is an aerospace and defense industry that was formed during the year 1899 and is headquartered in Virginia, United States. The main business segment of the company is marine systems, information system and technology, combat system, and aerospace. The main strength of the company is its strong relationship with the US government that gets a major defense contractor. Due to various mergers and acquisitions, the company has grown to a great extent. The company has its main research and development focus in defense.
The company holds a strong financial position and has about 100,000 employees worldwide. The company's entry in the healthcare segment is a big sign of growth for the company that is, in fact, great strength to the company.
Conclusion
GE competitors are also a top brand in its sectors and GE brings our new techniques and innovations in its area of the domain to stay ahead of its competitors.
Liked this post? Check out these detailed articles on
Topic of Competitors
Alternatively, check out the Marketing91 Academy, which provides you access to 10+ marketing courses and 100s of Case studies.