Any product or item which given to promote your business is called promotional products.
Explanation: promotional products are the ones which carry a tagline, name, logo or phone number along with the website or address of the company, which is to be given to the clients. They are usually used to promote a certain aspect or activity of a business like a new product launch or an upcoming event or a significant sale.
Every type of company be it an organisation, foundation or any other sort use Promotional products for advertising their products. They are used as a cost-effective marketing technique for many years. Even big companies use giveaways as a promotional product.
Promotional products are an important part of marketing as well as for developing relations. These relations may be developed both with internal as well as external customers. The HR department utilises promotional products in their activities such as rewarding an employee, part of an agenda meeting where everyone is expected to wear the company branded T-shirt or a trade show where company branded shirts or caps or relevant accessories are mandatory.
For the external customers, promotional products are used to retain the customer loyalty or to appreciate a customer for being loyal. Sometimes promotional items are also used to convert a customer from the competition.
Importance of promotional products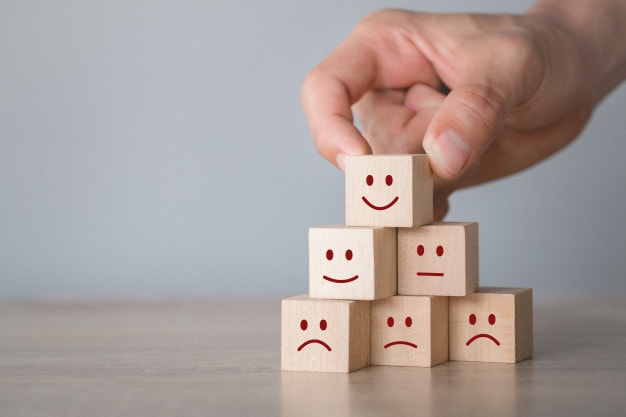 Promotional products are essential since they provide benefits which no other marketing strategy can provide in a short time frame and with a low-budget.
1. In-house benefits
Promotional products can be used in homes as well. They have a magnificent result in increasing your sales as well as improving the employee satisfaction levels.
In the case of sales, they provide promotional items to your sales teams. These items can be given to the clients when they sign a contract or less as arch order or to build a rapport with potential clients.
You can show your client that you appreciate the fact that they have chosen your company to do business with. You can make the jobs of the people in your sales team very easy by providing them with promotional products.
As an in-house benefit, promotional items can be given to your employees. Branded T-shirts, mugs, pens, caps are a few of the products which are given in every company. Some gifts can be given as gifts for employee of the month or a performer employee or on special locations like team meetings. The employees, this way, become brand advocates.
2. Customer benefits
These promotional products are also essential when it comes to serving customers. Promotional products provide an effective as well as a low-cost marketing strategy which is cheaper than any other strategy.
Choosing products That will be used frequently – like a notebook or a pen or watch – will give you and your brand or company exposure daily. These products act in reminding the customer about your brand, and it will help to get customer loyalty.
3. Instant Brand recognition
Customers will be able to identify our brand instantly along with your product and services when they spot the logo of your product or name of your company. For example, people immediately recognise McDonald's fast-food business when they see the logo of the letter M. These gift items help the customers and remember your business which is why they distribute promotional items.
The idea is to give the customer something which will be in use regularly and for a long time. These products also work as a business card for your company. They introduce the products to the customers.
These gift items and promotional products work as an introduction to potential customers. These have the company logo, images and slogan on the products which will help them remind you about your company.
4. Customer Loyalty
Customers purchase the product whenever they need it. Marketers spend a lot of money to build a solid customer base for their business. Use of promotional products can increase brand identity in a concise period.
However, you have to ensure that this promotional product is of good quality standard and should be branded. When you give premium quality products to your customers, then that is how they will perceive your business. This will also help in retaining the first time buyers of your products.
Types of Promotional products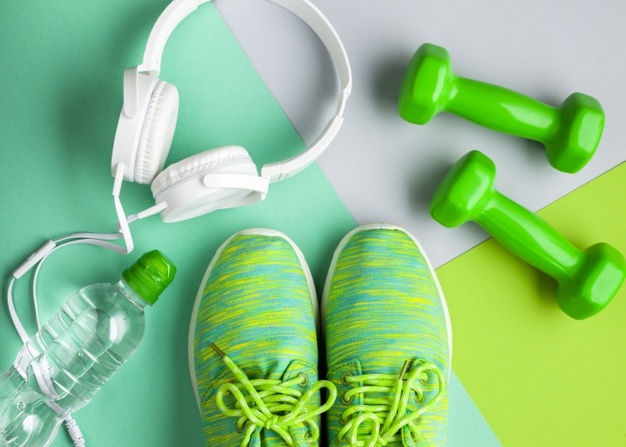 1. Stationery
Everybody uses stationery. This is irrespective of how digital we have gone. Papers are required, and pens are equally important to note things down. This makes stationary an excellent promotional item.
You can give branded pens and custom branded notebooks. Calendars are also a good option. Calendars are considered better than parents because they have a lot of space for advertising. It is also useful for insurance and consultancy businesses.
2. Fitness items
Fitness or wellness business can have no better gift than giving fitness items to motivate their customers. This is a part of your brand.
You can design your own branded stress balls, calendars, diet plans, wristbands or water bottles. Many gyms use their custom-designed gym bags and workout T-shirts to motivate their customers. This will go a long way and show that you care about the wellness of your customers
3. Drinkware items
Drink where is becoming very popular in recent days. Water bottles and mugs are useful items that can give food business a really good boost.
It is also a fantastic way to thank your customer and also attract new ones. Customers will always remember about your brand or your company when they take a cup of coffee in your branded mug or take water from the water bottle that you have given. These are fantastic promotional items for a coffee shop or a hotel or even a fitness company.
4. Promotional clothing
Promotional clothing is the most used and one of the oldest promotional products. Every business at least once follows the tradition of giving their employees or customers a promotional T-shirt. It can also be caps or hoodies. Even in many universities, branded T-shirts are given.
For example, California university or Pennsylvania University. Even NASA gives custom branded T-shirts to their employees.
They are a fantastic platform to advertise your product or business because they have a lot of space and are seen by many people when the customers wear them. The only thing companies have to ensure that when they give a promotional custom designed according to their customers, it should be of a good brand and good quality else the purpose is failed.
5. Electronics
Electronic items or electronic accessories like power banks or flash desks can be used as promotional items, especially for businesses that are with a computer and electronic accessories.
They may not have a lot of space to advertise your product or brand, but they are good for rewarding all customers. Bluetooth earphones, Chromecast devices, smartwatches are new generation electronic products that are given by many companies to their employees.
Promotional products and their uses
A promotional product is used everywhere to promote products and brands as well as corporate identity. They are also used at many events for giveaways such as product launches and reservations. Promotional products can also be used for the promotion of non-profit organisations and their causes as well as to promote an event such as charity work which will help them to raise money for their cause.
Almost every product can be branded with the name of the company and used for promotion. Everyday items such as caps, keychains, T-shirts, stickers, months, toys, mousepads are used by many companies as promotional products.
Wearable items are a regular category for any promotional items. These variable items are more than 30% in total. These days many products are created eco-friendly like those which are made from recycled products and renewable sources.
Many of the promotional items are inexpensive and small, but they can also arrange too high-end items. An example would be expensive perfume and other materials or electronic goods that you want to celebrities and festivals and award shows.
Companies often ask these celebrities to click a photograph with the gift item so that the company can use it for promotional purposes. Other companies can provide gift items such as scarves and handbags to celebrity attendees hoping that celebrities would use them and wear those items in public.
The most common use of promotional items is for Brand awareness. Other objectives may include developing employee relations, promoting an event or a trade show, pulling crowds, developing public relations, generating new customers, competition conversion, New product launches, service awards for employees, incentive programs, customer reference, and marketing research.
Promotional products are also used in politics to promote political candidates and their causes. Promotional items are also a tool for many of non-commercial organizations like charities and schools that often use them as a part of fundraising to raise the awareness campaign.
Using promotional products in Guerrilla marketing involves branding in such a way that it creates a specific visual effect and attracts more attention. Promotional products are rarely purchased directly by corporate companies from the manufacturers of promotional products.
They are usually physically manufactured by the manufacturer.