Operant conditioning is also understood as instrumental learning that revolves around some associative learning procedures that play a pivotal role in modifying the quality of one's behavioral conduct using reinforcement or punishment.
In operant conditioning, improvements occur when conduct which is rewarded or punished decides the future occurrence of the same conduct. For instance, you must have noticed a child figures out how to open a fridge to get the desserts inside or understands to stay away from touching a hot oven.
The father of the theory of operant condition is B.F. Skinner (1904–1990), and his work is as often as possible referred to regarding this theme. In his book, "The Behavior of Organisms: An Experimental Analysis," written in 1938, he started his long-lasting investigation of operant conditioning and its application to human and animal behavioral conduct.
All in all, we human beings go through different forms of conditioning since our birth that ultimately decide our behavioral inclinations, perspectives, responses, and thought process. Skinner believed that the old conditioning theory was oversimplified to be in any way used to depict something as intricate as human conduct and behavioral conduct.
Then he came up with operant conditioning, as he would see it more capable in portraying behavioral inclinations and tendencies of human beings because this analyzed circumstances and end-results of purposeful conduct.
This article will take you deep into the world of operant conditioning and unravel its hidden layers to help you understand how conditioning channelizes our behavioral patterns. So, without delaying any further, let us get started-
Introduction to Operant Conditioning
Learning is a continuous process. Most of us like to keep on learning. We believe that constant learning makes it more reliable, better, and more sustainable.
The world is full of competitions in which we need to succeed at every given point for achieving more and more success and fame. Learning is not just related to studies by going to schools and universities. It also comprises learning through observation and experience.
There are different methods of learning adopted by different types of teachers.
The most important methods of learning are applications and responses. The learner usually responds to a stimulus that prompts him/her to learn something new. Here, operant conditioning comes into the picture.
Let us understand what operant conditioning is actually-
What is Operant Conditioning?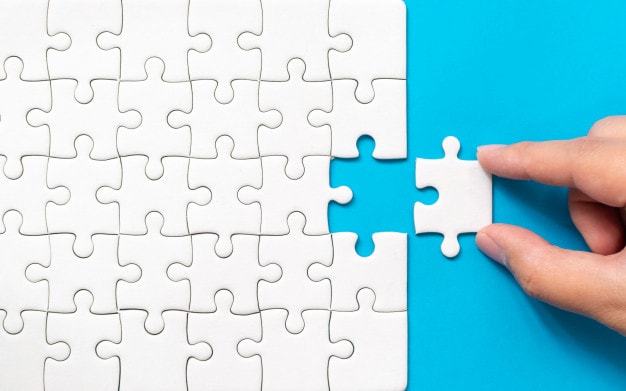 Operant conditioning is a theory that suggests a learning method that human beings are conditioned to follow.
In this, an individual incorporates a specific behavioral-pattern based upon the learning he or she gets via the rewards or punishments for a particular act or behavioral conduct.
So, operant conditioning enables an individual to establish a relationship between specific behavioral conduct and its consequence. Accordingly, conditioning of that individual occurs, and he or she starts behaving in that particular fashion until some other unfavorable consequences challenge that conditioning.
Crucial Concepts of Operant Conditioning
Operant conditioning is a type of conditioning done to the learners. The theory of operant conditioning was developed by John Watson, B.F. Skinner, and Edward Thorndike.
They believed that learning is deeply related to psychology.
Your performance and your psychology are interconnected, and they have a lasting impact on your learning processes. Operant conditioning is a powerful tool for learning. This tool primarily works on the system of rewards and punishments.
Rewards are given for excellent work, and improper conduct meets with punishments.
This cycle of rewards and punishments awakens the behavioral stimuli in a person and helps them make the right decisions and learn better things.
BF Skinner: Father of Operant Conditioning
BF Skinner is regarded as the father of operant conditioning.
His work is primarily based on Thorndike's theory, called the 'Law of Effect.'
The Law of Effect says that the type of practice followed by rewards is termed as pleasant and is often repeated.
On the other hand, the type of performance that meets with unpleasant consequences is seldom repeated. There are fewer chances of it being repeated.
Skinner supplemented this theory with a new term called 'Reinforcement.' He opines that the reinforced style gets strengthened, and the behavior that is not reinforced diminishes over some time.
The Skinner Box Experiment of Skinner to prove his Operant Conditioning Theory
The way Thorndike conducted the puzzle box experiment for the Law of Effect, Skinner made a Skinner box to prove his theory of reinforcements and operant conditioning.
He placed animals in that box and studied their habits minutely.
He came up with three outcomes in the form of 3 types of behaviors-
1. Neutral operant
These are the responses that one gets from the environment, which neither decreases nor increases the probability of a particular behavior being repeated.
2. Reinforcers
These are the responses one gets from the environment that increase the probability of a particular course being repeated. The reinforcers are basically of two types, viz. positive and negative.
3. Punishers
These are a part of that type of response that hampers the likelihood of a specific operation being repeated. It is believed that punishers weaken the presence of a person. Hence, they should be used very cautiously and correctly in the learning process.
The Relation between Stimulus and Consequences in Operant Conditioning
The stimulus is a thing or event that evokes a specific function or arouses the energy required to do a particular task.
In operant conditioning, any event cannot occur without a stimulus.
Every stimulus has a consequence. It is either a positive consequence or a negative consequence. The positive consequence is pleasant, whereas the negative consequence is averse.
Positive and Negative Reinforcement in Operant Conditioning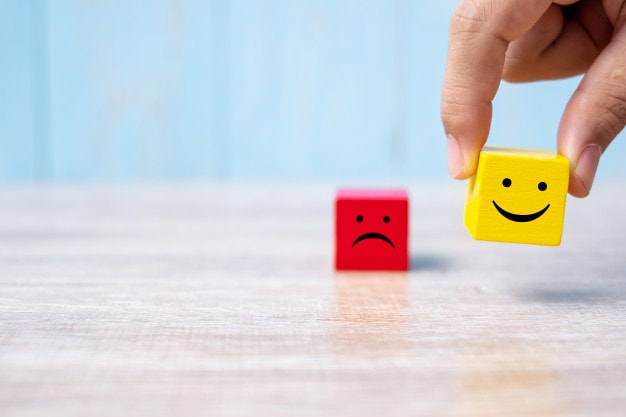 Every individual likes rewards. Hence, positive reinforcement works in that manner.
It rewards the individual for their exemplary behavior. It works as a motivation for them to continue doing what they are doing and continue their excellent work. An example of this can be you getting rewarded each time you complete your homework.
You will be tempted to keep on doing your homework correctly and on time. It will improve your consistency and have a better impact on your learning process.
Another type of stimuli is negative stimuli. It can be explained as the removal of negative reinforcement or an adverse stimulus. Many times, it is not just the rewards that make a difference.
There are times when the removal of punishments also facilitates better behavior. Negative reinforcement checks unpleasant experiences.
For instance, if you are penalized for not completing your homework, you will try to complete it to eliminate the penalty. That is also a positive thing for enhancing human behavior.
2 Schedules of Consequences in Operant Conditioning
There are two basic types of schedules based on the essential category of the passage of time.
One of them is continuous, and the other one is intermittent.
1. Continuous Schedules
In the continuous schedules, every action is followed by a consequence. There is a reward for the good ones and punishments for the bad ones.
2. Intermittent Schedules
In the intermittent schedules, there is a passage of time involved. The consequences are delivered based on the number of correct responses or the number of responses omitted.
These intermittent schedules are further divided into different classes-
Classes of Intermittent Schedules in Operant Conditioning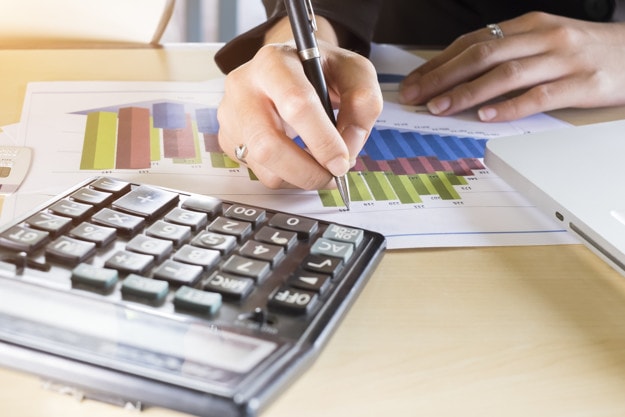 There are four basic classes of intermittent schedules. Here, each of them is described in detail.
1. Fixed Interval
As the name suggests, the amount of time that passes between two consequences is the same. The first correct response after a set amount of time is reinforced.
This time interval is carried forward in all the other cases. Due to this positive reinforcement, there is a tremendous improvement in the graph of a learner. It is a very beneficial schedule.
2. Variable Interval
This schedule is used when there is no rigid fixed interval to be followed. The first correct response is reinforced. After that, every correct response is achieved at a different time interval.
The average is interval is determined by summing up all the time intervals and dividing them by the number of intervals taken into consideration. This type of schedule misses the scalloping effect of the fixed interval schedule.
3. Fixed Ratio
In this case, we get a reinforcer after a specific number of correct responses. At the time of the reinforcements, the process of learning is quite stable. The next reinforcement happens after some delay in time.
This type of schedule is considered best for new learners and those who want to grasp things better.
4. Variable Ratio
In this schedule, the reinforcement is generally given after a fixed number of correct responses. After every reinforcement, the number of correct responses required changes.
The number of responses per period changes and increases in variable-ratio as opposed to a fixed ratio schedule.
Role of Behavior Modification in Operant Conditioning
It is a crucial concept in operant conditioning. It is a set of therapies or methodologies that can be used to change an individual's behavioral pattern.
These techniques are based on operant conditioning.
The principle behind this concept is changing the environmental events which affect the psychology and the learning process of an individual. The reinforcements did get desirable behaviors or eliminate punishment and enhance rewards that come under behavior modification.
It is not as simple and straightforward as it sounds. It is a very tough task to change or modify the behavior of a person in any manner. It has to be backed by solid reasoning or handsome rewards. The handsome rewards can also be mistaken as bribes. It is a very tricky space.
Here, the positive reinforcements come to help. There are various types of positive reinforcements. Two of them are primary and secondary reinforcements. Primary reinforcement means that reinforcement when the reward strengthens the performance of a person.
The secondary reinforcement comes into the picture when some other factor strengthens a person's behavior and eventually leads it to a primary reinforcement.
Reinforcements in the form of Token Economy in Operant Conditioning
In the token economy, the reinforcements are in the form of tokens. These tokens can later be exchanged for some rewards.
The targeted action is handsomely rewarded using these tokens.
The tokens can be in any form. They can be in the form of poker chips, buttons, fake money, or stickers. This way of dealing with changes in behavior is advantageous, and it is applied daily. It has proved to be very useful and helpful in managing psychiatric patients.
The rewards affect their psychology, and they are boosted to work better.
However, there is another side to it, as well. There are high chances of people getting used to this method of the token economy. The staffs who implement this program have a lot of power and responsibility. The fairness of this process rests on their shoulders.
They should neither favor anyone nor ignore anyone. Then, this system can work brilliantly well.      
Role of Behavior Shaping in Operant Conditioning
This concept helps operant conditioning. BF Skinner has suggested that behavior shaping is an excellent way of bringing people and even animals close to desirable behavior.
He opines that most of the types of human and animal behavior are products of successive approximation.
It works well if you want to move your subject closer and closer to the desired and perceived perfect style.
Now, when we are heading towards the concluding section of this post, let us have a look upon some of the key examples of operant conditioning-
Examples of Operant Conditioning
You can find instances of operant conditioning everywhere. It can be workers doing their work more enthusiastically to win some rewards, or kids doing homework on time to win a prize from a parent. Let us have a look upon some more instances here and now-
After acting in a theater play, artists get commendation from the crowd. – Positive reinforcer
A teacher tells students that if they have flawless participation all semester with more than 90% attendance, then they don't need to take the final test. Here, by evacuating an unpleasant stimulus which is the last test, teacher conditions students for specific conducts- Negative reinforcer
If you keep on failing in delivering a task on schedule, your manager loses control and scolds you before other workers. It is a positive way of punishing you so that you will complete future projects on time. – Positive punisher
If a boy does not clean-up his room as parents asked him, then his parents take away his tablet. Now tablet can be essential for him in doing some useful tasks in the day. So, this is a negative way of punishing. – Negative punisher
Final Thoughts!
Operant conditioning is a brilliant concept which helps people to enhance their teaching-learning process. It works on the principle of giving consequences to each individual's action and helping the individual move closer to the desired behavior.
All in all, operant conditioning suggests that the possibility of rewards can increase a particular type of behavior, while negative outcomes or not getting favorable outcomes will condition the human mind not to perform or decrease that kind of behavior.
How effective do you consider operant conditioning in describing the role of conditioning in deciding our behavioral patterns?
If you liked this article, we bet that you will love the Marketing91 Academy, which provides you free access to 10+ marketing courses and 100s of Case studies.