Starting its operations in 1929 with just 12 People, Parle Company has come a long way in the last 8 decades. It has emerged as the largest biscuit brand globally. To reposition itself and drive a fresh campaign Parle has roped in earlier famous writer – lyricist Javed Akhtar for the campaign "Bharat ka apna Biscuit". With this repositioning Parle is eying on increasing its market share in premium segment biscuits from current 15 % to 20 % in the year 2017-2018.
Not only that, Parle has recently come up with a campaign which wants to highlight the many different types of biscuits which Parle manufactures. The reason for this campaign was that Parle as a mother brand was getting weaker as compared to the brands of its individual products such as Krackjack, 20-20, etc. Thus, Parle has a keen sight on the goal and it can surely achieve the same because of the fantastic product portfolio that it has.
Segmentation, targeting, positioning in the Marketing strategy of Parle –
Segmentation is the process of defining the characteristics of the subdivision of a population or the market. Parle uses psychographic and demographic segmentation strategies to understand the different set customers and their respective needs. Demographic segmentation is majorly used for standard range of biscuits which have to be distributed far and wide. Psychographic segmentation is used for premium range of biscuits such as Milano targeted towards the SEC A and SEC B classes.
It's customer targeting process both differentiating and undifferentiated segmentation strategies depending on the kind of product. Like it has Parle –G which is a product for customers of all group and income while it has premium biscuits brand also meant for middle/upper-middle income customers.
Parle has repositioned itself as a value based brand offering biscuits which have Indian origin and is known for creating memories.
Marketing mix – Click here to read the Marketing mix of Parle – G.
Mission- "Not available"
Vision- "Not available"
Tagline- For Parle G – "Bharat ka apna Biscuit". For the main brand "Naam to suna hi hoga".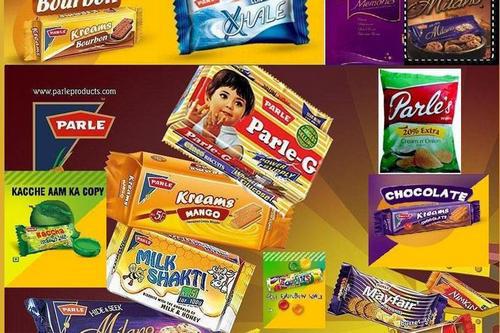 Competitive advantage in the Marketing strategy of Parle –
Parle – G – Parle G is one of the most widely distributed biscuit brands in India and has fantastic mass appeal. Many people love to have Parle G with their evening tea or Coffee. It is found in all nooks and corners of the country and is exported to several other countries as well. The turnover of Parle G is the driving force behind all other products of Parle.
Heritage: Parle has a strong legacy of more than 70 years and its associations with people for such long time is helping the company in being competitively ahead of its competitors.
Pricing: Keeping price same from 1996-2006 without compromising on quality, Parle did this by adding more manufacturing locations, increasing efficiency of the factories and reducing transport cost which helped the company in emerging as the largest selling biscuits in the world by volume.
Economies of scale – Because Parle has become such a big brand, it enjoys fantastic economies of scale. A single Parle distributor can distribute many different products of Parle. The fixed costs remain the same whereas variable cost increases which is always good for a company.
High TOMA: One of the important competitive advantages that the brand has is its packaging and its association with tele-series superheroes like Shaktiman, G-Man, and Junior G which made it famous among people of all ages.
BCG Matrix in the Marketing strategy of Parle –
Parle operates in 5 segments of businesses namely biscuits, Confectionaries, Rusk, Snacks and chocolates.
Its segments of biscuits, snacks and Rusk are stars in the BCG matrix. They are stars because the market share of Parle is quite high but the market growth rate and potential is also high at the same time.
The other 2 businesses which are confectionaries and chocolates, can be classified as question marks because Parle has low market share in the two businesses and facing competition from companies like Nestle, Cadbury, and Britannia etc.
Distribution strategy in the Marketing strategy of Parle –
Parle produces nearly 400 million biscuits a day and makes it available to more than 5 million outlets. Parle make its products available through a variety of distribution channels. It distributes it through retail outlets, distributors, e-commerce sites, resellers etc.
Brand equity in the strategy of Parle –
Parle is India's most trusted biscuit brand and it has continued it a legacy from more than 70 years. The iconic brand with its distinctive yellow colour packaging and strong association with the customers through its advertisements has created a strong brand identity. Its biscuit brand has become so famous that all other products of parle are being called by customers as Parle-G.
Competitive analysis in the Marketing strategy of Parle –
The market in which Parle operates is overcrowded with a large number of companies eating up each other's market share. Parle has 27.5% market share as of 2015 whereas in 2015, Britannia had overtaken parle with 28% market share. So you can see the neck and neck competition which is happening in the biscuit industry in India.
Although the MNC players played a major role in shaping the economics of the industry but local players and counterfeit products are the major competitors of the company.
Some of the competitors of Parle are Britannia, Priya Gold etc.
Market analysis in the Marketing strategy of Parle –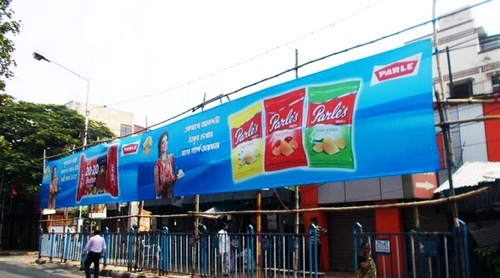 Baked food and confectionaries market are ever growing industry & with the advent of migration of people from one part to another part of the world this segment is growing especially in the Asian markets & developing nations due to the changing lifestyle andeating habits.
In this industry, the customer has options ranging from biscuits from a roadside vendor to purchasing branded biscuits from malls & online mediums. The only way to differentiate products & retain customers is the strong branding building, creating a pull in the market.
Taste of the customer needs to be taken into account which Parle has done in an excellent way. Many of its biscuits taste different, thereby appealing to a large mass of consumers. 20-20, Krackjack, Parle G, Milano all have a different taste and a customer can pick any one of them.
Customer analysis in the Marketing strategy of Parle-
Customers of Parle are people from all age group. The majority of its customers are from lower income group/ middle income group people.
Liked this post? Check out the complete series on Strategies