There are various functions which fall under the category of Market intelligence. In this world of increasing competition, where each of the competitors have amazing depth in their product lines, market intelligence plays a crucial role in keeping the company on top of its game. Market intelligence in layman terms involves the spread of marketing information such that the decision makers are capable of taking the right decisions or altering their overall strategy based on the intelligence acquired. Thus market intelligence has the involvement of numerous entities.
Many companies have a separate market intelligence and strategy department. In some smaller companies, the product manager will also be involved in gathering market intelligence. This market intelligence is then passed on to the strategy department wherein the decision makers take a right step to counter act such that these strategies are better than the competition and help the company increase market share and acquire customers. This is all possible on the basis of market intelligence gathered. So what are the ways in which you can gather market intelligence?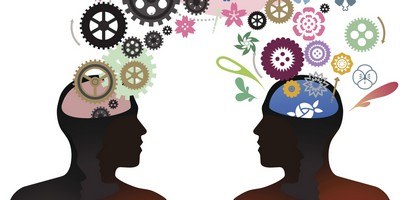 1) Use your sales force
Your sales force can be the best source for information on improvement in the products, marketing strategies as well as in finding new products which might be needed in the market. Generally it is the sales force which is the represenative of your company. Thus they have the maximum interactions with the end customer. Hence, your sales force is in a much better position to give you practical and realistic market feedback. Time to time competition and market survey through your sales force helps in gathering a lot of useful markeing intelligence.
2) Use your channel
Your channel partners are business owners and they too will have a say in the way your company should run. More than your sales representative, the channel partners will be highly interested in the sale of a product as their livelihood depends on it.
Thus if it is a matter of new product expansion, you need to involve your channel dealers to know which products they will be confident of selling in the market, which products will they be ready to stock, and hence, which product should the company focus on next. The channel dealer can also suggest improvements in the companies current strategies. The channel dealers are the internal customers of the company and taking feedback from them also keeps them motivated so that they remain loyal to the company.
3) Network
Not only your own sales representative and channel partners, but competitors sales representatives and channel partners can also be a source of market intelligence. This is the job of product managers in any organization. The product manager should not only keep an eye on his product but he should also be in touch with the competition to know whatever changes in strategy is being brought about by the competition.
Off course, this calls for some smartness and coy strategy from the product manager. But hey, if marketing was so simple, then any dumb person could do it right? Building a network and building solid business relationship are defining characteristics of marketers and they need to use this to their best advantage while gathering market intelligence.
4) Seek external help
External help can be of two types. One can be by hiring a consultant or a market research agency which gathers market research data and competition data from time to time. This method is costlier but more efficient. This method is mainly used by B2C companies wherein the number of individual customers is high and knowing the consumer psyche is very important.
The other way is to gather data from resources such as government data or mass market research data released from time to time from organizations such as Nielson and IMRB. This data can also be used for market research and competition analysis. This is a less costly method but then the information is not exclusive. Your competitors too will receive this common domain information as easily as you will.
The only thing which may defer is the decisions you take based on the data and the strategies you implement. Both these forms of market intelligence are efficient if you make the right decisions based on the intelligence you have gathered.
5) Use the web
Nowadays, social media monitoring is being used a lot to know what your customers think of the product and what they want or expect from the company. A simple search on twitter will show you what people are talking about and also what specific things they have to say regarding your product / brand. Thus twitter forms an excellent market intelligence tool.
Similarly, there are social media monitoring agencies which map various social media platforms for their clients, they try to find out what are the opinions of the consumers and they might even try to build a brand or change consumer psychology through online interaction via comments, blogs, twitter posts, forum posts or other such actions. However, slowly but surely, the internet is surpassing all other medium in its importance to consumer decision making.
6) Form a customer advisory panel
A customer advisory panel is made of your most loyal customers, cusomers who hate you, customers who dont like your products or customers who are more loyal to your competitors. In essence, any customer who is brand conscious can become an advisor provided he knows about the brand he is buying and why he is buying it. Even better customers are the ones who know inside out of the industry.
Consider a young chap buying a CHIP magazine regularly. He would be a perfect advisor to a company who wants to make new apps. The company can get an insight from the customer of what he wants. If 8 out of 10 customers say they want more games, then the company knows that it needs to build games as people are still hungry for it.
Using the above methodologies, strong market intelligence can be gathered which can then be used in your MIS system such that the information is disseminated throughout the organization to have a holistic marketing culture. This market intelligence will also help you build your image in front of the internal customers and stakeholders, and at the same time, it will help the company thrive in the business market.