When we talk about reputation, we are talking about a combination of authenticity and authority – both of which are traits found in very successful bloggers. A good reputation means that you are trusted and respected by your target audience, and this is what brings them back to your blog time and again. This makes the reputation the secret ingredient to success as a blogger, which makes it mandatory if you want to maintain and generate a sustainable income from your blog articles.
In this article, we are going to talk about the different ways in which you can build your own blogging reputation. So keep on reading!
1) Advertise your Expertise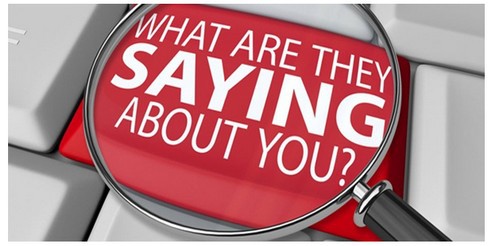 There is no harm neither any foul in advertising and in letting people know what you are good at. Especially when it comes to blogging, humility is a luxury that is dispensable.
Stating your expertise in an open and lucid manner on your blog is an absolute necessity for building your reputation as a blogger as it showcases that you have the necessary qualification to talk about whatever it is you are talking about. If you don't talk about yourself, no one will ever know that makes you stand out from the crowd and why they should come to your blog instead of the many other blogs on the same subject that are available all over the internet.
2) Do not Stop Writing
To keep writing constantly is key to building your reputation as a blogger as it serves the dual purpose of keeping your presence afresh in the minds of your audience and it helps you to assert your position as a major player among bloggers. Expertise can only can you so far if you are not ready to buckle up and put in the work. Constant writing is essential to prove that you are available, and the blog is not dead as well as to prove that you are motivated to carry your blogging activities forward and do not intend to give up.
3) Maintain Consistent Quality
Putting out one amazing article, two mediocre articles and one horrible article will not only reflect badly on your reputation but has the potential of destroying your blog. You will come across as irresponsible and of fickle intuition to your readers who will not trust your expertise no matter how good you are in that field.
The blog is the mirror through which the audience experiences your expertise and if you tarnish that mirror by inconsistent quality of articles, then your reputation will suffer badly. Remember that one great article every once in a while will be a source of fun and frolic for your readers, but a consistent stream of good articles will be a source of much deep-rooted satisfaction for them.
4) Check Facts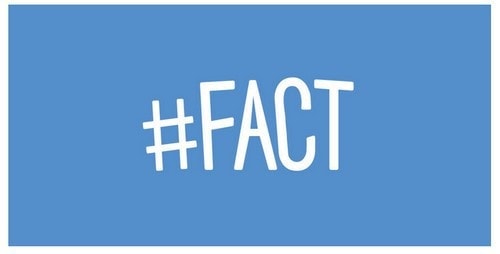 It is also important to check the facts you are providing in your posts. Keep your articles free from factual errors to provide your readers with informative posts studded with hard evidence that they can trust and cite to other forums as well. Make sure that the sources you use are reputable and trustworthy in their own right.
5) Promote Content
Many established and popular bloggers would agree that it is often better to promote your old blog posts in a new manner using new media rather than creating new ones. While this is not to say that you should not make new blog posts, this largely stresses on the fact that the people of the world react more to effective promotion than to anything else. So if you have a blog post that was not popular when you first made it, you can try to promote it through new media to increase the popularity and reputation of your blog.
 6) Interact with Other Bloggers
There will be many bloggers in the same niche as you. While they are your competition, you will be in the wrong if you treat them as arch enemies. A much better idea would be to become friends with them and to try and strong and genuine bonds.
This will be the result of mutual trust and confidence, where both parties would ask from each other. Collaborating on projects is a great idea for bloggers to expand their reach and audience base. You can also take advantage of the technique called guest posting, wherein you write blog posts that are in response to other people's blog posts. This results in benefits such as enhanced exposure, increased influence and a general refinement in writing skills.
7) Interact with your Audience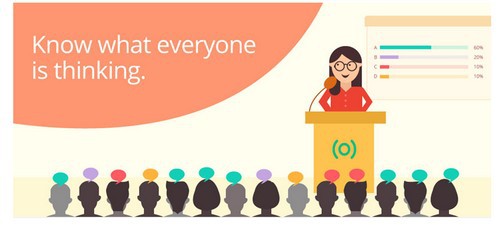 Your audience is the most important element to your blog, and this makes it imperative that you listen to the desires and wants they have from your blog, the kind of posts they expect and the nature of the content they enjoy. Many a time, this becomes difficult as many comments on the blog will be negative and criticise the content you are putting out there.
It is very difficult to accept negative criticism and therefore, it is all too easy to assume that the commentators are wrong and you are right – which would be a capital mistake. A far more rational and logical approach would be to accept the criticisms as suggestions for improvement and to use to them for the betterment of the content you are offering.
8) Develop a Sound Email Strategy
When it comes to interacting with your audience, email is the most trusted and the most tried and tested way of achieving this objective. It is wise to have a sound strategy for answering emails you might receive from the visitors to the blog.
It would be a capital mistake to underestimate email due to its largely private nature as a means of communication as opposed to the more public methods of interaction such as comments. Not replying to visitor emails will result in you being viewed as a social boor and as an individual who likes to be isolated.
I hope the points discussed above will help you build a solid reputation. If you know any other ways apart from the ones mentioned above, do share them with us via your valuable comments.
Liked this post? Check out these detailed articles on
Topic of Blogging
Alternatively, check out the Marketing91 Academy, which provides you access to 10+ marketing courses and 100s of Case studies.