Are you looking for some easy and effective ways to reach relevant audiences via a Facebook post? –Then Facebook boost post can be one of the most effective tricks for you. When you boost a Facebook post, you increase the reach of that post to your prospects in the most effective and result-driven way possible
Having a business page on Facebook allows you to pay a fixed amount to get your content seen by more individuals. In this post, we are going to demonstrate you how you can boost a Facebook post to ensure conversions, but before delving into that, let us understand the benefits of Facebook boost post –
Advantages from Boosting a Facebook Post –
It is the most effective solution when the natural reach of your Fb page declines.
It also empowers you to target a wider audience base and the best part is that it only shows your posts to your relevant audiences, means conversions are also going to be high here.
You can set parameters for the kinds of individuals who will see your post
Let us now understand what a Facebook Boost Post Includes –
Content- You can use any kind of content as per your choice. CTA, Promotion, Announcement, etc are some of the options available to you
Audience- You can set parameters to finalize the right audience when you plan to boost a post
Duration- You are also allowed to choose the duration of your Facebook Boost Post and it can either be a single day, week, month, etc. You can manually set it
Budget- You are also given complete control of your budget as well and you can boost a Facebook Post with a budget as low as $1/day
Now, the time has come to understand different steps you need to follow to start using Facebook Boost Post-
Step by step instructions to boost a Facebook Post
1) Pick a post to that you want to Boost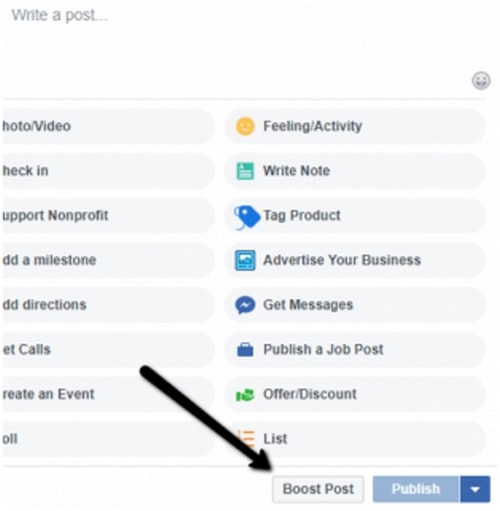 When you are creating a post that you need to boost then you need to tap the Boost Post Button provided at the lower-right corner of the post box.
However, if you are going to be boosting an existing post, you need to tap the blue Boost Post button in the lower-right corner of that post.
You can also explore the Insights tab and see a rundown of every one of your posts. There you will see that each of the posts have a Boost Post button alongside them that you can use to boost those posts
2) Focus on your Audience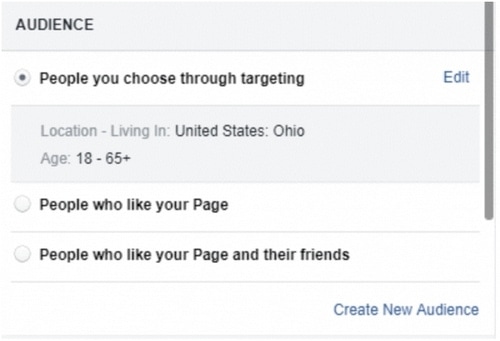 In the wake of tapping the Boost Post Button, you will be guided to a menu where you can start to pick the targeting options for your boost post.
Here, the default setting will let you pick to incorporate those individuals who right now like your Page, your followers, and their friends. Notwithstanding, pro advertisers and organizations think that it is better to focus on particular demographic features in view of age, area, sex, or behavioral inclinations.
You can also create custom audiences using Create New Audience choice. From that point, it will offer you the ability to characterize your audiences as per your needs. You can include or evacuate areas, age limits, and can incorporate individuals who are keen on particular points or pages.
3) Set your Financial Plan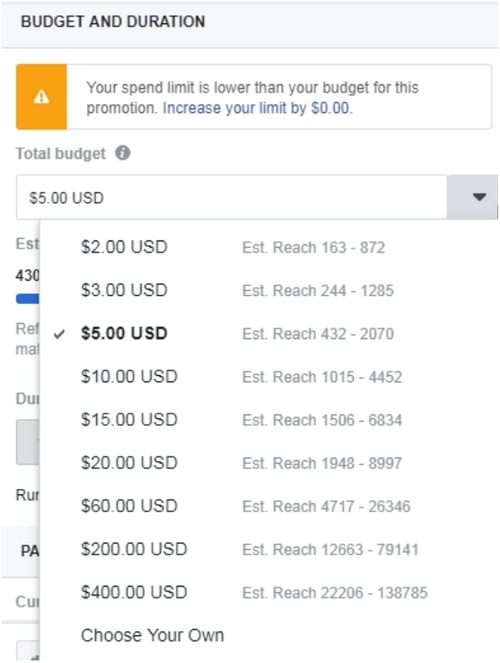 Once you have characterized the target audience to boost a Facebook Post, you will have to choose a financial plan for your advertising campaign.
After finalizing your audience, you will have a sensible check for how far your post can reach under each spending level.
Once more, the base is $1 every day. You can decide your budget as per your needs and you will also be allowed to tweak it anytime.
4) Set your Facebook Boost Post Duration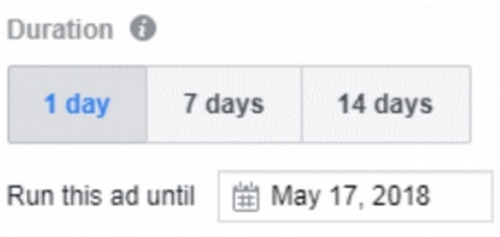 Now comes the next step in which you will be deciding the duration of your Facebook Boost post.
As a matter of course, you can pick one day, one week or two weeks.
Or on the other hand, you can run the advertisement until a predefined date later on.
5) See the Previews of the Facebook Boost Post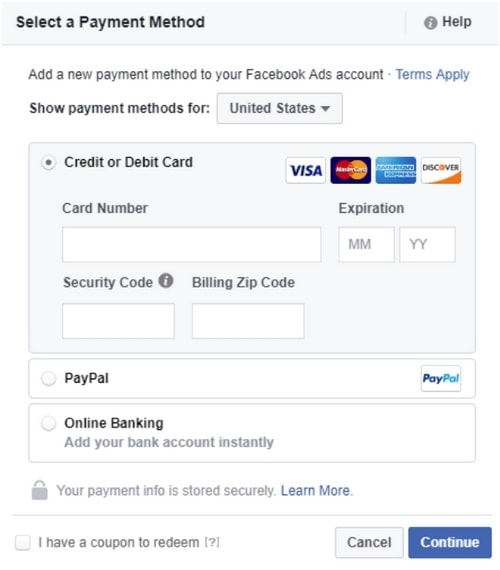 Here, you will be allowed to check the preview of your boost post.
You should analyze the content, creation of Facebook boost post and should also ensure that it is free of mistakes.
You need to check that every one of the links works properly and all the visual components look
Preview is the last opportunity for you to roll out improvements before your boost post goes live.
6) Select your preferred Payment Alternative
You can choose your payment options in this step and for your fortune; Facebook acknowledges all the Payment options you may anticipate.
You are only required to give all your details based upon the payment options you choose and the process will be completed straight away.
7)  Start boosting your Fb Post
Now the final step has come and you are prepared for boosting your Facebook Post.
Facebook will review your boost post and it might take a while before you see your boost post is distributed.
However, you are allowed to check the status of your boost posts in the Deliver Column of your Ads Manager.
Therefore, following aforestated steps will help you create your Facebook Boost Post, but the next thing that you need to pay attention to is knowing the right strategy of using Facebook Boost Post. Below given tips will tell you the right ways of using Facebook Boost Post to your advantages-
5 Tips to Optimize the Productivity of Facebook Boost Post
1) The first thing that you need to pay attention to is having a clear objective when you boost a Facebook Post. You need to be very clear if you are attempting it to get more activity to your site or you are boosting a post to get more page likes. You should also be clear if you are boosting a post for simply raising brand awareness on Facebook. When you will aware of your objective, you will be able to create CTA that will bode well with an outcome that you expect from Facebook Boost Post.
2) Another tip that would be beneficial for you while using the Facebook boost post is experimenting with various socioeconomics or demographics. It would be great to boost a Post to various demographics to perceive which one is performing best. You can check your campaign in different location or age group to find out the parameters that give off an impression of being best for your brand.
3) You should avoid running a similar sort of Ads for a really long time. As indicated by Facebook, posts that have offered good results, in the beginning, tend to face a decrease in results following seven days of running. That is why you should endeavor to abstain from letting your promoted posts keep running for longer than a week.
4) You should do as many experiments as possible. It is important to try different things with loads of various promoted posts on Facebook. You may include diverse sorts of content along with distinctive groups of audiences and keywords. Duration and budgets should also be varied to check the performance of your promoted post. The more posts you try to analyze in insights will help you find out the most effective type of promoted posts to run as your paid advertising campaign on Fb.
5) You can use different tools like Hootsuite to automatically boost your best performing Facebook posts. This is a very useful technique to use the real potential of Facebook boost post in an automated fashion. Automating the process to boost a Facebook post with the help of some of the automation tools will also help you get the best results in the most limited time possible.
Conclusion
Opting for Facebook Boost Post is for sure very efficacious way to achieve a huge number of individuals who may never generally know about your product, service or brand. Plus, you will be able to do this at the very affordable cost as well.
So, either you want to increase Facebook likes, followers or fans, using Facebook Boost Post is for sure the most effective method for you. It can also help you use Facebook Traffic for increasing your Relevant Site Visitors.
For what objective would you like to boost a Facebook Post? Write to us in comments below.
Topic of Facebook Marketing
Alternatively, check out the Marketing91 Academy, which provides you access to 10+ marketing courses and 100s of Case studies.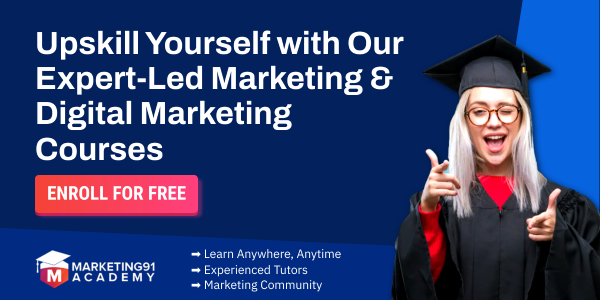 Liked this post? Check out these detailed articles on