Doing things in a professional capacity is the norm of the day because it makes you an asset in the workplace. The words competent and reliable are synonymous of being a professional to the boots. A professional is respectful and vice-versa easily garners the same respect from others. It is easy to be professional when you start focusing on your performances.
This is an acquired habit that rewards you for your hard work. When you are working in a professional capacity it is important that you maintain your professional image with grace as it has a direct impact on your success.
It can easily open doors to the bonus, raise, promotion and even other opportunities career-wise. Make sure your conduct is professional towards clients, peers, co-workers, and your boss if you want to cultivate an image of professionalism successfully.
1) Hone your communication skills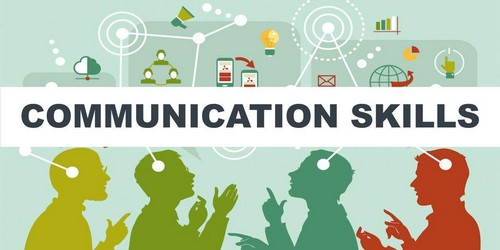 It does not matter the field you have chosen to strengthen your communication skills as it is an important way to be professional. Working in a professional environment t is not easy. You cannot say as you please because maintaining a decorum is as important as breathing normally. Remember it is your communication skills that create either a good or bad first impression on others and this can also make or break a deal.
If you are interested in professional satisfaction as well as success hone your skills. Do not say whatever is on your mind, instead pause, think and then put forward your view if necessary. Do not say just for the sake of it as you are not in a personal setting. Be vocal and assertive and maintain a positive body language during the conversation as all these simple things are an integral part of communication skills.
2) Show your appreciation
In a professional situation, it is necessary for every individual to do his job with perfection for the betterment of the company. You cannot decide whose job is more important than others. Respect everyone in your office irrespective of their job profile. Appreciate their efforts even if the job has not been completed to your satisfaction. Sit with them and let them know politely about your concerns and that you recognize their efforts.
Offer guidance so that everyone can work efficiently for the betterment of the company. Showering praise and showing appreciation are important ways to be professional.
3) Hone your sales skills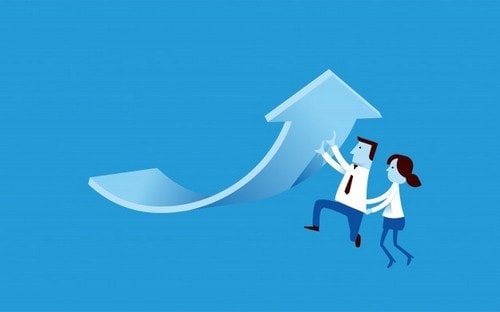 It does not matter whether you are working in an actual sales department or not what matters is that you have developed a perfect sales pitch. In a professional atmosphere, you may have the need for sales skills for selling ideas and for acquiring co-operation during projects. Be understanding and show restraint even if you are not in the same tangent as your team member.
Show them that they have your full attention and you are listening attentively to their suggestions. You can nudge others towards important decisions but cannot force them to submit to your beliefs. Present your case with integrity, honesty, clarity and in a precise manner because it is an important way to be a professional. Now let them arrive at important decisions on their own so that everyone can work in a harmonious ambiance.
4) Practice networking
Practice your networking skills if you are looking for ways to be professional. Attend events and get-together that will help you in nurturing such skills.
Grab any networking related opportunity that comes in your way. Remember every contact is important hence create a favorable impression on others. Make a viable plan and follow it diligently to succeed in your efforts. It is important, to be honest, and friendly in your overtures so that others want to interact with you and welcome you in their fold.
5) Hone your interpersonal skills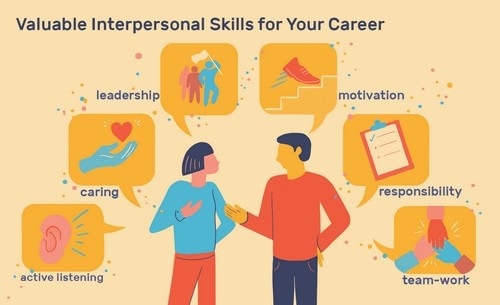 If you are looking for a way to be professional you need to hone your interpersonal skills so that you can use them to your advantage. It enhances your ability to work as an efficient team member and helps you in getting along with others. Better give due attention while interacting with others. Concentrate on your words, attitude, and manner while speaking. Offer constructive criticism only when necessary.
Do not argue or fight instead behave in a dignified manner. You can take the help of someone you trust to speak honestly and ask his advice on improving your interpersonal skills so that you can create a favorable impression in a professional capacity.
6) Be responsible for your actions
Be authentic and responsible if you are looking for ways to be professional. It is important that you remain true to yourself no matter your skills, paycheck or job profile.
Take full responsibility for any action you have taken if it proves harmful in the long run. Admit your mistake and promise to rectify it as best as you can. Do not be defensive or surly as it will hinder your professional image. Never ever step into a blame-game policy as you will lose the respect of your team members. Be genuine in your remorse and simply move forward.
7) Hone leadership skills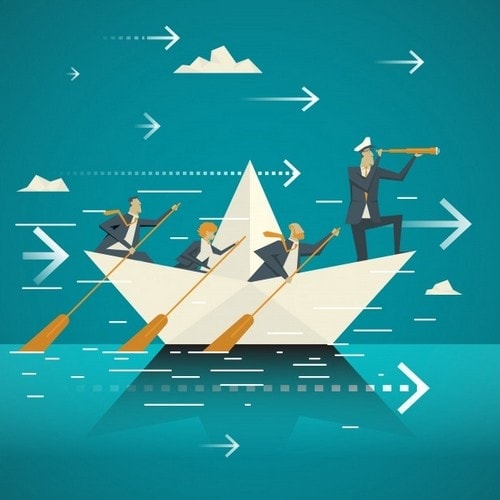 Leadership skills are an integral part of an office environment as it helps you in moving forward with confidence. It is important to show your mettle during critical situations. This is possible by grooming yourself so that you can prove yourself as a natural leader in accordance with the demands of the situation. A simple way to be professional is by honing your leadership skills.
Do not strive for such roles if you are not interested but it is better to be prepared in case of any critical condition. Praising others and celebrating their success, thinking about the team and company before yourself, and making decisive decisions are all part of leadership skills. Start practicing to create better and new opportunities for yourself.
8) Be positive and truthful
Be positive and truthful if you are looking for ways to be professional. Attitude matters a great deal because sometimes the days will favor you and at times they won't. It is important to retain your positive attitude in such circumstances. There is no place for emotional turbulence and personal feelings in a professional atmosphere. Maintain an open communication line so that you can express your views honestly. Being truthful will create a trustworthy image that will result in positive reviews for you.
Do not make excuses for any blunder instead try to rectify them in a positive manner. It is your positive and truthful manner that will enhance your trustworthy reputation in professional circles.
9) Hone professional relationships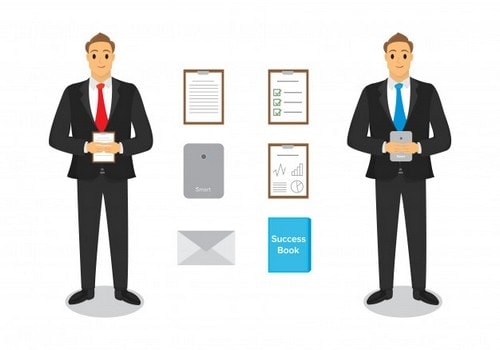 Relationships matter in both personal and professional environment. Develop your relationship with co-workers, peers, top-brass, and juniors to achieve professional success. Take an interest in the happenings around you and show a professional interest in others.
Do not cross the line and start taking everything in a granted manner. Maintain professional decorum and practice the art of listening so that you can know what is happening in their lives. Offer help when you can so as to show him that you care.
Never judge instead understand so that they can rely on you in adverse conditions. Honing professional relationships is a vital way to be professional in life.
10) Enhance your inner-self
Confidence is the key to success in a professional environment. You must have this in abundance if you want to move forward in a professional capacity. Show your confidence via your mannerism and body language. Be honest; show your competence and candor to create a favorable impression on others. Be aware f your own weaknesses and strengths so that you can work on them accordingly.
Develop strategic thinking skills if you are looking for ways to be professional. Anticipate events and outcomes to make viable changes. Be realistic in your approach so that your due diligence comes through via your professional accomplishments.