Do you wish to know how to advertise for free? If the answer is yes then you are in the perfect place, my friend. This article talks all about advertising a product or a service of the business to be free.
When you start out with a new business there is no doubt that you will not have a huge amount of cash to spend on it. But at the same time, one of the most important things for a business is to make sure that it is getting the proper promotion online. That is one of the reasons why people spend tens of thousands of dollars in marketing campaigns and advertising ideas. Well, you could do to too if you have that amount ready for you.
But to be honest, in the starting stage of the business, you have to make sure that you get the best of the results and that too at minimum rates. That is why we came up with the post to dive you deep into the world of free advertising.
So, what are some of the most effective ways to advertise for free?
Some of the easy hacks that you can try straight away are-
Get a listing on Google Places
List your business on Yahoo
Create listings on local search sites
Advertise for free on yellowpages.com
Take out an ad on Craigslist.org
Create a website and a blog
Offer to Do Interviews on other Business's Podcasts
Network at In-Person Events
Set up accounts on Facebook, Myspace and Twitter
Speak at an Event
Do a Free Product Giveaway or Contest
Put Up Brochures or Flyers, etc.
Therefore, gone are the days when there were just limited methods to make sure that the products are advertised properly. People only had events and printing fliers to help them in this.
However, now, you can advertise for free very easily with the help of these methods that we have for you here.
Some Important Tips to Help You Advertise For Free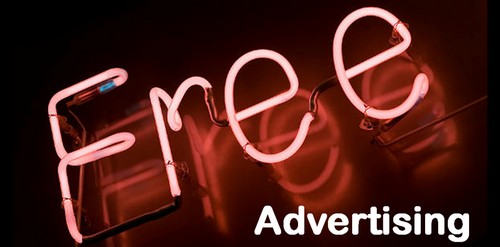 With so many advertising techniques out there, it is no doubt that most people would want to know how to advertise. For them, here we have some of the best techniques that they can use in order to do that for free.
1) Use The Help From Local Listing
You need to make sure that your business is properly registered to Google Places because that way it will be really easy for the people to find your business online. Your business will be really easy to spot on Google Maps as well.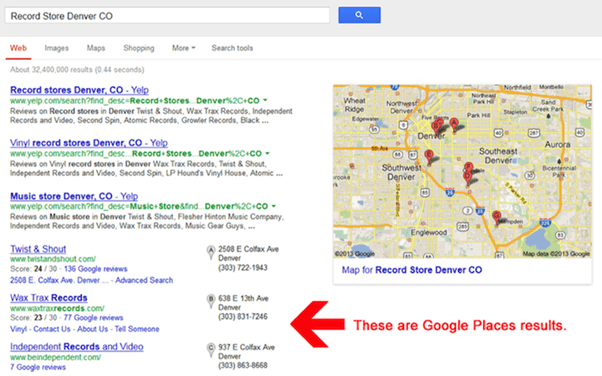 The only thing that you have to do for that is to fill up the application form online and then register your business to the Google Places site. You need to provide verification for the listing that you have.
Just provide your email address or your phone number for verification and you are all set for sure. Yahoo is one of the best places to make sure that your business has a proper location on Google Maps.
2) Use The Power Of Social Media
One of the most important uses of social media is not really just for the exposure that people gain. Social media is certainly one of the most important tools that the marketers always want to invest on.
Facebook is one such platform on social media where you will easily be able to tie in the advertisements and that too without a single dollar of your money.
Apart from that, posting offers on Facebook has also become pretty easy because you have to only see if you have a Facebook page or not. This will definitely give a boost to your start-up. You could easily try it and see if it works or not.
You can also start publishing content LinkedIn that will help you boost your authority and reach on the web.
3) Start Your Own Blogs

Another one of the best ways to make sure that you advertise for free is to have your very own blogs. Most people have blogged about their business these days. These blogs are a bit different from personal blogs because they are related to the business of the people.
The blogs will help in getting the company its name with the help of the followers that join to read the blogs. However, it is more of a way to make sure that people are able to reach you in order to buy your products online. But you do need to take care of one thing, handling a blog would require you to post on a regular basis. You might just end up losing followers if you don't.
4) Put Media On Video Sites
Who doesn't love to use YouTube, right? It is one of the most famous videos sharing platforms to have ever existed. Well, now this platform can help you advertise for free. Doesn't that sound impressive people?
YouTube will provide you with promotional video sharing opportunities. But you do have to put the content that will be liked by the people. Apart from YouTube, Flickr is another one of the platforms where you will be able to post multi-media. Make sure that you are all prepared for that.
5) Follow The SEO Rules For Your Website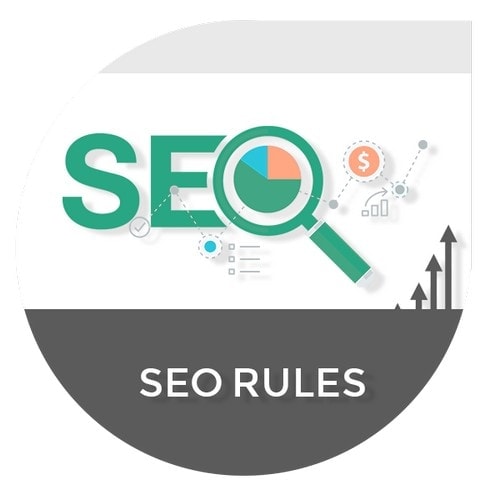 If you are in the world of online business then you would probably know that SEO cannot be underestimated.
If you want your website to have the love of Google, then you need to have these SEO tactics by heart. This is one of the best ways to advertise for free.
When you have all the SEO tactics by heart, then you will be able to make sure that you can easily be found on the Google search results. So, don't you think that will be the best way to let people know about your business.
6) Press Releases
This is another one of the ways that we are sure you will definitely love. Every single time the business of yours does something great, you need to let people know about it right?
Well, how about a press release then?
We are pretty sure that you can post out some great press releases to let people know about your accomplishments.
The best thing here is that they won't cost you a penny if you are the one creating it. Different sites such as PRLog provide amazing opportunities to people so that they can share the press releases of their accomplishments.
7) Start using Yext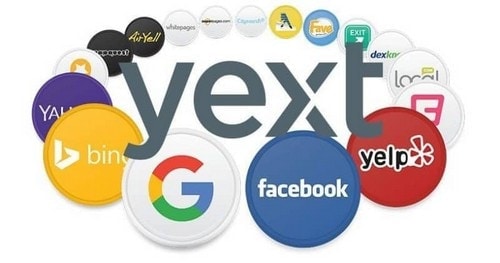 It is always good to list your business online at different places that can offer you some productive outcomes. This will help your chances of getting better search results as well.
That is why it would be good for you to use Yext for scanning the web and finding every place where you can list your business. It will also ensure the accuracy of your listings on different sites and directory to boost up your local SEO.
8) Do Guest Posting for  other Blogs
You can also opt for Guest posting on other blogs that are relevant and of great authority. This way, you will be connecting with more potential audiences that will automatically widen the reach of your business.
This is also one of the most useful ways of projecting your expertize in front of your target market that will let your audiences consider you as a subject expert.
When you do guest posting on some of the top industry blogs, it is considered one of the most result driven methods of advertising for free.
You can also use those blogs for linking back to your site that plays a key role in boosting your domain authority and site ranking.
9) Start answering Quora Questions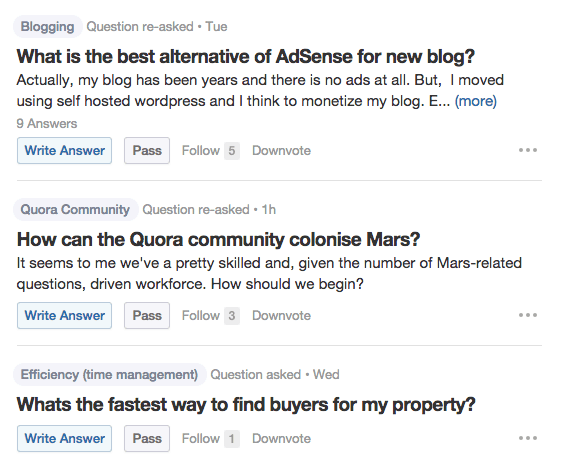 Giving quora answers is one of the most effective ways of advertising for free and boosting the exposure of your business on the web.
Quora is very powerful in offering highly relevant leads that are ready to get converted if they get genuine answers.
One of the reports of TechCrunch suggests that business owners who actively contribute to Quora enjoy 30,000+ views on their site. So, answering on Quora will for sure be an effective way of advertising for free for you.
10) Use Email Signatures for Promoting your Site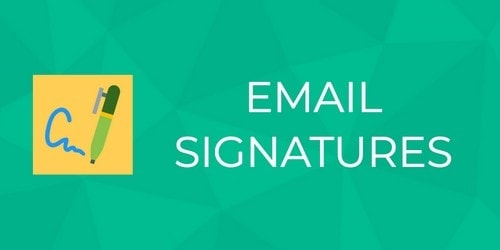 Sending emails to relevant and potential audiences is one of the oldest yet most effective methods of promoting businesses. You can also use your Emails for promoting your site or blog by adding your site in the emails signatures.
You can use your email signature for promoting any event, contest, sales, blog post, business, etc in a well-targeted manner.
In the same very way, you can also use Instagram, Twitter or Facebook profiles for promoting your business sites.
Wrap Up!
So, there you have it, people.
These are some of the best ways by which you can easily advertise for free on the internet. If you want to learn more about advertising, then this is the platform for you no doubt.
Make sure that you follow all these tips mentioned carefully so that you can have an idea about advertising for free. Opting for aforestated methods will help you widen the reach of your business and connect with more and more people who are ready to get converted for your products and services.
These tricks are going to be very effective in generating leads and ensuring conversions without spending any money.
Which method are you going to try first?
Do you want us to guide you about the right technique to advertising for free your business?
Share your business details with us in the comments below.