In the ever-changing online world, some businesses wonder if investing in CPC is still valuable. CPC or Cost per Click is one of the best ways of maximizing profits for your businesses. You can understand CPC as an amount that you pay for getting each click in Paid Search Marketing (or PPC) Campaigns.
You pay CPC when you run campaigns on Google Ads or Bing Ads. While diving deep into the CPC case study of different industries, WordStream find that Cost per Click depends upon so many factors and they are –
Your industry
Your business type
Networks you're advertising on
How aggressive your competitors are, etc.
To help you understand CPC concepts, we have covered CPC Case Study of 5 different industries and businesses. With the help of those case studies, let us explore the benefits of opting for CPC campaigns for business growth –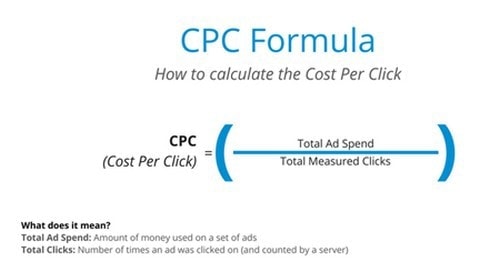 CPC Case Study 1
In our first case study, we are going to discuss the UK's most popular wedding website-Confetti. The brand first had gone with retail campaigns but its results were unsatisfactory and its campaign setup lacked the momentum too.
Objective
The brand wanted a report on all the challenges that were faced by it and its solutions. Further, an improved quality score was required by means of a more refined choice of keywords that had good search volume and was relevant. Again, the brand wanted to know about their best and worst performances across different types of ads which were carried out simultaneously with an effective retail campaign.
Confetti's aim was to determine the best performing and worst performing campaigns so that they could reduce their campaign costs.
Outcome
Confetti's revenue rose up to 42.58%, the ROI of their campaigns increased by 369.72% and their conversion rate shot up to 256.52%.  Additionally, they were successful to cut down the campaign costs by 54.37% as the irrelevant traffic was reduced to 59.76%.
Bottom line
The increased transparency and improved reporting in CPC campaigns led to improved profitability.
CPC Case Study 2
Now, we will discuss the case of a South African hotel chain-The Southern Sun. The Company had launched their new website and with it, all the previous traffic and search engine ranking were lost. They wanted to bring back the previous flow of traffic and increase their bookings through analysis of customer behavior and improving the search engine ranking.
Objective
Their objectives were to increase their online bookings, have an inflow of international tourists traffic plus conversions. This required the separation of the local and international traffic, location-based hotels and brands. Further, they wanted to observe customers' response to different adverts.
Outcome
The website got 7500 clicks per month on average. The ROI of the hotel in the local market increased up to 780% and for the international hotel, it was 430%. The conversion rate went up by 125% and CPC cost reduced to 67%.
Bottom line
Analyze test behavior, optimize presentation and attract relevant traffic to the website.
CPC Case study 3
Let us take the case of Payoneer now. It is the fastest growing online payment services. They had just launched their services for freelancers & professionals and wanted to reach their target audience.
Objective
Payoneer's objectives with the campaign were to reach potential users, offer new services to the users and evaluate the value generated by their offerings.  For this campaign, user registration, loading money into cards, card activations and the number of cards in usage were the KPIs.
To achieve the above objectives, an in-depth marketing research was required to adopt the best way to reach the potential users. Moreover, a constant improvement of the landing pages was required based upon the collected traffic data.
Outcome
The client acquisition became 10000 each month and showed a growth of 4751%. Moreover, 200 countries were covered in the campaign and the business continued the growth with this marketing strategy.
Bottom line
Improved budget allocation and targeting through customer lifetime evaluation
CPC Case Study 4
The fourth CPC case study that we are going to cover is of InterTrader.com, a portal which is dedicated to different services related financial markets. The customer base of the company includes people who are looking for the knowledge about stock indices, CFDs, Forex and betting tools for trading in markets. While running a PPC campaign in the UK market, the company was having problems like low AdWords Quality Score. PPC market is also highly competitive in the UK and that is why, avg. CPC of InterTrader.com was also negative.
Objectives
For improving the PPC status of the company, it was essential to work upon the quality score. Their advertisers recommended including practices to improve the CTR and ensure better keyword match variations. In addition, they also suggested creating and analyzing new ad copies for PPC campaigns. Increasing rankings of landing pages in SERPs was also one of the suggestions. The company opted for these strategies and included ad copy, search term and landing page in well-integrated fashion around the main keywords. Later, ad copiers were also tested in a well-scheduled manner.
Outcome
Because of the inclusion of these practices, the company started experiencing boosted CTR and decreased CPC. Ranking of their landing pages also got improved in Search Engine Ranking Pages.
Bottom Line
The important takeaway that this CPC Case study offers is the immaculate use of analytics is highly significant in achieving more clicks, and it will also help in decreasing the CPC for your campaign.
CPC Case Study 5
The final CPC Case Study that we are going to cover is a case study of Cornwalls Cottages. The company is known for offering holiday catering services in Cornwall. In the season of Summer and Spring, the company enjoys the most profitable time. They used PPC for generating traffic on their online portal and other digital resources to generate and convert traffic into customers.
Objectives
The objective of their PPC campaign was to generate leads and increase revenues without spending a lot of time on managing online advertising. They also wanted to generate more clicks on the same budget. But, they did not want to use their own employees who were already involved in channelizing different business functions. By taking services of an agency, they ensured tracking of codes of their site performance. With the help of these codes, they found all the data and information related to bookings, inquiries and customer inclinations. This helped them generate more leads and conversions. They also targeted more locations and offered personalized PPC campaign to their site visitors. As per the analytics reports, advertisers restructured ad groups, keywords and remarketing. Proper channelizations of all these activities help the company target most relevant audiences who opted for these services of Cornwalls Cottages.
Outcome
With the help of their PPC campaigns, they started getting more traffic from their online resources while their own employees were concentrating on the core business activities. This helped the company get relevant traffic at the lower cost per click.
Bottom Line
With proper optimization and use of relevant keywords incorporated in best-suited ad texts, PPC campaign can empower businesses to get more conversions.
Final Thoughts
On the concluding note, we think that you would have understood how CPC can help you boost your online branding, increase traffic and ensure optimized conversions.
CPC Case Study of aforestated companies is provided here to guide how specific business objectives can be achieved by a well targeted PPC campaign. Opting for the right PPC strategy will help you generate more revenues at lower CPC.
In case you want to know more about CPC strategies for your online advertising campaign, share your business details with us in the comment section below.
Liked this post? Check out these detailed articles on
Topic of PPC
Alternatively, check out the Marketing91 Academy, which provides you access to 10+ marketing courses and 100s of Case studies.