Consumer Price Index or CPI is a measurement tool for understanding the rate of inflation. It is the key that converts economic units into monetary worth.
The index calculates the average price level in any given economy by measuring the changes that have occurred in the purchasing power of the currency of that country.
The Consumer Price Index is a vital statistic that is calculated monthly and is reported within the first two weeks of the next month.
The BLS conducts a survey of thousands of households to determine answers to its queries like where does one shop, what do they purchase and their transportation and other costs. It also takes into account the prices of all the goods and services that are in its basket so that it can create a good CPI report.
The Consumer Price Index computes the average price of a  basket that includes consumer goods as well as services, for instance, food, transportation, etc. by contemplating the price changes for each item.
It is a frequently used statistics that assess price changes against the cost of living and hence is also referred to as Cost-of-living index. A percentage increase in the Consumer Price Index is a reflection of the high inflation rate and vice-versa.
Concept of the Consumer Price Index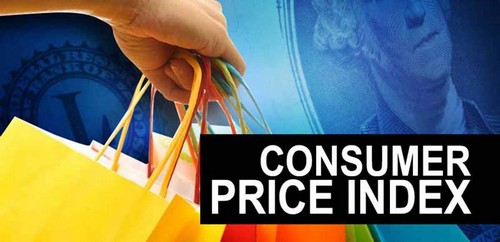 The Consumer Price Index is considered an important economic indicator that calculates economic policies set up by governments as well as the rate of inflation.
The statistics report cover poor, self-employed, professionals, retired and unemployed individuals, but it does not include rural or non-metro families, armed forces, farm families, and people in a mental hospital and prison.
The Consumer Price Index gives the citizens and business houses an approximate idea about the price changes that are occurring so that it becomes possible to make informed economic decisions appropriately. It signifies the price of a basket of goods and services every month.
This basket is divided into eight groups that include apparel, recreation, food and beverages, transportation, housing, communication and education, medical care, and other goods and services.
There are two types of CPI. The CPI-U is an index for measuring urban population and is considered a depiction of the general public and CPI-W is for clerical workers and urban wage earners.
Calculating Consumer Price Index with examples
Nearly eighty thousand items are recorded by the BLS to get the best CPI. It is calculated through a formula
Consumer price index (CPI) = (current period basket price × 100) ÷ base period basket price.
Consumer Price Index compares two sets of costs for a common group or single item.  When you are comparing the sets of prices, you have to appoint one as reference and the other as the comparison set.
The first is used as a base period for constructing the index and is given an index value of 100 for convention's sake.
For example, we are referring to a single product, and its average price in set 1 and 2 was Rs 60 and 30, respectively. Assigning set 1 as the reference set gives the index of (30/60 * 100) = 50 for the comparison of set 2.
If we designate set 2 as a reference set the index will be (60/30 * 100) = 200 for comparison of set 1.
BLS obtains information on the price of thousands of products that are used to calculate price changes in CPI. Prices are collected during the month. Remember when an item is listed first, it is its base year and its pricing year is thus established.
It will be reprised during that same period until it exists after four years. An equal amount of data is collected in each pricing period, and the information is sent to the national office where the specialists review the data.
It is checked for consistency as well as accuracy, and it is here that any adjustments and corrections are made, for example, if there is a change of the size of a packaged item.
After a complete analysis, the CPI is measured to everyone's satisfaction.
The Role of Consumer Price Index (CPI)
CPI is important to consumers, investors and the government as explained below;
Role of Consumer Price Index for Consumers and Investors
Consumers: Consumer Price Index allows consumers to know how their cost of living has been affected by changes in prices of basic goods and services. The basic principle of wealth creation states that people should spend less than they earn. CPI information, therefore, enables individual persons to make budgetary adjustments for solvency. Additionally, inflation also affects remuneration, wages and return on investments. To afford basic goods and services, remuneration and wages should at least exceed the inflation rate from time to time
Investors: Whereas CPI measures the general price changes of consumer goods and services in a country so as to provide relevant information to consumers with regard to the cost of living, investors use CPIX to know the direction the interest rates might take. When interest rates go up, bonds, properties, and domestic equities are negatively affected by cash yields and fixed interest instruments which are influenced positively.
Role of Consumer Price Index for governments and economies
Inflation Indicator: Government agencies are always concerned with the rate of inflation in the economy. The CPI is regarded as the inflation barometer since it indicates the present rate of inflation. CPI information is utilized by governments in implementing changes to fiscal policies by raising or lowering the interest rates.
Economic Series Deflator: The CPI always uses deflated dollars. This makes it an important tool in measuring the dollars' purchasing power in an economy. A decrease in the CPI basket prices leads to an increase in the dollar's purchasing power since less money will be needed to purchase the same goods. Consequently, an increase in the CPI basket prices decreases the purchasing power of a dollar since more money will be needed to buy fewer goods.
The adjuster of Dollar Value: With information obtained from the economic series deflator, it is easier to determine if the increase in the cost of living is justifiable. The Consumer Price Index influences the number of money governments to allocate to Social Securities, Pension, Education and Food Securities among other basic necessities. Adjusting the CPI dollar value will, therefore, mean that taxes will not be necessarily raised due to inflation. Employers also use this information to determine whether employees should receive salary or wage increase.
What happens when the Consumer Price Index increases or declines?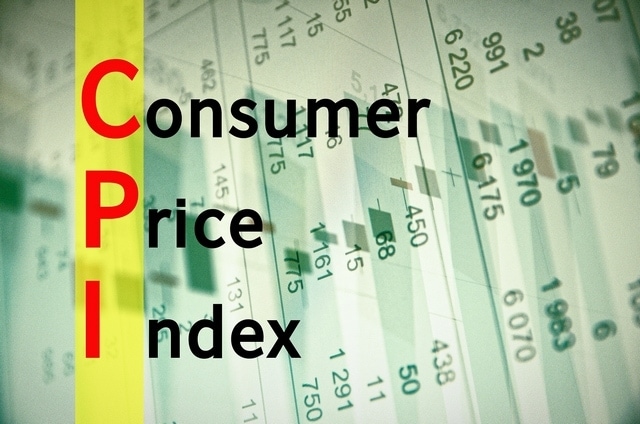 The following explains the effects of CPI increase to governments, businesses, and consumers
To the government: An increase in CPI represents inflation. It indicates that governments will pay its employees, purchase material or settle contracts in inflated dollars. E.g. if a government signs a contract to pay $200 dollars in two years, it may mean that the current $200 is of more value than it will be in two years.
To the businesses: Businesses will negotiate contracts for different supplies and sales depending on the CPI. Some of them will even cut down the wage expense by revising wages paid to employees.
To consumers: With increased CPI, consumers will bear the brunt of reduced real wages.They will also not be justified in making demands for a wage increase. Consequently, increased inflation will mean that fewer goods are purchased for much more; so holding money for the expected future drop in prices will be impossible. The high cost of living will also be experienced as consumers must spend more to maintain the same living standards.
In contrast, when CPI declines, deflation occurs and a steady decrease in prices of goods and services experience. It works positively for consumers as more goods can be obtained for less.
Advantages of the Consumer Price Index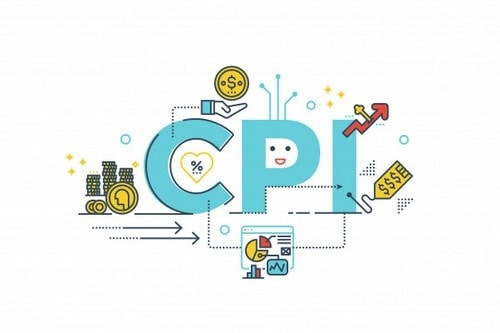 The Consumer Price Index is critically important for developed as well as a developing nation. The monthly CPI statistic report has a prominent impact on a country's financial markets as both high and low figures can cause major investment mayhem.
1) Measures and monitors the rate of inflation and cost of living
An important advantage of the Consumer Price Index is that it helps to measure the rate of inflation and cost of living in a country. It becomes possible to compare both the price and price trends of different quarters, months, or years so that you can know the rate of inflation.
It becomes easy for the economists to compare viable statistics from a particular month in this year to that of the same month last year or two consecutive months and so on. They may choose to put their onus on a specific category to understand whether the price has dipped or risen.
Most governments are dependent upon the Consumer Price Index to measure and monitor their country's economic well-being.
Economists undergo a complete study of the previous Consumer Price Index to know what factors have contributed heavily to deflation or inflation so that they can help governments to take necessary steps for improved economic growth.
2) Has a historical value
Historians are always on the look-out to collect information about previous decades to create a complete analysis of every item. An important inclusion is the average prices that were paid for products and services by the people in a specific era.
By going through the records, it becomes easy to determine the prosperity factor and the cost of living in that period. Advantages of Consumer Price Index include the historical value that these data offer.
Information is used by economists and historians to understand the changes that have taken place over the years.
3) As a means of adjusting dollar values
 The Consumer price index is used as a prominent means of adjusting dollar values. It regulates income-eligibility levels and income payments of the consumer to offer wage cost of living for wage adjustments.
In the United States of America, nearly fifty million beneficiaries under social security have their wage adjustments tied to the Consumer Price Index. An important advantage of CPI is that it is used in wage negotiations and pay determination and is linked with pensions and social welfare schemes.
The Consumer Price Index is also used as widening of tax bands.
4) Used to find real wages
An important advantage of the Consumer Price Index is that it is used to find real wages. It is the real wage which is an indicator of the purchasing value of the increased wage. There is a simple formula to calculate the real wage.

You just need to put the necessary figures in the equation, and you have your answer.
5) Flexibility and consistency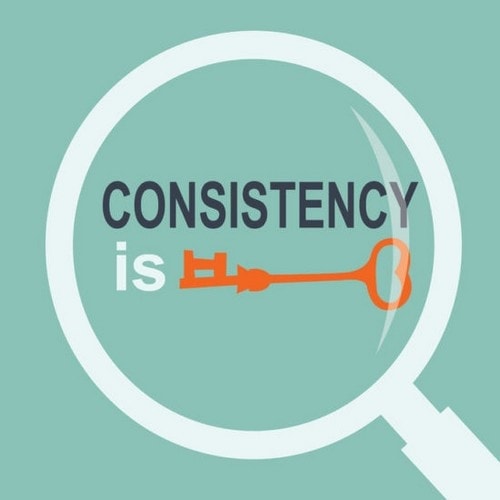 Flexibility and consistency are two important advantages of the Consumer Price Index. It is a measuring tool of a consistent set of goods irrespective of the fact that the goods and services are evolving with time and by the changes brought about in the marketplace.
The consistency is a reflection of the fact that the CPI measures similar costs from one to the next year. The Consumer Price index is considered flexible because it has various types that take into account outside influences like consumer choice and seasonal adjustments.
6) Influence and impact
A Consumer Price Index is very influential as it has a direct impact on the economy of a place. Its calculations have a direct effect on a fixed income and equity markets along with the monetary policy of Federal Reserve.
The analysts and economists use the Consumer price index to generate trends and predictions and make changes that will result in the welfare of a nation.
Disadvantages of the Consumer Price Index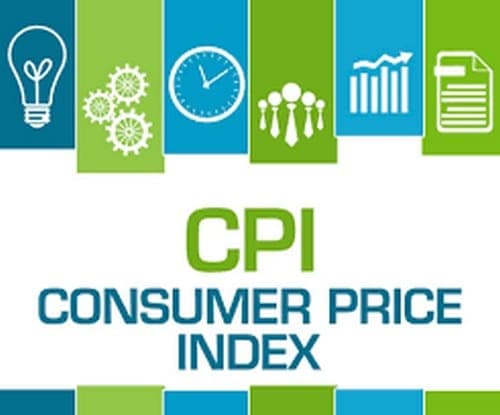 In spite of its usefulness in determining the cost of living or rate of inflation, the Consumer Price Index has several disadvantages.
1) Inherently flawed
The Consumer Price Index is a measurement tool of the goods bought by the consumers. Yes, it signifies price changes in precise goods bought within the basket, but if you look at the disadvantage of Consumer Price Index, you will see that it does not reflect all the consumption within the economy.
It takes into consideration only selected items that are included in its basket of goods and services irrespective of the fact that other items are used by the consumers. It is for this reason that CPI is considered inherently flawed economic barometer.
2) Does not factor in substitution
The human tendency is very simple. If it considers some product very expensive for his taste, he replaces it with a suitable substitute that is less expensive. An important disadvantage of the Consumer Price Index is that it does not factor in substitution.
According to its report, an individual continues to purchase the same expensive item irrespective of the fact that it might have been replaced quite a while ago.
3) Innovative and novel items
The basket of goods and services of Consumer Price Index includes items that are considered staple purchases by the consumers. Several new items are introduced in the market, but these novel and innovative items are not included in its basket.
An important disadvantage of Consumer Price index is that until and unless an item becomes staple purchase it will not be included in its basket. Even if individuals are spending a lot of these items, the expenditure is not counted while calculating the CPI.
Hence, in fact, it is not a true indicator of economic conditions.
4) Not accurate
An important disadvantage of the Consumer Price Index is its accuracy factor. Although it is used as an inflation barometer, its accuracy has come under question and criticism.
For example, there was a period when the grocery items were very expensive, but the CPI continued to show a modest rate of inflation.
This was because the items were not included in the actual basket of goods and services and hence had no impact while calculating the Consumer Price Index of an economy.
As the CPI is focused on the urban population, it does not provide a separate estimate or report of different demographic groups, and this result in an imbalanced accuracy factor.
5) Does not factor the quality of goods and services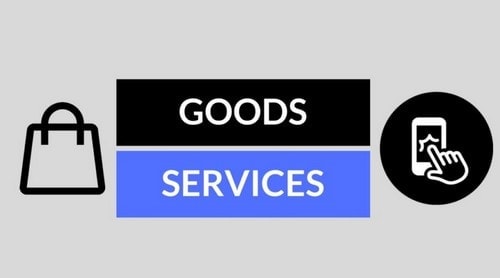 An important limitation of the Consumer Price Index is that it does not factor the quality of goods and services while creating its report. Even if the price of goods increases, the improved quality will prove beneficial in the long term.
The index does not take this factor in account because it does not have a way to measure quality improvements.
Conclusion
Consumer Price Index is of one of the most popular price indices that are calculated by national statistics agencies. It is monitored very closely as it has an important impact on the economic condition of a country.
Consumer Price Index has been accepted as a worthwhile economic barometer in most of the countries in the world as its advantages outweigh its limitations.