The certainty effect is a psychological phenomenon wherein a customer pays more attention or picks deals wherein he is certain to benefit rather than taking deals where the profit is not certain. The certainty theory also has a relation to prospect theory and is based on a tendency of individuals to avoid risk and go for whatever's certain.
Let me explain the effect to you with an example.
An FMCG markets a soap saying that Buy 1 get 1 free

Another FMCG markets a soap saying scratch the coupon with the soap and 1 out of 10 will get a gift.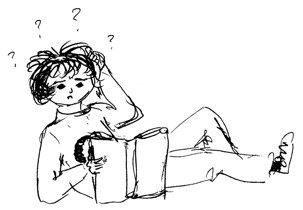 Which one will you go for. Research shows that 70% and above will go for the first choice. That is they will choose an option where there is higher certainty of gaining something or profiting. Thats the certainty effect.
The more your promise something in your sales promotions, and the more believable you make it, the more are the chances of the sales promotion being a hit. This because customers immediately see value in the proposition you are offering. The critical thing here is to back calculate on what this sales promotion is going to cost you.
Taking the above example – Giving 1 out of 10 customers a free soap will cost you less, but the sales promotion was worthless. But giving 1 soap + 1 soap free is going to cost you double your product manufacturing costs. So what you do is, the 1st soap that you sell, should have the MRP / Pricing equivalent to the 2nd soap that you are selling. So that you able to carry that cost. Obviously if you want to introduce your product to more and more people, there will be some costs involved.
This is the reason that FMCG companies have strategic business units. The 1st soap will not suffer in profits but the 2nd soap will have more expenses as it is being advertised.
Implications of certainty effect – Certainty effect has major implications while deciding the pricing of a product along with deciding sales promotion strategies. In both these areas, using the certainty effect can result in higher conversions as compared to using uncertain promotional tactics.
Certain real world examples
FMCG companies always for 1 free sample promotions, thereby letting customer buy more
Retail stores always go for sales models (50% off) wherein a customer has discounts when buying
Liked this post? Check out these detailed articles on
Topic of Marketing
Alternatively, check out the Marketing91 Academy, which provides you access to 10+ marketing courses and 100s of Case studies.