The boom and bust cycle is a business cycle that covers alternating periods of growth and decline of an economy. In a boom period, the economy enjoys good growth that ultimately results in plentiful jobs and good returns from the stock market. While in the bust cycle, an economy faces the exact opposite of the boom cycle, which means shrunk economy, fewer jobs, a decrease in stock value, and a financial crisis.
All in all, boom-bust cycles are the repeated processes of economic expansion and contraction. It is an alternating economic cycle of high and low levels of economic activity. It is defined as a critical characteristic of capitalistic economies and is also known as the "Business Cycle."
What is the Boom-and-Bust Cycle?
Definition: A boom and bust cycle is defined as a series of fluctuations capitalist economies go through in which repeated business cycle expansions and contractions occur.
While doing economic analysis, different business leaders and economists talk about this 'business cycle' in which when the economy goes up, boom periods occur and when the economy goes down, bust period occurs with surprising consistency.
This business cycle is associated with the alternating economic period of the growth cycle and then the depression cycle.
Importance of Understanding Boom-Bust Cycle
In the boom period, the economy is subject to positive and product changes that result in more job opportunities, and the market brings high returns to investors.
During the bust period of the cycle, the economy declines and shrinks. Because of this, unemployment rates rise as people lose their jobs, and investors lose money. Boom and Bust cycles can vary in terms of duration and severity.
Results of boom period are
Decreasing unemployment
Falling interest rates
Occurrence of the expansion phase
Increase in economic output
Economy grows
Rising stock and bond prices
Rising wages
Increased demand for housing
More demand and more money
Strong consumer demand
Increased opportunities for both promotion and new employment
Results of the bust period are
Increasing government deficits
High unemployment
Falling stock and bond prices
Flat or declining demand for housing
Rising loan defaults
Too much supply
The rise in business and personal bankruptcies
The rise in property foreclosures
Decrease in economic output
Financial crises
Business reports state that around 29 boom and bust cycles have occurred since 1929; these cycles occur in various economies and times. These cycles are commonly the result of the unplanned, spontaneous, and anarchic nature of capitalism.
The boom cycle promotes economic growth- employment rates are better, leading to a better growth rate. This falls into a bust phase when investors make too many investments at once, causing the value of these investments to decline. Central banks like federal reserve bank make monetary policy as per these business cycles.
Let us now delve into the history of the boom-bust cycle to understand their historical significance-
History of Boom and Bust Cycles Since 1929
The Great Depression of 1929 is usually considered one of the most popular booms and bust cycles. However, in addition to that, there are so many such business cycles that have taken place since then, but there have been others since then.
As per an NBER (National Bureau of Economic Research) report, around 34 boom and bust cycles have occurred since 1854. 15 of these business cycles occurred after the Great Depression of 1929. The average length of the boom period has been around two years and three months, while on the other hand, the average length of the bust cycle has been one year and five months.
You can notice in the below given table that the shortest bust since the Great Depression was six months long from January through July 1980 while the longest bust period was the time of 43 months during the Great Depression.
The longest boom was of 128 months- from July 2009 through February 2020 while the shortest expansion occurred from August 1980 through July 1981.
Let us have a look at all the U.S. Boom and Bust Cycles Since 1929 in the below given table-
| Cycle | Duration | Comments |
| --- | --- | --- |
| Bust | Aug 1929 - Mar 1933 | Stock market crash, higher taxes, Dust Bowl. |
| Boom | Apr 1933 - Apr 1937 | FDR passed New Deal. |
| Bust | May 1937 - Jun 1938 | FDR tried to balance budget. |
| Boom | Jul 1938 - Jan 1945 | World War II mobilization. |
| Bust | Feb 1945 - Oct 1945 | Peacetime demobilization. |
| Boom | Nov 1945 - Oct 1948 | Employment Act. Marshall Plan. |
| Bust | Nov 1948 - Oct 1949 | Postwar adjustment. |
| Boom | Nov 1949 - Jun 1953 | Korean War mobilization. |
| Bust | Jul 1953 - May 1954 | Peacetime demobilization. |
| Boom | Jun 1954 - Jul 1957 | Fed reduced rate to 1.0%. |
| Bust | Aug 1957 - Apr 1958 | Fed raised the rate to 3.0%. |
| Boom | May 1958 - Mar 1960 | Fed lowered the rate to 0.63%. |
| Bust | Apr 1960 - Feb 1961 | Fed raised the rate to 4.0%. |
| Boom | Mar 1961 - Nov 1969 | JFK stimulus spending. Fed lowered the rate to 1.17%. |
| Bust | Dec 1969 - Nov 1970 | Fed raised the rate to 9.19%. |
| Boom | Dec 1970 - Oct 1973 | Fed lowered the rate to 3.5%. |
| Bust | Nov 1973 - Mar 1975 | Nixon added wage-price controls. Ended gold standard. OPEC oil embargo. Stagflation. |
| Boom | Apr 1975 - Dec 1979 | Fed lowered the rate to 4.75%. |
| Bust | Jan 1980 - Jul 1980 | Fed raised the rate to 20% to end inflation. |
| Boom | Aug 1980 - Jun 1981 | Fed lowered rates. |
| Bust | Jul 1981 - Nov 1982 | Resumption of 1980 recession. |
| Boom | Dec 1982 - Jun 1990 | Reagan lowered the tax rate and boosted the defense budget. |
| Bust | Jul 1990 - Mar 1991 | Caused by 1989 Savings and Loan Crisis. |
| Boom | Apr 1991 - Feb 2001 | Ended with a bubble in internet investments. |
| Bust | Mar 2001 - Nov 2001 | 2001 recession caused by the stock market crash, high interest rates. |
| Boom | Dec 2001 - Nov 2007 | Derivatives created the housing bubble |
| Bust | Dec 2007 - Jun 2009 | Subprime mortgage crisis |
| Boom | Jul 2009 - Jan 2020 | ARRA and QE |
| Bust | Feb 2020 - Now | COVID pandemic |
Phases of the Boom and Bust Cycle
The Boom-and-Bust cycle can be categorized into four broad phases. These phases are the timeline of this cycle.
Phase 1: Boom or Expansion
In this phase, the economic growth is positive. An economy can stay in this phase for years if the economic growth remains in a range of 2-3%. Key features of this phase are wage growth, low unemployment, and higher housing prices.
The end of the boom phase can be marked by the overheating of the economy and inflation. The growth rate, hence, grows to 4% or more for two or more consecutive quarters.
Phase 2: End of Boom or Peak
This phase is best defined as the inflection point; in this phase, the economy stops expanding. It marks the end of the boom phase and is also known as the Peak.
Stock prices are often choppy and unstable, and the Demand for housing lowers.
Phase 3: Bust or Contraction
Lasting an average of merely 11 months, in this phase, the economy contracts, the unemployment rates rise to 7% or higher, and investment values decline. It is called a recession if this phase lasts for over three months. A stock market crash most commonly triggers it.
Several businesses announce cutbacks on payrolls in this phase, while some enterprises fail altogether and bankruptcies rise. A bear market often accompanies the bust phase, and housing and payroll suffer greatly.
Phase 4: End of Bust or Trough
The trough is when the economy begins to expand, and the decline period comes to an end. While the economy is no longer growing, it is not contracting either; it's a phase identified as the start of a new boom period, which otherwise could have the economy fall into a stagnant period.
Protecting yourself from the Boom-Bust Cycle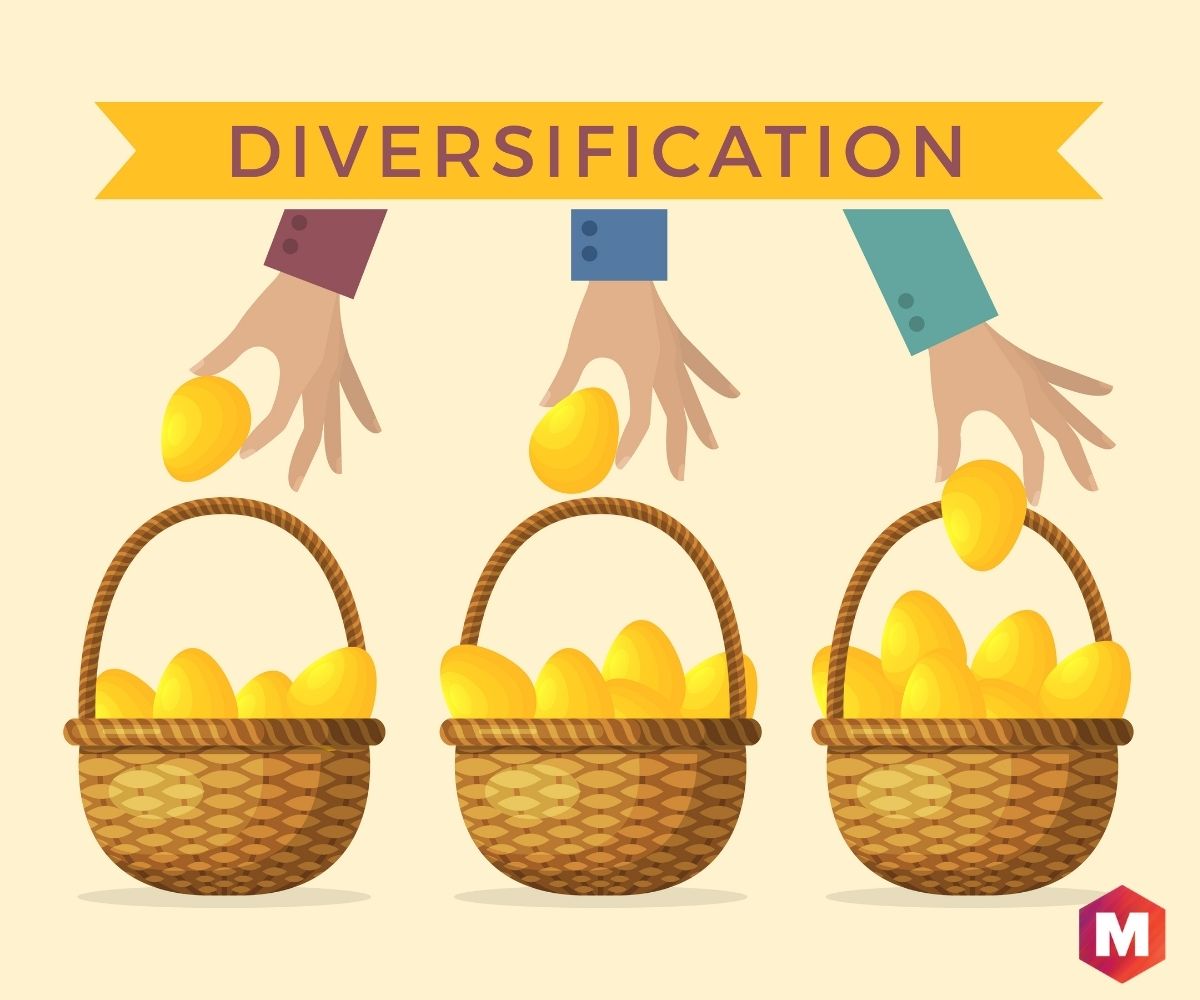 Being prepared for the boom-bust cycle will be useful in protecting you from the repercussion of a new cycle.
No one can exactly know the exact timing of the next cycle, but in case the indicators are suggesting that a new cycle is approaching, you should be prepared financially. If you're taking a long-term approach to invest, the best thing you can do is refuse to let your emotions drive your investment decisions.
Being involved in the process and doing emotional investing generally compels us to buy high and sell low while we all want to do the exact opposite.
You might avoid this emotional trap by changing your perspective like you can sale on stocks when you see the market is low. While guiding about the right way of making investment and being prepared for the next bust periods or boom cycle is, Warren Buffett says-
"Be fearful when others are greedy, and be greedy when others are fearful"
Due to its unpredictable nature, it is best to follow some basic precautions to protect yourself from a Boom-and-Bust process. These precautions are as follows:
1. Diversifying investments
You will miss the rising stock prices if you invest too much in a fixed income during the trough phase. If you invest too heavily during the rise, you may get stuck in a bear market. Your safest bet is to invest wisely.
2. Keeping your job skills current
This will provide you job security during the bust and trough phases.
3. Understanding the cycle phase
You must have an obvious, more profound understanding of the cycle to know when to invest in a way it causes you maximum profit.
5. Keeping debt minimum
It is essential to track your finances and spend wisely.
Predicting a Boom-and-Bust cycle
There is no consistent, static timeline of a boom-and-bust cycle. It is largely spontaneous and unpredictable. However, a few economic indicators help to roughly determine the approach of a cycle.
One major sign of a bust approaching is when economic growth expands over the long-term rate. The healthy growth is 2-3%; if this rate increases, the economy corrects itself, leading to a bust.
Other indicators include high interest rates, a decrease in jobs in the manufacturing sector, lesser building permits, and falling stock market prices.
Similarly, a rise in these factors may suggest that the economy is picking up on a boom cycle again.
Causes of a Boom-and-Bust Cycle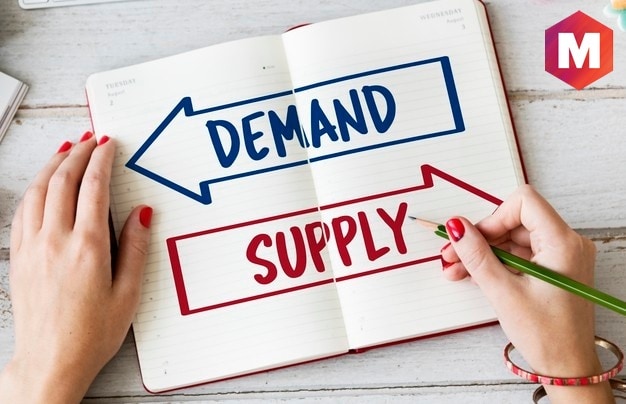 There exist a variety of reasons and theories explaining the occurrence of the business cycle. No one theory is a static explanation for the same; instead, it is a medley of several factors which lead to a business cycle.
1. Supply and Demand
An increasing or decreasing supply and demand can be the cause or the effect of a boom-and-bust cycle. With less Demand, the economy begins to contract.
2. Human Behavior
People's confidence in the future has a significant impact on boom-and-bust cycles. When people are confident about the future, they tend to take more extensive, more frequent risks. Similarly, when people lose confidence in the future, they're less likely to take risks.
3. Financial Capital
More investment opportunities co-exist and arise in a period of economic expansion. With lower lending standards from banks, humans and businesses feel compelled to take advantage of these opportunities. Easy access to capital, hence, more opportunities and income to the banks.
After a while, when investments become risky, banks increase lending requirements and make capital harder to obtain to protect themselves.
Conclusion!
Boom and Bust cycles are simply a significant part of an economy; their occurrence is only natural and inevitable. History is mere proof that while busts won't last forever, neither will booms.
Keeping this in mind, it is only profitable for everyone to remain cautious of busts and avoid pitfalls.
How impactful do you consider the boom and bust cycle for financial markets? Share your opinion with us in the comment section below.