A bailout is when any individual, business, or government lends money or any resources to an otherwise failing company. This is done to give it a boost and save it from downfall. Though not necessarily, a bailout can avoid insolvency.
Bailout helps a company from a potential downfall, which may lead to bankruptcy and default on financial obligations. Governments or businesses may receive bailouts in the form of a loan or purchase of stocks, cash infusions, bonds, etc. In this case, the recused party may have to reimburse the lent support.
What is a Bailout?
Definition: The bailout is defined as an act of giving financial support to a failing business or economy because of a severe financial crisis to saving it from collapse or potential bankruptcy. Bailout refers to injecting money into an organization or a business that is otherwise prone to collapse.
They are generally given to those companies that directly impact the economy as a whole and not just to any single particular sector or industry. They can be lent in the form of loans, stocks, cash, or bonds. Some may require the receiving party to reimburse them too, either with interest or without it.
The reason for giving a bailout is to support any industry that is in turn related to a huge number of people and is on the verge of breakdown indicated by a prolonged financial crisis.
Understanding Bailouts in a Financial System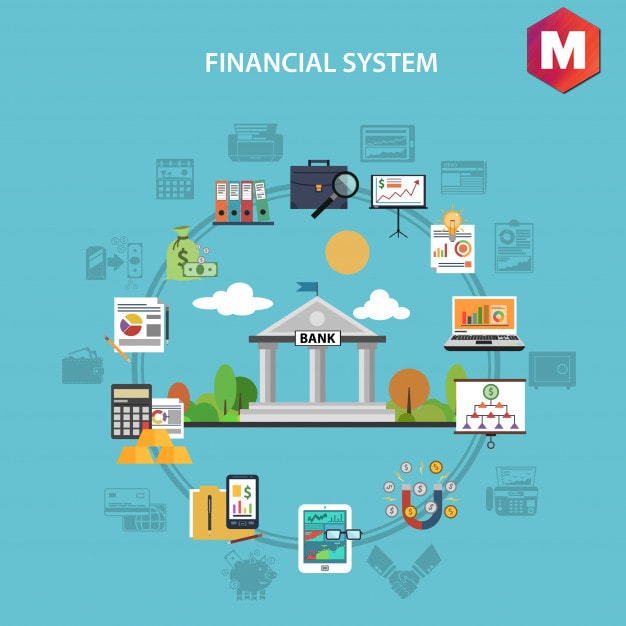 Bailouts are expressly provided only to those companies that may severely impact the economy if they become bankrupt. For example, if a company that employs a significant workforce is in a situation close to bankruptcy, it will be given a bailout.
It is because its collapse will impact the large section of the workforce employed by the organization. Their earnings and living will be highly impacted, and thus, a large section would become unemployed.
The economy cannot sustain the rapid rise in the unemployment levels caused due to this. Often, what follows is other companies that step in to acquire the business. This is called a bailout takeover.
Bailout Examples
There are many instances around the globe where a billion bailout support has been pivotal in safeguarding companies and institutions from collapsing. During the time of 2007-2008 financial crisis, huge amounts of government support in the form of the bailout were used for protecting the financial system.
More than $1 trillion of government support was deployed in this period and "voters were furious" saying that all this money was the taxpayer money.
At this time, US TARP or Troubled Asset Relief Program authorized the treasury department to spend around $700 billion of government support of which $426bn was invested in banks, automakers, American International Group, and other assets.
In the UK, the rescue package for the bank was even larger totaling around £500 billion.
So many controversial bailouts also occurred in many other countries around the world like Germany (the SoFFin rescue fund), Ireland (the "blanket guarantee" of Irish domestic banks issued in September 2008), Switzerland (the rescue of UBS), etc.
Bailout vs Bail-In
A bail-in is the exact opposite of a bailout, as it saves a financial institution from failing by requiring the cancellation of debts owed to creditors or depositors. While in bailout, external parties like governments rescue the failing institutions by using the money of taxpayers for funding.
Hence, bailouts are used to prevent creditors from taking on losses while in bail-ins, it is mandatory for creditors to take losses.
The Policies of a Bailout
There are various bailout policies. The most common method followed for a bailout is lending a direct loan or guaranteeing a private loan to the rescued organization from a third party. These types of direct loans are often provided with the terms and conditions favoring the entity being rescued. Sometimes, the concerned party is also provided with a direct subsidy. Yet another way of providing a bailout is through stock purchases.
The financing party or the government often places some requirements along with the bailout provided. These include restructuring of the organization for its better functioning, changing the management, no dividend payment to be made to shareholders, and sometimes even an upper limit to the salaries being provided to the executives. All these conditions sometimes are for a decided period which may be till the repayments are made.
Features of a Bailout used in a Financial Crisis
The world has seen many bailouts in the century that passed by. Out of these bailouts, some lessons can be learned. Some principles have also been established, and they are consistent over time.
If banks cannot provide loans to individuals, organizations, or businesses due to any reason, the Central bank should intervene to provide loans. This helps solve the liquidity issues.
Insolvent institutions should be left out to fail in an orderly manner. Insolvent institutions are those which have more debts than assets or those which do not have sufficient funds.
The actual condition of financial institutions needs to be supervised and understood through audits or other ways. The losses and leftover assets (and their quality) should be noted as well and reported to the concerned authorities.
Some banks are such that they can survive if they are given life-saving support. They only need recapitalization. The government should provide funds in exchange for assets such as stocks or any other ownership rights so that they get back the money over time.
A government entity that looks explicitly over the program can prove to be helpful. An example is the Resolution Trust Corporation in the U.S.
The lending authority, in most cases, the government should take up any ownership interest such as equity or stock. This would prove to be beneficial later for both the entity as well as the taxpayers.
The payments made through the bailout should be restricted and monitored to ensure that it is used judiciously for strengthening the organization rather than paying off the debts.
Advantages
It is of no doubt that Bailouts are very much advantageous.
The biggest one being that they save a business or an organization in difficult times when they are economically weak and can even collapse.
Also, Bailouts generally are given out to those organizations which have a far-reaching impact. They are so big that their collapse or failure can impact the whole economy of the nation. This implies that bailouts effectively save or prevent an economy from a complete collapse. Generally, in such cases, the government steps in to avoid any insolvency of the organization that is very important for the country's economy to drive smoothly.
Bailouts are the savior for the ones who are employed by these large companies. The working class depends mainly on these large companies for their earnings. If they fail, then this working class would be the worst hit. Thus, bailouts save them from unemployment.
Disadvantages
Well, anything that has pros has its cons as well. So do bailouts. There are quite a few disadvantages of bailouts.
One of the significant disadvantages is that it is a considerable risk. An organization that is failing now can be saved through a bailout once. But, the bailout should be used judiciously and made good use of to restructure the company in a way that it isn't prone to failure anymore. If this isn't done, then the bailout becomes just a short-term solution, and all the efforts and the money goes into the drain.
The money lent by the government as bailouts to large companies is the money of the nation's taxpayers. If the company fails to make good use of the money lent, then it is a massive loss to the nation. The "tax the rich" policy doesn't work, and effectively, the burden of paying back that money falls on the working class of the society.
In short, as already stated, bailouts are given to companies that are "too big to fail". Thus, the amount of bailout required for their survival is also tremendous. If this bailout money isn't used wisely, then it can create more problems than solving the current issue.
Why are Bailouts criticized?
Well, it is easy to understand why bailouts have been a topic of debate and often attract criticism from the masses. Bailouts are essentially pumping in life in a failed company, and that too with the help of the hard-earned money of the taxpayers.
If a company is on the verge of bankruptcy and is about to collapse, it is quite clear that its business model is obsolete and unsustainable. Providing them with a bailout may help them in the short term to survive and pay off all their debts. But, the company must use this money judiciously and improve its business strategy and assets with it.
Most of the companies fail to do this and land up in a similar situation in the future as well. In such a scenario, bailouts serve as temporary support to the economy and nothing more than that.
Wrap Up!
On the concluding note, it is clear that the reason behind a bailout is to support an institution or company that is on the verge of failing or bankruptcy because of a prolonged financial crisis that might affect millions of people nationally or internationally.
What are your thoughts about the importance of a bailout package?
Are you in the favor of such packages or do you find it a wastage of taxpayer money? Share your opinion with us in the comment section below.