If you love marketing, then for sure you will love these Advertising examples that we present in the following article. We have taken some top brands and presented their best advertisements.
Marketing is the backbone of any organization; without proper marketing, no brand can survive in the modern-day market. Advertisements play a significant role in deciding the sales of the company. Moreover, it helps in strengthening the bond between the customer and the company. Let's have a look at the best Examples of advertisements by some of the top brands in the world.
Brands can take inspiration from these examples and pave their marketing strategy in the right way.
Before we present to you the Advertising Examples, let us present you the Types of Advertising
Types of Advertising
1. Print Advertising
Print advertising involves promotional messages printed in physical materials such as newspapers, magazines, brochures, billboards, and flyers. While print advertising's popularity has declined in light of digital platforms, it remains a trusted and effective medium for certain target demographics and markets.
Types of Print advertising
Newspaper and Magazine Ads: These can range from small classified ads to large full-page or multi-page spreads.
Brochures: Comprehensive promotional material often used for direct mail marketing and handouts.
Billboards: Large outdoor advertisements aimed at capturing the attention of passing pedestrians or drivers.
Flyers and Leaflets: Economical print options that can be distributed directly to consumers.
2. Radio Advertising
Radio Advertising is a broadcast advertising method which sends messages over the airwaves. Radio advertising offers broad reach, especially to commuting consumers, and enables advertisers to target specific demographics based on the station's listener profile.
Types of Radio advertising
Commercial Spots: These are dedicated ad times typically ranging from 15 seconds to 1 minute.
Sponsor Mentions: These are acknowledgments of a brand sponsoring a segment or show.
Live Reads: These involve radio personalities endorsing a product or service on-air.
3. Television Advertising
Television advertising involves airing promotional content through TV networks. It offers the advantage of delivering messages through visual storytelling, appealing effectively to emotions and creating brand recognition.
Types of Television Advertising
Commercials: Commonly, this involves 15 to 60-second spots between programming or during commercial breaks.
Infomercials: Lengthy advertisements, often 30 minutes or more, which appear like regular TV shows but promote a product or service.
Sponsored Program: A TV show or segment sponsored by a brand which receives acknowledgment in the show's credits.
4. Online Advertising or Display Advertising
Online advertising is also known as digital advertising or mobile advertising and it delivers promotional content via the internet, targeting users on websites, social media platforms, search engines, and more. With advancements in technology, online advertising enables excellent targeting, personalization, and measurement of ad performance.
Types of Online advertising
Display Ads: Banner or sidebar ads that appear on websites.
Search Engine Marketing (SEM): Paid ads appearing on search engine result pages.
Social Media Advertising: Paid content promoted on various social media platforms.
Native Advertising: Promotional content designed to match the form and function of the platform upon which it appears.
5. Outdoor Advertising
Outdoor advertising, also known as out-of-home (OOH) advertising, is a broad term that refers to any advertising done outside the home. This can include anything from billboards on highways to posters in bus shelters or sports stadium advertising. Outdoor advertising is inherently public, designed to catch people's attention as they go about their daily routines. It's particularly effective for raising brand awareness and reaching a broad segment of the population.
Types of Outdoor advertising
Billboards: Large format advertising found along highways or busy city streets.
Transit: Ads on buses, subways, at bus stops or train stations.
Street Furniture: Advertisements on bus shelters, benches, or newsracks.
Point of Sale Displays: Promotional displays at the place where a transaction occurs, typically in a retail setting.
Guerrilla Advertising: Creative, unconventional, and typically low-cost outdoor promotion strategies.
15 Most Popular Advertising Examples of all time
In this article, we discuss the 15 most popular advertising exampes of various brands from different industries. The brands that we cover include
Coke
Nike
Always
Colgate
Adidas
Google
McDonalds
Volkswagen
Airbnb
Nivea
Heinz Ketchup
Anheuser-Busch
Absolut Vodka
Apple
Old Spice
So, let us get started-
1. COCA COLA – Share a Coke Campaign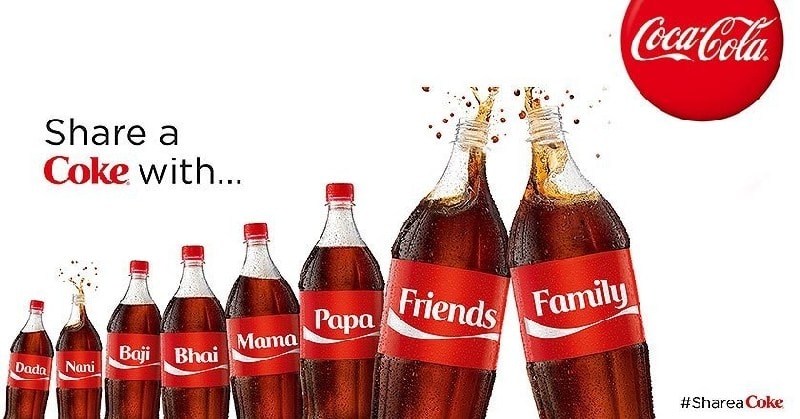 There's no doubt that whenever we think of the best advertisements, Coke's advertisement hits our mind first.
'Share a Coke' campaign from Coca Cola that started in 2011 went viral and Coke gained a large fan base due to this particular campaign. Here the customers were allowed to print the desired name on their coke bottle.
This is a perfect example of audience engagement. Coke let the customers feel that Coke cares for them. This was among the best attention-grabbing campaigns by any brand to date.
The result of the campaign was terrific – Fans became regular buyers, and Coke was able to establish themselves in their customers' hearts.
2. Nike – Just Do It Ads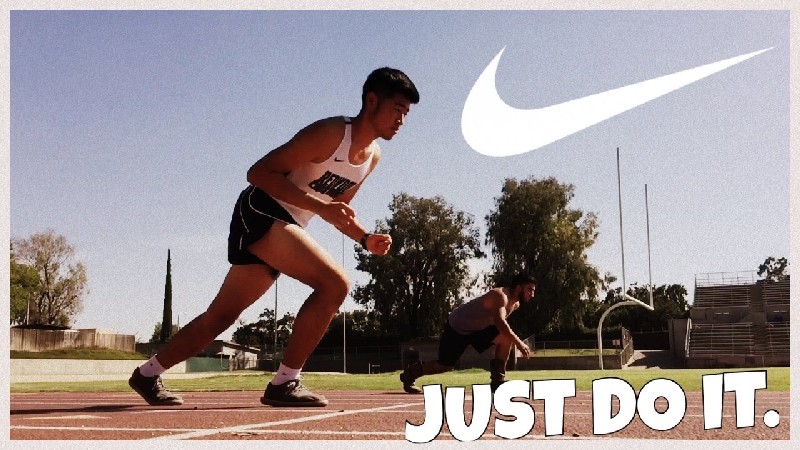 You heard the word Nike, what strikes your mind at first?
Just Do It, isn't it?
Nike launched this campaign in the 1980s, and its sales increased by more than $8 billion within 10 years. This campaign was to fill the customers with motivation to exercise. Nike did it emotionally, and it was a hit.
What Nike wanted to convey with the campaign was simple – If you don't want to exercise- Just Do It. If you don't want to wake up early in the morning- Just Do It.
The best thing that a brand can do is solve the people's problems; Nike was right onto that. Today Nike is recognized as one of the best sports item manufacturers in the market.
3. Always – #LikeaGirl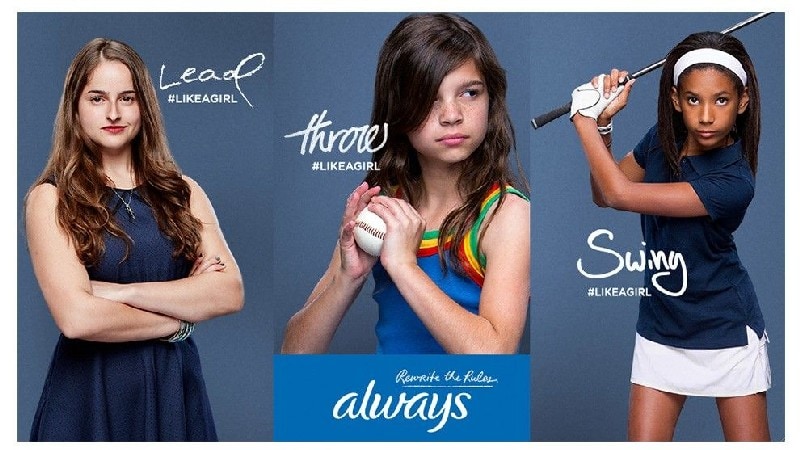 The #LikeaGirl campaign from Always was live in 2015, and it was a hit.
The company targets the myth of the gender gap in our society and raising awareness through this campaign. In this advertisement, the brand has explained how girls are as fit as boys to play any sport.
The stigma behind girls playing any sport was targeted well through this campaign.
Just like Nike, Always also worked on the problem; there is a problem in society, and the company targeted that. The campaign not only improved the sales of the company but also developed its image among its audience.
4. McDonald's – Night-Time Service Advertisement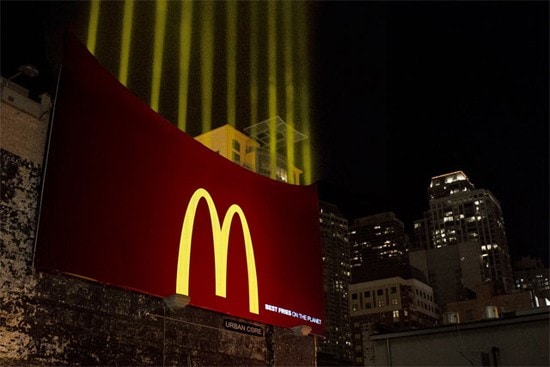 When you think of the best creative advertisement examples, you can't miss McDonald's advertisement.
Two lamps are well placed above the bill-board where they shine down to create the company's logo portraying that they are open at night as well. Isn't that creative? Indeed, it is.
McDonald's open in night advertisement was a perfect example of doing the right thing at the right time. Their message was displayed in the night-time. McDonald's set an example of doing something out of the box.
5. Colgate – Torture Test Approach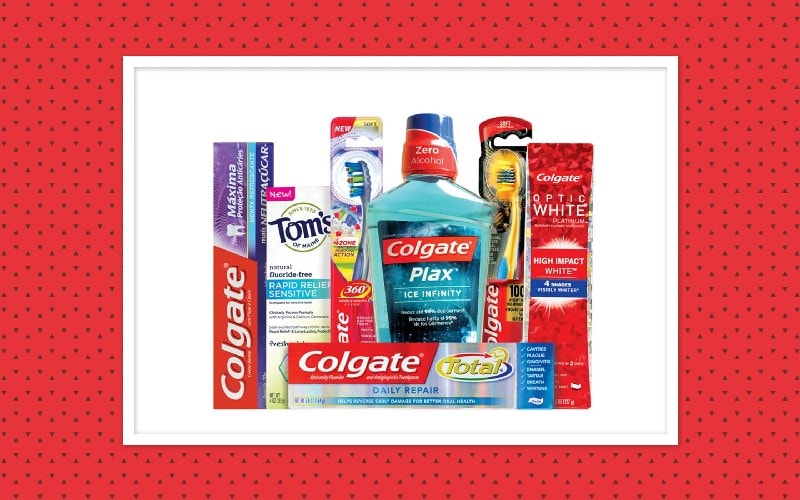 Colgate, in its advertisements, shows how strong your teeth should be and how Colgate is going to do that for you.
In its advertisements, it shows what things harm your teeth and how can you prevent them. Colgate created awareness and educating ads to connect with its customers in a better manner.
You can get peoples' attention in multiple ways; one of them is educating them and telling them how you can help.
Colgate comes up with innovative and exciting advertisements through which it aware of people about dental issues.
6. Adidas – Behind the Scenes Advertisement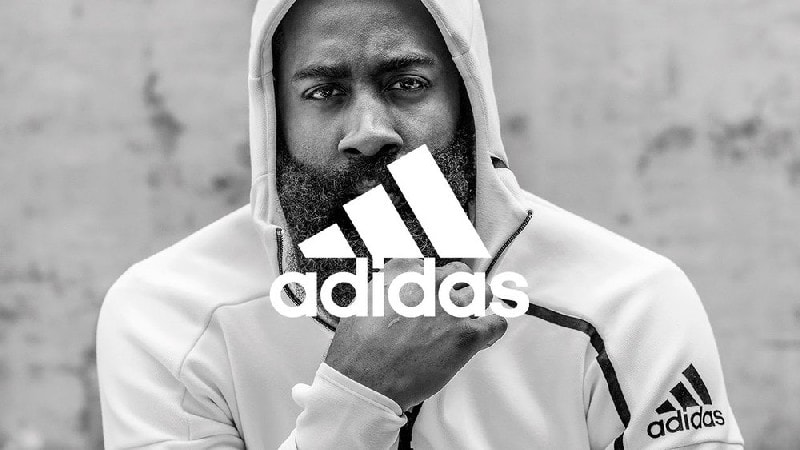 One of the best shoe manufacturing companies in the world is always creative with its advertisements.
Whether it is introducing its personalized shopping app or showcasing behind the scenes of the manufacturing process; Adidas knows well how to gain the trust of its audience.
Once Adidas showcased how robots are used in manufacturing the shoes which were extremely useful as it revealed some behind the scenes of the manufacturing process.
This helped in assuring users that the brand is trying its best to minimize any human error.
7. Google – Year in Search Campaign
Google started its year in the Search campaign in 2017, which was about the most searched keywords on Google in 12 months. Isn't it interesting?
It's a brilliant idea to establish engagement with the audience. It not only revealed how creative they are but also showed how much they care about what their audience care.
Google knows that making its audience feel special is one of the best ways to engage them and Google did the right thing. Moreover, it also establishes a better bond with its customers through this campaign.
8. Volkswagen – Think Small Campaign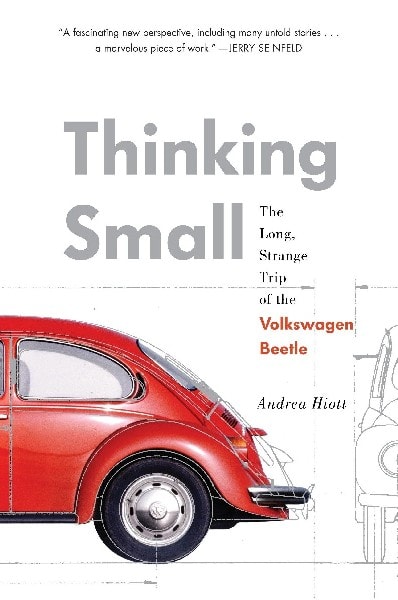 Think small campaign of Volkswagen started in 1960 and that was a complete hit.
People in America are more intended for buying bigger cars. Volkswagen came with this campaign to aware them of the essence of smaller cars. Yes, it completely changed how the car lovers in America were thinking.
Volkswagen became one of the best manufacturers of small cars in the world. Moreover, it established itself in the heart of its audience through this advertisement campaign.
9. Airbnb – Live There Campaign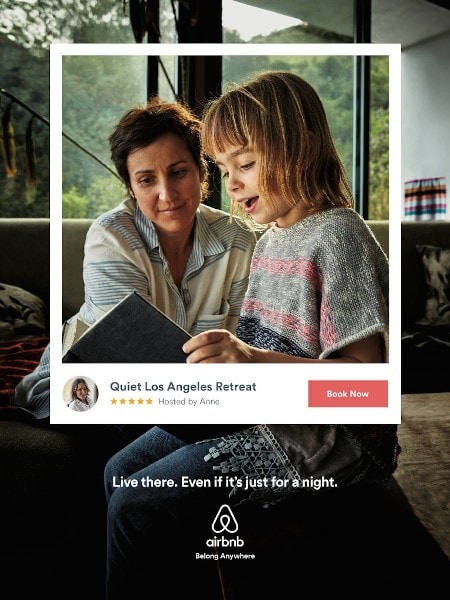 The advertising pieces of Airbnb are superb because they are excellent in pulling in your heartstrings through their visual ads that are the epitome of channelizing better feels in your hear.
The advertisements that they run are actually integral pieces of a more significant advertising strategy that their clients to not only visit your fantasy destinations, yet live there as well.
They used the components from the booking site for making a Polaroid-like frame which was for sure quite useful in translating the core of the Airbnb brand value proposition.
10. Nivea – Night Time Products Campaign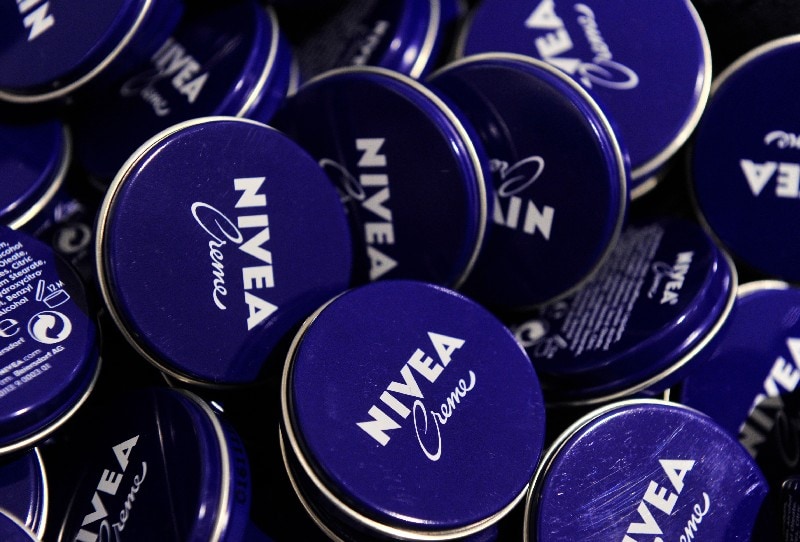 With this one, you will delve into a top-notch example of advertising an item for their night time usability.
Also, they adeptly do this without using any words, and just via their brand name that shows up on the cover of their item.
This is an incredible case of inventive advertising. It utilizes an excellent photography setup in which the product lid is adeptly used to show a crescent design depicting the night usability of the product underneath.
It also uses the brand-specific blue background upon which the white skin cream sparkles out like the crescent moon translating the night purpose of the cream.
11. Heinz Ketchup – No one develops Ketchup like Heinz Campaign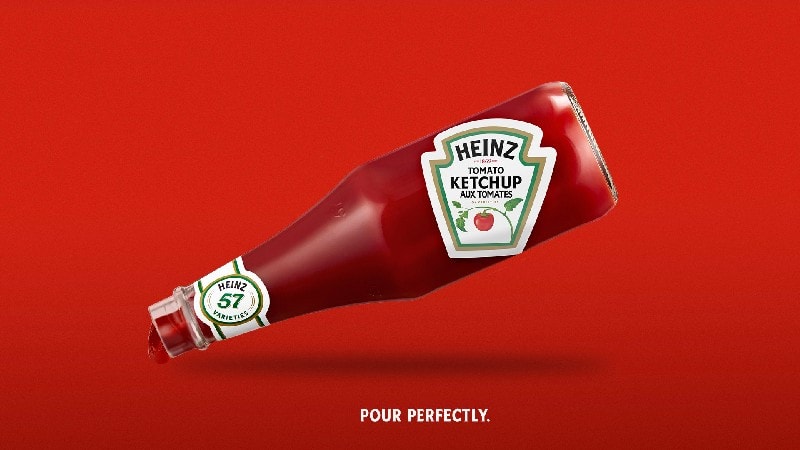 For promoting their tomato ketchup loaded with tomatoes, this Heinz Ketchup advertising example is one of the most inventive approaches that serve the purpose appealingly and effectively.
They make the recognizable shape of a Heinz ketchup bottom by using different slices of tomato.
By incorporating this style, they are letting us all understand that their product uses pure tomato that is natural and ripe.
It is understood as a smart, convincing brand-conscious case of innovative advertising example that is consequently great in developing the longings to buy the ketchup in the users, and also in satiating their creative zeal.
12. Anheuser-Busch: Whassup (1999) Campaign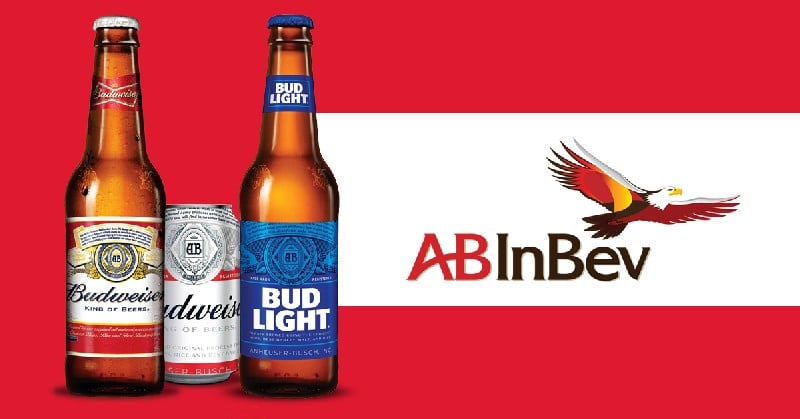 When it comes to an advertising example that influenced the day to day interactions of its audiences, then Anheuser-Busch Advertising Example will be the top-rated one.
It changed the manner people converse with each other, and because of this campaign, the term, "Whassup' is so common nowadays. Different commercials that initially showed up in late 1999 comprised a gathering of friends talking with each other on a group call while drinking their beer and "watching the game" on their television sets.
The ad started with someone asking "What are you, doin'?" – And then some else responded "Watching the game, havin' Bud" (a Budweiser. As more companions get connected on the call, the humorousness follows: "WHASSUP!?" is shouted to and fro, turning into an exemplary catchphrase and a symbol of beer drinking society.
The ad ran continually on sports networks throughout the following few years, and hence popularized the term 'Whassup'.
13. Absolut Vodka – The Absolut Bottle Campaign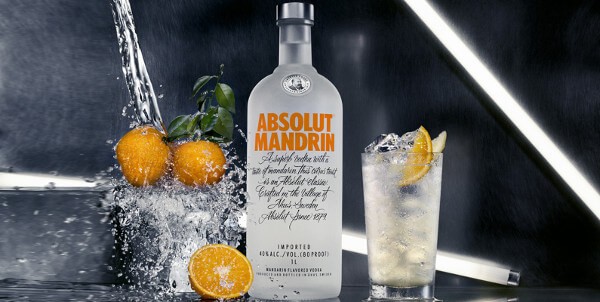 Though Absolute Vodka bottles do not have any particular shape, still the ad campaign that the company ran made its bottle to be one of the most recognizable ones.
The campaign came up with a campaign that included print advertisements indicating bottles "in the wild". It was quite an effective advertisement to the point that they didn't quit running it for the next 25 years.
The Absolut bottle ad campaign is the most extended continuous running advertisement.
It contains more than 1,500 separate advertisements.
At the point when thus Absolut Bottle campaign was started company had a measly 2.5% of the vodka market, but when the ad campaign ended in the late 2000s, the company was bringing in 4.5 million cases for every year which was the half of all imported vodka in the U.S market.
14. Apple – Get a Mac Campaign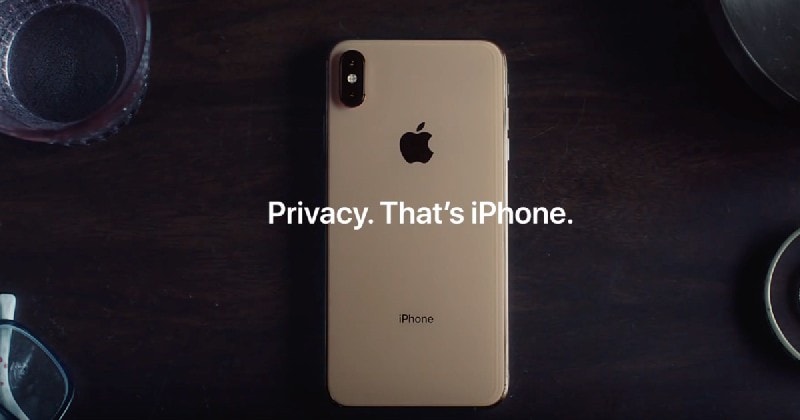 When it comes it Apple advertising, many ads are standout in their appeal and conversions, yet Get Mac Campaign is considered the most powerful one.
In these video ads, a series of engaging and compelling campaigns discussing the Mac versus PC debate were used, and they became one of the best ad campaigns ever for the brand Apple.
With this advertising campaign, Apple experienced a 42% share growth in its first year. These advertisements disclose to the audiences of Mac all that they want to know about the item interestingly.
The most exciting feature about this advertising example is the lesson that- because your item does some astounding things doesn't mean you should strike on the head by emphasizing repeatedly. Instead, you should tell the advantages of your item in a relatable way, so shoppers can see themselves utilizing the same.
15. Old Spice – The Man, Your Man, Could Smell Like (2010)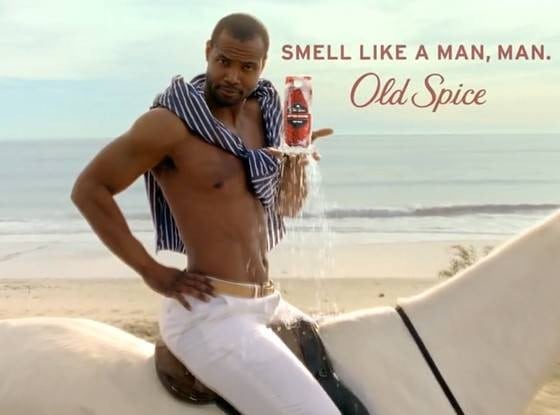 And here comes the last one in our list of most popular advertising examples.
The absolute initial segment of Old Spice's "The Man, Your Man Could Smell Like" campaign which was made by Wieden + Kennedy and propelled in February 2010 is the one that deserves to be part of this list. It turned into a viral achievement overnight. That video has 51+ million views.
Even, when in June 2010, Old Spice came up with a subsequent advertisement with the same actor Isaiah Mustafa; he immediately became "Old Spice Guy".
This was the nick-name Wieden + Kennedy benefited from with an intelligent video advertising example in which Mustafa reacted to fans' comments on social media platforms such as Facebook and Twitter by using short and customized recordings.
Within two days, Old Spice had produced 186 customized, scripted, and fascinating video reactions, including Mustafa reacting to fans on the web. As per Inc, these video recordings played a pivotal role in gaining around 11 million views, and hence, the company got more than 58,000 new Twitter followers and 29,000 Facebook fans.
So these were some of the best advertisement examples from top brands in the world.
One of the best lessons that these examples give is to engage with your audience more and more. Better is your relationship with the audience; higher are the conversion chances. However, we also saw that creating awareness campaigns can be super useful in establishing a brand's identity in the market.
The sole purpose of every brand remains the same – solve the problem of people. Brands should always try to make things easier for their customers with their products. Targeting social issues to get attention is also useful when your brand's identity is lost.
If you discover your ad campaign picked up the pace with your target audiences, you should do all that you can to keep them drew in a while keeping your messaging consistent with your specific branding.
Do you also have some other advertising examples that you want to add to this list?
Which one is your favourite advertising example? Tell us in the comment section below.
Liked this post? Check out the complete series on Advertising