Absorption costing is defined as a process of cost accounting that is used for valuing inventory. The cost of finished goods as per the absorption method includes the cost of
Fixed manufacturing overhead
Variable manufacturing overhead
Direct labor
Direct materials
This is a method that enables a company to gather and collect all the manufacturing costs and assigning them to the product so that they are included in the final cost price of the product. Absorption costing is a necessity for a company as it is needed for income tax reporting and financial reporting.
Meaning of Absorption Costing
Absorption costing is a tool that helps to determine the end-to-end cost of producing a service or a product. It offers an accurate view of the costs that occur to produce an inventory. It includes variable and fixed costs that are needed for manufacturing a product.
Direct costs like material costs and indirect costs, like overhead costs, are also included in inventory pricing. The components of absorption costing are
#1. Direct costs
These expenses are directly related to the manufacturing process of a product and include raw material costs, wages of staff, and overhead expenses.
#2. Fixed costs
These are overhead expenses that remain the same regardless of the fact how much more or less an organization is selling, for y7instance lease of the building and salaries.
#3. Variable overhead costs
These are the indirect expenses that occur while operating an entity that can fluctuate because of manufacturing activities; for example, the extra staff is hired to increase the output as there is an increase in demand.
Types of Absorption Costing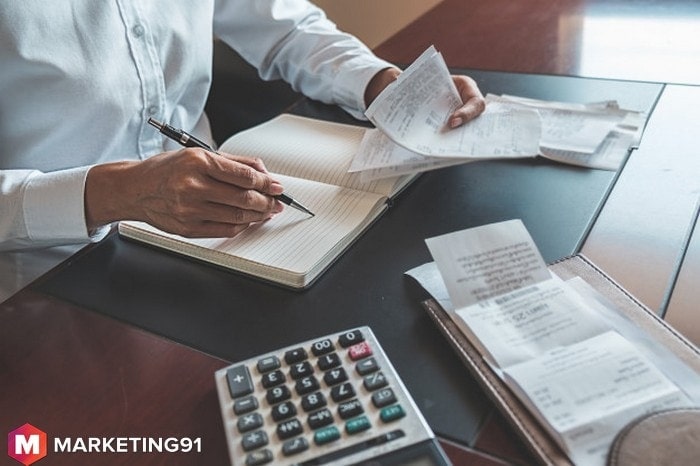 There are three main types
#1. Job order costing
The cost calculation is allocated to the product or services in LOTS and batches.
#2. Activity-based costing
The cost calculation is allocated to finished goods from cost items. It is important for small entities that do not have financial reserves and cannot bear the loss.
#3. Process costing
The cost calculation is assigned to a product due to the lack of LOTS or batches.
Characteristics of Absorption Costing
The characteristics of absorption costing are explained in simple terms as follows-
#1. Direct and indirect costs –
Absorption costing is popularly known as full cost method as it takes into consideration all the costs that are associated with a product or a service. It includes both direct and indirect costs, although the direct costs vary with production level, whereas the indirect cost does not change.
#2. Direct costs are allocated –
One of the main characteristics of absorption costing is that the direct costs are allocated directly to the product
#3. Indirect costs are absorbed –
The costs that are incurred are added as overhead costs, and then the overhead is charged go the products with the help of absorption rate. This is done because you cannot trace and allocate the indirect cost to a product; hence, ultimately it is absorbed.
#4. Absorption rate –
Overhead or indirect costs are absorbed in absorption costing with the help of a fair absorption rate that is based on unit produced, labor hours, and machine hours.
#5. Administration expenses are not absorbed –
The administrative cost is shown in the financial statement as operating expenditure. In absorption costing, you can add production expenses, and as administration expenses are not a part of the production, it is dealt with separately.
Advantages of Absorption Costing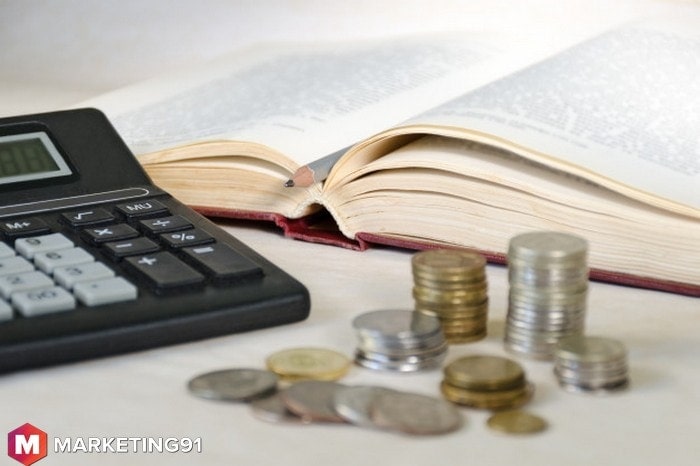 The numerous advantages of absorption costing are described as follows-
The absorption costing method complies with GAAP and is recognized by ASB in India, ASG in the United Kingdom and FASB in the United States of America for preparing external reports.
It is in tandem with matching accounting concepts that makes it necessary to match costs with revenues for a specific accounting period.
It is now easy to calculate net and gross profits separately in the income statement
The technique recognizes fixed costs, and thus the pricing ensures all the costs are covered
Absorption costing helps a firm to calculate and showcase the actual profit calculation even during seasonal sales and production
The allocation of fixed factory overheads to cost centers makes management aware of the cost
It is a recognized and accepted accounting tool for stock valuation and preparing external reports
You do not need to separate the costs into variable and fixed if you have adopted the absorption costing method
The absorption method shows efficient as well as inefficient utilization of resources by indicating over-absorption or under-absorption of factory overheads.
The stock is not undervalued if you use absorption costing process
This accounting tool is used in preparing the valuation of inventory
The managers are more aware and responsible because of this process
Disadvantages of Absorption Costing
Absorption costing has several disadvantages, and some of them have been described below-
Treats fixed manufacturing overheads as product cost, and this ultimately increases the output costs. Hence it becomes a bit difficult to make useful decisions with its help
It is not a tool for planning functions as it cannot control the cost. The manager should not be accountable for a cost that is not in his power.
The cost volume profit relationship is not taken into account as the manager has put his onus on the total cost
It is a matter of debate between accountants that fixed costs are period costs. They do not have any future advantages and hence should not be added to the cost of inventory and product
The mangers can show inflated profit and not the real one as he can easily increase the operating income of a particular period by boosting the production even if there is no actual demand for that product.
There is no distinction between variable and fixed costs in absorption costing. An organization cannot prepare a flexible budget without taking into account this distinction