Everyone is after money and want to increase their bank balance. Multiple companies are running every second of twenty-four hours at the national and international level in order to gain profit and success. Almost every company and industry tend to increase their income via satisfying their customer's need, they are always in a mood of capturing more and more audience for their recognition and progressive victory.
Many companies work on the golden principle of abnormal profit. But before we discuss any further let us share some basic information regarding abnormal profit, its examples and why it is so important in business?
What is Abnormal profit?
We call our favorite ones with different names and yeah! Abnormal profit being favorite of businessperson's is also known as supernormal profit or excess profit. This term defines about the net income or profit gain over a product. Literal meaning can easily be achieved in simple words but as per its definition in simple words is
Anything (profit) exceeding the normal profit
Profit calculation is simple, you just subtract the total cost from the total revenue. When we talk about total cost, we have to consider both, the fixed as well as the variable cost.
From the definition of supernormal profit we derive a term normal profit and here comes a question what exactly normal profit is? In simple terms, it is the least profit level that is mandatory for a company to generate in order to cover the cost and run the routine operations, pay salaries, and meet the expenses.
Perfect competition and abnormal profit
According to the perfect competition theory, the abnormal profit can only be materialized in the short term. With the passage of time, say a year or more, the profit will settle back to normal. As per description, in the case of an instant increase in demand will surely trigger the prices to climb up, resulting in a temporary profit boost.
Because they have the perfect information and the freedom of entry and exit on the contrary, in monopoly, first of all, there is no perfect information later they don't have freedom of entry and exit.
Examples of abnormal profit
 There are multiple companies who are earning the supernormal profit. With the examples of some of the companies are given below;
1. Apple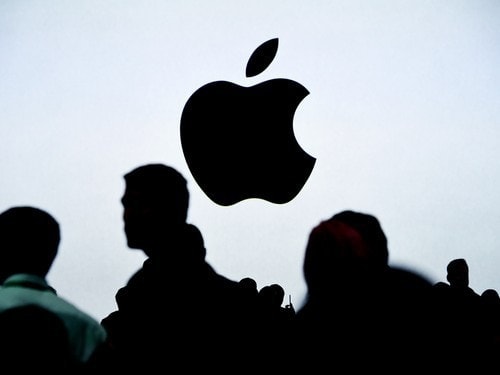 Back in 2015, Apple managed to become the leading profit generating company on the globe. With the profit of $53.4 billion and bank deposits of $216 billion. With the increase in price, the fame of brand remained same and people still fall pray for its overpriced products determine the success of the company.
2.Berkshire Hathaway
This company also made a name in the list of abnormal profit gaining companies and made the profits of $24.1 billion.
3. JP Morgan Chase & Co.
 In 2015, JP Morgan Chase made profits of $24.4 billion.
4. Shell
Generating $27 billion in profit, Shell had been successful to remain the top profit generator. It can be clearly seen that it's just an abnormal profit as the fluctuating demand and rise in the price of oil and diesel.
5. Tesco
It's hard for newly emerging companies to gain the abnormal profit. With a magnanimous £3.54 billion profit, Tesco had stunned the business world back in the year 2011.
Importance of abnormal profit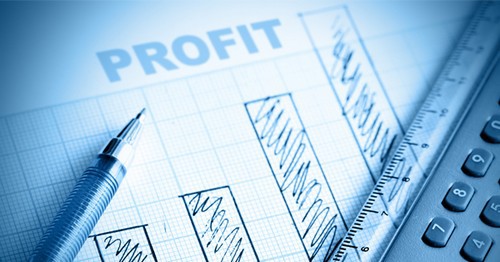 Abnormal profit can be beneficial for the new entry in marketing as they help to earn the profit in a short term.
1) Profit made in addition to normal profit is considered as supernormal profit and only a few companies can make it in short and long run. Firms that make abnormal profits in any market are giving cues that the market is viable and that there is an opportunity for making money and growing the company. The rate at which supernormal profit is made depends on the perfect information and barrier to the entry or exit to the market.
2) Monopoly and abnormal profit also have a deep link because monopoly exists when one firm dominates a market. The demand curve is downward sloping and the monopoly firm is the price taker. And they have the ability to create both natural and artificial monopolies. But the best point of the fact is that they work while keeping in mind the demand of the public interest and charge the lowest price yet allowing the company to gain profit out of it.
3) When there is perfect competition, multiple companies are working with the same aim and competing one another as they provide the same product. Here come the strategies for covering the more number of buyer, seller, and They have to meet the struggle of limited resources, even many companies have to fight by choosing possible lowest price with more benefits and low transport supply amount.
4) But in monopolies, either on small or large scale firms have an independent product with no competition this can help in gaining the supernormal profit even in usually more than normal short run because they have to set the price as goods or product as a whole is peculiar from other products being available in the market.
5) Only one thing that is in common among both perfect competition and monopolies is maximized profits with the same purpose attributed in two different marketing system. For a perfect competitor, the price will always be equal to the marginal revenue, while in case of monopoly the price will always be greater than the marginal cost. When a monopolist is making a normal profit, it doesn't necessarily mean that it has to be at the lowest point of the average cost curve.
6) But still out of both models, perfect competition is considered as an ideal model. Perfect competition is ideal because Marginal Revenue equals Marginal Cost, no abnormal profits, just normal profits but could deter future developments while monopolies will always have the price of their products higher than the marginal cost because when Marginal cost equals Marginal revenue profit is maximized. But when demand increase and price of a product rise perfect competition can earn profit out of it but fate determines that truly perfect competition doesn't exist in the market.