The only way to know that a customer is dissatisfied with your service is when the customer contacts the company about their dissatisfaction, or when the company contacts the customer through service executives. However, many a times if the customer service is not up to mark, the customer will not complaint at all, but will instead shift over to a different brand.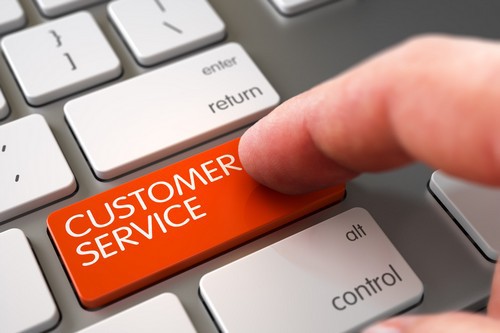 How do you trace such customers? And what is the loss to your business when customers are choosing other brands without telling you the shortfalls in your brand?
In such cases, you can hardly do anything. The best bet you have in your hands is to establish procedures which ensure that your customer service mechanism is in place. Establishing such a mechanism of customer service helps you in two ways
The customer service becomes proactive due to these steps taken
The customer gets a chance to give feedback to the company when he is unhappy with the company.
So what are the five basic steps to establish to give better customer service?
1) Be available 24 x 7
Depending on the budget you have, you can set up a 24 x 7 helpline or even outsource the job to another company at a lower cost. This will help you to be reachable to the customer at any time. If this is not possible, at least allow phone calls in working hours and have an answering machine take messages, or a website and email service where you are promptly answering the customer. This two way communication will in itself drive better customer service and hence satisfaction.
2) Have minimum response time 
Just take an example of any problem you have faced in the past with working instruments. Today's customers are impatient and they want a resolution as early as possible. Research shows that the faster the service or response from the company, the longer the customer will stick to that one brand. So you need to reduce your response time as much as possible. The above idea of outsourcing your company's support system or having an in house support system yourself will also help you in giving excellent customer service.
3) Train your employees who are in direct customer contact 
If you take a bank for example, the customer may be in contact with multiple people in different departments. He will be in contact with the teller, with the securities department if he is investing, with the loan department if he is taking a loan. An improper service in any department might lose the customer for your company. So you need to train all the people who get in touch with the customer. These people need to be empathetic towards the customer so as to give better customer service. These employees need to be trained about the life time value of a customer.
4) Accept your mistakes 
Many a times, because of a growing organization or a hectic schedule, companies may establish their feedback or complaint mechanism. But they fail to take action on it because half of the customers complaints are discarded and taken as "What can we do about it" or "This is the best we can offer". Addressing such complaints are important because they will help your organization grow and will also teach you a thing or two on where you need to improve. Collecting feedback and establishing customer service measures is one thing. But the feedback received through these mechanisms needs to be acted upon to give even better customer service in the long run and to make your company into a top brand.
5) Show that you care 
If some amount of money is going out of your pocket, to satisfy and care for your customers, then spend that money. But ensure that the customer is happy with your brand. You might have to contact customers who have not been in touch with you. Alternatively, customers who are repeatedly buying, need to be contacted too so that you can receive their feedback as well. While doing all this, you are showing that you care about the customer. This in itself sends a strong message about your customer service commitment to the end customers.
Overall, there may be many more steps which you can modify and implement in your organization so as to ensure that you reach the end customer, give good service and come back with a positive feedback. Either ways, you have to act on positive as well as negative feedbacks to give excellent customer service.
Liked this post? Check out the complete series on Customer Management