There will be very few people who are unaware of Superman, Batman, Spiderman or other such super heroes, especially after the massive and hit movies these heroes have delivered in the past decade. X men, Thor, Hulk are some other names which are from within the Marvel and DC universe.
The above are just some names of super heroes. If we start taking names, this whole page will be filled up with them. Flash, Aqua man, Green lantern, so on and so forth. Each super hero brings a heroic feeling in our hearts and hence they define their own fan following and their own culture. 
But what are the branding lessons we can learn from these super heroes? What is it that sets them apart from each other and from everyone else? As per our analysis, there are 5 branding lessons that differentiate these Super heroes from each other as well as from us mere mortals.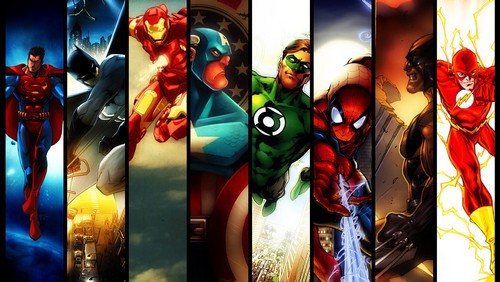 1) Heritage
Each super hero has his own story, a story of the hardships he or she had to go to become a super hero. Batman has his parents who were murdered and have left a hole in his life. Super man was from another planet altogether, is known to have super powers on earth, dons a human disguise at all time to cover his heritage.
If you notice, this heritage and this background story is the thing that people love the most. You need to have a story to be marketed. This is what most brands have learned over the years. Why do you think Bill gates and Steve jobs are such famous names in the marketing world? Not only were they innovators, but they had a fantastic heritage behind them. They were common men, who knew each other, started very early as entrepreneurs, and both of them rated at the top of the business world as on date. Isn't that the heritage you want for your company? A strong branding lesson that comics can teach you is the importance of having a heritage.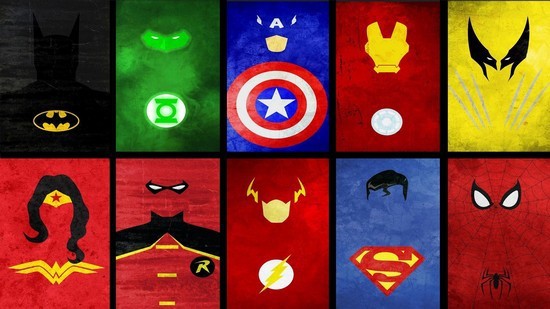 2) Brand attributes and Logo 
It is enough to see a bat on the clouds to know that Batman is coming. It is enough to see a red colored bolt to know that the Flash has gone by. It is enough to see webs around to know Spidey was here. Don't these super heroes have awesome logos? But how did these logos become so famous? It was because they were connected with an action or a motive.
Spiderman can throw webs, hence his logo is like a web. Flash runs fast, hence the red arrow. Superman has one of the most famous logos, a S in between a shield, which stands for "hope" in kyptonian language . The logos mean something. They have a lot of emotions behind them. These emotions come from the heritage of the brand. But along with the heritage, it is important to use the right brand logos, and brand attributes so that ultimately the idea becomes a force to reckon with.
Like Batman said in the Dark Knight "I need to be a symbol, something which is incorruptible and everlasting, something elemental and terrifying". The complete plan of Batman was to become a symbol everyone was afraid of. That's the power of symbols and logos!!
3) Connect with your audience 
You cannot be a super hero if you cannot make a connect with your readers. Remember, that not all heroes are as positive as Superman, Batman or Spiderman. There's also Wolverine, Punisher, Hulk, Blade, and several others who are known for their negative aspects as well as for their positive. How do these guys connect to their audience? It is because even these guys have a heritage and the right brand attributes.
But the difference is that these negative heroes also become super heroes because they are fighting for the right things. They have to be aggressive because their enemies are equally terrifying and aggressive. Blade has these massive vampire armies as enemies. Wolverine has mutant enemies and the Punisher is known to go against anyone who has committed a crime. Their methods may be wrong, but their values are right. And hence the brand connect with the audience.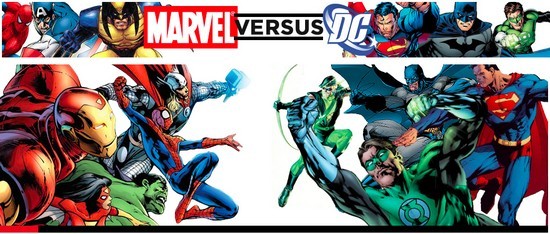 4) Build a strong strategy 
Do you know that Marvel and DC have their own universes, multiple super heroes and multiple villains who fight each other in massive battles side by side? To build such awesome stories, both DC and Marvel have strategised by having their own universes. And in this universe, the stories are happening parallelly to each other. So you have at least a 100 stories of multiple super heroes, all working parallelly with each other.  (Many people have jokingly questioned how so many super villains are existing in the Marvel or DC universe)
How much strategy does such an implementation require? How do you plan these multiple stories interacting with each other? But if it's implemented, just imagine how crazy it makes your audience to think of the massive feat that you pulled off successfully. Marvel and DC are doing it again but this time the medium is movies!! Imagine the amount of investment they have to do but at the same time, if they are able to build the universe in the same manner as their comics, then the amount of revenue they will generate.
Massive planning, and more importantly, massive implementation, happens when you strategize in a massive manner. You have to work from the outside in. You have to think, how large can i go? And when you have the answer, you have to plan what is needed to reach these large goals, and then you have to ensure that the goals are met. That is why Stan lee is such a great legend.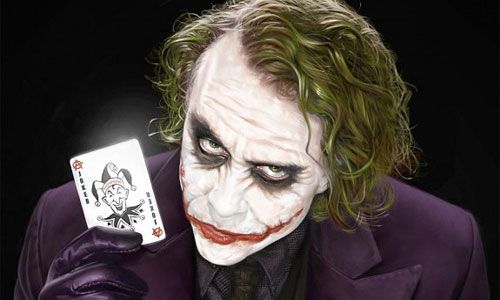 5) Being creative 
If it wasn't for the art of comic writers to think creatively, then most comic books would have ended after publishing 20 editions or so. However, creativity is a required trait to continue a brand further and further. These comic books are known to revive heroes, ensure that villains are kept alive by the heroes, and to bring in twists and plots over and over again so that the story is kept alive. The lesson here is, how can you creatively build value time and time again so that customer stays back with your brand?
Customers are known for their brand attritions and for brand fatigue wherein they get bored with the brand if it does not do something new and creative. What happened with Kodak and Nokia is proof that if you don't keep trying new things, one day you will be wiped off swiftly from your industry. So as a marketer, you need to be creative and you need to understand whether the market is enthusiastic or bored from your efforts. Ultimately, the customer should just as enthusiastic while buying your brand, as he would be while buying the latest Batman or Superman comic book.
Customers generally take wise decisions. They are not like children, that can be swayed with amateur comic books. If you want to tell a story to your customer, then ensure that it is a great story, something with a legacy, a lot of panache, and something which keeps him glued to your next move. Learn this from comic books, and you have got a solid brand in your hands.