Market segmentation involves dividing the target market into smaller groups based on shared characteristics such as age, income, personality traits, behavior, interests, needs, or location. For example, a business could divide its target market based on age and make use of distinct messaging for Baby Boomers and Millennials. Such an approach enables businesses to customize their messages for each group.
Understanding the demographics of your target market will assist you in tailoring your product, sales, and marketing strategies. You can employ this knowledge to develop product offers specific to different categories, for example, gender-based (male/female) or income-based (high/low). You can use these segments to enhance your products, marketing, advertising, and sales strategies.
What Is Market Segmentation?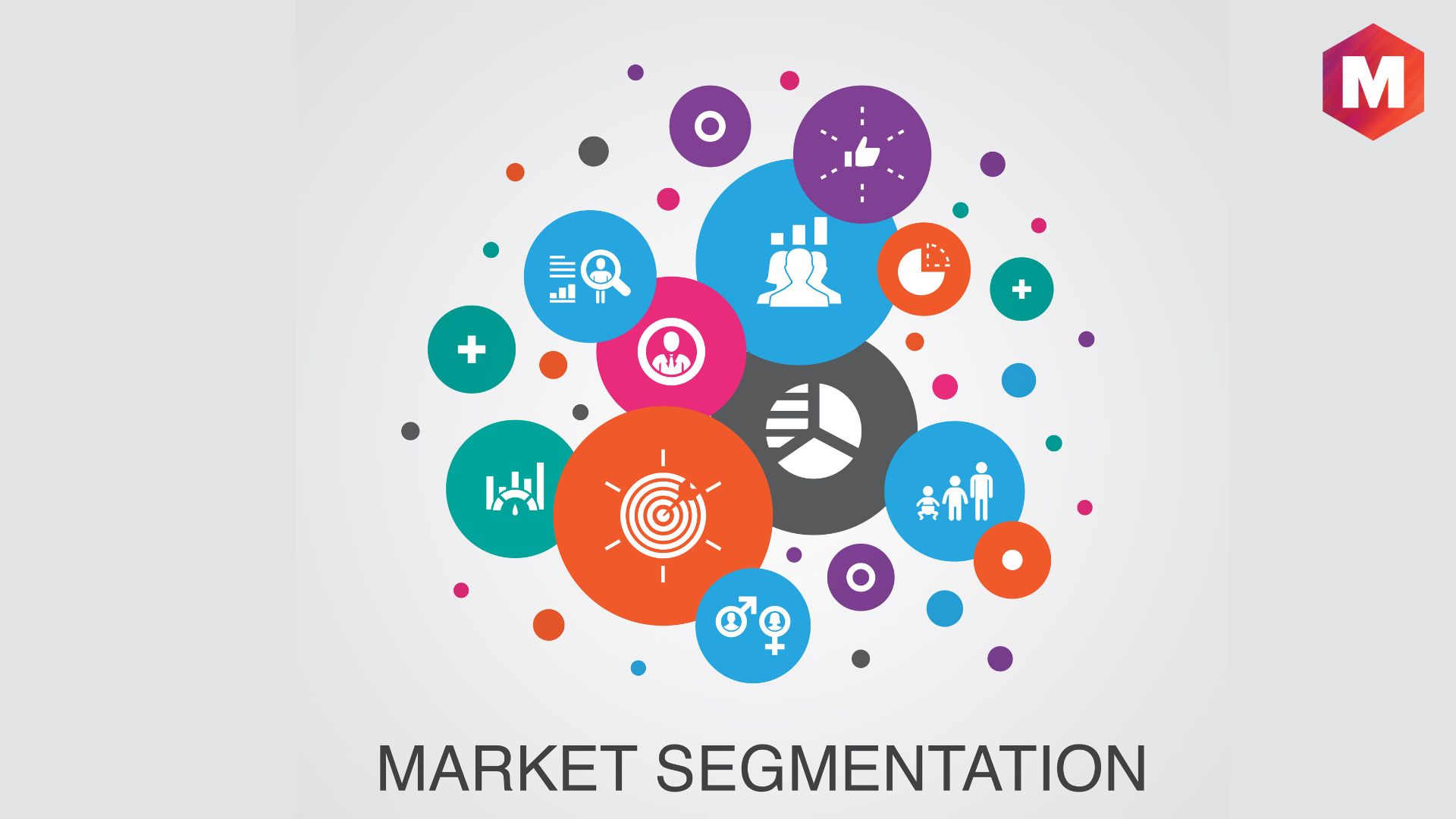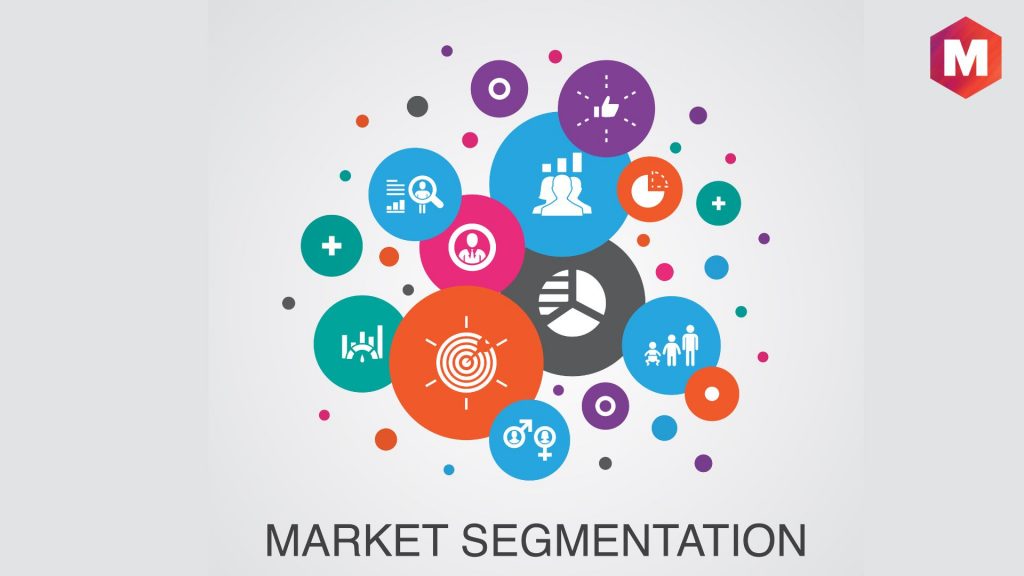 Market segmentation is the process of grouping potential buyers into segments based on shared needs and responses to marketing efforts. This allows companies to target specific groups of consumers who may value certain products or services differently from others.
Market segmentation is the process of identifying specific consumer groups and customizing products and branding to appeal to them. One way to group markets is by dividing them based on factors like location, age, gender, and buying habits.
The service assists brands in reducing risk by determining which products a specific target audience is more likely to embrace and identifying the most effective methods for promoting and delivering those products to the audience. Output Language Code: EN
When a company minimizes risk and knows how to effectively promote and distribute its product, it can focus its resources on activities that have a higher potential to be profitable.
Expanding its demographic reach and exploring previously unconsidered products or services may be possible benefits for a company.
Examples of Market Segmentation
Smartphone manufacturers may divide their target audience into different groups based on criteria such as age, gender, and income.
A clothing store can divide its intended audience into categories determined by age, gender, and geographic area.
The online retailer may divide its target market into smaller groups according to the preferences of the consumers.
Why is market segmentation important?
According to a study conducted by Hubspot, 30% of marketers used market segmentation techniques to enhance email engagement. The study found that the campaigns that were segmented had 14.31% higher open rates and 101% more clicks compared to campaigns that were not segmented.
Using a segmentation strategy in marketing can be very beneficial as they allow you to identify your target market and determine which customers are most likely to use your product or service, ultimately driving profits.
It is beneficial for entering new markets
It plays a key role in creating products that address customer concerns.
It enhances sales efficiency and increases email marketing revenue.
It optimizes your revenue through social media marketing while simultaneously optimizing customer retention on your eCommerce platform.
Types of Market Segmentation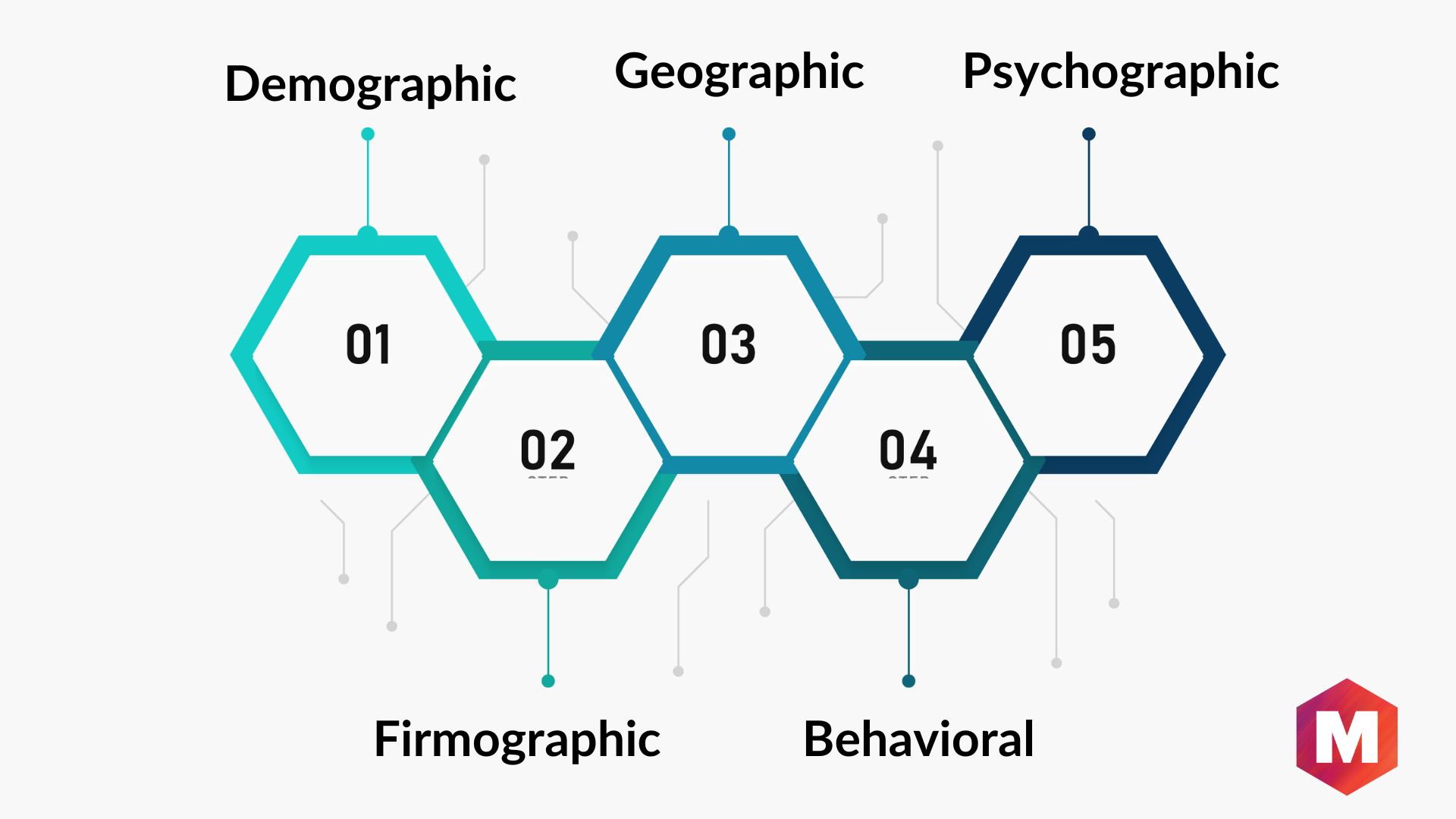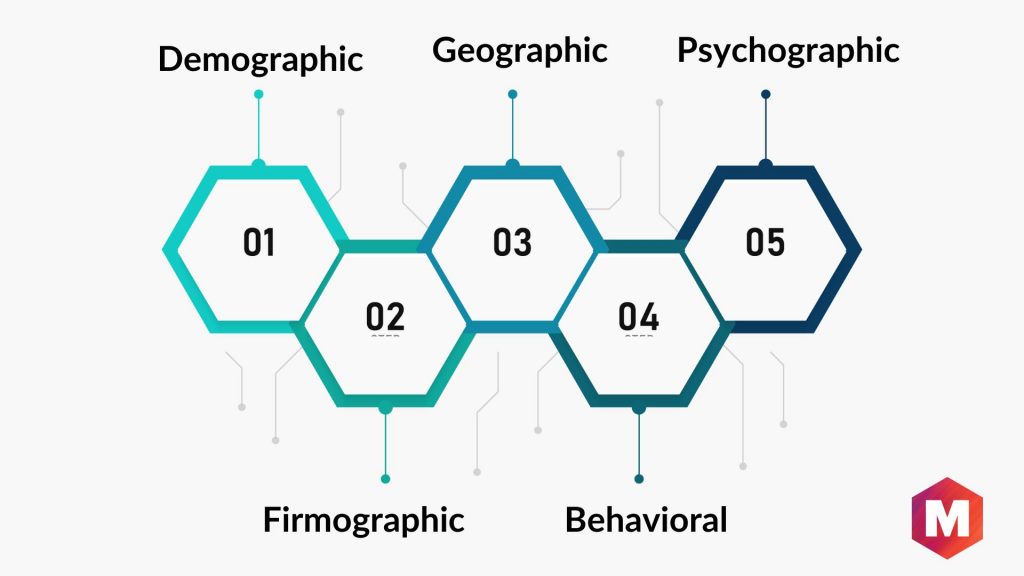 While planning your own market segmentation strategy, you can go through the following types of market segmentation –
1) Demographic Segmentation
One common and straightforward method of market segmentation is demographic segmentation. This involves dividing the market based on customer demographics such as age, income, gender, race, education, or occupation. This strategy assumes that people with similar demographic backgrounds will have comparable needs.
Example – To better their market, a running shoe company may use demographic segmentation to focus on young adults as they tend to be more physically active.
2) Firmographic Segmentation
Firmographic segmentation is a strategy that analyzes organizations instead of individuals. It takes into account factors such as a company's number of employees, number of customers, number of offices, or annual revenue, which is similar to demographic segmentation.
Example – An CRM tool company may identify a specific segment of organizations that have more than 5,000 employees as they are likely to require more extensive solutions.
3) Geographic Segmentation
Geographic segmentation is technically a subset of demographic segmentation. This approach groups customers by physical location, assuming that people within a given geographical area may have similar needs. This strategy is more useful for larger companies seeking to expand into different branches, offices, or locations.
Example – A clothing retailer may display more raingear in their Pacific Northwest locations compared to their Southwest locations.
4) Behavioral Segmentation
Behavioral segmentation categorizes customers based on their past interactions with markets and products, using market data, consumer actions, and decision-making patterns. It is based on the idea that customers' previous spending patterns can indicate their future purchasing behavior. However, it also considers the fact that spending habits can evolve over time or due to external factors like worldwide events.
Example – To motivate customers to finish their purchases, the online retailer may give discounts to those who left items in their cart or abandoned the checkout process.
5) Psychographic Segmentation
Psychographic segmentation can be challenging as it aims to categorize customers based on their lifestyle, personality, opinions, and interests. Achieving this may be challenging because these traits can change easily, and there may not be readily available objective data for them. Organizing individuals based on their intrinsic motivators rather than external data points may result in the strongest market segment results.
Example – A beauty product brand may target users who are interested in natural and organic products, emphasizing their eco-friendly packaging and ingredients.
Market Segmentation Objectives
Here we explain the various objectives of market segmentation –
Product – Organizations conduct market segmentation to create successful products that meet the needs of their target audience. This helps them add the right features and reduce costs.
Price – One of the market segmentation objectives is determining an appropriate price for your products by identifying the target audience who are willing and able to pay for them.
Promotion – Using this tool, you can categorize each segment's members and target them accordingly, enabling you to implement appropriate strategies. Output Language Code: EN
Place – The ultimate goal of segmentation is to determine the most effective way to offer a product to each group of consumers, ensuring that it meets their needs and preferences.
Steps to Determine Your Market Segment
1) Setting Expectations/Objectives
At this step, you need to find the answer to the following questions –
Why does the company perform market segmentation?
What is the specific information the company aims to obtain from this process?
Does the company have any assumptions about the potential market segments?
2) Identify Customer Segments
For finding your target customer segments, you should find answers to these questions-
To which market segments are our competitors selling?
What census data and other publicly available information are relevant and accessible to our target market?
Which categories of data do we need to gather and how can we efficiently collect them?
Among the five market segment types, which one(s) do we wish to use for segmentation?
3) Evaluate Potential Segments
Now, you should evaluate different market segments, and for this, you should try to find our answers to these questions –
Can we ensure that our data accurately reflects the market segments, or are there potential risks?
In deciding which type of customer to focus on, what factors should we consider?
What are the potential long-term consequences of choosing one market segment over another?
Who is your ideal customers, and which market segments align best with this profile?
4) Develop the Segment Strategy
Once you find the answers to the aforementioned questions then you are ready to develop the segment strategy. You can do this by answering the following questions –
How can the company evaluate its assumptions by conducting a test on a small market sample?
What factors determine the success of a marketing segment strategy?
What methods can the company use to gauge the effectiveness of the strategy?
5) Launch and Monitor
Finally, you should launch your strategy and keep on monitoring that. Answering the following questions will help you in doing so –
After the market segmentation strategy has been revealed, who are the main stakeholders who can offer feedback?
Additionally, what are the obstacles to execution, and what are the ways to overcome them?
Also, what is the best way to communicate the launch of the marketing campaign internally?
Market Segmentation Strategies
To develop a market segmentation strategy, businesses should follow these steps: identify criteria such as demographics, geography, psychographics, and behavior, and use them to divide the market into different segments.
The following market segmentation strategies can be helpful for you in optimizing market segmentation targeting and positioning –
1. Research the market
To create a segmentation strategy, it is crucial to conduct research on the various segments of the target market and understand their respective needs and preferences.
2. Identify segmentation criteria
Businesses can determine the most important criteria for segmenting their target market based on the market segment. These criteria may include factors such as age, gender, income, and level of education or factors like personality, lifestyle, and values.
3. Market segmentation
To effectively divide the market, businesses must establish clear, measurable, and useful criteria for each segment.
4. Develop targeted marketing strategies
When the market is divided into segments, businesses can create marketing plans for each segment. This refers to the process of creating customized products and services, conducting targeted marketing initiatives, and adjusting pricing schemes to suit the distinctive requirements and inclinations of every target segment.
5. Evaluate how well the segmentation strategy worked
To ensure the effectiveness of the segmentation strategy, businesses should monitor and modify the performance of every customer segment. This may involve gathering feedback from customers, analyzing sales data, and evaluating the success of marketing campaigns.
Benefits of Market Segmentation
When you get customer data from your target markets, it offers many benefits such as –
Create stronger marketing messages – Creating personalized messages that address the needs and desires of your target audience becomes easier when you have a clear understanding of who your target audience is.
Find the ideal marketing strategies – If you're unsure how to target the perfect audience, then it's important to research to understand them better. This will enable you to create a successful plan and identify effective methods to communicate with them.
Design-targeted advertising – By using market segmentation, you can customize your advertising to the audience with greater precision and effectiveness. This is achieved by understanding specific audience traits such as age, location, buying habits, and interests.
Attract potential customers – Sending straightforward and unambiguous marketing messages can help you to draw in the appropriate audience and increase the chances of them becoming customers.
Differentiate your brand from the competition – To differentiate your brand and stand out from competitors, you can create messages that highlight your unique value proposition. So, by segmenting your customers based on their particular needs and characteristics, you can tailor your messages to be more effective.
Identify your niche market – The tool aids in finding your niche market by determining the most extensive audience for a particular niche and assessing whether your brand can efficiently fulfill its requirements.
Focus your efforts – With this, you can discover fresh marketing prospects while steering clear of any distractions that might divert you from your intended audience.
Create a customer connection – Knowing your customers' wants and needs enables you to develop effective strategies that build strong brand-customer relationships, leading to increased brand loyalty and customer satisfaction.
Limitations of Market Segmentation
Higher upfront marketing expenses – The ultimate aim of marketing segmentation is to achieve efficiency in the long run. Nonetheless, companies may have to allocate resources initially to acquire knowledge, information, and research about their customer base and the overall markets to achieve this efficiency.
Increased product line complexity – Marketing segmentation is the process of dividing a large market into smaller, more manageable groups. However, it can also result in a product line that is too complicated and specialized for each group.
Greater risk of misassumptions – The practice of market segmentation is based on the idea that people with similar demographic characteristics will have similar needs. However, this assumption may not always hold. Assuming common traits among a population can lead a company to mistakenly identify the unique needs, values, or motivations of individual members within that population.
Higher reliance on reliable data – To ensure the effectiveness of market segmentation, it is crucial to use reliable sources while gathering data. Additionally, it is important to stay updated on shifting trends and changes in market segments since earlier studies.
Market Segmentation FAQs
1) What is the market segmentation definition?
The process of market segmentation involves dividing the market into groups of customers with similar traits, known as ideal customer profiles (ICPs). Marketers use demographic, psychographic, geographic, and behavioral factors to do market research and create a more result-oriented marketing strategy.
2) What are the 4 types of market segmentation?
There are four primary categories of market segmentation, which include demographic, psychographic, geographic, and behavioral.
3) Why use market segmentation in marketing?
Market segmentation is a technique that enables you to identify customers who are interested in your product or service and customize your marketing campaigns to meet their specific requirements. With a reliable market segmentation strategy, you can achieve several benefits like improving marketing ROI, expanding your customer base, reducing customer acquisition costs, creating better products, and enhancing brand loyalty.
Here is a video by Marketing91 Market Segmentation.
Read in detail – Geographic segmentation | Geographical pricing.
Liked this post? Check out the complete series on Segmentation