Pfizer is an American pharmaceutical industry that was founded during the year 1849 and is headquartered in New York, United States. Pfizer is a large pharmaceutical company in the world. The company has been listed in the New York Stock Exchange and is also ranked No. 57 in the Fortune 500 list during the year 2018. Pfizer discovers, develop, and manufacture leading prescription drugs.
The company is committed to applying science and global resource to improve health and comfort at all stage of life. Pfizer commits to provide safe, affordable, and effective medicines and health care service to the people who require them. It has excellent research and development that creates many innovative and breakthrough products. Its brand value is increased by its mergers and acquisitions with big pharmacy brands.
Due to its strong brand value, Pfizer does see some competitors in this sector. Through this article, let us discuss the top Pfizer competitor.
1) Glaxo Smith Kline (GSK)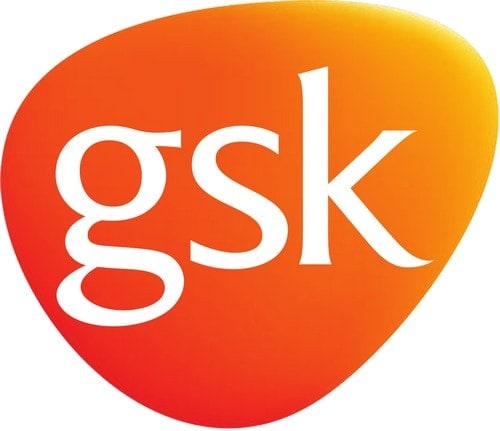 A top Pfizer competitor, Glaxo Smith Kline is a popular pharmaceutical company that was established during the year 2000 and is headquartered in London, United Kingdom.  It was formed after a merger of Glaxo Wellcome and SmithKline Beecham. The company has its business operations in about 100 countries by having a strong presence in Europe, the US, and Asia-Pacific.
Over the years it tries to expand its product portfolio by investing heavily in Research & Development. Glaxo Smith Kline focuses on developing a strong research team. The company has made progress in respiratory, cardiovascular medicine, HIV etc.
The company has established a strong sales and distribution network worldwide. This ensures that its products are available everywhere and also enhance the ability to provide newer products to the customer. Glaxo Smith Kline has declared a consumer healthcare and vaccines joint venture during the year 2015 and due to which it is a top Pfizer competitor.
2) Cipla

Cipla is a well-known pharmaceutical industry that was established during the year 1935 and is headquartered in Maharashtra, India. The company mainly develops medicines to treat various diseases like respiratory, diabetes, arthritis, cardiovascular, depression, and weight control. The company generated an increase of about 20% every year during the year 2016.
The key strength of Cipla's brand success is its focus on Research and Development. It has its strong focus to develop new products and also to improvise the drug delivery systems and expand product applications. It also receives a lot of support from many manufacturing plants across the cities.
It has a wide range of products that includes APIs and also formulations on various health care products for humans and animal. It produces about 2000 products in about 65 categories and also has an intense focus to increase its product range. The company provides great support to cancer patients by offering patients with low-cost medicines. It has also initiated a 'No Touch Breast Scan' that makes it stay ahead towards technology. As Cipla's products are well-recognized by many regulatory authorities of many countries, it is indeed a top Pfizer competitor.
3) Bristol-Myers Squibb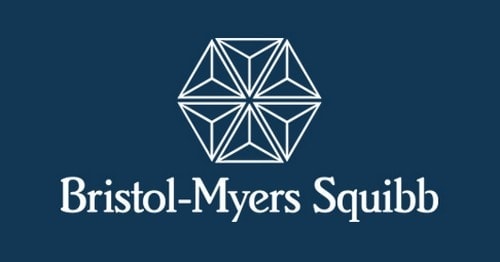 Also a top Pfizer competitor, Bristol-Myers Squibb is a popular pharmaceutical company formed during the year 1887 and is headquartered New York, United States. The company produces prescription pharmaceuticals and biologics in many therapeutic areas that include cardiovascular disease, cancer, diabetes, hepatitis, and psychiatric disorders. The company is a global company and is dedicated to discover, manufacture, and deliver innovative medicines with the intention to help patients overcome serious diseases.
Bristol-Myers Squibb produces new medicines on regular basis. It also provides free medications to eligible patients who face financial problems in the US. It has its presence worldwide and has about 44000 people working for them across the globe.
The company tries to expand its business strategy with the acquisition of many other companies. Upgrading to new technologies has strengthened the brand.
4) Johnson & Johnson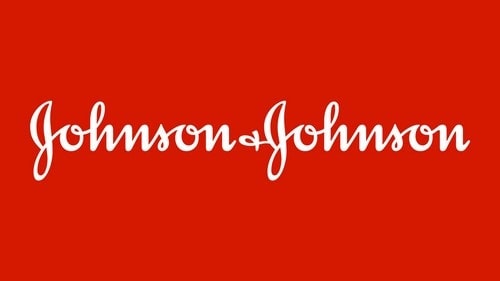 Johnson & Johnson is medical equipment and the pharmaceutical industry that was formed during the year 1886 and is headquartered in New Jersey, United States. It is one of the strongest brands in the world for Baby products and for pharmacy. It is the largest healthcare provider where their products range from pharmaceutical products to consumer healthcare products. The company has its business operations in three segments namely Pharmaceuticals, Consumer Products, and Medical Devices and Diagnostics. Being in the industry for about 125 years, it has committed to take care of people.
Johnson & Johnson has a strong presence in each of the categories of product. This brand is reliable by many medical practitioners worldwide. The company sees a way to grow further through mergers and acquisitions with various pharmaceutical and consumer health care companies like Alza, Neutrogena, and many more. Johnson & Johnson has an excellent supply chain in place by having an extensive and robust distribution system that is meant for its product availability in many retail stores, supermarkets, and medical stores. It has a great brand value and due to which it is a top Pfizer competitor.
5) Merck & Co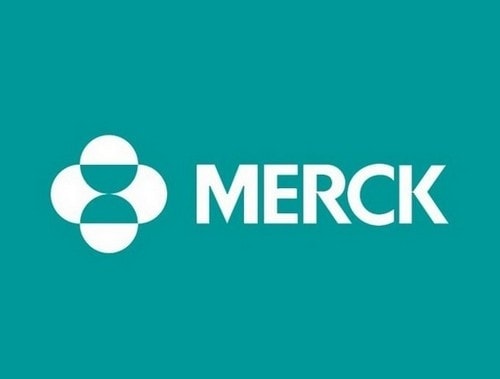 Merck & Co is a popular brand of the pharmaceutical industry that was established during the year 1891 and headquartered in New Jersey, United States. It is one of the largest pharmaceutical companies in the world. The company has its business operations in both pharmaceutical and chemical in the country. The main products of the company are various pharmaceutical products, prescription products, vaccines, animal health, and chemicals.  Merck & Co has strong brand value in the pharmaceutical industry and it maintains a huge product selection in the pharmaceuticals.
The company provides medical help to underprivileged in the United States. Merck & Co increase its brand value by innovating new products for various causes through its excellent Research and Development. The company has its presence in Europe, Asia, Africa, America, and Oceania. Due to its excellent customer loyalty and brand visibility, Merck & Co is considered one of the top Pfizer competitors.
6) Novartis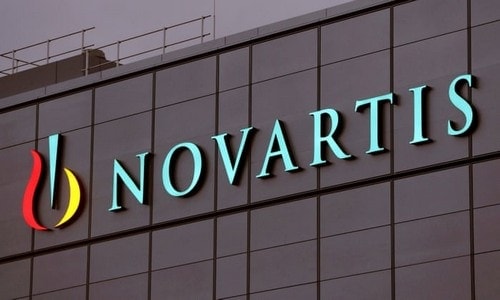 A popular Swiss multinational pharmaceutical industry, Novartis was established during the year 1996 and is headquartered in Basel, Switzerland. It is the largest pharmaceutical company with respect to sales and market capitalization. Novartis manufactures many products like generic drugs, vaccines, over-the-counter drugs, diagnostics, contact lenses, animal health etc.
Novartis discover, manufacture, and effectively invent pharmacy products to prevent and cure various kinds of diseases to ease patients suffering and to enhance the quality of life.
The company has a global reach in about 140 countries and is a new initiative for setting up the Novartis Biotechnology leadership camp is a big hit in the market. Its brand value has seen a rise by having many mergers and acquisitions with other pharmacy industry. Novartis has a big reputation in the prescription drugs and due to which it is a top Pfizer competitor.
7) Abbott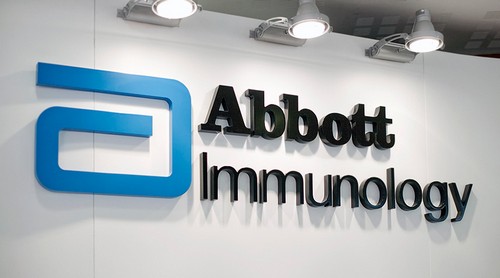 A popular health care brand, Abbott was formed during the year 1888 and is headquartered in Illinois, United States. Abbott was established by Chicago physician Wallace Calvin Abbott to articulate known drugs. Over the years the company grew to sell many research-based drugs, diagnostics, medical devices, and many nutritional products.
Abbott develops products for children and adults that include diagnostic tests, devices, and instruments. It caters to people who look for healthy lives. It collaborates with Syngene which is a leading contract research organization to establish its first Research and Development center in the country.
The company has also acquired an exclusive license to develop a diagnostic test that is based on many new biomarkers. The company produces a wide range of specialized medicines, tests and surgical devices for people of all age groups.
8) Roche

Yet another top Pfizer competitor, Roche is a Swiss multinational healthcare company that was formed during the year 1896 and is headquartered in Basel, Switzerland. The company discovers, manufacture, and provides innovative therapeutic and diagnostic products and services that deliver substantial benefits to patients and healthcare professionals.
The company has about 80,000 employees that are present across the world like America, Africa, Asia, Australia, and Europe. Roche is a leading supplier of cancer medicines and also number one in vitro diagnostics company.
Roche is the only authorized Drug Company that is authorized to manufacture oseltamivir (Tamiflu) which is a drug against swine flu. Being the biggest biotechnology company, it has produced about 14 biological products on the market. It has expanded its business by collaborating with big pharmacy companies for efficient operations.
9) Eli Lilly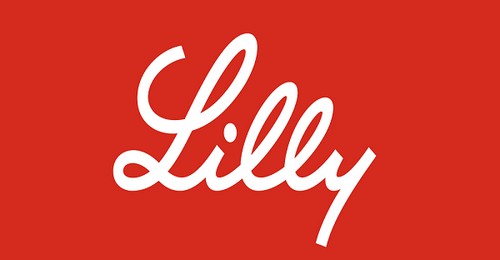 Eli Lilly is an international pharmaceutical that was formed during the year 1876 and is headquartered in Indiana, United States. Eli Lilly's products are sold in about 125 countries. The company was established by Col Eli Lilly, a pharmaceutical chemist and the company is named after his name. The company produces medicines that help people to live longer, more active, and healthier.
They operate in various segments like cardiovascular diseases, oncology, diabetes, neuroscience, critical care, musculoskeletal, and men's health. The company has a strong ability to create tactical associations and marketing partnerships with other companies. Eli Lilly has a well-established in house Research & Development wing to keep producing new products.
The company has a global stand for its products thereby increasing its brand awareness. Due to its global stand, the company is able to sell drugs worldwide and due to which it is indeed a top Pfizer competitor.
Conclusion
Pharmacy is an important sector worldwide. Pfizer being a large pharmaceutical company establishes a strong focus in developing new products to meet various health issues.
If you liked this article, we bet that you will love the Marketing91 Academy, which provides you free access to 10+ marketing courses and 100s of Case studies.