Competitive intelligence involves tapping into market information so that you can gather, analyse and deduce a pattern from the competition which indicates the market dynamics and how they are changing with the presence of your competition.
Your competition may be giving better schemes then you are, might be promoting its products better or more important might have a better brand image or product than your own company. All these competitive intelligence observations warrant immediate implementation of tactics and techniques to beat the competition.
Top businesses need to do this on a daily basis because they cannot survive if they do not keep themselves updated with the competition data. There are various sources from whom you can gather intelligence. All of these sources will give you market and competitive intelligence.
However, to act on it, you need to analyse the data as well as find out which will be the best course of action. In several cases, keeping quiet can be an option whereas in others you might have to act lightning fast against the competition.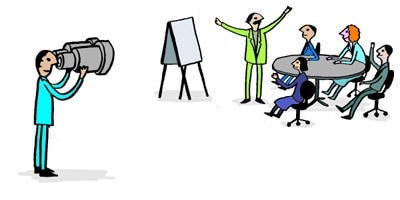 Gathering competitive intelligence is important for businesses due to 4 reasons
Be aware of market dynamics and know when you are being outsmarted or if you are in fact outperforming the competition.
Have complete knowledge of the external business environment which can influence your marketing strategy as well as the long term view of the company.
Risk assessment by knowing the changes happening in the market and how they will influence your own business.
Opportunity analysis wherein a segment ignored by your competition can be immediately taken over by your products.
Thus there can be several reasons for competitive intelligence analysis to be carried out in your business regularly. Remember that competitive intelligence gathering is not just about making you stronger against the competition, but it is also about analysing yourself with regards to your market standing. Such an analysis will ultimately help your stakeholders like customers, channel, employees etc.