On Tuesday, the House Select Committee on the Chinese Communist Party (CCP) leaders from both Republican and Democratic parties sent letters to the CEOs of two American companies and two Chinese companies. The letters asked them about the use of forced labor and banned cotton products in the goods they sell to U.S. consumers.
The key concern pertains to whether apparel companies are adhering to the Uyghur Forced Labor Prevention Act, which was enacted by President Biden in December 2021.
Customs has banned cotton from Xinjiang where the majority of Uyghur Muslims live. This ban has been in place since last year after at least one Xinjiang-based company imposed restrictions on cotton products in 2021.
The House Select Committee Chairman Mike Gallagher (R-Wisc.) and Ranking Member Raja Krishnamoorthi (D-Ill.) sent out four letters to Adidas, Nike, Shein, and Temu. Each letter started with the same introduction but then addressed specific concerns related to each individual company.
They were asked around 14 questions regarding prohibited items in their clothing. The Chinese companies were also asked about the number of shipments made under the "de minimis" trade rule, which permits duty-free transport of all goods priced under $800.
According to Reuters, the US has accused China of forcing Uyghurs in the Xinjiang region to work involuntarily and of committing genocide as part of a bigger governmental campaign.
The Uyghur Forced Labor Prevention Act was passed by Congress in 2021 as a response. The act enforces stricter sanctions and trade restrictions. Goods produced in Xinjiang are banned from being imported into the US, as they are assumed to be made through forced labor.
There have been accusations of human rights abuses against the predominantly Muslim Uyghurs in China. China has consistently denied allegations of human rights violations and genocide.
The US lawmakers sent a letter to the companies to find out if they are following the legislation. They asked the companies questions about the source of their product materials and the measures they have taken to check their supply chains since the law was enacted.
In their letter, Gallagher of Wisconsin and Krishnamoorthi of Illinois stated that at a March hearing, experts claimed that Nike and Adidas were sourcing garments made from material originating in Xinjiang.
The lawmakers wrote –
"Continuing to import goods produced in part with the forced labor of Uyghurs potentially violates the UFLPA and creates the conditions in which the CCP is able to continue committing genocide."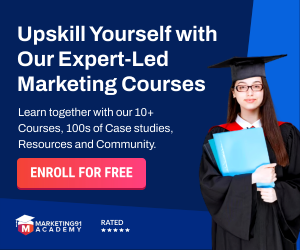 Late on Tuesday night, a request for comment was sent to Nike and Adidas, but they have not responded yet. Shein made a statement that they don't have any suppliers in Xinjiang and they strictly disapprove of forced labor. The company said –
"We take visibility across our entire supply chain seriously, and we are committed to respecting human rights and adhering to local laws in each market we operate in. Our suppliers must adhere to a strict code of conduct."
Temu also made a statement that they are against any form of forced labor and that their suppliers must adhere to a strict code of conduct.
It is yet to be seen how Nike, Adidas, Shein, and Temu respond to the letters sent by the House Select Committee on the Chinese Communist Party. It will be interesting to see how the companies address the human rights concerns raised by US lawmakers.
Liked this post? Check out these detailed articles on
Topic of News
Alternatively, check out the Marketing91 Academy, which provides you access to 10+ marketing courses and 100s of Case studies.