According to reports, Jio is all set to launch its fiber optic-based service AirFiber this month in India, with plans to take on the country's traditional Wi-Fi service providers like Airtel and ACT.
In October 2022, Jio unveiled AirFiber at the India Mobile Congress (IMC), where they also announced the official launch of their 5G network in India.
Last year, Reliance Jio announced the Jio AirFiber at its 45th annual general meeting but did not reveal its availability. According to a recent report by The Economic Times, the AirFiber may be launched in the upcoming months.
According to the report, RIL President Kiran Thomas believes that Jio AirFiber will advance the company's "connected homes strategy." Although pricing information is not yet available, the capabilities of Jio's AirFiber could pose a challenge to fixed-line internet services providers like Airtel, BSNL, and ACT.
According to Jio, their AirFiber service delivers smooth 5G internet connectivity at home without the hassle of too many wires. Using a device that resembles a combination of traditional and modern mesh routers with a white finish, users only need to turn it on to create a 5G hotspot at home. While it operates similarly to portable routers, the network signal might be substantially stronger.
Jio says in a statement –
"With JioAirFiber, it will be really easy to quickly connect your home or office to Gigabit-speed Internet."
In a previous advertisement, Jio presented the AirFiber. The advertisement highlighted that JioFiber can be controlled through an app with added parental control features. The app enables parents to block specific websites or devices on the network.
The AirFiber router is a wireless solution that doesn't require a technician to set up, unlike traditional routers. According to the ad, the router can achieve 5G speeds of up to 1.5Gbps, which is the same speed that Jio promises on their cellular 5G network.
The device uses Jio's 5G solution, which is based on true-5G technology built on SA (standalone) technology. Meanwhile, Bharti Airtel uses NSA technology (non-standalone) to enhance its existing 4G connectivity.
In October 2022, Jio presented the device at India Mobile Congress (IMC) and, during the same event, established the 5G network in India. Prime Minister Narendra Modi attended the keynote.
During that time, Jio demonstrated the speed capabilities of AirFiber's 5G. Currently, Jio's inventory consists of portable routers (JioFi M2s) priced at Rs 2,800, Mesh Extenders for Rs 2,499, and JioExtender6 Mesh Wi-Fi System priced at Rs 9,999.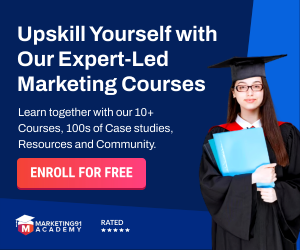 Based on its reputation for providing affordable electronics to the Indian market, it is expected that the new wireless router will be priced at around Rs 10,000. Jio AirFiber could help to increase the company's market share in India, as wireless technology has traditionally been popular in the country.
In the country, people prefer wireless phones (both feature phones and smartphones) over wired landlines. AirFiber eliminates the need for lengthy ethernet cords. Despite this, the company may encounter difficulty maintaining reliable speed and internet connection using AirFiber.
For now, the exact pricing and launch date of Jio AirFiber are yet to be announced. We can expect more information in the upcoming months. Stay tuned for more updates!

Watch the official video of Jio AirFiber

Liked this post? Check out these detailed articles on
Topic of News
Alternatively, check out the Marketing91 Academy, which provides you access to 10+ marketing courses and 100s of Case studies.