Before we start learning how to manage the workplace negativity, it important to first understand what negativity is? So that one doesn't misinterpret its meaning and can detect and tackle as soon as negativity is felt or observed at the workplace.
Negativity can be defined as an expression of criticism or pessimism about something. Workplace negativity can be a big roadblock for the employees. it is very important to deal with negativity at its earliest stage because its impacts decrease with its awareness.
Workplace negativity is the last phenomenon that anyone would want to occur in their business because for this reason considerable time is spent on the employees to keep them positive and motivated. Negativity can hamper the productivity of an individual and hence the productivity of the whole team. In the next section, let us first learn about how negativity affects the workplace environment.
Effects of  workplace negativity| Mental Health at Workplace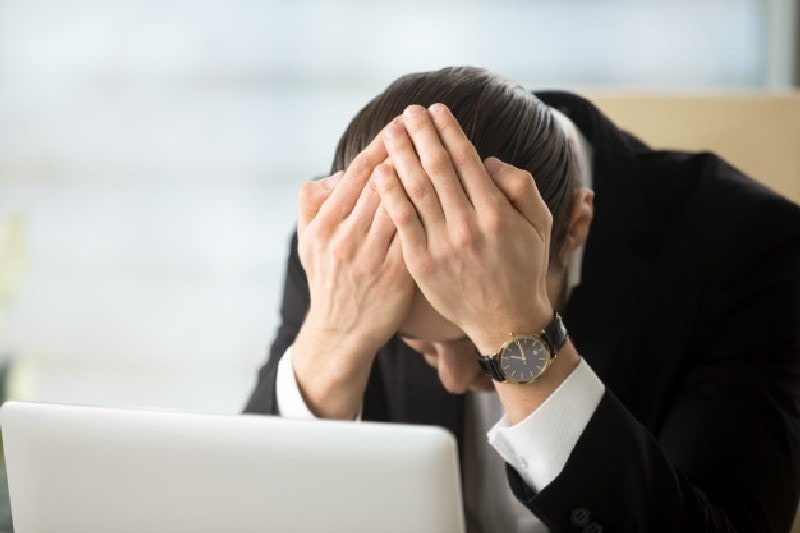 1) Workplace Negativity results in a lack of confidence in subordinates and management.
Employees stop trusting the decision taken by the management and they don't buy the vision created by the management. This results in demotivation in employees and as a result of which turnover rate increases in the organization as talented employees find it difficult to work in a negative environment.
2) Distrust rules in case of workplace negativity
An employee can work in a team effectively only if he trusts his team members and feel positive and motivated in their company. But in case of workplace negativity, distrust takes place and rather than supporting employees start pulling each other down, which results in the wastage of resources and time. It becomes difficult for a manager to manage a team in a negative environment.
3) Workplace negativity hampers healthy communication
Healthy communication is important for an organization to grow. However, a negative environment impacts communication in the organization, because in negative environment employees stop talking to one another and information is miscommunicated which results in the loss of the productivity of the organization.
4) Workplace negativity kills creativity
Negativity impacts creativity in an organization. negativity blocks the thoughts and actions of people. In an organization, the importance of creativity is highest and employees require a positive environment so that their creativity can bloom and they can think of an idea that helps the organization to grow.
However, when there is negativity in the organization, employees rather than focuses on improving their work pay more attention to spoil the work of others and rather the supporting the right and creative ideas they support the ideas inspired by the groupism.
For example, employees who are in one group will favour the idea of their own group members and deny the better idea of a group member of a different group.
5) High attrition rate is the result of workplace negativity
Negativity results in increased turnover. As creative employees find it difficult to work in a negative environment and they feel dissatisfied with their job. Hence, when they decide to leave the organization and move to an organization where their ideas are given importance and they can work without being pulled down.
6) Negativity at the workplace leads to health problems
Workplace negativity results in increased stress levels and can be directly linked to some of the major lifestyle diseases in 2019 like cardiac problems, hypertension, diabetes etc.
How to deal with the workplace negativity?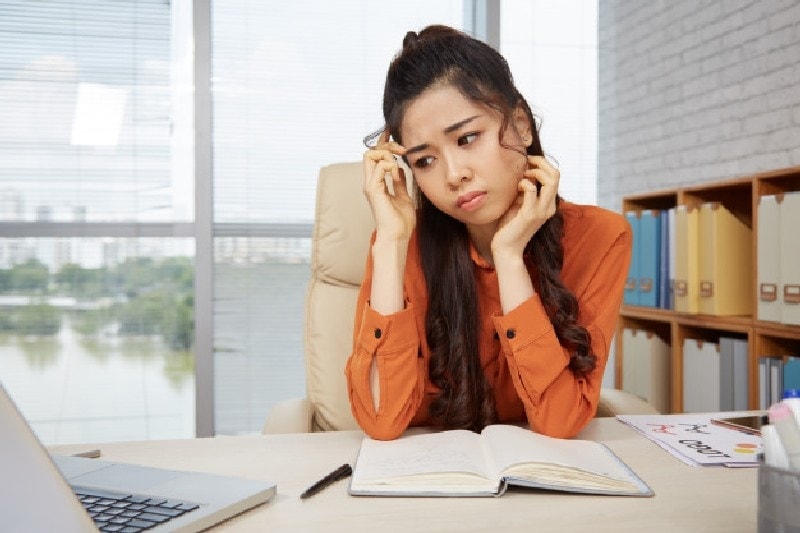 Maintaining a positive environment in an organization is the responsibility of the manager. A manager has the power to control the behavior of employees in the organization. however, unlike other tasks like planning and controlling, negativity can't be handled by following a pre-written procedure.
A manager is required to put extra effort and to adopt strategies to deal with the negativity at the workplace otherwise, we have already learned about the impacts of negativity on an organization. let us learn what actions a manager can take to handle negativity at the workplace.
1. Observe negativity
The first and most important thing a manager is required to do is to observe the behaviour of employees and detect the occurrence of negative behavior as earliest as possible.
The sign of negativity can be observed when you see two employees not talking with each other or the information is not propagated properly or when there are continuous fights among the employees.
2. Don't participate
A manager along with becoming aware of negative behaviour in the organization also makes sure that he doesn't participate in the negative environment unknowing. For example, if an employee comes and gossips about other employees, in such situations a manager should take serious actions rather than entertaining the negative behaviour he should stop the people who are participating.
Because with the participation of more employees the negativity not only become prevalent but also becomes harmful and with the participant of manager negativity becomes more difficult for innocent employees to tolerate and they find suffocating to work in such an environment and as a result of which turnover rate pikes up.
Therefore, a manager should get alert when he comes across the first incidence of negativity at the workplace.
3. Determine the root of what is causing negativity
Once you have become aware of the negativity taking place in the organization, the next step you are required to take is to determine what is the root cause of it. you might feel tempted to point a finger towards on employee because you have observed their changed behavior or you have been told by other employees about their actions.
Make sure that you don't take actions without giving a second thought about what you are about to do otherwise you might end up losing a talented employee. Learn why he is behaving in a certain way. There might be a genuine reason behind their negative actions or they might be suffering from mental illness or they are being harassed by other employees which are causing such behaviour in them.
Make sure that you identify the root cause of the problem before you decide to take action.
4. Confront the employee or employees causing negativity
The next step is to confront the employees who are displaying negative behaviour. Don't write off an email to them about their behavior. Talk face to face with them. provide help to them if necessary.
For example, if you come to know that an employee is suffering from mental illness then you can offer them to take time off from the work and see psychiatrist and if you find that the work of an employee is getting affected because of the bullying behavior of certain employees than you should take strict actions towards those employees.
You can warn them to change their behaviour and if the problem still persists then you can fire them. Firing bully employees from the work will only help in enhancing the performance of other employees in the organization.
5. Provide counselling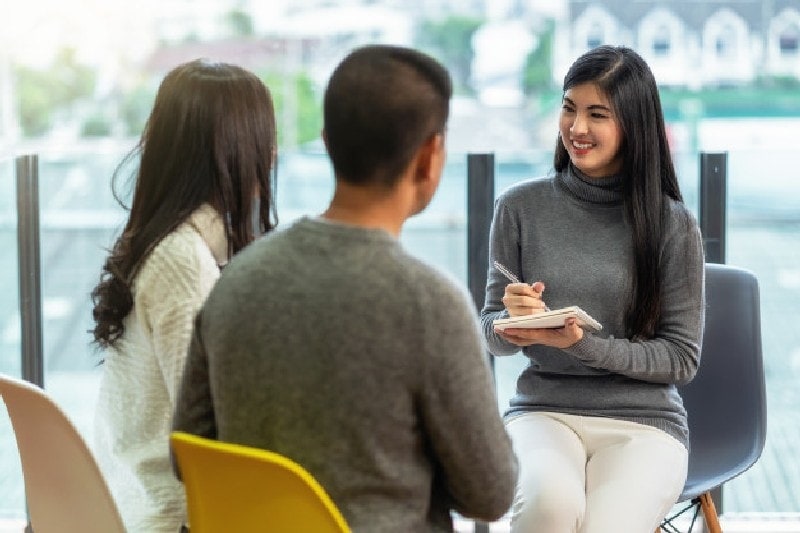 The impact of positivity lasts for a short time but the impact of negativity can last for a long time. Dealing with the problem is not sufficient to create a positive environment in the organization. you are required to provide counselling to affected employees. to do that you can also higher an expert who can perform this work efficiently.
6. Fight negativity with positivity
Negativity spreads without making efforts. However, it requires continuous efforts to create a positive environment in the organization. you can plan a few activities to evoke positivity in employees and simply a few words of encouragement every morning can help in creating the positive attitude of employees towards work throughout the day.
Become a leader and encourage them to come up with creative ideas and reward them when they come up with such ideas.
7. Be consistent with your actions
Negativity can only be kept at bay if you make consistent actions to keep a positive environment in the organization. make sure that each employee is treated fairly on the basis of their performance and no compromise is made in following the policies set by the management and employees are given promotion and even demotion on the basis of their performance in the organization.
Conclusion…
Workplace negativity is a highly alarming factor that causes organizational objectives to suffer. Apart from the tangible impacts on financial performance, there are numerous intangible ill-effects of negativity at the workplace like lack of motivation and a culture of nepotism. This endangers the very survival in the long term, Hence, the management must take all the steps to encounter workplace negativity at the earliest possible.
Liked this post? Check out these detailed articles on
Topic of Human Resources
Alternatively, check out the Marketing91 Academy, which provides you access to 10+ marketing courses and 100s of Case studies.