The term working abroad refers to travelling to another country and working overseas. Most of us are comfortable with this notion as it means increased paycheck and various other benefits that will help in reaching new heights in our professional career.
It has now become easier to find opportunities for working abroad in a global company. Still, one must pay attention to a few pointers before venturing out of your home country.
Things to consider while working abroad
1. Choose the right employer
Choose an employer or a business entity that will make your transition smooth and ensure easy relocation. There are several legalities involved, and it is not easy to shift base without taking the help of someone who is experienced enough to handle them.
Better negotiate with your employer for a relocation package as you will need a good amount of cash in hand to cover the cost of living in a new place. Choosing the right employer will ensure that he is taking care of his employees by helping in obtaining the appropriate visa, offering advice in matters related to leasing arrangements and offering housing stipend for initial days.
If handled properly, employers also pay for packing and shipping your belongings, especially if you will be working abroad for a longer time duration.
2. Know about the company's culture beforehand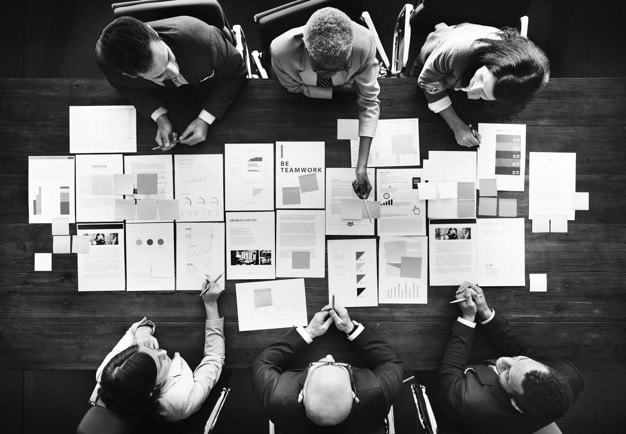 Working abroad is not a piece of cake because you will have to face a work culture that will be quite different from the one you have experienced to date.
Better do your Google search or talk to someone you know beforehand so that you do not have to face the initial awkwardness at the start of your journey while working abroad. When you know what you are getting into, it is easy to make adjustments and go with the flow of the things.
3. Know about the visa conditions
Visa is one of the first documents you will need for working abroad but are you aware that there are different types of visas where it is explicitly mentioned how long one can stay in that country. If you are carrying a permit that states only fifteen days, then you will have to return within the stipulated time.
It is essential to think about the job you will be doing and then apply for the work visa accordingly so that you do not have to return midway. In most cases, it is the company that handles visa processes of its employees through trained professionals.
Although it is a complicated procedure, do your Google search beforehand so that you are aware of all the intricacies involved in the process.
4. Know about the company's vacation package beforehand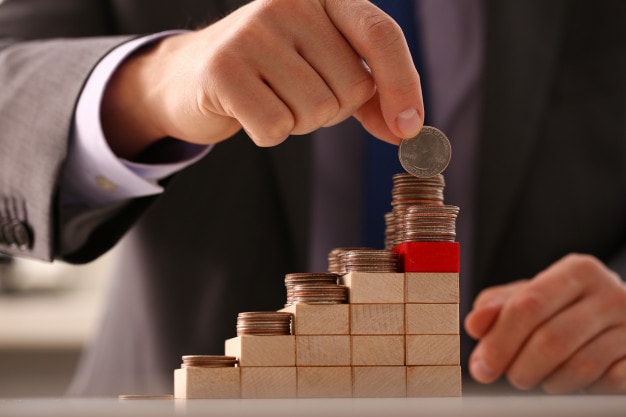 The vacation packages of one country are quite different from another, for instance, you will find that in the United States you have 12-15 days off whereas in the United Kingdom it is 20 – 25 days and in India 22 – 26 days.
5. Know about the tax laws
Be safe than sorry is what one should follow if he is working abroad and is in unfamiliar conditions. Do your homework and get a feel about the tax laws and banking practices of the country you will be living while working abroad to avoid surprises.
The rules for filing taxes are very different in all the nations.
6. Get a credit card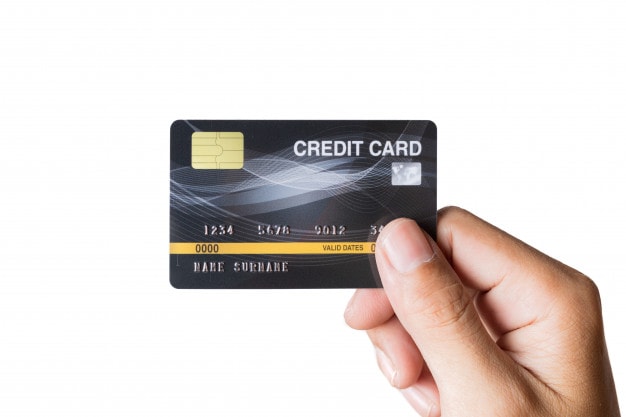 Working abroad means lots of additional expenses, especially in the initial days. It is not possible to have a significant amount of cash in hand so that you can bear them easily. A credit card is a blessing in such times but are you aware that your local credit card might not be valid in another country.
Before you leave your home country, you must get a credit card that will be valid in the country you will be working. It is easy to transfer an international credit card if you have the necessary papers with you.
7. Know about the banking rules
If you are a professional, you must be aware of most of the banking procedures still it becomes necessary to know about them once again if you are thinking of working abroad. Banking procedures are complicated, and it is essential to go through them thoroughly, especially if you are shifting base in an unknown country.
Make sure to research so that setting up a bank account in a different country is not a hassle. Look into the minimum amount balance one should have and about the timings of transfers and the fees that the bank is levying.
It is essential to know about the online and offline capabilities of your bank before you open an account.
8. Reach out to others
Reach out to others even before you board a plane so that they can offer valuable insights about living in that place. It can be friends, family or even someone you know through others who have gone ahead of you.
Irrespective of the fact that they might be in the same profession or a different one the tips of the extended network will prove a boon in the days to come.
9. Start the visa process at the earliest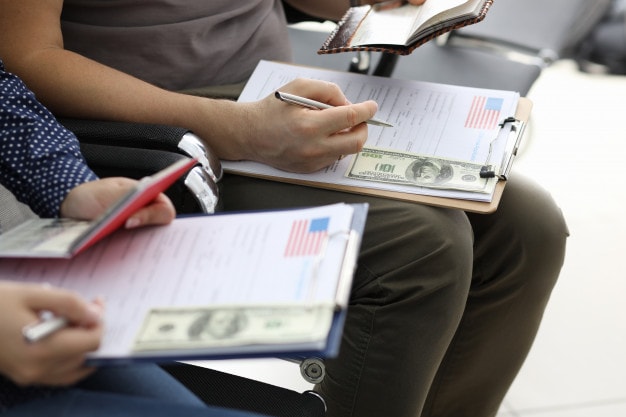 The process of acquiring a visa is a lengthy one, and it is essential to apply as soon as the news of your working abroad is confirmed. The form filling takes almost a month, and several details need to be completed before the visa is issued.
Hence do not wait for the last minute and be proactive about starting the process.
10. Figure out the details
You are now prepared for the bigger things, but what about the smaller ones that are equally important. Sit calmly for a few minutes and figure out how you will get around. Is there a public transportation network that will work fine for you, or will you need a personal vehicle for yourself? Is your driving license up to date and whether you will need a new one in that country?
The next important detail is about your clothes. Make sure you pack enough because it will not be feasible to arrive at a new place and go shopping instantly. Will you need clothes for a warm or a cold climate is an important question that should be addressed before you start your packing.
11. Seek out other people
Working abroad can lead to loneliness and depression, especially if you have not made friends. The best policy is to seek out people from your workplace and also where you are staying so that you can also have a social life.
This will help to achieve a feeling of stability and calm in life. Get acquainted with local culture, go out and mingle with friends as it will help you in settling down in an environment that is quite different from your own.
It is also essential to know about the local language before coming so that you will not have to face any serious issues. The conversation skills will be a blessing in the days to happen when you need it desperately to navigate necessities right away.
Advantages of working abroad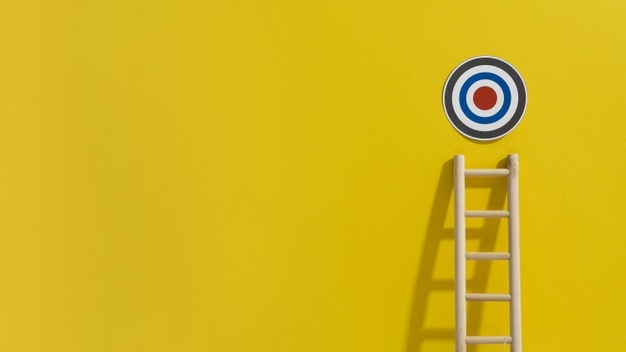 There are numerous advantages of working abroad and some of them are listed below-
1. Gives weight to your resume
International experience is something that every employee desires as it provides specific credence for his resume.
Whenever he applies for a job, he is given preferential treatment as employers are interested in hiring employees with international experience.
2. Boosts communication skills
Working abroad and coming into contact with numerous people at the international level helps a person to develop better communication skills.
With time he becomes proficient at handling everyone he comes into contact with irrespective of any language or cultural barrier.
3. Increases chances of promotion
An employee who has worked abroad has an increased chance of promotion than the person who has no international experience. This will help him to climb the ladders of success and realize his goals at a quicker pace.
4. Experience different cultures
Working abroad helps to experience different cultures, be it of religious nature or workplace culture. It makes them aware of their surroundings and boosts local knowledge related to food habits, language, style of living, way of communication, and even likes and dislikes.
5. High standard of living
People move to another country for professional advancements and because there is a significant increase in This increases our standard of living. Earning in foreign currency also builds a healthy bank balance that will prove a blessing in the later years
6. See the world
Working abroad presents a person with a golden opportunity to see the world which to date he has only read about. He gets a chance to see things closely and get a fresh perspective about them. It is also easy to grasp the local language when you have the opportunity to work abroad.
7. Tackling people of a different mindset
Working abroad leads to working with people of varying nature and mentality. Their language, culture, beliefs, ideas and even modus operandi are Meeting such a diversified group fosters better understanding amongst each other
Disadvantages of working abroad
The disadvantages of working abroad are as follows
1. Too expensive
Working abroad requires a lot of money as there is a significant rise in your monthly expenses. Until and unless you are earning an excessive amount of money and can save significantly it is not feasible to stay abroad
2. No guarantee
International business entities have a reputation of not sticking with overseas employees for long. If an employee gets a job in such a company, then it does not guarantee permanent employment
3. Difficult adjustments
Moving from your hometown to an unknown place is not an easy task as you will have to leave behind your social life, friends circle, and family members.
The feeling of being alone is extreme in a new country, and it is a challenge to fight depression, loneliness, and move ahead.
4. Culture shock
An individual who is working abroad for the first time will face culture shock because everything from language, beliefs, values are different from the things that he has been taught till date.
5. Communication is difficult
When an individual travels to a new place and is working abroad for the first time, it becomes difficult for him to communicate effectively with the local people.
Learning the common language is not an easy task and sometimes causes distress when one is unable to express his needs and requirements, especially in the beginning.
6. Not able to enjoy traditional holidays
One thing that people miss for a long time is not taking part in their traditional customs and enjoying the holidays which were always taken for granted.
For example, if you are a British citizen and have joined a company in UAE, there is no chance of going out on Christmas and partaking in a Christmas feast.
Conclusion
There are both pros and cons of working abroad, but if you weigh objectively, the benefits will no doubt surpass the limitations. This is the reason why irrespective of several difficulties people are eager to work abroad.