Websites are not always about selling something to the audience. There can be a number of other motives also of having a perfect site. It can be to inspire your readers or spreading a social awareness or can also be for some kind of donation.
There are a number of bloggers and websites today that work for such causes and raise donations through their websites. WordPress donation plugins can empower you to ensure this feature in the most personalized manner possible,
WordPress donation plugins are known to have several features that are helpful for many people in receiving donations from their website. So let us have a look at some of those-
Free and Open Source
It is Scalable
Support System
Amazing For Communities
Highly Customizable
Variety In Themes
So, when you have known the various benefits that you can get from the WordPress Plugins, it is time to select among some of the options available.
Here is a list of 10 best WordPress donation plugins among which you can choose the right one for your need.
Table of Contents:
Best WordPress Donation Plugins
1) Seamless Donations

You can simply get this plugin for free and then can add up other extensions to it depending upon your requirements. Many developers have reviewed that it takes approximately 5 minutes for this plugin to set up.
There are some add-ons that you can have, such as level manager, funds, donors, thank you for messaging, CSV export, anti-spam, and many others. There are so many amazing features available such as the ability to accept the donations in different currencies. Other features include standard post types, tutorials, support, and so on.
Notable highlights of Seamless Donations are-
Custom Post types
Extensibility driven designs
Shortcode engine designed for extensibility
Translation ready
2) Give

This is mainly a fundraising platform and a donation plugin.  This plugin is kept on the top of the list because of its amazing facilities in beauty, pricing, add-ons, and functionality. The freemium plugin is a favorite among the users because it does not force on you the different add-ons available.
This is the reason; most of the charities and non-profit firms make use of the default form on their site, without much of add-ons. The designs of the forms are already beautiful, and hence most of the times, there is no need for any further editing of customization in it.
Notable features that make Give one of the most preferred WordPress Donation Plugins are-
Easy and Hassle-Free Giving
Zero Commission Charges
Simple to Customize and Enhance
Flexible Options and enhancements
Rich library of add ons
3) WooCommerce Donation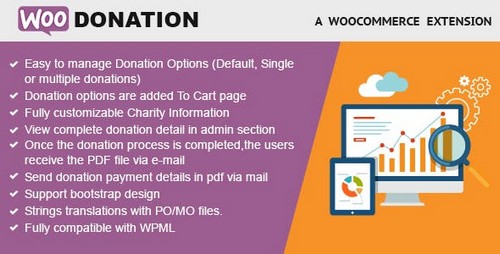 This is a plugin that works well when you have a WooCommerce site created. In such a site with this plugin, the customers select a particular option and pay for it but do not get in return.
The best thing is that you do not have to change anything in your site, and the customers can order donations apart from the products that they are buying. You can get reports on how everything is going on. You can name the campaigns that are running so that you can have a better track of them. It is quite affordable also for your pocket.
Key things to remember about this plugin are-
Setting up a particular product as a donation from a list of product
Setting up a donation button color as per your theme primary color needs
Options to a custom set up donation button text and text color
The setting of donation form on Cart and Checkout page
Manually have the option to set donation form on cart and checkout page
4) Charitable

This plugin can be called to be free at times for several features that it provides such as geolocation support, use of avatars, videos, simple updates, and many more. But of course, if you are looking for more advanced features, you can always get the premium version of the plugin.
One of the main benefits of using this plugin is that it does not charge transaction fees. Apart from it, there are also a number o other features available such as amazing payment gateways, fundraising extensions, campaign updates, blog page, and excellent customer support.
Core features of Charitable WordPress Donation Plugin are-
Easy to Use
Unlimited Campaigns
WordPress Themes
PayPal & Offline Donations
Donation Management
Developer-friendly
5) Donation Content Locker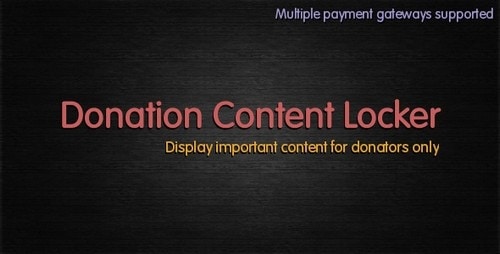 This plugin helps you if you wish the users to donate and then unlock certain content on the site. It is great for options such as online books, video courses, or something similar to these.
The plugin is quite affordable and comes up with a wide range of features. The look of the plugin is quite modern and support number of payment gateways such as Payza, PayPal, and many others. Also, there is an option to block a particular donor on your site.
Essential highlights of Donation Content Locker are-
Monetizing your website
Modern and secure donation form
Lock important content
Multiple payment gateways
Minimum donation limit
Remember donors
Activation links
Block unfair donors
WYSIWYG editor
Accept shortcodes
Terms & Conditions supported
Shortcode was driven
Single donation
Easy to install
Translation ready
6) Smart Donations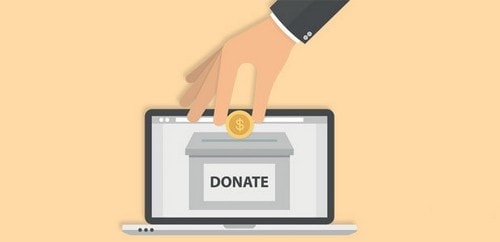 This is quite a simple plugin option that allows you to put up the plugin button for donation almost anywhere on the website. Though there is a free version available, it may not be of much use. It is better to get the paid version, and you can choose among other plans.
The plugin will allow you to set goals for your campaign and create the option of recurring payments. You can have donation buttons as well as forms for the purpose. The donation pricing is excellent.
The vital feature set includes-
Customize the appearance of Donations
Inclusion of Goal Meters
Analyzing your results
Creating recurrent payments
7) Donorbox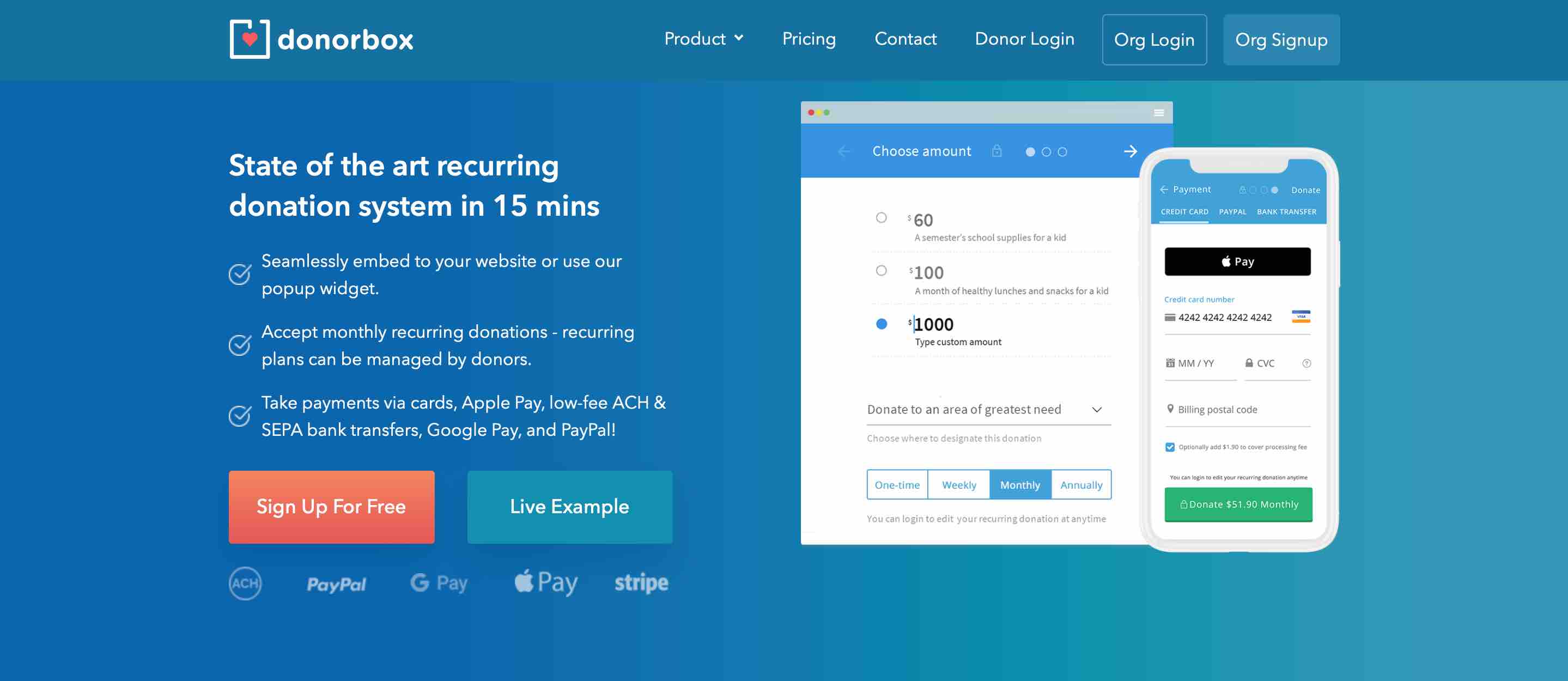 Donorbox is not only a donation plugin, but rather a number of people also can use it as a website builder.  The best thing about this plugin is that it is quite fast and gets integrated within site within about a time of 15 minutes along with the creation of the recurring payment option.
Apart from offering you a strong recurring payment option, also it will not charge you if you are not having more than $1000 each month. It helps you to accept payment through various options, and also it is compatible with many languages as well as multiple currencies.
Important highlights that make Donor box one of the best WordPress Donation Plugins are-
customizable Donation forms
Easy fundraising as it accepts multiple currencies
Effective sharing of the cause by easily embedding your donation forms into your site
Automated actions such as monthly repeat donations can be set up in 1 minute
You can manage all the donations from the dashboard
Your data is protected by SSL/TLS technology
8) Donation Thermometer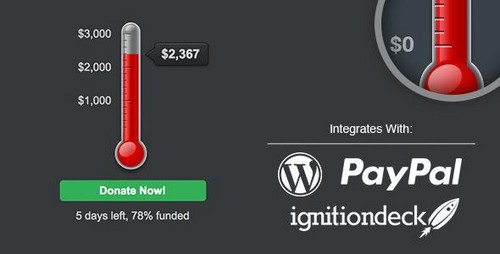 The plugin is known to have some great demos and also a knowledge base on the website. If you are looking for some easy options in the donation website, this is one such plugin that you can make use of.
It comes up with drag and drops feature along with many others, such as responsive nature and customization options. Also, there are many other features available such as auto-generated messages and support of multiple languages.
Some other features that enable this to secure a place in the top WordPress Donation Plugins list are-
Displaying classing style thermometers for fundraising
Fully customizable options are available
Product visually sharp graphics
Easily blend with your site content, page or post
9) Donation Manager For WordPress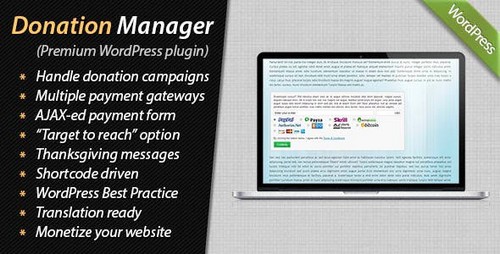 Download manager for WordPress gets integrated into the site with ease and is known to handle a wide range of currencies.
The payment gateway is quite pleasing because the number of options here are vast in comparison to many other plugin options available in this category. The plugin is translation ready and also you can add up a thank you message for the donations made.
Top features because of which Donation Manager is securing a place in top WordPress Donation Plugins are-
Multiple payment gateways
Shortcode was driven
Multiple campaigns
2 templates
Easy to install
Translation ready
WordPress Best Practices
10) PayPal Donations

PayPal Donations come up with a sleek look and is very much powerful in its features. PayPal is in the business of transactions for a long time, and hence, it is great in offering you the services for donations.
PayPal can be a great choice because it is easy to use and is also quite fast in its operations. There are as many as 15 translations available in the plugin, and hence you do not need to make use of any other translation plugin with it. The plugin offers you with pre-designed donation buttons, and it is equipped with easy to use widgets.
Other highlights that make PayPal Donations secure a place in the list of best WordPress Donation Plugins are-
Button Manager
Page / Post Button shortcode Inserter
Donation Widget
Lets customers choose to make a recurring monthly PayPal donation
7 different PayPal donation buttons
Conclusion – WordPress Donation Plugins
Donations are needed for social causes and to help the needy.
There are many of the people who invest their whole life in such social causes. But for such help, they need financial support, and this is the reason donations are asked for. This can be ways how the donors are also contributing towards the social cause.
Websites are a great way today to raise donations for such help. WordPress donation Plugins are great because they help in several ways so that you can get an easy going and great website created without much trouble.
Want to know the best donation plugin for your site? Share your site details with us, and our experts will guide you in the process.
If you liked this article, we bet that you will love the Marketing91 Academy, which provides you free access to 10+ marketing courses and 100s of Case studies.