If you wish to have a great website for your business, one of the best ways is to get it designed on WordPress. Again, it is important to select a great business theme for your website to make it look stunning and attractive for the visitors. Top-performing WordPress business themes can help you in this like a pro.
In this post, we will be diving deep into 10 best WordPress business themes and their key features.
So, without any further ado, let us have a look at the list, so you can choose the one that you think is best suitable for your business.
Table of Contents:
Divi
Massive Dynamic
Unbound
Sydney Pro
StartIt
Exponent
Digital Pro
Pofo
TheGem
Navy
Top WordPress Business Themes
1) Divi

Divi is a responsive theme that comes with a very clean interface.
Due to its elegant designs, the theme is considered ideal for all types of business options, whether a corporate one or a creative one.
The designs are not only flexible but also offer you an excellent customization feature. You don't have to worry if you are not an expert in coding because the theme offers you with drag and drop feature so that you can use the features efficiently.
Even it may happen that you may not require customizing at all because you will come across a number of pre-designed options among which you can choose the right one for your needs.
This will save a lot of time in getting a website ready so that you can invest your time in some other equally important task of the organization.
Key highlights of Divi are-
Real-Time Design
Customize Everything
46 Content Elements
Just Click & Type features
Responsive Editing
Premade Layouts
Create and save your own Divi layout
Elements for all the occasions, e.g. Audio Player, Blog, Call to Action, Comments, Contact form, etc.
2) Massive Dynamic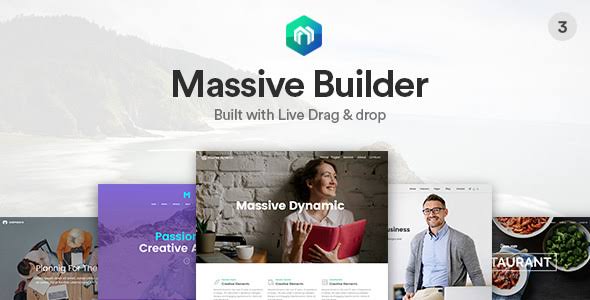 Looking at the presentation and the appearance of the plugin, it can be said that it is highly professional and may have a bright future ahead.
It helps you in making proper use of the whole screen and also offers you several options such as sliders and others to make the site look immensely impressive. The layouts are well designed with different options, such as drag and drop features.
It has over 70 shortcodes that can be helpful to many developers.
Though the scrolling of the theme is not that impressive, its overall features are enough to make many of the developers to go for it.
Notable features of Massive Dynamic that make is one of the best WordPress Business Themes-
70 Unique Templates
Efficient Section Builder
Live Text Editor
More than 70 elements like Text, Button, Call to Action, etc
Theme Importer, Page Layouts, Page Setting, Drag and Drop, etc.
3) Unbound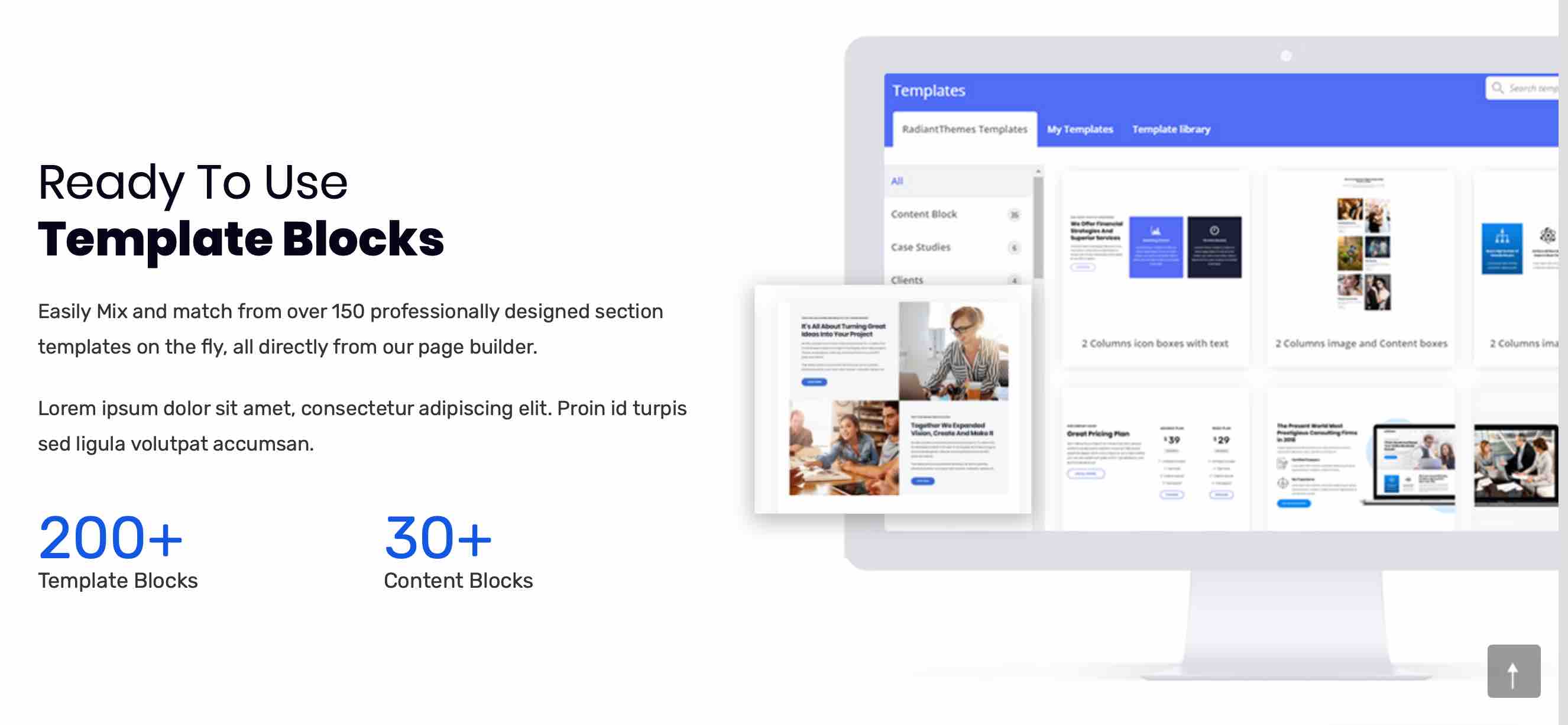 Competition is quite high today in almost all the niches such as creative and others. To combat such a competition, Unbound is an ideal thought to have a proper WordPress business theme for your site. This easy to use option is enough to provide your website with profitable solutions.
It has a range of demos of different niches that you can have a look at before you start up designing your website. Such layouts are great when you are working on various options, such as portfolios, showcases, and so on.
Though there are various layouts that you can come across and can choose one among them, you also have the freedom to customize your layout.
The plugin is integrated with the page builder plugin of WPBakery. So, you can even create your layout for your website. Other qualities because of which it is in the list of best WordPress Business Themes are-
You will get more than 120 Ready to Use Template Blocks
You get a theme which is responsive retina ready
Incorporates 25 pre-built demos
More than 150 pre-built inner page templates
Powerful and appealing portfolio page and templates
You will also get 200+ theme features and configuration options
4) Sydney Pro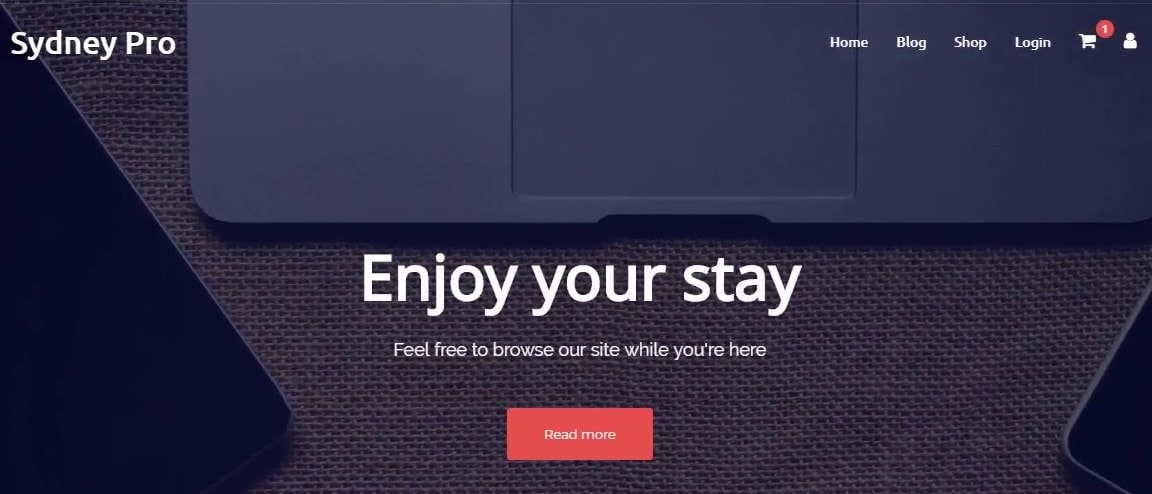 As the name suggests, this plugin is based on the Sydney theme.
It has a parallax background that provides a stunning experience that is highly suitable for different options such as freelancing and other business ideas.
It comes up with a number of customization options such a color layout, Google fonts, sliders, page templates, customizable images, widgets, and many others.
It is also great in offering quick navigation and excellent user experience. There are many other features, such as social media icons, translation readiness, and others that can help get an excellent website built for your business organized.
Let us have a look at its key characteristics-
Your choice of header
Extra page templates
Video Header
Footer Contact
Woo-commerce
Single Post/Page Options, etc.
5) StartIt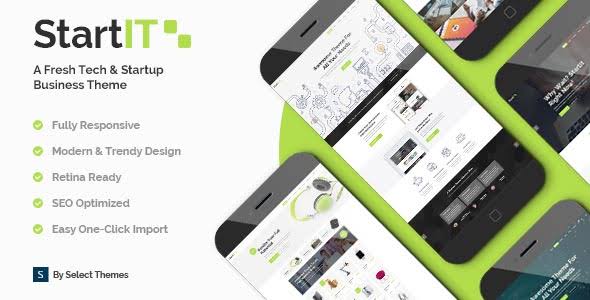 If you are a new business that has just started, you need a little push to get the momentum. This particular theme is the push that you need in your startup business.
The theme comes with a simple to use interface and easy-going usage. It can offer you a large number of layouts that you can use to get some great designs.
Along with that, you also have a page builder option in case if you wish to have a customized design created. There are so many features that you can have in this theme, such as Google fonts, header styles, background choices, and so on.
Altogether, it can be said that when you are using this particular theme, you can be sure that creating a website will not be a difficult task for you.
Salient features of StartIT one are-
It is a fresh startup business theme
You will get 21 homepages
It offers top-selling Tech Theme
Personalized support
6) Exponent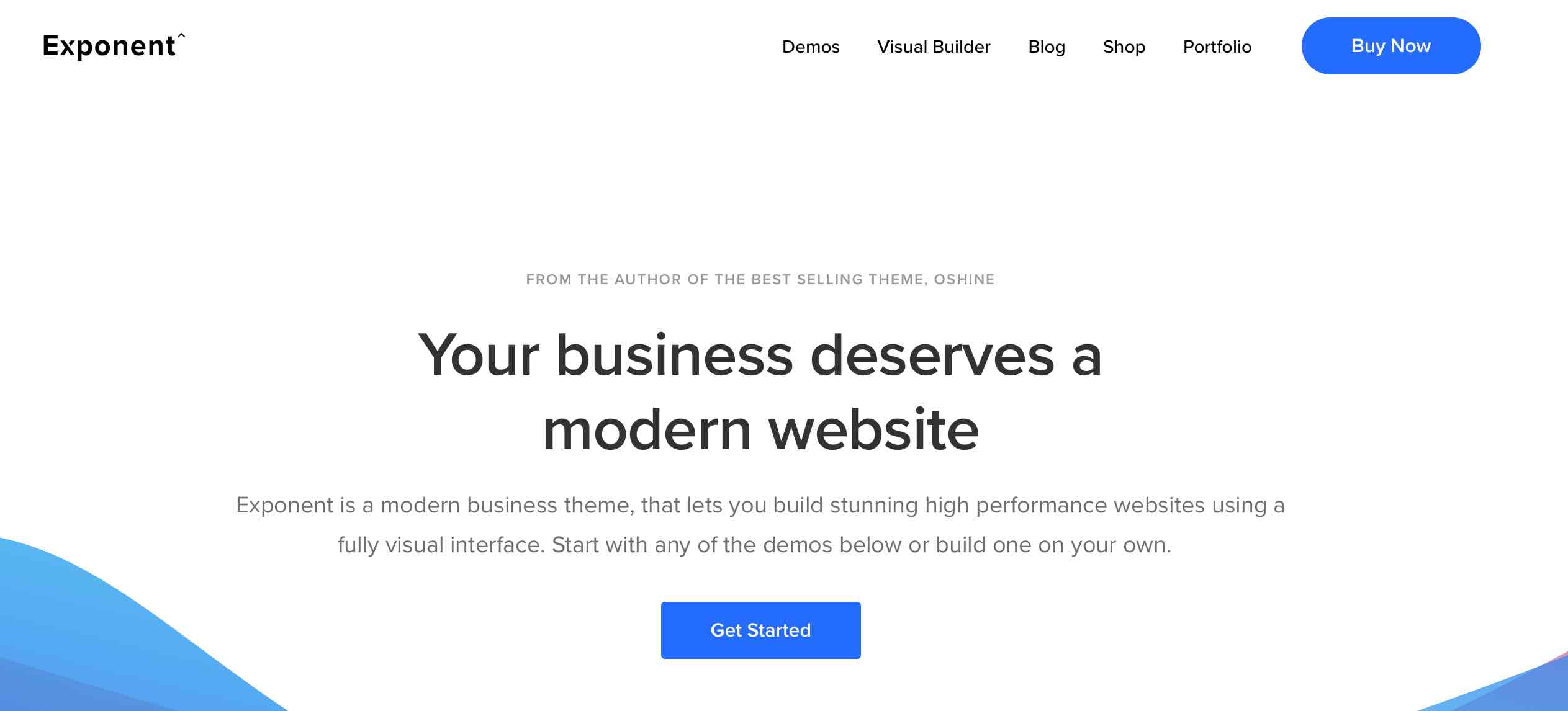 If you wish to provide your website a new look, you should go ahead with options such as Exponent.
It comes up with different layout designs that can offer your business website with a fresher look. You can make use of the layouts or can even look forward to customizing your design.
Exponent is known to offer a number of customization options so that you can have an organized website created to attract good many traffic.
Some of the crucial reasons why this theme can be useful are due to its faster performance and making the sites compatible with different devices and browsers. It can be said that this theme is the top pick in this section.
The theme can be used for almost all types of business, and hence anyone can choose it to get a great website created. A few features that empower Exponent to secure a place in the list of best WordPress Business Themes are-
More than 200-page layouts
More than 22 Modern Demos that are also completely responsive
Simple setup process
Online stores powered by Woo-Commerce
Multi-Lingual and Translatable, etc.
7) Digital Pro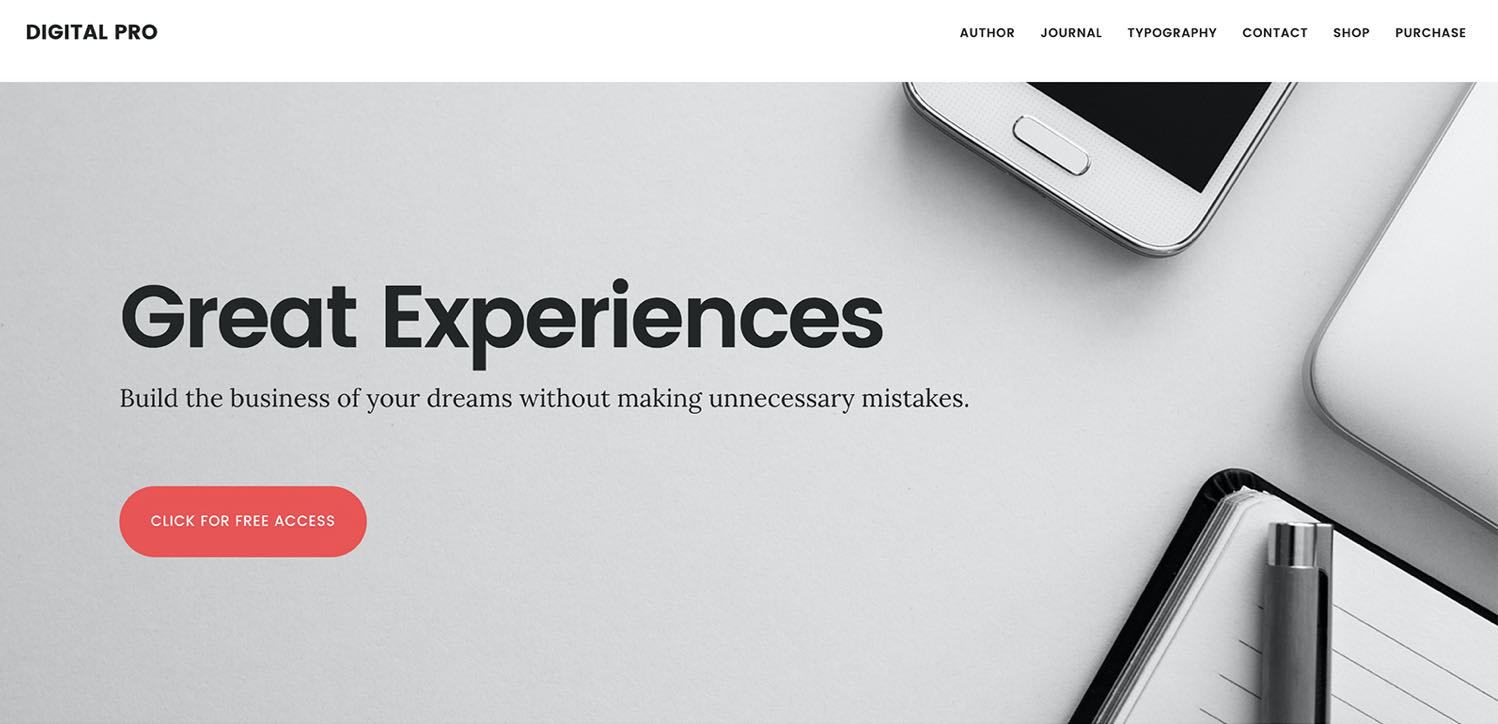 The theme is developed in the framework of Genesis, and hence it offers a powerful list of features and yet an effortless structure outside for the viewers.
You can have a look at the various layout designs available. Along with the layouts display, the theme also offers the option of customization of the designs so that the users can get precisely what is needed for the website.
The typography is clear, and there are so many different theme options to choose from for your site.
This particular theme is all about making things seamless and simple. Hence, if you have a simple business option and you are looking for a website for that, this is the exact theme that you need to go for.
Key things you should pay attention to-
Theme options
Theme Customizer
e-Commerce
Customizable Header
Mobile Responsive
Widget Areas
8) Pofo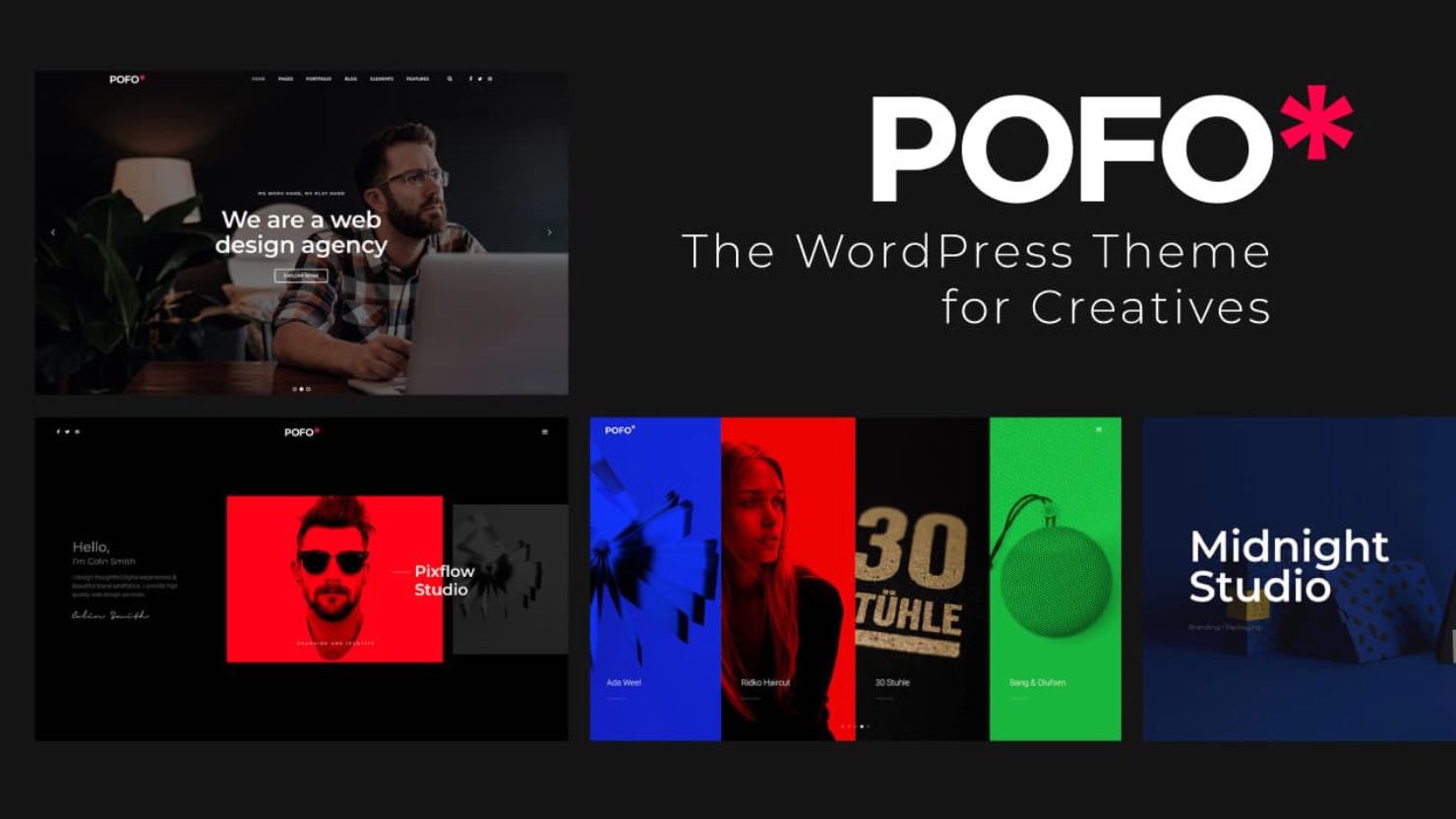 Websites should be not just attractive but also should look professional in front of the viewers. The theme Pofo offers a site that has a clean interface and very understandable and easy to navigate layouts.
This theme is known to offer a lot of features so that you can come up with a perfect website for your business. It has about 25 demos so that you can have a view of the different sites built.
Also, it offers you more than 200 layout designs. You can use layout designs as it is or can even customize to get something of your own. Important features are-
Modern and vibrant design
SEO and Speed optimization
Highly professional coding standard
Documentation and Support
This lightweight and flexible theme is compatible with MailChimp
It is ideal for options such as e-commerce websites
9) TheGem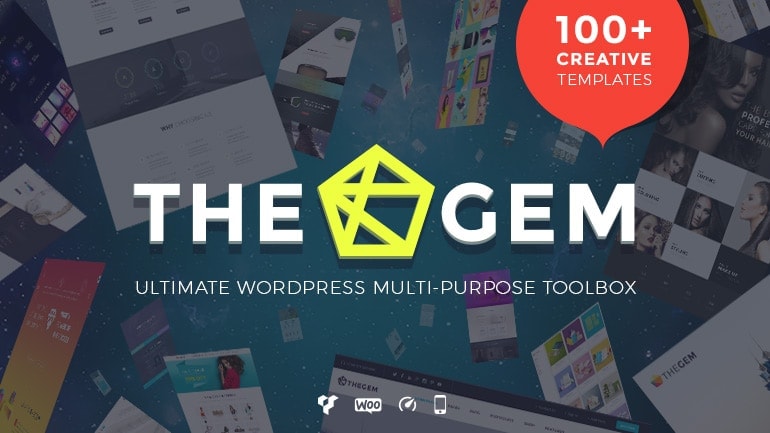 TheGem theme is something that offers you to create a website that is user-friendly and also displayed a vast number of products.
It is featured with a wide number of options such as slider revolution, visual composer, and many others. The layouts can be created or can be customized from the already existing ones.
The theme is best for almost all types of business options.
But as it is so much attractive in looks, it can be said that it is best for creative professionals. The theme stands out from any other theme is because of its innovative and different features.
Key characteristics of TheGem that make it one of the best WordPress Business Themes-
High Performance
Effective for SEO
Fully Responsive
Woo-Commerce
Endless Creativity
Premium Sliders
Plugins Ready
10) Navy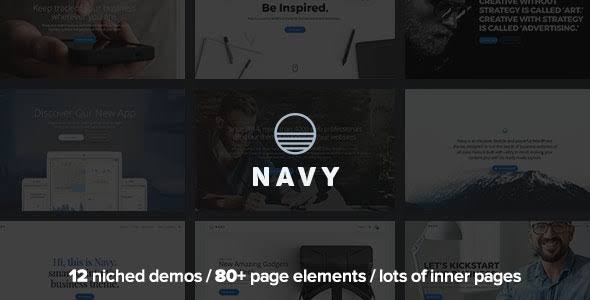 It is one of the best multipurpose WordPress themes that you can come across actually.
It offers a clean interface and a sleek look to the websites that is a perfect one for professional business sites. It is featured with options such as varied homepages, templates, pre-built layouts, visual composer, and so on.
Apart from the basic needs, it also has several other creative features such as Google fonts, header styles, video background, slider revolution, and many others.
Having a look at such a long list of features offered by the theme, it can be said that though it is a multipurpose option, the Navy was designed purely for the business sites. Few other highlights for you are-
12 unique home pages that are customized as per your needs
Inner pages can fulfill all your content needs
Customizable header
Drag and Drop Page Builder
Efficient Grid Builder
Video Backgrounds and Parallax
Variety of icons and related elements
Easy to set up and install
Conclusion
Having a professional business website can be the biggest challenge that a person can have.
If you are creating the website on WordPress, you can still be saved because you can use the business themes to get the site designed and built conveniently. But you need to be sure that you are selecting the right theme to get the site created in the right way.
Aforestated WordPress Business Themes will, for sure help you in the task.
Are you still having any doubts about choosing the right theme for your site? Ask our experts in the comments.