A great mentor is a valuable asset whose advice can build and rebuild momentum in your life. His knowledge and experiences prove a lesson to the mentee to develop new insights towards their surroundings.
Traversing alone is not easy you need someone's guiding hand that can prove a blessing in forging a path of your own. His inside knowledge, influence, and advice can help you to develop traits, and skills that will make your career path better.
If you are searching for an opportunity to learn then you need to find a mentor who has acquired the mastery in mentoring. Choose someone who is known for his value and honesty as it will open new growth opportunities and will turn out to be a vital learning experience.
1) Credibility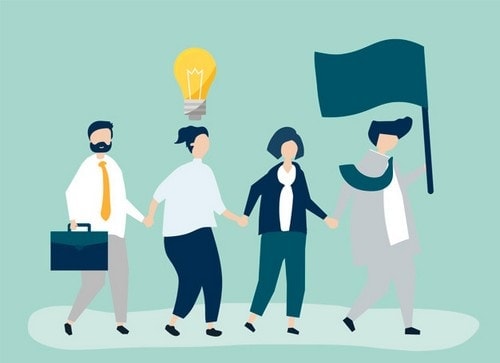 The best mentor is the one who has achieved success in your field or a relevant field. Due to his own success, the mentor is very credible and reliable resource.
His knowledge will prove a guiding force for you and help in overcoming the obstacles successfully. When you ask for a mentor you are looking at his credibility, decisive nature and his willing attitude to teach you everything that he knows. He may not have all the answers but his wisdom will support you in finding the right ones.
2) Positive role model
One important thing why any mentee asks for a mentor is to bring hope and positivity in his life. You can learn a lot from watching a good mentor behave in a particular situation. He will create make-believe adverse situations and tell you how to handle them.
He will share his experiences and direct you through your diligently. He has faced nearly every situation in his professional career and his thought-process will give a glimpse of the tough character behind the façade. He now has nothing to lose and everything to gain and this positivity will prove a stepping stone in your success.
3) Genuine interest
A relationship between the mentor and mentee is very personal as well as professional. Yes, he is there to direct you in a professional capacity but with time the relationship will evolve and a personal tone is bound to creep in it.
How can a mentor know about the desires, interest, and aspirations of his mentee if he does not step over the line and become personally involved with him? When you ask for a mentor you are looking at a person who can help you in fulfilling your dreams and hopes. Some people think that parents can become good mentors but it is not so.
They cannot be objective enough and their conflict of interest holds them back from making harsh decisions. A mentor is an independent entity and is used to make critical decisions he will not face such a problem in his mentoring.
4) Sharing experiences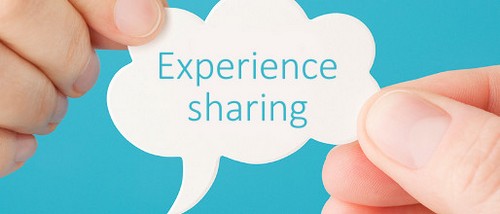 A mentor-mentee relationship is very critical and needs efforts from both sides to make it successful. It is useful to have a mentor and landing a good one is like having your dream come true. When you ask for a mentor you want him to share his experiences with you so that you can also achieve tremendous success in life.
A mentor is a trusted counsellor that can serve as a career and personal development tool. Listening to his valuable experiences will help a mentee in fulfilling his own aspirations and goals. It is important that a mentor shares his failures and mistakes with his pupil so that you can learn and avoid them.
5) Listening skills
This mutually beneficial relationship between a mentor and a mentee is very healthy and fosters a feeling of goodness in both the parties. It is important that both of them have listening powers. When a mentor is speaking it is important for the mentee to listen attentively and grasp as much knowledge as he can.
Similarly when it is the mentee speaking the mentor must listen so that he can understand his mindset and thinking process better. Treat your mentor as a well-wisher and explore your ideas with him openly. Talks with your mentor will give you a better perspective of the situation.
6) Helpful advice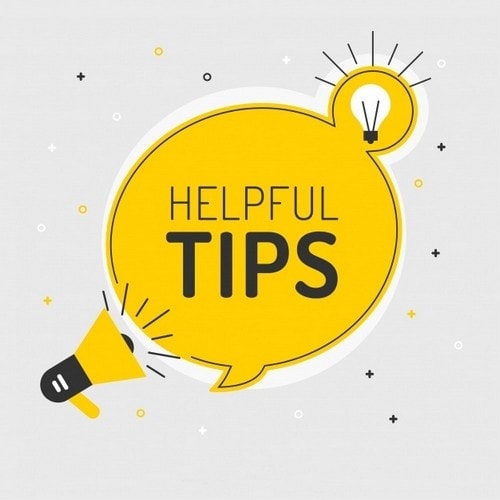 A mentor is an honest and open coach who is interested in your wellbeing and is eager to work with you so that you reach new horizons. When you ask for a mentor you are looking at a person who will discuss your goals and offer advice.
A mentor is actually a sounding board that listens to you, discusses the issue with you and will draw out your responses by leading you to it. Good mentors always ask permission before offering their feedback. They try to offer an unbiased opinion and sometimes it might be against your thoughts. Do not let it hamper your relationship.
Sometimes you need a dose of the bitter pill so that you can recover from a bad situation. Think of it in those terms and remember a mentor is your supporter. He will never do anything that will hamper your progress in life.
7) Asks questions
A curious mind is an open mind that will ask questions and will travel new paths to find answers. When you ask for a mentor you are looking at someone who is eager to answer your queries. When you are on an open platform and are asking questions it provides a delightful insight in your mindset to your mentor.
He can understand you much better and can recognize your passions, dreams, values, and needs. During these sessions, your mentor can share his wisdom and give you new insights into the situation.
8) Fresh perspective
A mentor has a multi-faced role in the life of his pupil. He is basically a role model and a trusted resource that gives emotional support to his mentee.
When you ask for a mentor you are looking for a person who inspires, offers encouragement and gives a fresh perspective to every little thing. He will be able to maintain an emotional distance from every issue and give you objective feedback. His clarity of thoughts and backing will help you to gain better knowledge about yourself from another person's mindset.
9) Offer confidence
A good and powerful mentor is genuinely concerned with the welfare of his mentee. He is always on the look-out to meet his questions and concerns so that he can help him to achieve his desires in life. While exploring career options and discussing goal settings it is the mentor who gives his pupil the confidence to move forward and stick to his vision.
When you ask for a mentor you are looking at a person who will highlight his mentee's achievements and boost his self-belief. He will celebrate the success stories and in adverse times give him his backing to maintain the necessary confidence levels.
10) Skill building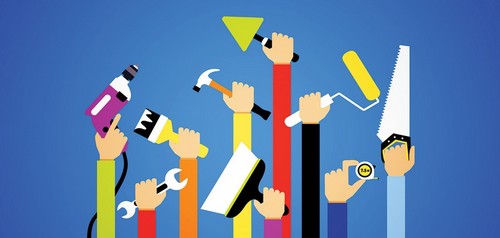 A mentor has gained tremendous knowledge over the years. When you ask for a mentor you are searching for a person that will pass on his skill and knowledge to you. He will help you in enhancing your own skills so that you do much better in your life.
He can provide an insight into the workings of corporate culture and can also introduce you to new contacts. His tips, skills, knowledge, and support will prove a blessing and work in your favour. A good mentor allows the mentee to toil with a problem himself so that he can work through the issue and learn important lessons.
This helps the mentee to solve complicated problems with self-confidence and he learns to trust his skills and judgment in important matters.
If you liked this article, we bet that you will love the Marketing91 Academy, which provides you free access to 10+ marketing courses and 100s of Case studies.