Micromax has recently overtaken Samsung to become the top mobile phone manufacturer in India. Off course, Samsung is still the leader for Smartphones. But considering the large product portfolio of Micromax, as well as its penetrative strategy, it is no doubt that Micromax has overtaken Samsung. It has been a long and hard journey for Micromax. Here is a bird's eye view at the Indian Smartphone market.
Source – trak.in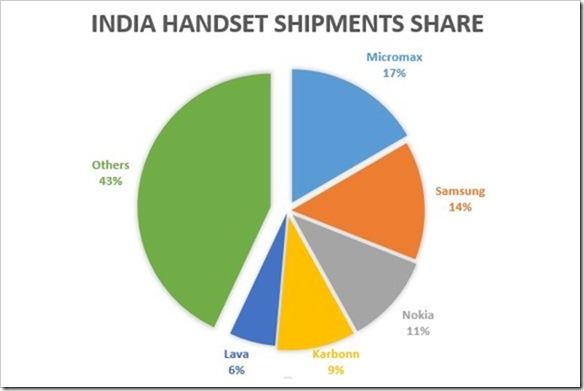 Here are some of the reasons that Micromax has become the number 1 mobile phone manufacturer in India.
1) Value for money –
Micromax is a through and through value for money product. Micromax provides most of the features which top smartphones give but at a lower cost with a small drop in quality. However even Micromax HD phones and lower end mobile phones are good and provide value for money against Samsung phones which cost a bomb.
2) Features match the top smart phones –
Micromax has not won the market for Smart phones because there are some features which are exclusive to Samsung and iphone. These features are mainly present to attract the really geeky and hence the price of Samsung and Iphone is higher. Otherwise if you want to go for android and you want to have most common things found in Samsung phones, than Micromax is your best bet. This is because Micromax matches the top smart phones for all its features and throws an ace by being better in price.
3) Good placement –
Micromax is a company which grew in leaps and bounds. So it is an achievement for this company that they were able to distribute this product so well across the market. You Will find Micromax available in most of the A grade retailers as well as small retailers and mobile shops. The country wide distribution is very strong and hence the sales of the mobile brand is strong as well. Kudos to the Micromax sales and logistics team to plan such a far and wide distribution for the product.
4) Good portfolio –
The growth of Micromax started with the Super fone canvas and Micromax has not looked back ever since. It then bought its line of hd phones and the portfolio grew to be even better with smart phones of all range. Micromax also introduced low end qwerty as well as mobile phoes which sold in good volumes. Thus Micromax has had a good portfolio in the last few years and the portfolio is increasing in size and quality.
5) Excellent marketing for a low-cost phone –
While everyone was advertising the features of the phone, Micromax brought in Hugh Jackman. It was a master stroke by Micromax. Micromax already had the low end customer base buying its phones. But what it needed was to inform the high end customers that there is a new player on the block. By bringing in Hugh Jackman, Micromax raised several eye brows and everyone took notice. Thus, overall Micromax's regular promotional ads, it's point of purchase branding and its penetrating marketing strategy makes Micromax an excellent marketer. It had to be an excellent marketer otherwise it would not have survived in the Indian diaspora.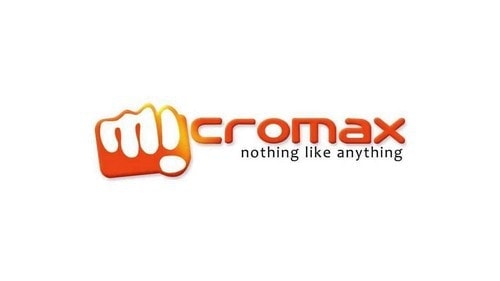 6) Good service support –
Service is the key for any product and channel based business. And it was good to know that Micromax provides excellent service for its mobile phones. There are a number of strategically located service centres in practically every city which matches the expectations of customers. This good service of Micromax and the resultant customer satisfaction was responsible for word of mouth to be generated for Micromax.
Even though there are many positives for Micromax, it will have to take many steps before it even touches the likes of Apple and Samsung in the Smart phone market. At the same time it has to ward off competitors. Thus the road ahead is not too easy for Micromax.