Considering that I am 30 years old, i have been eating Maggi for probably the last 15 years at the least. The same goes for many people across India and across the world who would have eaten maggi for the last many years. Suddenly, you see it in the news that Maggi is dangerous and it should not be eaten. Doesn't that make you regret the many times you have had that snack?
If it makes you regret having eaten Maggi, think about how much Nestle India is regretting this Maggi controversy. It appears that the controversy had started a week back but it has snowballed into a big fight between Nestle India and the Indian government. The audience, i.e us consumers, are confused as to what is happening and who will come out the winner. As usual, we expect that everything will calm down in the coming weeks or months and things will come back to normal.
But the question to ask is, why was maggi banned and what did Nestle India do wrong to get Maggi banned?
Initially, there were several complaints about the MSG level which was found in processed foods. MSG is mono sodium glutamate also known as lead and is allowed till 2.5 ppm in India. It was found that the MSG level was especially high in Maggi.
But there were variations in MSG content across states because the manufacturing plants are different. In goa for example – the MSG level is less but it is very high in places like Delhi where the manufacturing is from a different plant.
But is this excusable? I don't think so considering that the manufacturing formula after all has been designed by Nestle. The allegations were ignored a year back because MSG is allowed in several countries. The US and China for example, have many processed foods high in MSG content.
However, in the last week, a food inspector found samples of Maggi having 7 times the permissible MSG levels. The MSG was 17 ppm whereas it should be 2.5 ppm max as per Indian foods standards. MSG levels were 7 times higher then permissible.
Naturally, when this information became public, the government took the necessary action. Delhi immediately banned Maggi across the state and after this, tests were carried out in other states and the same PPM level was found. Thus, as on date, Maggi finds itself banned in 6 states across India with the fear that more states will follow suit.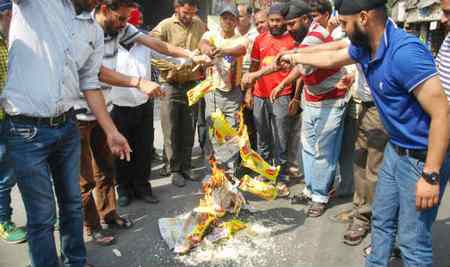 The good move by Nestle India has been that they have voluntarily taken Maggi off the shelves for an indefinite period. Which means, that Nestle is worried by the controversy and with the long-term ramifications of keeping the product selling across India. The brand Nestle has taken a severe hit in the last one week itself.
So what are the business lessons that we can learn from the Maggi controversy?
1) External business environment can change in a day – This is exactly what is causing problems for Maggi. Suddenly, the whole of India is divided in two parts. One who supports Maggi and those who don't. For Nestle, the sudden ban and the actions it had to take are proof that External business environment can hurt even the strongest companies.
2) Bad news spreads fast – Literally the day after the announcement, the bad news for maggi snowballed. The first step was the ban of Maggi in Delhi, after which it was banned in 6 states. Now maggi has been taken off the shelves but the whole sector is being analysed including Yippie and the other noodle variants. At the same time, Maggi oats and other Maggi products will be analysed as well.
3) The bottom line drops in crisis situation – The Nestle India stock dropped by 9% – its biggest drop in a single day – on 2nd June, 2015. This factor alone would have brought hushed silence in the board room causing the Maggi officials to feel helpless.
4) Localisation should be implemented properly – Although all companies have to change their products as per the country they are operating in, localisation should take all factors into consideration. MSG levels allowed in US and China are high but they are far low in India. Nestle India should have taken care of that fact.
5) Quality control is not to be messed around with – If only the Quality control of Maggi was strong, these packets with the high MSG levels would never hit the market, and maggi would not have been in this controversy. Lets face it – even i am skeptical that Maggi will not bounce back strongly with lesser MSG content noodles. But the quality control needs to be in place to avoid such controversies in the first place.
6) Social media is getting stronger – If it was only newspapers and televisions, Maggi would not have become a joke. But jokes and memes on social media spread so fast, that within a day everyone was laughing at the situation that Maggi was in. And these jokes and memes will devalue the brand faster than any judgement by the court.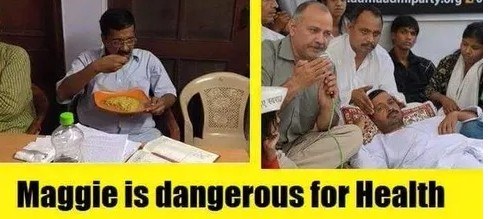 As of now, planning a comeback strategy is most important for Maggi. Even if the court rules Maggi OK to be eaten, people will still avoid it at least for the coming 3-6 months, till the issue is forgotten by consumers. Thus, Maggi needs to be ready for the a slump in their sales figures.
A proper comeback will involve Maggi testing their own noodles themselves, and coming out with a statement proving that Maggi is safe to consumer. Here are the defensive actions already taken by Nestle India.
Their CEO has openly proclaimed that Maggi is safe for consumption in India and across the world
Nestle is creating a special section on their website for users who are distressed with the current scenario and to address their complaints and fears
Nestle has also taken all packets of Maggi off the shelf across India.
In future, Maggi will prove that its MSG content is upto mark and therefore launch the product again. However, it might not be left alone so easily as the state is sure to prosecute Nestle on the fact that some of their packets and one batch in particular was found to have such high MSG content.
The Maggi controversy is yet to be unfolded completely. The coming days will tell us more of the situation. But one thing is for certain considering past such food controversies — Maggi is not lost and it will come back to Indian markets very soon.