Business credit is a determining factor for the financial reputation of an organization. It has a major impact on the funding and tells whether your company can be trusted in financial circles to manage money properly.
Business credit is all about trust, reputation and future relationship in a professional capacity. Building business credit is a slow and steady process that is very important in acquiring financial backing as it eventually leads to the growth of the company.
In simple terms, it is an economic resource that establishes the financial foundation of your business entity. One of the most important advantages of having a good business credit is that you can be on the driving seat during negotiations with suppliers, investors and potential lenders.

1) Separate professional and personal life
Personal life should be a different entity from your professional existence. A business is a risk with ups and downs and you cannot let it have a direct impact on your personal commitments.
Your personal credit may be very high but it is not a good idea to take loans in your personal name as it makes you directly liable for the debt. If you hit any hard times it will have an adverse effect on both professional and personal life.
One of the best ways to build business credit is to safeguard your individual responsibilities and separate business activities completely. It is important that your company gets credit on its own worth so do not mingle funds.
2) Creates viable safety fence
Business is very unpredictable and both profit and loss are part of its nature. One important reason to build business credit is to create a viable safety fence around it. A time might come when your sales figures drop or you have been unable to make as many transactions as required.
These grim circumstances might result in a money problem and you might need extra cash to handle the lean period. A good business credit will acquire the much-needed cash from a lender and help you in getting over the problem.
3) Financial prospects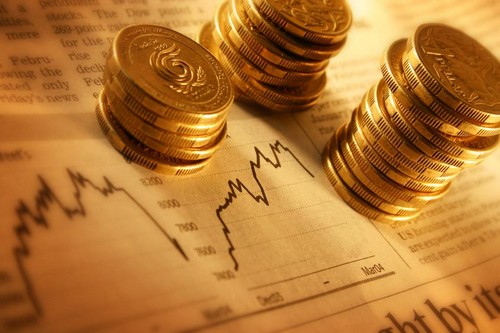 One of the main reasons to build business credit is that it will enhance the financial prospects of a company. Guidelines for corporate compliance are very explicit and creditors and lenders are interested in handing over any assistance only to those who are in tandem with the business credit ratings.
A good history of business credit will prompt lenders to offer loans at low interest as they find you trustworthy. It is easy to acquire a short-term loan but if you are planning for a long-term one then it is necessary to make regular payments and meet your responsibilities on the dot as this will help you in increasing your creditability.
4) Building future credit
One way to build business credit is by taking out short-term loans and safekeeping your cash. Make sure to pay on the time and meet all requirements successfully.
Once you have established your credibility your firm will be easily eligible for long-term loans from any establishment in the future. This is a very innovative tactic and will help in building a strong and trustworthy relationship with a specific lender.
Make sure to take on as much as you are capable of because even a single late payment will drastically affect your credibility in the market.
5) Expansion of physical location
If you are having a good run in your business it might lead to the idea of expanding your physical location. Your office might start looking a bit crowded as you have acquired a larger sales force or your retail outlet might be having more customers than usual.
This is the right time to think about expansion plans for your outgrown space. But do you have the necessary cash or are you looking for a business loan? Will it be short-term or long-term are some viable questions that you need to address beforehand.
One of the major reasons to build business credit is that at this particular time you can overcome all these problems. As your credit is high you can acquire a loan easily for both short-term and long-term period.
6) Conserving cash flow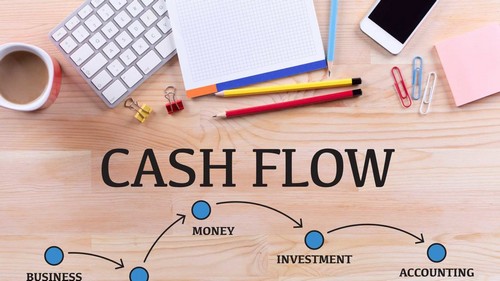 It is a good plan to conserve your cash flow for emergencies and dire situations. In order to build business credit, you must have a supply of ready cash at hand. Vendors and suppliers extend their credit policy without difficulty for one to three months.
Negotiate the terms to your advantage and try to get a grace period. This will help you in meeting all demands successfully within the time frame and you will be able to keep your cash back into your business.
The payment for the services and all the products that are part of your business can be deferred for a later date and you can use this cash for other purposes successfully.
7) Save money
A business can obtain more favorable interest rates than individuals. Lines of credit for both of them are different for instance a business is viable for nearly 7% interest in several circumstances whereas an individual for the same category might have to pay more than 10% rate.
This huge difference is why you need to build a business credit as it will make your firm eligible for credit lines. Lower rates will help you in saving money to a greater degree and you can utilize this saved money for other business transaction easily.
8) Purchase inventory
Inventory is an integral part of an organization and is considered by some as of the biggest and major expenses. It is important to meet the daily demands of your business and replenish your inventory at periodic intervals.
Sometimes it is not possible for a business house to make that investment or he may not have enough cash to do so. You need to build business credit because this is the time when your good business credit might prove useful and you will be able to make a purchase on credit with a payment option of a later date.
9) Business opportunities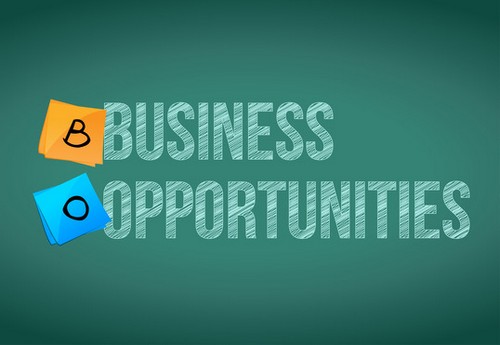 Business is about finding the right opportunities and meeting them on time to gain the first advantage. One reason you need to build business credit is that you can easily convert these opportunities into your benefit. Sometimes chance can lead to a better transaction.
For instance, a company is suddenly offering a huge discount on bulk purchases or you may be getting the option of paying a minimum rate of interest on a loan if you pay it together for six months.
It will be beneficial if you can do so but where is the cash to meet them. In this case, you can take out a short-term loan and help your business by meeting such prospects. Make sure that that the probable investment return is considerably more than the debt you will be acquiring.
Weigh all the pros and cons, make your decision on hard facts and then if found favor, grab the chance to expand your business.
10) Building a business asset
One reason to build business credit is to build your business asset. Yes, it is true. A potential buyer will first look at the business credit and then will agree to your demands. A business entity that has established itself in the market will be eligible for better credit lines.
It will enhance its credit history in the eyes of potential investors, buyers and lenders. The chance of acquiring financial assistance increases to a greater margin and your business seems a safe bet to others. The company value increases.
Business credit is transferable by nature and if in any case, you decide on selling it then can influence the actual value of the company and create terms in your favor.