A CMS is an essential element if you are into blogging. There are several content management systems you can go with. However, if you are still a newbie – you may get confused with the terms and other elements involved in the concept and find it a little confusing.
Let us understand the concept of CMS in finer detail and check what it offers you in terms of advantages and disadvantages.
What is CMS?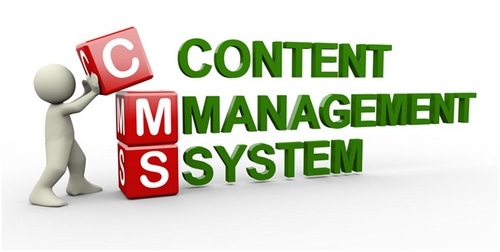 So what does CMS mean? CMS is an acronym that stands for Content Management System. Essentially, a CMS is a type of software that would be running on a web server and will be accessible via a web browser. This means that you do not need access to any extra software like Dreamweaver, iWeb or other similar alternatives.
The concept is also referred to in several variations. Some other names you would find the software being addressed includes
Content Management System
Web CMS
Web Content Management System
CMS Platform and
Content Management Platform
No matter what it is known as the platform comes with a single important functionality – it is used to help the users create and manage their websites.
Exactly when you are ready to build a website, you can make a choice on whether you would want to use a CMS toll or not. In fact, using a Content Management System can be helpful in easing your workload and simplifying the task for both users and developers alike.
What makes it a more comfortable option is it does not need you to have the knowledge of PHP or HTML or even coding.
What Can a CMS Do?
In the simplest terms, a CMS is a Content Management System used explicitly for the purpose of creating and managing a website. The modern-day websites come with multiple elements, some of them being resources, content type and other vital data.
The resources that make up a website would include HTML, CSS, JavaScript, images and other files. The task that a CMS can handle includes managing all these resources and organizing them in such a manner that you can generate a useful and valid kind of content. The content needs to be created in such a manner that it should be understandable and readable by both the browsers and human visitors.
If you are planning a full-fledged high-end website, you may need to go with a few other extra resources. This may include other interactive components like community forums and comment sections. This would further need a server validated or software validated option to save and work with the content that has been generated by users.
What Role does a CMS Play in a Business?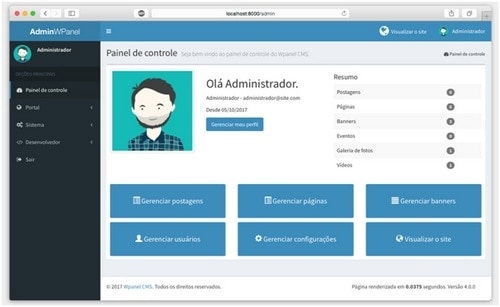 Well, a CMS or Content Management System can help you build your business ahead if you can source, implement and use the right kind of CMS options and manage it properly.
To begin with, it can help you streamline the content on your blog. In fact, it can also be used to update the look and feel of your website for a better understanding and experience. A good implementation of a CMS can aid you in ensuring consistency in your website and its content.
It offers you the flexibility of updating and streamlining your website no matter where you are and remote management of your site should ideally be one of the functionalities that you would definitely fall in love with it.
A CMS can play a major role in reducing the costs associated with the maintenance of your website. In fact, you do not need to hire experienced staff for managing the updates to your site. The non-technical staff can handle all the necessary elements of your website building, though they may need a little training in the basic functions of building and updating a site. The simple and useful CMS helps you avoid the need for appointing the webmasters and developers who may have high remuneration requirements.
CMS also helps in the proper integration of other elements like asset management and customer relationship sections of your website. You can also make use of dynamic marketing techniques for sales management and user satisfaction. Another role that a CMS can play includes the optimization of your website for a multitude of search engines and mobile friendliness.
The major feature that a CMS tool specializes in includes user and group management features. This would help you provide more security to the content being uploaded.
A Few Advantages of CMS
CMS or Content Management System is indeed one of the most important aspects that go a long way in enhancing the functionality of your website. Some of the advantages of implementing the CMS solution can be summed up as here below
CMS works as a centrally located control system for your website.
You can perform a host of activities like updating the content, implementing key SEO functions or even uploading the media content. And all that without the need for technical knowledge.
It would need a considerably lesser number of employees in the IT arena. This can go a long way in improving your budgeting.
The CMS can aid you in reducing the costs to a considerable level.
Updating the data on a website with a CMS implementation should be easy and simple to work with. The process involved with the concept and functionality would be quite user-friendly.
CMS offers you extended support for security. Owners have complete control over what pages they want to make public and which ones should be privately accessible.
The CMS implementation is simple and easier. It helps in a quicker deployment of your site.
A large number of plugins are supported on a CMS platform.
The CMS tools offer you an excellent option for offering community support and help channels
The Disadvantages of CMS
Just the way a CMS tool offers you the advantages we have outlined here, it does also come with a few limitations and disadvantages. Some of these limitations can be summarised as here below –
CMS solutions can be a little heavy on your computer resources. This can make your system go slow or crawl. You need to have access to a really faster system to work with.
You will need to update your CMS software from time to time.
Updates can be a huge issue at times. If you have any incompatible aspects in the update or there is something you need to address, you may find the site go haywire. Such situations may warrant the services of an expert.
CMS implementation can be a little expensive. If your aim of starting a website or blog is to share your views and not necessarily for money making or turning it into a business, it will make you incur huge expenses.
Some CMS solutions may need exceptional system resources and thus would need you to upgrade your devices for handing your website or blog.
Moving between the platforms may not be an easier task as such.
In Conclusion
A CMS would be both beneficial and troublesome in many ways. However, that does not mean you should not use a CMS solution. If you really want to take your website to a new height and make it a practically viable solution, a CMS is an important addition.
Ultimately, it should be dependent upon what kind of efficiency are you looking forward to in your website building and the correct costing involvements. Invest in a CMS tool that lives up to your expectations and functionalities you would want and choose it wisely.