Sometimes people are unable to cope with additional responsibilities in professional and personal spaces.  Lack of energy and a feeling of dread along with continuous tiredness becomes part of daily life. After a point in time, it begins escalating at a steady pace so that the mental trauma along with physical tiredness has a direct impact on the emotional health of that person. This is what is called burnout.
It is a grave issue that is associated with poor work performance, lack of attention, greater stress levels and low levels of efficiency and productivity. Burnout can result in depression hence it becomes very important to be on the lookout for signs and symptoms at the onset if a person shows any discrepancy in his behaviour.
Burnout is a serious issue that has a direct impact on the well-being of an individual. Remember a sustainable lifestyle is the only way to attain full productivity. People think that giving their 100% will look impressive and will help them to attain the best results in life. It is not so.
The human body has a limit of its own and when you start abusing it on a regular basis it will automatically shut down. Exhaustion and dissatisfaction will cause an unchecked downward spiral that will be a cause of grave concern.
There are several predominant causes for burnout that makes it necessary to keep a regular check on a person. If you are a workaholic you need to contemplate your actions and the impact it is having on your body and mind.
Are you living a balanced life where you give ample time to both your professional and personal commitments or are you becoming disillusioned and disheartened by life is a major question that a person needs to address himself?. It is at this time when you need to take a step back and make changes in your lifestyle so that you can take periodic breaks to recharge and refresh instead of walking headlong into a case of burnout.
1) Emotional exhaustion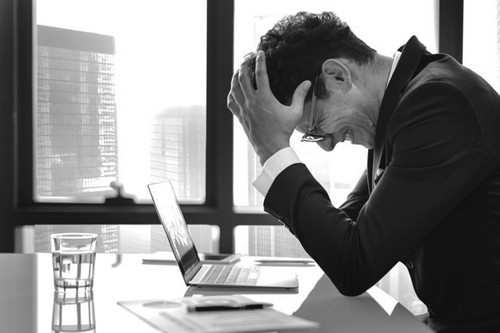 If you are looking for reasons for burnout then emotional exhaustion will surely top the list. When a person is powerless to cope with daily stress and it starts affecting his emotional stability then it can lead to mood swings. He will become sadder day-by-day and nothing will be able to uplift his mood.
This will obviously lead to frustration and unhappiness and he won't be able to find the necessary fulfilment in either any work or in his surroundings. His moodiness will start growing and within a few days, he will feel too tired to complete any work. His energy levels will deplete because of emotional exhaustion.
2) Pessimistic outlook
A pessimistic outlook can result in disillusionment from every sphere of life. Nothing matters as he finds himself surrounded by negative emotions, for instance, anger, despair, anxiety, cynicism, frustration and at last depression. Yes, he was a bit pessimistic by nature at the onset but a regular dose of pessimism has become a reason for burnout later on in his life.
He is longer excited about anything and finds it hard to look at the brighter side of the picture. A person who has a negative outlook starts feeling unmotivated after time as he starts losing confidence in himself. The defeated look combined with stress and fatigue becomes a distinct reason for burnout.
3) Low levels of immunity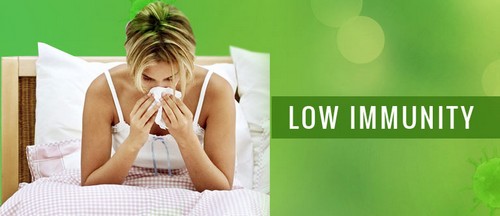 Human beings with a low level of immunity are vulnerable to various kinds of health problems. It is not necessary that the issues will be confined to physical health only as it can also escalate and cover mental and emotional well-being.
Low level of immunity is considered a good reason for burnout as the high-stress levels for a very long time can have a direct impact on the health of that individual. His low immunity levels make him susceptible to sickness and he falls prey to regular bouts of illness first minor ones and later major ones very quickly.  There is a change in the pattern of his behaviour as it becomes more erratic day-by-day. Gradual escalation becomes a reason for burnout if it is not handled at the right time.
4) Inefficiency at work
How can inefficiency at work be a reason for burn-out is a viable question that needs to be addressed? When a person does not have the necessary knowledge and skill to work efficiently he starts losing confidence in himself. He tries to cover up his inefficiency by putting forth more hours than normal so that he can achieve better results.
When that does not happen he will get frustrated and his emotional and physical health starts suffering. Mentally he is so overworked that there comes a time when he is unable to handle any kind of pressure.  This leads to absenteeism from work because he lacks sufficient motivation to get up from the bed and make his way to the office.
Nothing looks interesting to him as his health suffers to a great deal. Hence inefficiency at work actually becomes an important reason for burnout.
5) A perfectionist attitude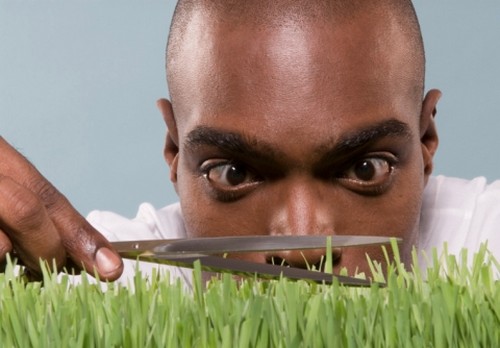 A person who seeks perfection in every work has very high chances of burnout than others. Nothing seems to satisfy him as he can easily discern several mistakes at a glance. His workload goes on increasing because he cannot submit any project on time.
He forgets that perfection is overrated and the demand for the job is to complete satisfactorily not perfectly. There comes a time when his brain becomes exhausted and he succumbs to mental exhaustion. This leads to emotional and physical trauma and a perfectionist attitude becomes a good reason for burnout.
6) Chronic stress
What is actually chronic stress? When a person is stressed 24*7 without finding any relief even a temporary one is supposed to be in a state of chronic stress. It is a serious disability and a huge cause for concern.
A person who cannot handle stress will always feel tired as it will interfere with his ability to concentrate on the job at hand. The attention span gradually narrows down and a time comes when he is unable to inspire himself for productive work.
The lack of energy drains and depletes him so that he starts dreading the day ahead. Nothing can actually motivate him and he gradually becomes lethargic and lazy. Remember chronic stress causes chronic fatigue and is one of the main reasons for burnout in a person.
7) Allowing expectations of others to lead you
If you allow expectations of others to lead you by collar it will surely become one of the main reasons for burnout. Remember you can satisfy some people some of the time but not everyone all the time.
If you continue to think about pleasing others you will have to continuously rearrange your schedule, change your priorities and make adjustments. The endless upheaval will have a direct impact on your mental and physical wellbeing and later result in burnout.
8) Voluntary isolation
How can voluntary isolation be considered a reason for burnout? A person who is introvert cherishes isolation and does it lead to burnout? No not at the onset but other behavioural patterns and habits make an impact on the circumstances and can easily lead to burnout.
In the initial stage, it looks as if a person is shy and prefers isolation to socialize but as time passes the detachment causes a disconnection with people around you. The disinterest actually spirals out of control and can cause emotional aloofness from all the responsibilities. This gradually impacts his emotional health and ultimately leads to burnout.
9) Feeling overwhelmed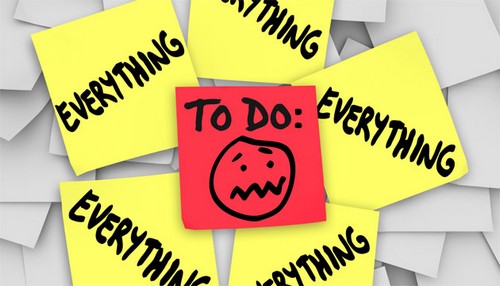 Meeting deadlines after deadlines and running from one project to another starts becoming catastrophic. Are you feeling overwhelmed then beware it will surely lead to exhaustion? Are you allowing the problems to become bigger than they actually are?
Have you tried to take a realistic approach so that it can relieve your tension a bit? If not then the stress and the weighed down feeling will become one of the reasons for burnout. You need to change your perspective if you want to take steps to avoid burnout at a later stage.
10) Working consistently
How proud were you when the office awarded you a cash reward for giving the maximum hours to your workplace. Your routine included work, more work and more work at the cost of your personal life and of course health.
Even if you were not well you arrived on time and tried to give your best. Taking care of yourself was never an issue because you simply did not care about such a minor thing. Working consistently is a major reason for burnout because people fail to realise that our body also needs some time to recharge and rest.
11) Unhealthy lifestyle
Is your lifestyle fulfilling or are you leading an unhealthy one? Do you eat a balanced diet or are you a fan of fast and processed food items? Do you drink fresh juice, fluids, water at regular intervals or do you love only alcohol and caffeinated drinks? Are meditation and exercises part of your daily routine or do you love sleeping till late and running through your morning chores? Are you living a balanced life where you can easily meet your obligations or are you always in a hurry? Why so many questions? Because these questions probably give you your answer.
Remember an unhealthy lifestyle is a guaranteed reason for burnout hence try to take care of yourself from the onset.
12) Insomnia
Are you very stressed at your workplace or is your personal life causing you sleepless nights? Have you tried to find the reason why you are unable to sleep undisturbed for a longer time-period or have you ignored it and have utilizing that time to work some more?
Insomnia is a recurring affair and if it persists will cause physical and mental harm and later will become an important reason for burnout. Even if you want to sleep you will not be able to because your body and mind would not allow you to do so. Hence beware of burnout.
13) Anxiety attacks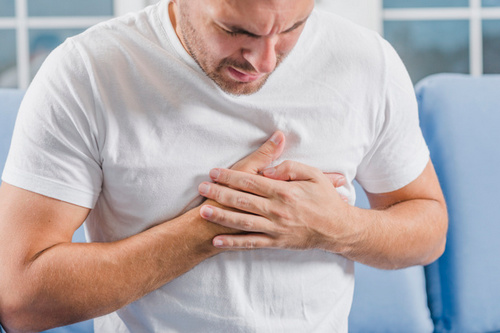 Is there any tension in your personal or professional life that is causing you to worry persistently? The feeling of edginess and despair will escalate into anxiety attacks if you do not take care at the right time. Remember anxiety attack is a very serious concern and is considered a major reason for burnout.
It will hamper your ability to work efficiently and you will be unable to find any satisfaction in a job well done. Anger and sadness will become your bosom buddies and the feeling of worthlessness will lead to depression. A person who is undergoing anxiety attacks will feel trapped and a time will come when he will have to seek medical help because there is no other cure for it.
It is believed that the number of people suffering from burnout is increasing day-by-day. The lack of energy and motivation can take you out of the field hence try to overcome this serious issue when there is still time.
Look for ways so that you can make your workload manageable, say no more often especially when you are unable to cope with excessive demands, instill the habit of delegating work and start taking out some personal me time at regular intervals so that you can recharge your batteries.
Here is a video by Marketing91 on Burnout.