Having the right kind of representation in the search engine results is the key to the growth for a blog or website. However, how you would achieve it would be the million dollar question. The essence of search engine optimization lies in making it possible to get the right exposure to your website in the search engines.
One of the methods used for the purpose refers to Blackhat SEO. The technique essentially attempts at hacking into the Google algorithms and works by tricking it. Is it a good option to go with? What are the advantages or disadvantages of opting for Black Hat SEO? Let us uncover the truth behind the concept called Black Hat SEO in this post.
What is Black Hat SEO?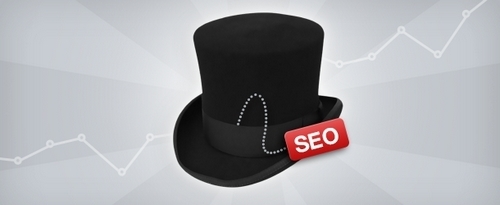 Black Hat SEO refers to the practices used to increase the prospects of a site into gaining traffic and thus page rank. It is referred to Black Hat because of the violation of the terms and conditions of the search engines.
The term is used to describe the tactics disapproved by search engines but widely used for enhancing the page ranking in the Google Search engine results. Using these tactics can result in getting your site banned. These techniques tend to be unethical most of the times but provide the desired results in a shorter span of time.
The tactics involved in Blackhat SEO focus on locating and checking out the loopholes in the algorithms used by search engines.
What Does Black hat SEO focus on?
It essentially focuses on how to get a better deal from the search engines. In fact, your blogs and the websites are meant for the end users. That makes the clients, visitors or users should be what you need to focus on. Blackhat SEO instead pays attention to make it a point to target search engines and the loopholes therein to make a quick impact.
Essentially, black hat SEO focuses on the following points –
Violate or attempt to bend the Google guidelines to their benefit.
Focus on how to attract the search engines rather than focus on the end users
Fooling the clients and visitors with the doorway pages
Hacking
5 Common Black Hat SEO Techniques
There are a few Black hat SEO techniques that users opt for. Of course, they can be unethical to use, but without going into the ethics or the righteousness – let us check out a few tactics in SEO so that you get an idea of how does the concept work.
1) Keyword Stuffing
The keyword stuffing is the technique involved in filling your content with irrelevant keywords. This is essentially a tactic used for the purpose of fooling the search engines into believing that the content is useful.
The same keyword is repeatedly used to the span of around two to three times in a single paragraph. In fact, black hat SEO also uses the multiple variations of the single keyword to make it appear as if it is different. In fact, most of the times, these keywords do not add any value to the content and create a bad experience for the users. Of course, it is a great idea to use keyword research, but avoid stuffing your content with too much of them.
2) Cloaking
Cloaking refers to using different content for search engines and users. While you deceive Google through the web code into believing that the site is about sports results, while the actual content is all about sports accessories.
There are no stringent rules to define what is right and what is not. But, it would be a great idea to stick to your content. The search engines have become smarter these days, and they can easily find what is wrong in a website. Spam websites are easily detected and face the prospects of a ban or a severe effect on search rankings.
3) Low-Quality Content
Another practice followed by Blackhat SEO involves using the low-quality content. Most of the times, this involves scraping the content from other websites and presenting it as being unique. This tactic used to work in the past, but as we already stated – the search engines have gone smarter and can find the sites with scraped content quite easily.
Such low-quality content will not work always. You are bound to be removed from the search ranking or penalized heavily for the violations. It would be a better idea to create new content than using the spun content. In fact, spun content is bound to reduce the reliability of your site.
4) Link farming
Link farming refers to a website or a set of websites specifically designed for getting backlinks to your main site. Each of these sites links to the main site and the site ranks higher on account of a good number of backlinks.
These link farms or the sites which link back to the main site have low-level content and thus would not rank high. They just carry a lot of links and thus provide a good deal of backlinks to the site under question. Instead of opting for such tactics, it would be a good idea to create original and unique content so that the backlinks will follow naturally.
5) Private Blogging Networks
Also referred to as PBNs, these are another form of creating link farms. You use a bunch of authoritative sites to get backlinks. It works by means of buying the expired domains that have had an authority.
These PBNs link to the main site, but never the link between themselves. The content on the expired domains remains same to what was compiled on it before, and then backlink to the money site. Search engines have recently been provided with an ability to detect PBNs, and if you are using one of them, you are bound to face the backlash. There are severe penalties on the sites that use PBNs for backlinking. Instead of opting for those tactics, it would be advisable to opt for creating quality content on your main website itself.
Why Do You Need To Avoid Black Hat SEO?
Well, Blackhat SEO is not illegal if you want us to use the standard phrase. It is up to you if you are willing to use it. However, if you are opting for those techniques, you stand a chance of being penalized when caught. The tactics violate the guidelines put forth by the search engines. And by that logic, they are against the rules.
Of course, you may observe a few instances where you may observe a short-term improvement in your search rankings and more traffic, but ultimately you are bound to face the wrath of search engines. Google search engines are getting more sophisticated, and if you are found to be violating the guidelines, you may end up with a few devastating results that would affect your search rankings and traffic.
The black hat SEO techniques neither provide any practical solutions to the users nor will it provide any benefit to the search engines. Do note that it isn't easy these days to practice Blackhat SEO and go unnoticed by search engines.
The Advantages and Disadvantages of Black Hat SEO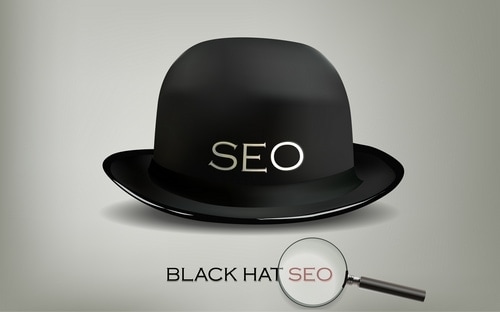 Well, disadvantages of Blackhat SEO outweigh the advantages offered by the dubious techniques. The only advantage you would come across would be to find a few short-term benefits in getting better search rankings. You would end up getting better rankings and better traffic during the initial days.
The disadvantages are too much. Some of the issues you may face include
A low level of user experience can be one of the major issues. As we already explained, the black SEO techniques involve low-level content and resort to activities like keyword stuffing. Depending upon the tactics you have opted for, the user experience may be severely affected.
The black hat SEO can be risky. If you are caught using these techniques, your site is bound to derange and in severe conditions being taken down from the search engine completely.
It would most probably work as a short-term strategy than being effective.
Here are our reasons for avoiding opting for black hat SEO. Please note that we are not treating it to be illegal in any way, but the risks involved are much higher.
1) It can be a costly Affair
Blackhat SEO was cheaper back then. Those were the earlier days. Google and other search engines have become smarter and faster. If you really want to make them work, you need to spend on costlier techniques. There are several issues associated with the black hat SEO. The cost would not indeed be worth it.
2) The tactics are riskier
Google or other search engines have not remained what they used to be just a few years ago. They can detect the PBNs, keyword stuffing, and other black hat SEO techniques easily. For all the costs you have incurred on your website and the black hat SEO techniques, you may end up getting your site banned or removed from indexing altogether.
3) It would be much complicated
Are you equipped with enough technical know-how? Black hat SEO is all about exploring, finding and making use of the search engine loopholes for your benefit. Unless you are well versed with a complete knowledge of guidelines. It can indeed be quite complicated and frustrating most of the times.
The Concluding Thoughts
That was all we have with respect to black hat SEO and the issues you may face with it. Opting for white hat SEO would be an excellent option in every respect. It should ideally be the best option to go with if you are looking a better and reliable search optimization. Of course, it takes time to bring up the desired results, but you can be sure of dividends quite soon.
Have you used any of the black hat SEO techniques and found it interesting? Would you want to share the devastating effects of black hat SEO with us? Your inputs would be helpful in arriving at the best practices for a better search engine optimization and help us stay in the good books of Google and earn the right results.
If you liked this article, we bet that you will love the Marketing91 Academy, which provides you free access to 10+ marketing courses and 100s of Case studies.