Do you know how you can create a good impression on a new subscriber who just joined your email list? – And the answer is by using the right kind of welcome email.
In this post, we will be learning key features that a welcome email should have and how you can create an engaging and effective welcome email for your new subscribers. So, without any further ado, let us get started-
We all know the importance of making a good impression amongst the people, right? Have you ever been late for an interview? No right? That is because you want to create a good impression on the person who is taking the interview.
Yes, that is one of the most important things to take care of. You would never want to make a bad impression on anyone for sure.
Same is the case when you do not have face-to-face encounters but have an email conversation with people as well. Yes, you heard it, right people. Having a good first impression on email is also very important for some people.
Do you know how you are going to do that in the best way? It is with the help of a proper welcome email for your subscribers. But before all that, let us get to know what a welcome email is in the first place.
What Exactly Is A Welcome Email?
Do you know what a welcome email is? Would you like to know more about it? Well then, let us start with providing the right definition of the welcome email that we are talking about. So, what is a welcome email, you think?
A welcome email is just what it sounds like. It is the first impression that you get to make as a company on the customers that you have on your email list.
This might include the customers, blog subscribers, newsletter people, and so much more. You want to contact them through some mails, right?
To make a proper first impression, you need to work on the welcome email that they see when they open any mail from you. Welcome emails contain special offers, forms, signing up documents, videos, pictures, or just a plain and simple greeting.
This is to make sure that the relationship that you create with a user on the first try is great for sure.
When you are sending a particular welcome email to some customer or a subscriber, then you will be making an impression on the behalf of the brand of yours. So, there is no doubt that it needs to be a good impression because it can help you get more customers to your business.
To make sure that you have the best impressions, there are certain things that you always have to keep in mind. These are the things that you need to consider when you are writing the email for the people.
Creating the Perfect Welcome Email For People
The welcome emails that you create will be the first thing that your subscribers are going to see in the first place when they join the email list. Whether it is through the lead magnet or with some contact form, they can contact you through the email.
However, when you don't pay attention to the welcome email of yours, then there is a chance that it will not create a great impression on the person. So, that is something that you always need to take care of.
When we talk about welcome emails, these tend to have about 86% more open rates when compared to the other emails.
For the brands that are not sending their new subscribers some emails for welcoming them, we would only like to say that they are missing a very important chance to connect properly with their audience.
Let us have a look upon some of the best written Welcome Emails to understand the key features of these mails-
Examples of best written Welcome Email
#1. Drift Welcome Email
This a welcome email example that is letting the subscriber to get started with the company. It is the best example of minimalism that does not have any fancy design, photos, or videos, but it is laser-focused on adding values to the subscriber. It is also non-interruptive.
#2. Ancestry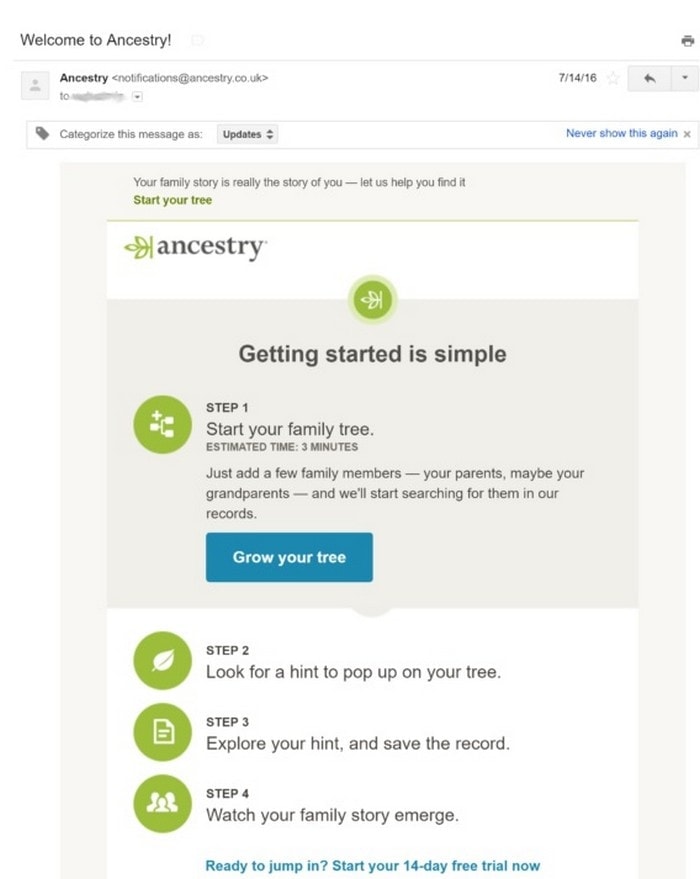 This welcome email includes the steps subscriber need to follow to get started with Ancestry. Affected shaded design for the first step. Proper inclusion of a Call to Action in the welcome email is there.
Mail is also adeptly branded, and one can easily tell that it is from Ancestry.
#3. InVision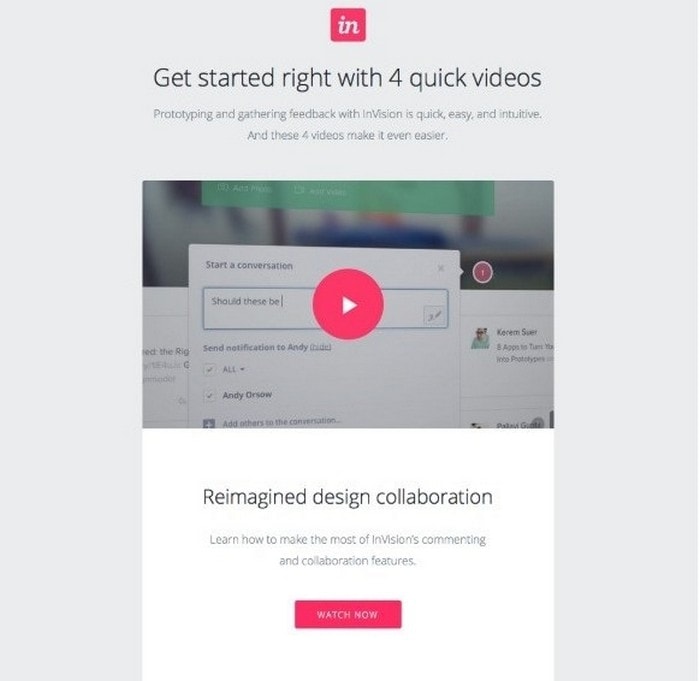 It is a Video Welcome Email that is quite clearly telling subscribers about the steps that they need to follow. You can also find a series of quick video, so you can easily get started. Mail also tells about the interactive nature of the product.
So, are you wondering how you are going to create the perfect welcome email for the people who come and join your email list?
Well, in that case, we are here to help you out with that.
We have some tips which are going to be the best help that you are ever going to get when it comes to writing welcome mails.
Tips for writing a powerful and convincing Welcome Email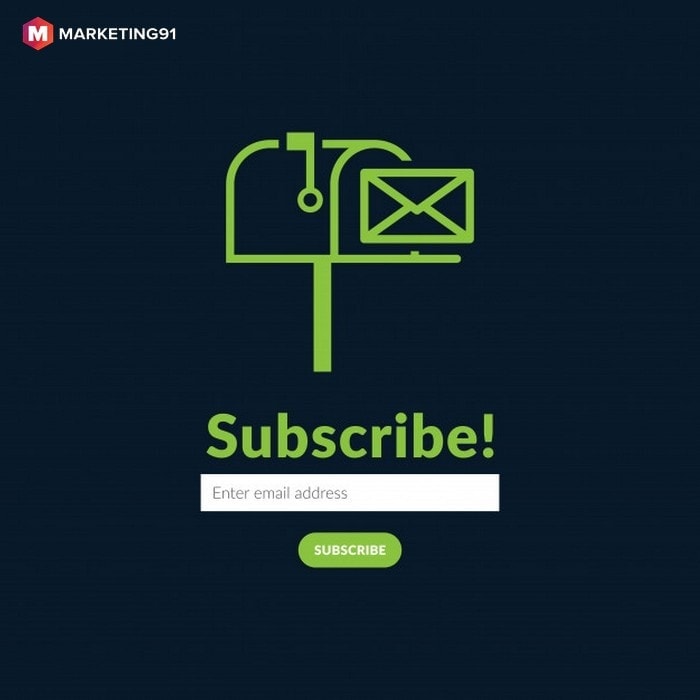 #1. Thank the New Subscriber
One of the most important thing that you have to do when you are writing your welcome mail for people is to thank them for joining the email list of yours.
This is certainly an important task to do. Appreciating the users will be very beneficial to you because when they see the appreciation, then there is a chance that they will have positive feelings about the person writing the mail which is you in this case and also your brand as well.
There is no other word which can prove to be as powerful as a Thank You in this situation, and you need to make sure that you are all prepared for it for sure.
So, when there is a new subscriber that wants to join the email list, and you have to write a welcome mail then make sure to include the note of thank for sure. Try it out and then see the best results.
#2. Your Welcome Email should deliver What You Promise
If you have made any promise of an incentive to the visitors if they visit the email list of yours, then you need to make sure that you include the particular incentive in the welcome mail for sure.
This is certainly one of the best ways to make sure that you get more and more subscribers for your email list. We are here to tell you that it is going to work, and you need to try out this method for sure.
In case you don't provide the incentive that you had promised on the singing up form, there is a chance that the visitors will all be frustrated and you will end up losing the subscribers as well.
Surely you don't want that to happen to you, right? So, why not just go ahead and deliver the people what you had already promised. It won't harm you to keep your word, right? Plus, you will be gaining subscribers, and that is always a very good thing.
#3. Set Expectations with your Welcome Email
Now, this is another important thing that you need to focus on for sure. The subscribers need to know that when there is a need, they can expect to have the best from you.
So, in your welcome email, you need to make sure that you always explain the different types of emails that you will be sending these people. Are you going to send them some weekly newsletter?
Or are you just going to provide them with the notifications to different deals and offers that you have. Whatever you do, make sure that you always tell them about it.
This way, you can set some expectations and then deliver the results according to these amazing expectations that the subscribers will have from you. Why don't you try it out and then see whether it works for you or not? We are pretty sure that it is going to work.
#4. Your Welcome Email should tell your new Subscriber about you in an emphatic fashion
Here is another important tip that we think is going to work wonders when you are creating the perfect welcome mail for your subscribers. Explaining a little bit about the business of yours is going to make sure that people know and trust you more.
You can start y telling them about your businesses and the brands that you have. Also, give a proper introduction to yourself as a person and believe us when we tell you that this is going to work for sure.
This way, the subscribers will feel a familiar bond with you. They will be able to know what you do as well. This helps in building a lot of trusts. Don't shy away from getting a bit personal with the people if there is a need for it.
Tell them some cool stories that you have about the businesses. Also, you can share the vision and mission that you have for your company.
#5. Use your Welcome Email to Ask People to Whitelist
This is one of the best things that you need to do in your welcome mail for sure. Whitelisting is a process by which the people will easily be able to add you and the company to their book addresses.
What do you think is going to happen after they whitelist you? Well, it will help you with the deliverability of the mails to the subscribers, and that is really going to help a lot for sure.
You can also provide the instructions with the help of which your subscribers will be able to whitelist you easily. Apart from that, you also need to ensure that you properly emphasize all the benefits that the subscribers will get when they whitelist you.
For example, you can tell them that by whitelisting you they won't miss any of the emails that you send.
Conclusion
There are so many other things that you can include in the welcome email of yours, such as the contact list of yours as well as the link to your website.
These are some of the most important things that your welcome mail needs to have so that the readers and subscribers can know and trust you as well as your company.
Welcome emails play a very important role when it comes to the marketing of the businesses and the brands that you have. So, it is advised that you get started with the email right now. We hope this article helps you out in every way.