One of the most hyped terms in Facebook marketing today is the custom audience. Many of the individuals are not even aware in a proper way about the concept of this custom audience. What is all about? What is actually the website custom audience for Facebook marketing and how can it is used to increase the conversions for your marketing and advertising campaigns running on Facebook.
In this post, we will be diving deep into the concept and helping you understand how you can be using your website Custom Audience for Facebook Marketing.
So, without any further ado, let us understand what is all about Website Customer Audience in Facebook Marketing
What Is Website Custom Audience For Facebook Marketing?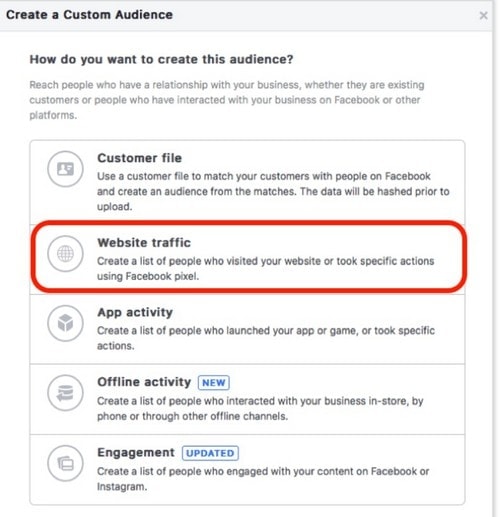 It is understood quite well as of now that you need to target audience in order to present your ad effectively so that they can get converted into potential customers. In such a case, it has been noticed that one of the most effective ways to do it through the website custom audience for Facebook marketing.
For this, you just need to install a code based tool Facebook Pixel and you will be able to make use of the website custom audience for Facebook marketing to target the exact audience for your ads. This helps you more specific targeting on Facebook that ensures utmost accuracy in targeting audiences that are more relevant for your business.
Still confused what it is exactly all about?
It is a process in which the Pixel helps in matching people who have already visited your website through the Facebook ad with the audience on Facebook.
There can be a number of times when someone has seen the ad but has not visited the website.
In this case, the Pixel, will check out the type of people who have visited the website through the ad and will create custom audience with which it will match up audience on Facebook.
This matched up audience will be the target audience in front of whom you can present an impressive advertisement so that they can surely visit your website this time.
Advantages of Website Custom Audiences for Facebook Marketing
With the introduction of custom audience feature from Facebook, it has become a lot easier for marketers and advertisers to target users and enhance the conversion rate. Through website custom audience you can re-target users who are already engaged with your website. It depends upon your preference on how you want to create your custom audience.
You can re-target users on a number of grounds. You can target those who liked your posts or commented on it. You can target those who visited your website. You can also select the duration of this campaign according to your preference (up to 30 days).
You know that if any person has liked the recent post of your website/blog then it means that they are interested in your content or your offering. It is really easy to convert those into a customer who is already interested in your content, so website custom audiences can become extremely helpful for Facebook marketing and enhance your overall campaign.
If you don't know how to create website custom audiences then worry not, we will let you know everything steps by step. So, let us now go through the steps that will help you create website custom audience for Facebook marketing-
How to create a Website Custom Audience for Facebook Marketing?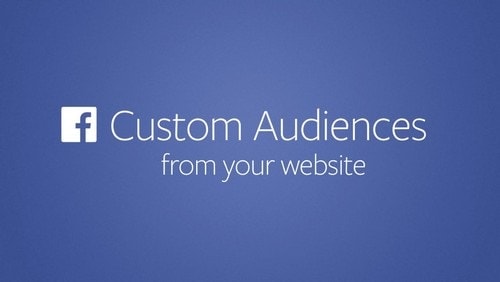 1) In order to create a website custom audience, you will have to log in to your Facebook Ad account and click on Audiences button.
2) Here we suppose that you are having audiences. Select Custom audience option from the create audience drop down menu. You won't see a drop down menu if you don't have any audience, in that case, you will only see an option of Create a custom audience. You can click on it.
3) Now in the next step you will have to select a pixel. Here we suppose you are already aware of it.
4) Here in this step, you are supposed to set a rule. You can choose from different rules like website visitors, those who visited a specific page, etc. Facebook provides you with an option of standard rules and pixel event rules, you can choose accordingly though you will have to start this rule section with inclusive ones. It totally depends on you how you want to set these rules.
5) According to the Facebook's regulations you can set a total of 5 rule sections for a single audience, so you can increase your inclusive as well as exclusive rule sections depending upon your preference.
6) You are almost done by this step and you have to provide a name to your custom audience in this step. If you want you can add a description as well.
7) In the final step click on Create Audience and choose the duration according to your preference. Now you are done with it and people can reach it with ads.
So this was all about website custom audiences for the Facebook audience. Till now you must have understood the essence of website custom audience feature of Facebook. You can create your website custom audience according to the above-mentioned steps. Create your website custom audience and enhance your Facebook marketing.
Here are some of the amazing ways how you make use of the website custom audience for Facebook marketing in increasing your conversion.
Hacks of Website Custom Audience for Facebook Marketing
There are many ways through which you can use this amazing feature of Facebook Advertising to widen your reach, lead generations, and conversions. Let us have a look on some of those awesome hacks here and now-
1) Targeting Everybody Visiting The Website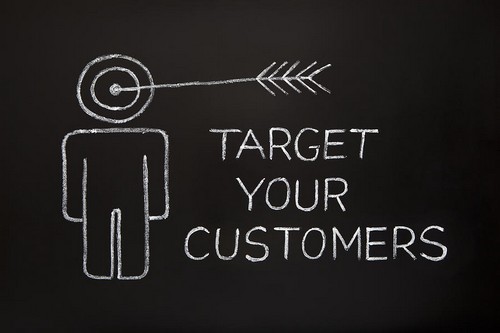 One of the best ways is to target all types of audience who have visited your website once or a while. This increases the range of the audience types and hence you can reach out to huge bulk of people. There can be a number of people who have just seen the advertisement on your Facebook but have not visited the website yet.
You create a custom audience of the people who have visited the website through the Facebook advertisement. Until and unless the customers are visiting your website, they will not have any action.
Hence, the first initiative will be to make the audience visit your website at least. In this, the website custom audience for Facebook marketing method will be highly effective in influencing those people who are most likely to make a purchase from you.
This can be very effective in increasing the sales potential of your business on the web.
2) Targeting People Who Viewed A Product But Did Not Buy
There are a number of people who must have visited your website through the Facebook advertisement and must have viewed a specific product also but somehow did not buy it. Such customers can be also potential enough if a slight push is provided to them. Here also you can make use of the website custom audience for Facebook marketing.
Facebook Pixel will create such custom audience and will target similar audiences on Facebook. A customized type of advertisement can be displayed for such customers offering an extra discount or some such offers that cannot be denied.
Normally, Pixel remembers such customers for as many as 180 days and hence such ads can be provided in front of such customers for the next 180 days. This is again going to be highly productive in increasing the efficiency of your business in reaching to more number of relevant audiences who are ready to take favourable actions for you.
3) Targeting People Who Viewed The Contact Page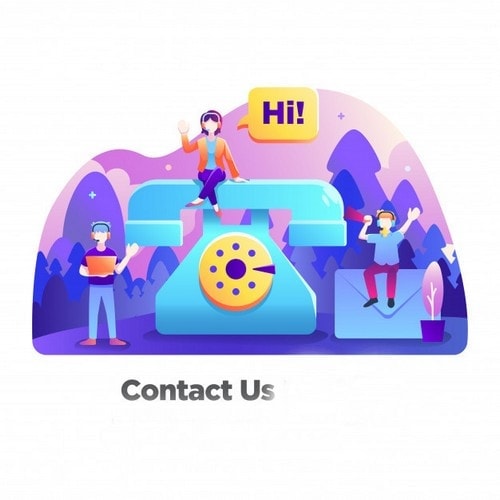 There will be a number of people who may have visited your entire website and may have spent some good amount of time on the contact page of your website. These customers are sometimes those who were searching for a particular item but could not get it and hence wanted to connect to you to inquire about it.
So, it is always a great idea to motivate such customers so that they can come up actually with their query. Creating a website custom audience for Facebook marketing of such people can be also helpful. You present ads about new products and upcoming offers in front of such an audience so that they can return back on the website.
This way, you will be making your most personalized effort in converting those people who once thought to contact you and communicate with your executive but could not because of any unknown reasons. You will be again going in front of their eyesight and influencing them to take favourable action in the most convincing manner possible.
4) Targeting People Who Started Shopping But Did Not Complete It
A high number of people are there who start shopping and fill in their shopping cart but leave the process incomplete at the billing section due to certain reasons. Some of the very common reasons are high billing amount, inconvenient payment process, any issue in the delivery address, and so on.
Such type of audiences is high potential and hence you should not leave out them.
Creating an audience of such type and targeting them on Facebook can help you in bringing them back on the site and complete the process of buying. In the meanwhile, make sure that you update your website such as the payment processes, offering more discounts, and so on.
This way, when the customers will return back on the site, they will surely complete the process that they started. Website custom audience for Facebook Marketing plays a key role in ensuring personalized experiences to such visitors that ultimately helps in boosting conversions.
5) Targeting People Who Have Already Purchase An Item
There are two types of customers that you will come across. The first types are those who are quite loyal to you and often shop from your site. On the other hand, there are some who must have shopped just once and have not registered on your site for further shopping.
Such types of customers are highly potential and if you can woo them properly, they can also become your loyal customers.
Targeting those who had already made a purchase from you is for sure an effective method of generating maximum returns at the minimum effort and investment. By designing your campaign as per the behavioural inclinations of your existing customers, you can easily convert them to make a purchase again from you.
6) People Reading Your Blogs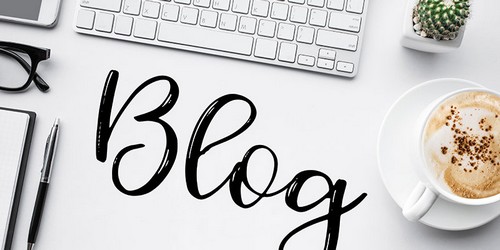 The last types of audience are those who may not visit your product pages but read your blogs regularly. If the right offer and the right products are displayed in front of these people, they can also get converted into potential customers.
Hence, it is a great idea to create a website custom audience for Facebook Marketing again, so that you can target such an audience on Facebook and display some great ads in front of them.
Those who are reading your blogs are for sure somewhere down the line are interconnected with the products and services that you offer. So, if you ensure a personalized touch with them, for sure once they need to buy those products and services, they will opt for your services.
Final Thoughts
The custom audience method is a great way to target out the people who are responsive enough and can be engaged to become a potential customer. You just need to track the audience list properly each time and create such custom audience to target more audience on Facebook so that you can increase the conversion rate soon.
So, how are you going to use your website custom audience for Facebook Marketing and Advertising campaign of your business on Facebook?
Want to know more about Facebook Marketing and Advertising?
Share your queries in the comments below and out experts will resolve all your doubts.