Business transactions involving a combination of two or more companies into one is called merger. The ownership of the participating entities is transferred to the new most company. The merger involves separation and consolidation of assets and liabilities of the participating organizations under the name of one common entity.
Usually, two or more companies that are participating in the merger are more or less of the same stature and it involves unanimous acceptance from all the participating organizations. If the merger is unfriendly and not unanimous it would be termed as an acquisition wherein one company is entire the acquired by the other.
5 Types of mergers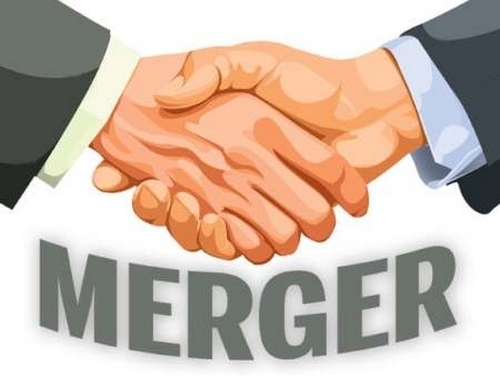 1) Horizontal merger
This Type of Merger is also known as a Lateral merger. It involves the merging of two or more companies that are in a similar industry is operating in the same space. Horizontal mergers are very common scenarios in industries where there are less competition and very few firms.
This makes the merger more profitable, reduces the competition and strengthens the position of the company in the market probably making it a market leader. A horizontal merger is very common in the business world and to establish the superiority, to gain more customers and to reduce competition, many large firms undergo a Lateral merger.
One of the most recent examples of the horizontal merger is Walt Disney Company and 21st Century Fox. The merger helped to reduce competition in the entertainment industry and helped Walt Disney to grow as the market leader. This came after what Disney acquired marvel studios.
Another recent example of the horizontal merger is Facebook's acquisition of popular photography social media site Instagram. The merger was reportedly for more than 1 billion dollars. Both of the participating companies away from the same industry that is social media and more or less they had the same function except that Instagram only specializes in photos. This reduces the competition as well as Facebook grew as the market leader.
Another popular example of the horizontal merger is Walt Disney company and Pixar animation studio. World Disney what Pixar animation in 2006 incense both of them operated in the same animation industry is reduced competition and Disney grew exponentially.
2) Vertical Merger
When two or more companies producing different goods or services playing in cement industry come together, then this type of merger will be termed as a vertical merger. Usually, the forms of the vertical merger are to pool together the resources.
The resources of the firms like supply chain, merge operations and the reason for vertical mirror would be to increase the effective outcome and efficient operations for both of them. More often than not, in vertical mergers, the two companies do not compete with each other and the ultimate aim of coming together would be to serve the customers better and efficiently.
Vertical mergers help the companies to save on unnecessary costs that incur while the product undergoes processing for final preparation. Having an in-house facility of raw materials as well as the finished products helps to reduce the costs of the company and pull the profit margins higher.
Example of a vertical manager would be merging of a glass manufacturing company with mobile phone producing company, merging of an online restaurant delivery service company with a chain of restaurants.
3) Conglomerate merger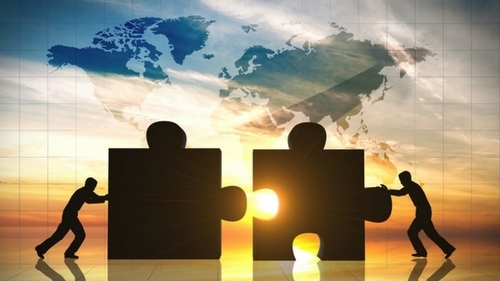 A merger involving two totally unrelated companies would be termed as Conglomerate Merger. Multinational and large corporations undergo Conglomerate Type of Mergers.
Conglomerate mergers are further divided into two categories: a. Pure b. Mixed
Pure Conglomerate merger: A pure manager would be in firms involving absolutely nothing in common in two firms. Everything would be entirely new for both of the firms however, it helps to have an advantage of serving customers from different target market and helps to push to get new business.
Mixed conglomerate merger: These are for companies that are looking to extend their product lines or target markets. This should not be confused with Market and product extension mergers.
Example of the conglomerate merger is the acquisition of dental pharmaceutical companies by Danaher group.
The only disadvantage of the conglomerate merger is understanding the business operations of the other company and running both of them as one. For the organizations that are involved in different businesses for years altogether, this could pose a big challenge.
4) Market extension mergers
The market extension is gaining new business grounds for the organization. Usually, companies when expanding in new countries would fall under market extension Merger. The major aim of market extension merger is to gain access to unexplored and larger market thus making higher profits and gaining higher market share.
This is advantageous for both of the participating firms. For the firm which was not present in the country, now has a presence while the firm present in the country has an opportunity to grow by merging with the new entrant. Both of the companies get new market access to new customer and thus expand their market share. In such incidences, there would very little competition.
Eagle Bancshares Inc which is situated in Atlanta, Georgia, has more than 250 workers, has almost 90,000 accounts and looks after assets of more than $1 Billion. With this deal, RBC got access to markets in Atlanta. Since it is considered as leading upcoming market in the US, it gives an advantage to RBC to serve there earlier than competitors entry. It would diversify the operations for RBC by extending in a new market.
5) Product extension Merger
Product extension mergers happen when two companies dealing in the same market but different products that are related to each other come together. This merger is usually done with the aim of gaining a bigger access to consumers. The idea behind the product extension merger is to utilize similar resources to reduce cost.
Product extension mergers are easy to perform and highly profitable compared to others. The primary advantage of Product-extension merger is it helps the merging companies to combine their products in such a way that it expands the original customer base by exploring new market and bringing in new customers, increases market share by increasing profits. Choosing a perfect merging partner would be difficult and challenging because if one of the partners is weak in any respect, it could end up affecting the newly formed and extended product negatively.
Example the merger would be Broadcom, a Bluetooth system manufacturing firm with Mobilink Telecom Inc., which is a manufacturer of product designs for mobile phones.
The major difference in Product and Market extension merger is while in case of Market extension, both the participating companies are dealing in similar products, in case of Product Extension merger, both the companies add variety to the existing products and services of each other.