The future of a product lies in the hands of its consumer. However, the risk of failure of a product is maximum when it is introduced in the market. At that time, early adopters act to save the future of the product.
Early adopters are the people who take the risk to buy a product when it is newly introduced in the market, and there is no knowledge about it available.
They not only buy products but also give genuine feedback about the product to help manufacturers to refine their future by making required changes in the product and turning it into a more competitive product.
The role of early adopters is important as they take the risk to invest their money in the product when it is still in the testing phase. Therefore, Companies should never risk overlooking their early adopters.
Early adopters can be defined as a group of people who hug a new product or a new technology or a new idea when it is newly introduced in the market. They make less than a one-fifth part of the total population and are important for the success of the business. Early adopters are mostly educated people who have a vision and make their choices carefully.
Before we learn about early adopters, let us learn about different types of adopters in brief. There are five types of adapters which are innovators, early adopters, early majority, late majority, and laggards.
Let us learn about each type of adopter one by one in brief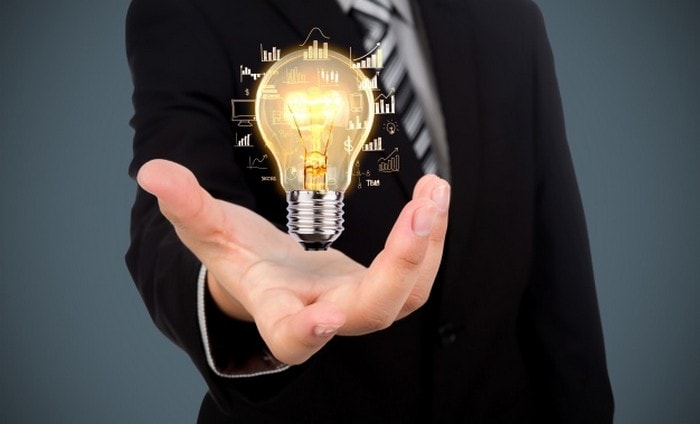 #1 Innovators
Innovators are more affluent, and they want the product before anyone else. They like to take a risk and eagerly wait for new technology, product, or idea to get introduced in the market.
Innovators socialize with people who are in the scientific field and keep themselves updated about the upcoming innovations.
#2 Early Adopters
Early adopters come in second place after innovators. Early adopters don't buy products just because they can afford it. But they embrace product out to guide huge followers who follow them. Early adopters are usually active on social media and have a large number of followers.
They not only buy products to use them, but they also post their reviews and talk about the performance of the product. This lot of population can be a game-changer for your business. As a positive review from them can increase your sale tremendously, or a bad review from them can destroy the future of the product.
Early adopters are different from innovators as they don't buy all products but make their choice reasonably. Like innovators, they also participate in the decision-making process when the product is being manufactured and influence it.
However, early adopters should be treated royally as they play an important role in building the future of the product.
#3 Early Majority
Next comes the segment of the early majority. These people make a large portion of your customers. People in this segment are not affluent but are above average. They don't usually take risks and spend their money after deliberate thinking.
They buy products buy getting influenced by the reviews given by the early adopters.
#4 Late Majority
The late majority consists of people who purchase products which are tried and tested. They are usually middle-class people who don't get influenced by the early majority.
They usually avoid risking with their money.
#5 Laggards
Laggards are the customers that buy products at last. This segment of customers usually consists of people who are not well-versed with the technology, fear to change, or old people.
These people believe in traditional ways and are reluctant to adopt new technology. Laggards buy products when they need it and not to maintain their social status.
After learning about the different types of adopters and what influences their decisions let us learn about the early adopters in detail and learn about their reasons to adopt products at their early stage.
As we have learned before, early adopters make 15% of the total population of adopters. Early adopters are well-educated, tech-savvy, financially good, and have the power to influence the millions of people. They believe in taking risks (as they can afford it) and getting rewards for it.
This category of adopters includes people who review products when they are in their early stage to make a living. These people are approached by companies. Companies pay them to review their products on social media platforms such as YouTube, Instagram, Facebook, personal blogs, etc.
Let us learn about the reasons for why they adopt products early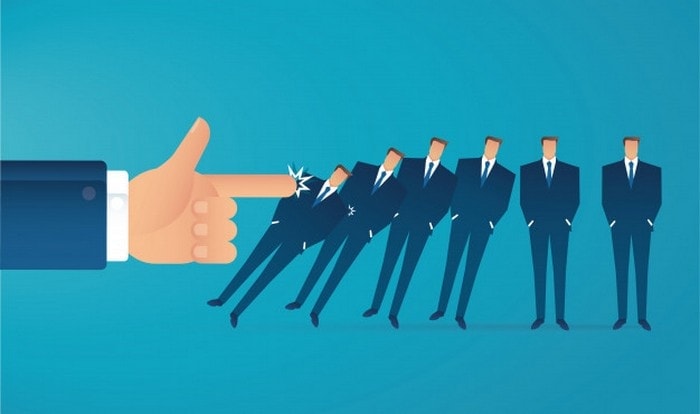 #1 They are adventurous:
These people are the ones who fear to be part of the crowd. They are adventurous. Their adventurous nature also reflects on the choices they made as a consumer. Adventurous people like to do those work that other people fear to do.
When other people wait for someone to take a risk and lead them forward, they hold the march in their hand and show the path to others.
#2 They feel high:
New technology, new products, and new idea work as a drug for them. They get dopamine-triggered pleasure when they buy new products. Dopamine is a chemical which controls the reward and pleasure center of the brain.
Because of this reason, marketer use ads which deliver a memorable message and grab the attention of consumers. Their pleasure for getting rewarded overshadow the fear of failure.
#3 They are instinctive:
Like some people have the ability to make decisions that work for them, the early adopters have the instinct to know whether a product will be a success or failure in the future. Once they know that the innovation that a company is presenting is the future.
They don't wait for others to celebrate it. Take the example of Apple company. It gives huge importance to their early adopters and treats them royally. They usually show the long rows of early adopters when a new product is introduced in the market.
Short rows of early adopters are considered bad for the product. If there are not enough early adopters at your store when the product is launched, then you should be worried. Early adopters have the intuitive sense to know about the products' performance.
#3 The Fear of Missing Out (FOMO effect):
As we have learned that early adopters are young, well-educated, and well-versed people with the affluent background and huge fan following. They don't want to be the one who comes to know about something at last.
The FOMO effect is also triggered by the smart marketing strategies and advertising of products, which makes them own the product and to be among the first who owns the product. In addition to this, if they are social influencers, then it is their job to embrace product at an early stage and let their audience know about it before their competitors.
Once you have learned who early adopters are and why they are important for your business and why they are early adopters. Next, you should know that what strategies you should adopt to woo your early adopters.
In the next section, you will learn about a few methods strategies that you can adapt to influence early adopters to adopt your products every time you launch something new.
Strategies to influence early adopters
#1 Pre-release your product:
From the behavioral characteristics of early adopters, we have learned that they want to be among the first who owns a product first. Therefore, arrange a pre-release for your early adopters with an extra reward for people who book a product before its launch.
Early adopters are always ready to take a risk when they know that they will be awarded a reward.
#2 Reach your early adopters and establish a relationship with them:
You should create a list of your early adopters and try to establish a relationship with them to make them feel royal and better than others. Knowing them will be beneficial for you as you will learn about their expectations and also can get innovative ideas from them.
In addition to this, they will work for as advocate in exchange of a few rewards and acknowledgment.