It is surprising to note that as much as 50 percent of deaths in the world today are somehow associated with different kinds of pollutions. Be it air, water, or land pollution, the hazards are too toxic to ignore. The causes are manmade as well as natural, and you need to be aware of different types of pollutions and their causes to ensure a healthy lifestyle around you.
If you wonder what pollution is, then you may understand this as an environment where certain pollutants enter in a deliberate or inadvertent manner. This hampers the balanced ecosystem and biodiversity. Pollution is the underlying cause of various ecological issues.
Pollution and its extent depend upon the concentration and chemical nature of pollutants.
There are various kinds of pollution; the major ones are air pollution, land pollution, and water pollution. It does not matter which part of the planet we take into consideration. Pollution has a hold everywhere.
In this post, we will be diving deep into different types of pollutions and then understand the causes of those pollutions, so you can get an idea of how our daily activities are contaminating the world around us. So, without any further ado, let us have a look at different types of Pollutions and their causes.
Causes and Types of Pollutions 
1. Air Pollutions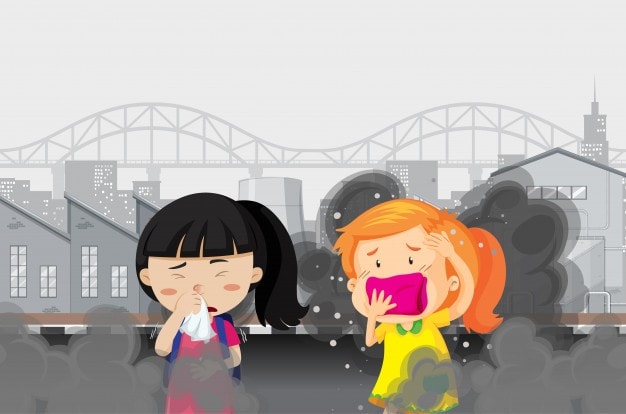 This is the most dreaded form of pollution. If we take the USA as an instance, the country constitutes five percent of the world population and it alone creates as much as 25% of the carbon dioxide present in the world.
The two types of prevalent air pollution are smog and soot. Smog occurs when emissions from fossil fuels react with sunlight. Particulate matter or soot is made of tiny particles of dust, smoke, chemicals that are carried within the air.
Causes of Air Pollution
There are several reasons for air pollution. One major cause is human transportation. Several vehicles are responsible for dumping massive amounts of carbon dioxide into the atmosphere every day.
The burning of fossil fuels is a significant cause of air pollution — coal, factory combustibles, and petroleum when burnt release harmful substances into the atmosphere. Carbon monoxide released on incomplete combustion and emitted by vehicles is another toxic pollutant in the atmosphere.
Exhausts from factories and industries are also contained pollutants such as carbon monoxide and hydrocarbons. Petroleum refineries release several hydrocarbons, which further cause air pollution.
2. Water Pollutions in Ocean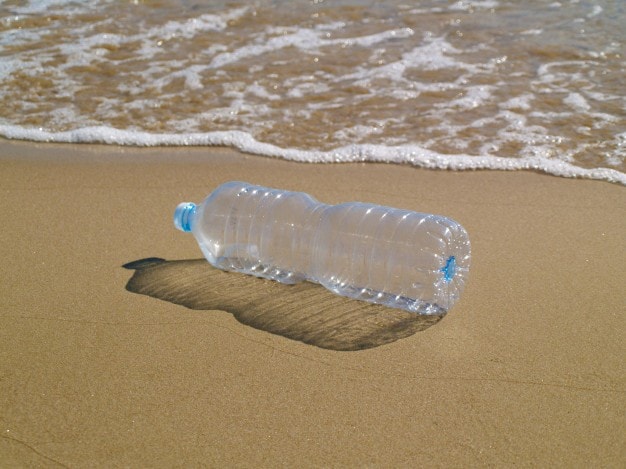 This is a broad concept. It includes pollution of ocean bodies as well as inland sources of water. Today, inland water sources have been converted to dumping grounds. Because of ongoing industrial pollution, ocean bodies have to face the consequences of marine transportation and oil spills.
There is also the problem of sewage waste, which is generated all over the world. This waste finds its way into water bodies and goes on to pollute them. Fertilizers and pesticides used in agriculture also flow into natural sources of water like rivers, ponds, etc. These chemicals are toxic and alter the nature and composition of water.
Causes of Water Pollution
Water pollution is often related to urbanization. Chemical pollution released from industries and mines is an important cause behind prevailing water pollution. When sewage is not collected correctly and dumped without treatment into water bodies, pollution is caused further. Fertilizers are being increased every day to boost agricultural growth when these fertilizers find their way into water bodies; pollution rises further.
When nitrates and phosphates increase in water, there occurs enhanced plant growth in water bodies. This phenomenon is known as an algal bloom. When plant material dies and decays, the oxygen in the water is used up by decay-causing bacteria. The lowering of oxygen levels causes the death of water life, which needs oxygen to survive. When water is littered, it encourages diseases and furthers water pollution.
3. Land Pollutions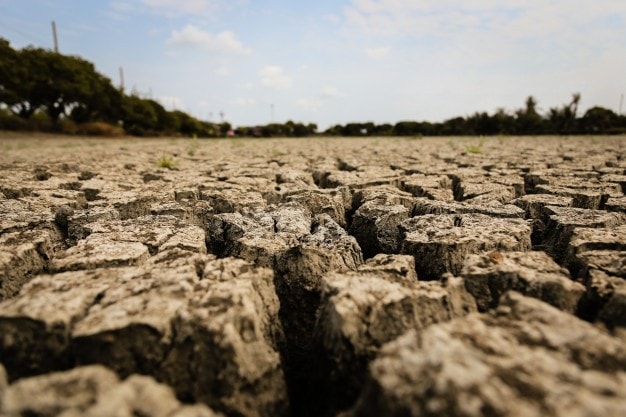 Land or soil pollution remains one of the most neglected problems in the environment. Land pollution occurs when soil faces contamination due to the introduction of harmful chemical substances. There are some human activities which contribute to land pollution. Agriculture, mining, and dumping of domestic as well as industrial waste are some of the many causes of land pollution.
Toxic elements from soil enter our food cycle. This has several adverse effects, such as the likes of congenital disabilities, breathing disorders, skin diseases, and even cancer. Also, the composition of the soil is altered and it no longer remains fertile.
Causes of Land Pollution
Deforestation is a significant cause of land pollution. Removal of any portion of wild canopy causes a change in the environment of forests. The canopy is responsible for blocking harmful rays of the sun and keeping in the heat at night. Most species cannot adapt to the changes in temperature of the forests. Most species are unable to take the destruction of their habitats.
Highly toxic fertilizers, fungicides, insecticides, and herbicides have a direct effect on the quality of the soil. The change in the chemical composition of soil upsets the balance of life, causing many unforeseen problems.
4. Light Pollutions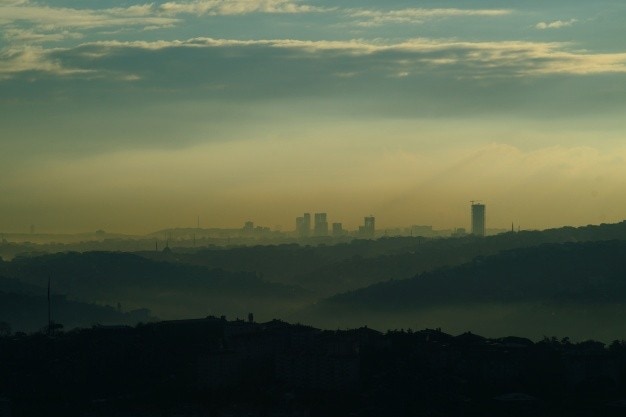 Light pollution remains relatively less talked of. The contamination of the environment of the night by anthropogenic light is what is called light pollution. This is caused by excessive street lighting, stadium floodlights, lights of the industrial region, and so on.
Light pollution results in the degeneration of the aesthetic nature of a place. This creates disturbances in the ecosystem and negatively affects the health of living creatures.
Causes of Light Pollution
Light pollution occurs due to the misdirected and excessive use of artificial outdoor lighting. Lighting, when mismanaged, alters the contrast and color of the nighttime sky, blocks natural starlight, and causes disruption in circadian rhythms. This phenomenon is often also known as photo pollution. With an increase in the demand for artificial light, photo pollution is regularly increasing.
LED lights are a significant cause of light pollution. They emit short blue wavelengths, which scatters easily into the atmosphere and causes eyestrain. This impairs night vision and adds to light pollution. When outdoor light fixtures are not shielded, light is emitted directly into the atmosphere. It is essential to shade these light fixtures to avoid light pollution.
5. Noise Pollutions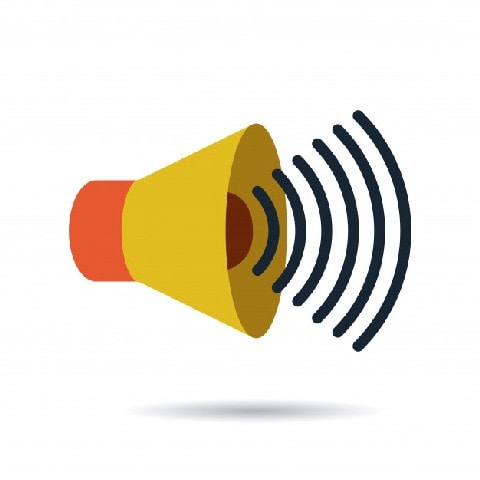 Noise pollution occurs when the environment is filled with unnecessary or unpleasant sounds which cause harm to plants and animals. Machinery, Transport vehicles, loud music, industries, musical events, etc. are a few of the many reasons behind noise pollution.
This is a form of long term pollution which often leads to chronic illnesses like cardiovascular diseases. Moreover, the psychological health of people is also affected by noise.
Causes of Noise Pollution
Industries make use of big machines. These generally create a large amount of noise. Other than that, there is various equipment such as grinding mills, exhaust fans, generators, and compressors, which have a great contribution to producing noise.
These are a significant cause of noise pollution. Social situations in the urban world are also a reason behind noise pollution. The congested urban places, tiffs over parking spaces, and feuds for basic amenities, not only disrupt the social atmosphere but also cause noise pollution. Social events that make use of loudspeakers and entertain large crowds of people also result in noise pollution. The larger the population, the greater is the pollution.
6. Plastic Pollutions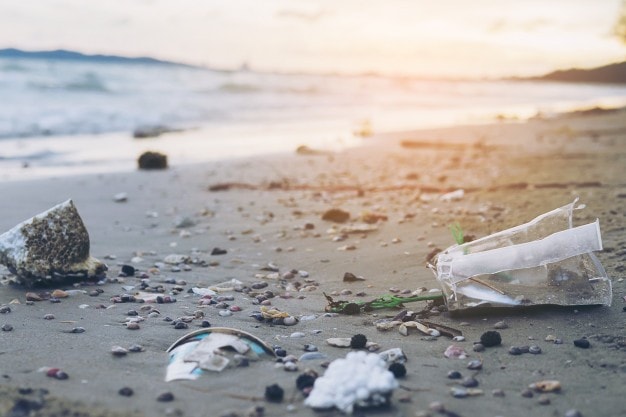 As you might gather from the name, this is caused by the accumulation of plastic in the environment. Plastic is non-biodegradable, this makes it particularly harmful for all living creatures on Earth. Each year, thousands of animals lose their lives because of plastic pollution.
Many times, animals ingest plastic waste and get entangled in plastic objects. This results in their untimely death. A large amount of plastic waste that is generated finds its way into the ocean. This adversely affects marine life.
Causes of Plastic Pollution
Water bottles, juice, and milk cartons that are lined with plastic- visually plastic can be found everywhere. Every time plastic items are through away and washed down the sink; toxic pollutants have a higher chance of entering the environment and causing harm.
 Landfills and trash dumps are major problems and lead to excessive plastic pollution. Since plastic is cheap and readily available, it is preferred over other environment-friendly materials.
Commercial fishing nets also result in plastic pollution. The nets used for large scale trolling are usually made out of harmful plastic. These nets spend a substantial time submerged in water. When underwater, they release a large number of toxins.
Often, when they are broken and lost, they are left to remain wherever they are. This kills local wildlife and releases pollutants into the water- killing fish and aquatic life. Overuses of plastic, fishing nets, disposing of garbage and plastic have been playing the main role in causing plastic pollution.
7. Thermal Pollutions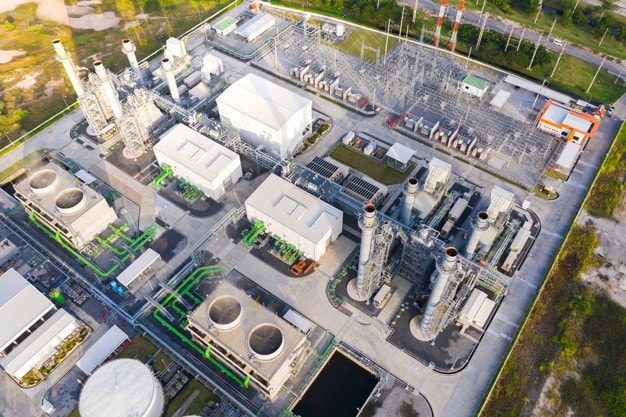 When a change of temperature is induced in large water bodies, it results in thermal pollution. This pollution type often leads to a degeneration of the quality of water. Warm water is incapable of providing ideal living conditions for water-based flora and fauna.
For instance, water used as a coolant in thermal plants or industries is later released into water bodies. This water alters the natural temperature of the water, raising the temperature of an aquatic ecosystem.
Higher temperatures also change the composition of elements that are dissolved in water. The flora, as well as fauna which had adapted to a specific temperature, can be killed by this change in composition as well as water temperature fluctuations.
Causes of Thermal Pollution
Manufacturing and Production are major reasons for thermal pollution. Plants draw water from close sources to keep machines cool and release this water back into water bodies at a higher temperature.
When the heated water reaches rivers or oceans, the temperature rises very drastically. Oxygen levels are thus altered in water. This degrades the longevity of life and quality of water- harming the animals that dwell in water bodies.
Deforestation is another reason for water pollution. Trees and plants prevent sunlight from falling on lakes, rivers, and ponds. When deforestation takes place, water bodies are exposed directly to sunlight.
They absorb more heat, which causes their temperature to rise. Greenhouse gases increase in the atmosphere and cause the temperature of the environment to increase greatly.
All in all, the key causes of Thermal Pollution are soil erosion, deforestation, the use of water as a cooling agent in manufacturing, power, and industrial plants. The runoff from the paved surfaces and some natural causes such as volcanoes and geothermal activity are also the main causes of thermal pollution.
8. Radioactive Contaminations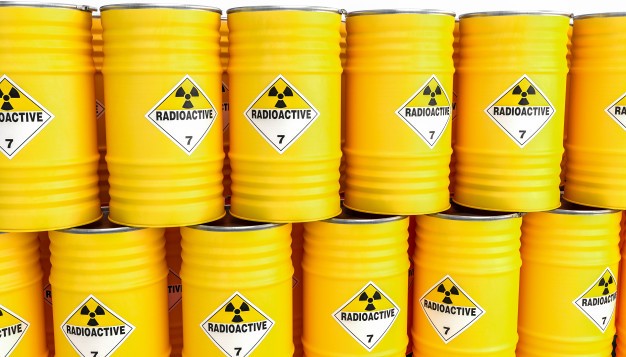 Radioactive elements are highly hazardous and toxic to the environment. When the environment is exposed to such elements, it results in the form of pollution known as radioactive contamination. This form of pollution is highly toxic for all life on Earth.
Radioactive substances result in mutation in the genes and genetic material of living organisms. This results in different forms of cancer. Such toxins can also adversely affect the immune system of the body. Disfiguration and death are some of the common effects of radioactive exposure.
When radioactive waste is irresponsibly managed, radiological disasters such as the likes of Chernobyl occur. These significantly damage all forms of life as well as the environment.
Causes of Radioactive Pollution
When nuclear missiles and atomic bombs are used, the environment gets contaminated by a radioactive substance. The effect of the airstrike on Hiroshima and Nagasaki is felt even today. Children are born with complications and mental retardation. Cases of cancer also increase considerably. Isotopes such as the likes of uranium have a high concentration of radiation.
Carbon-containing radioactive material easily finds its way into sewage lines. Since most raw sewage is left untreated before it's released- the isotopes combine with other compounds and elements of water. Fishes use this water to survive — the consumption of these fish from water sources that are contaminated results in the intake of radiation.
Other significant causes of air pollution include nuclear accidents from nuclear energy generation plants, excessive use of radioisotopes, mining, and spillage of radioactive chemicals, tests on the radiations, cosmic rays and so forth.
9. Visual Pollutions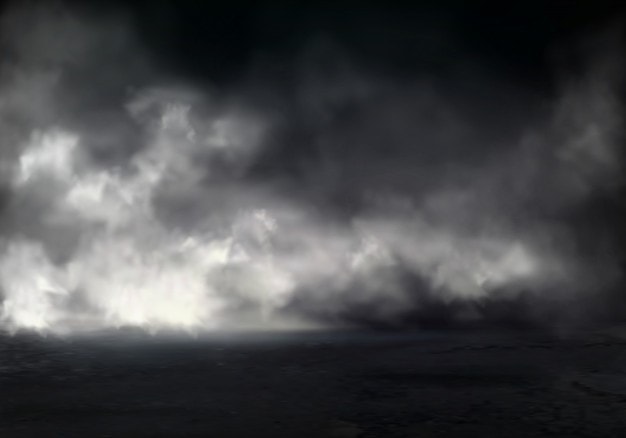 We all love green and clean spaces, along with beautiful vistas. Human interaction with nature results in the installation of ugly barriers in an aesthetically pleasing ambiance. Littering and occupation of open spaces by clutter are some of the causes of visual pollution.
Installation of billboards, storing trash in the open, a thick web of electric wires, building roads, and freeways in public spaces- all such causes result in visual pollution. This causes eye fatigue and psychological problems which remain hidden from medical treatment.
Causes of Visual Pollution
Increased use of animation on roads, television advertising, and urban graffiti are some of the modern origins of visual pollution. When garbage collects in public spaces and construction occurs in open areas, visual pollution is caused further.
Air traffic, deteriorated buildings, parabolic antennas, and urban construction are some other causes of visual pollution.
Many other causes of visual pollution include disproportionate use of illuminated billboards and animations on roads along with extreme use of television advertising and garbage agglomerated in public spaces.
In addition, you may also consider constructions or distortions in natural environments that destruct the fauna of that space. Networking of electrical wiring in disordered fashion also causes visual pollution, plus urban graffiti, deteriorated buildings, air traffic, parabolic antennas, external wiring of the building, pipes in poor conditions, etc. are the main causes of visual pollution.
Wrapping Causes of Pollutions Up!
Pollution has continued to remain a raging issue over the past few decades.
However, the right counteractive action has still not been taken. There are several activists and philanthropists who continue to encourage the use of eco-friendly material.
The hazards of pollution are well known to the world. It is high time that we all start acting on this storming issue.
What do you consider the most significant causes around the world? Did we miss any of the key types of pollutions that are creating major health issues? Share your thoughts with us in the comments below.