In a single day, consumers are exposed to different kinds of advertising. While most ads get ignored, some are overlooked. Only a few find good mindshare among the audience. On seeing such ads, people get excited to such an extent that they start spreading the brand's message or talk about the product with their friends, relatives, peers and other interest groups. The ads possess some unique element or character that compels people to discuss the ad and share it with their community.
The term 'trickle down' means that a particular advertisement gets visible by a single person and by virtue of that person's interest in that ad; it further gets disseminated or trickles down among more people. In this way, compelling ad messages spread rapidly among the audience and in no time people start talking about it. The only thing that works here is some out-of-the-box element which may be the USP, or the tagline or any product feature that woos consumers.
Examples of Trickle Down Theory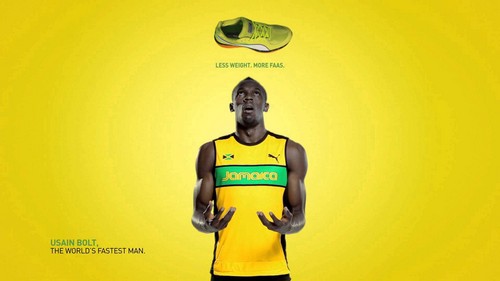 Be it a sports star or a film celebrity or someone from the fashion industry, fans are bound to follow all aspects that make up that particular personality. From apparels to cosmetics to automobiles to gadgets, fans pay a significant role in trickling down their lifestyle. All the products and services either showcased or used by the star icons gets filtered down to the common mass through advertisements.
Friends, relatives, professional organizations and other associations form our interest groups. An interesting feature of these groups is that every member has a tendency to get swayed by the other. In other words, people influence each other and in turn derive inspiration. Advertisements which are talked about within these groups get easily accepted by all group members often without question. Furthermore, discussions continue even after purchasing and while using the product. Thus, people who might have not even seen the ad starts falling in love with the product.
Our surroundings influence us the most. Societal gatherings, community functions, and wedding events are the places where maximum brand-related or product-specific discussion takes place. Lifestyle products namely pieces of jewelry, accessories, garments, fragrances or any particular style gain the limelight. People recommend their brands, listen to others' views and look for better products as well. Besides special occasions, people in neighborhood meet very often and casual discussion on brands and products immediately crops up. This makes society less than a forum where information exchange on products, branding, and advertising is witnessed on a daily basis.
As the most powerful and buzzing medium, it perhaps spreads messages even faster than the rapid fire round in quiz. With a lot of audiences, both global and regional, it stimulates the trickledown process and helps in producing mass appeal in just a few seconds. Audience share videos, comment on ads, tag their friends and do a lot more to create a social buzz about any advertisement. Brand managers make smart use of such opportunities to influence brand image and widen the consumer base for the product.
Advantages of Trickle Down Theory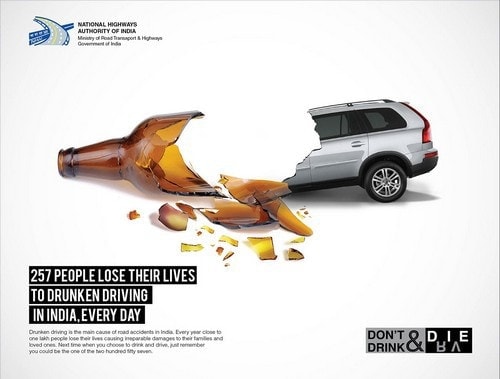 An extraordinary element in advertising circulates the message and the product in the blink of an eye. Consumers get to know as soon as the product is launched, become aware and make others aware at the same time. This leads to a mass liking for the product and quicker development of brand linkage. Thus, in a short time span, people start associating with the brand and share its values and ideals with various groups.
According to advertising theory, every consumer must be exposed to a particular ad for at least three times before registering the advertisement or the brand name in his or her mind. However, if ads trickle down faster and consumers know it quickly, brand recall happens at a very early stage. It means that even after one exposure when the brand name is spelled out, people remember the product and so the advertisement that had first attracted them. They immediately associate themselves with the brand image.
When an advertisement becomes the most-talked-about thing in the market, it surely helps marketers to penetrate a wider section of consumers. This penetration can be demographic(for example, ladies in Europe and USA between 20-35years of age or young men in Asian countries) or geographic (for example Asian Countries, Nordic countries, etc). In either way, it opens the lot of avenues for the product, a positive signal for recording high sales.
Instant Brand Establishment
A combination of faster awareness, quicker brand recall, and easier market penetration is responsible for the ultimate brand establishment. Each of these aspects strengthens the brand positioning and creates a positive feeling among the target audience. It also develops brand equity. There might be people who will not use the product yet they will know the brand and possess a good image of it. Trickle down advertisements, therefore, makes branding as real as possible.
If an advertiser is compelling enough, it can even flatter its first-time viewers who will further spread its message and contribute to the branding process. Hence, brand developers need not think of minimum ad exposure and can work with only one TVcommercial or printed while doing away with planning multiple exposures.
Cost-Efficient & Convenience
Advertisements incur huge expenditure on the marketing budget. If the number of times an ad is exposed to the audience is less, it saves a lot for the company. It can then spend its budget elsewhere for more fruitful benefits. Lesser ads mean lesser effort of both advertisers and brand developers, which makes the work for convenient. Besides time and effort, companies also put aside a lot of time, usually spent for planning and scheduling multiple ad exposures. They can instead utilize this time for boosting their efforts in making an 'unforgettable'advertisement.