Transparency refers to the willingness of an organization to be transparent and share information with all its stakeholders so that they can understand what is going on and be in the loop. This openness helps everyone within the company to feel as if they are an integral part of the organization.
Lack of transparency may breed mistrust, miscommunication, and a negative atmosphere. This is why it has become important for most companies to promote the concept of transparency within their organization.
What is Transparency?
The literal meaning of the word Transparency is being transparent or able to see clearly. It might be used in various contexts for example business, workplace, government, education, consumers, investors etc. The word may sound small but its impact is huge.
The word transparency is often heard in the business circle. Although it is not considered a financial term its relevance in this field is unimaginable.
There was a time when the consumer was at the mercy of various companies and hence was not considered at the forefront. The world has changed a lot in recent years and consumers and investors are now gaining more and more prominence.
Transparency in terms of the consumer means that they know about the amount that is charged by banks as fees or the percentage rate that the credit card companies levy on their customers. Crystal clear information to them means that they have all related data about the products and services they are buying.
Transparency in terms of investors refers to the access that an investor has to the mandatory financial information of a company. It includes audited financial records, market depth, public records, price levels, and statistics about investment funds and fees that will be charged to them. Investors depend upon financial reports to assess the financial situation of a company. When the info is apparent it helps in making uniform decisions.
Transparency in the context of a business or a company refers to open actions and honesty in dealing with all the stakeholders like employees, customers, vendors, investors, and clients. Accountability and transparency may often be considered the two major pillars upon which companies try to stand and boost their brand value in the market.  The term transparency here refers to having open communication at all levels from the management to entry-level so that vital info can be shared easily.
What does Transparency Mean in the Workplace?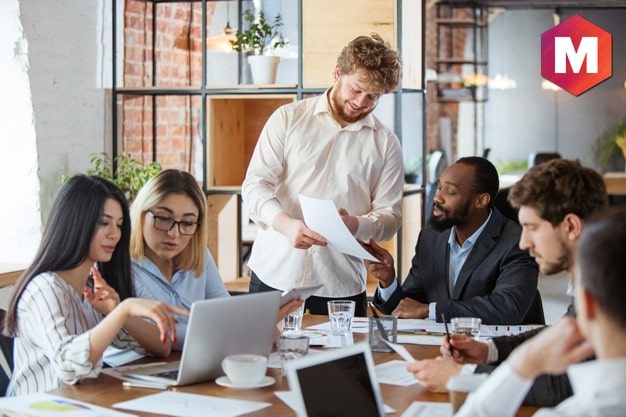 Transparency in the workplace shows that the company is ready to share important info with its employees and sharing feedback to foster a transparent culture.
Transparency does not mean that every person should know every detail. It is important to create boundaries and know which data and information should be shared with whom and at which time. The intent is what matters at the end of the day.
In the workplace transparency is a sign of good governance. The implication is that all the actions within the company must be honest and reliable and everyone in contact can depend on the words for fair dealings.
If a company promotes itself as one that encourages transparency in all departments then it must be prepared to bear public scrutiny in all matters.
Example of transparency
To explain the concept of transparency let us take the example of two companies. One believes in being as clear as possible and lets its new investors know about its earnings, market risk, debt level, etc. in the related report whereas the second company provides a complex report that the investor is unable to understand properly.
It means that the investors will automatically move towards the first company because they will become aware of all the vital details through the transparent report. The second company might look devious as there was no transparency in the records.
Importance of Transparency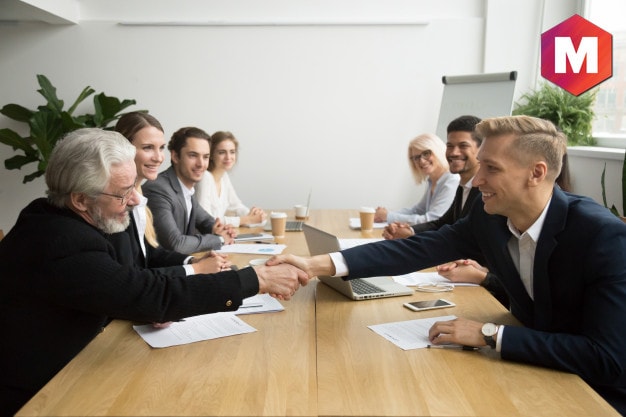 Transparency has become a valuable quality in these tough times where competition is at its prime. The importance of transparency can be seen everywhere.
1. Investors
Investors also find transparency important because it helps them to make decisions based on clear facts. They tend to invest in organizations that are upfront in providing all the data.
2. Common people
People believe in being upfront about everything and this is why they are encouraging this quality of transparency in every sphere of life as well as industries.
3. Stock market
The stock market is a primary example of an industry that believes in open content and access to data by the public. The importance of transparency in this sector helps in minimizing wild fluctuations in the stock price and reducing uncertainties in the market. It becomes easy for participants to make appropriate decisions accordingly. Companies that are listed in the stock market also are motivated to offer full disclosure as it is often rewarded by good stock performance.
4. Workplace
Transparency in the workplace means trust and an unbreakable bond between the management and the employees. The business that values this quality and applies it in all its actions and dealings can create a positive and trustworthy brand image in the market. Employees know about the financial position of their company and are assured of job security in these tough times.
The job-related stress and anxiety quotient go down and employee morale, satisfaction, and engagement increase. Improved efficiency and productivity level in an organization means long-term growth and success.