India is an economy which has gone through several changes post liberalization. This has opened up gates for various foreign entities to enter our market and grab a share of the pie while at the same time creating more jobs and options for the end user.
The pre liberalization Indian consumer was more orthodox in his life style and thinking process. He believed in three S, which were
1) Savings
2) Spirituality
3) Safety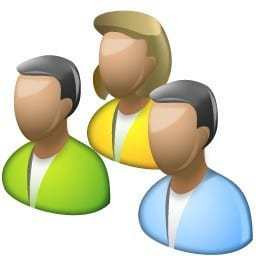 Well, The customers had reasons to be so, for he belonged to a nation, ruled over a century by invaders and then finally left devastated to start everything from scratch. He understood the value of each penny earned, and he would spend everything wisely and was very low on risk appetite. All this prevailed until 1990s and then the new age Indian consumer evolved.
The liberalization led to growth of economy and hence the net disposable income. Industries like IT, which increased the income of an average Indian customer, led to a behavioral change in the mind of Indian customer. Now the new age Indian has easy access to information, has plethora of options to choose from and above all has potential to purchase.
This led to a slight transformation of the traditional Indian consumer who was considered spiritual, but now has become more materialistic. He wants to live in the present and wants to better his lifestyle every day. More so as he is more inclined satisfying his social status needs. Today he is more bothered about what others think of him. This has led to a drastic change in his consumption. He consumes what society demands him to consume and what everyone else is consuming.
However, This transition has led to one of major transformations, although the new age Indian consumer is less inclined towards the 3S's he used to but he is now more and more inclined towards the new fourth S, i.e.: Swadesi, he believes more in Indian brands. In a recent survey out of top 20 brands in India, 8 were Indian and that tells a lot about transformation of Indian consumer.
Thus there is an addition of a 4th S to the Indian consumer mentality
4) Swadeshi
This fact in itself would mean a lot to future upcoming top brands as well as SME's. The fact that several Indian companies are valued more then foreign companies will give a boost to Indian entrepreneurs and we hope that this trend continues and the transformation of Indian customers towards Indian brands is complete which will make sure that our products receive more export value and thereby bring in more revenue to the country finally making the country a "Developed nation".
The article has been contributed by Mr Rohil Raina; The author has a MBA in marketing & Strategy. and has over 3 years of  industry experience