We are living in a world that is full of stress and cutthroat competitions.
So, if you want to reduce your stress symptoms to get the peace of mind and enjoy a blissful life, we are going to cover some of the best relaxation techniques for you in this post.
These relaxation techniques will empower you to regain your energy and be more focused on optimizing your performance. However, before going into these techniques, let us unfold some of the concepts behind relaxation techniques-
Why are Relaxation Techniques needed?
In our day to day life, there are several distractions we come across.
Not just distractions, but the burden of our work also gives us stress. But balancing these tools for a healthy lifestyle is essential. Stress is a reason we come across several diseases, and we need to cope with this.
And the removal of stress is only possible when we focus on things that we love instead of concentrating on the burden.
Relaxation techniques are present to remove these burdens, stress, and anxiety.
Since stress can be dangerous for our life, so it's crucial to come up with ways to improve our health. Relaxation techniques will help our mind to be at ease and decrease stress.
While talking about the significance of relaxation in our lives, Thich Nhat Hanh, a global spiritual leader, poet, and peace activist once said-
"We will be more successful in all our endeavors if we can let go of the habit of running all the time, and take little pauses to relax and re-center ourselves. And we'll also have a lot more joy in living."
Hence, relaxation techniques are going to play a significant role in optimizing your performance in different endeavors. Let us now have a look at some of the best methods that can relax you in any situations-
Top Relaxation Techniques for Reducing Stress
1. Deep Breathing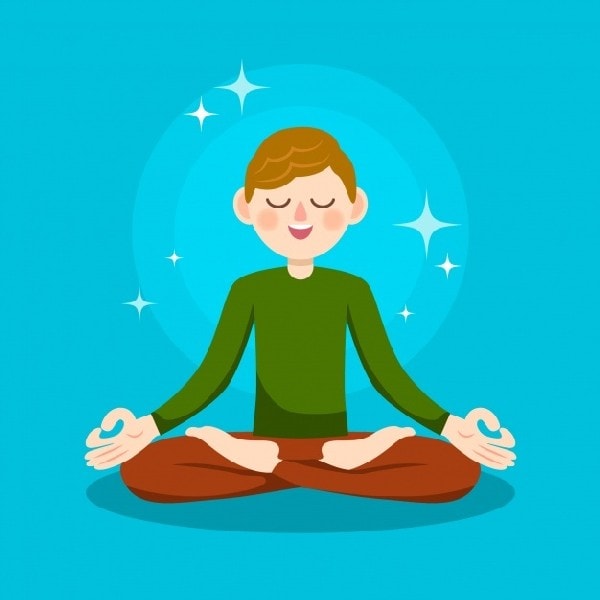 Generally, the breathing technique is the most powerful relaxation techniques, amongst others.
You don't have to breathe deeply throughout the day continuously. Try doing it when you are on your desk for a long time, and you need a break. Nothing could be better than having a deep breath at that time of workload on your mind.
All you need to do is, take a 5-minute break from your work and focus on breathing. Close your eyes, sit up straight, and put your hands on your belly.
Try inhaling through your nose and taking it from the abdomen to your head, plus you can also try doing the same in reverse order for exhaling; it will work best.
While talking about the role of deep breathing in life, Alexander Lawrence Posey, an American poet, humorist, journalist, and politician once said-
"Take a deep breath. Inhale peace. Exhale happiness."
So, even in the most stringent and most disturbing circumstances, deep breathing will be one of the most effective relaxation techniques that can relax you entirely constructively.
2. Be Grateful
We urge each one of you to feel blessed and be grateful for whatever you have in your life.
This will certainly reduce your stress and make you feel more refreshed. God has given you more than you deserved and be grateful for that. Instead of being stressed, focus on things that you have done well.
This is one of the most effective ways to reduce stress. Start counting your blessings; it will divert your mind from an anxiety disorder.
Practice this technique more often and get involved feeling differently. Nowadays, everyone is stressed, but seldom people focus on being thankful.
Once you master the skills of being grateful, it will, for sure, be one of the most useful relaxation techniques at the times when things are not going as per your wish. You will find ways to de-stress with this technique of relaxation.
3. Laugh Out Loud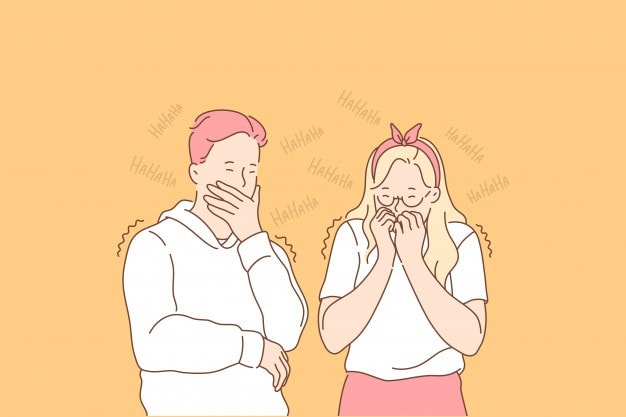 Certainly, laughing is a therapy to reduce stress, anxiety, or even a bad memory.
You don't have to worry if you don't have anyone to accompany you. You always have yourself with you, and you need to be the one for yourself and make yourself feel happy in your own company.
Life is full of worries, but you should focus on being happy and give yourself some time.
Try to enjoy your own company and laugh at moments that make you happy. Start reliving those beautiful moments by remembering them. Laughter is the key to reducing stress; everyone says that, and it is quite useful as well. When you laugh, you laugh with all your heart and forget about the stress you were going through. Laughter takes you into a world where all your happy senses activated and relive you quite effectively.
4. Music Therapy
Listen to music when you feel anxiety hitting your mind from all the sides.
Music is a good source of relaxing and reducing stress. Don't go for loud, pop, or rap music, instead listen to melodious voices. It can be just music or the entire song; anything can make you feel relieved.
We all know that listening to loud music can give you stress or a headache. So it's better to listen to melodious songs and try to distract your mind from the things disturbing you.
But in some exceptional cases, if your positive senses get resonated by some loud rock beats, you can opt for that as well
Even if you are at work, and you feel the workload, listen to music. Try doing it when you need a break, plug in earphones and start listening.
Music pieces are quite soothing and they can for sure de-stress you immediately by taking you into a different world
5. Talk to people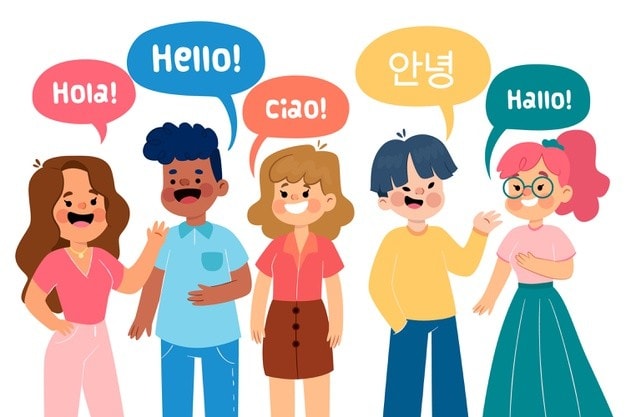 Friends, family, or even strangers can be the most significant support system for you.
Reach out to them and tell them how you feel. Sometimes people don't have a supportive family, so it's better to stay away from them, but you can go for friends.
Meet them and talk to them; this will help you in reducing stress.
Just like laughing, talking is another tool for reducing stress. By talking, you are sharing your thoughts and letting the stress flow out of your body.
It's crucial to let it go because making it inside your mind will only give you a headache.
Sometimes even strangers help you, you can share it with them, and they won't judge you. This will enable you to share your feelings without any hesitation and fear that will effectively alleviate the stress that you are carrying deep in you.
6. Meditation, and Prayer
This process involves a proper discipline in which you have to sit and concentrate properly.
Try to focus on breathing and calming yourself by relaxing your body. Meditation not only helps you reduce stress but also makes your body feel light. It's just different from Yoga but somehow related to it.
Both provide you with the peace you need. Similarly, prayer keeps you concentrated in praising the Lord instead of worrying over the worldly goods. This helps you in reinforcing the spirit and right image around you.
Meditation and prayer make you focus on your present instead of crying over the past or worrying about the future.
7) Aromatherapy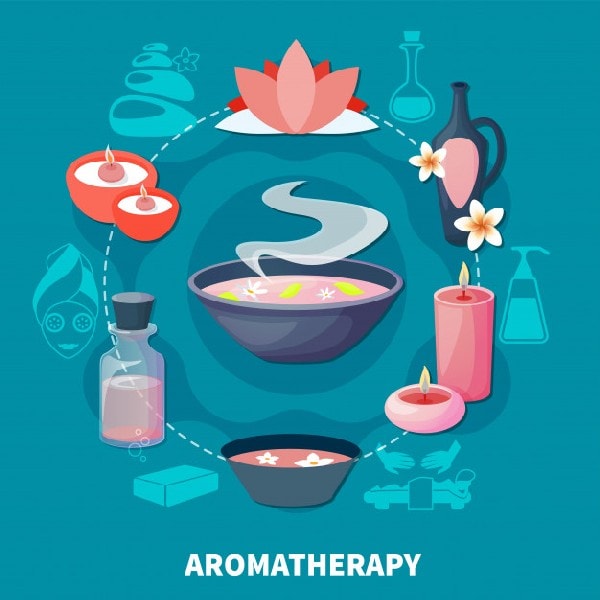 Aromatherapy is also quite useful as one of the top-rated relaxation techniques that you can opt for in stressful situations.
Floral-scented ylang-ylang is quite useful in relaxation. As per a study on nurses in the year 2006, inhaling a blend of lavender, ylang-ylang, and bergamot was quite helpful in lowering the anxiety levels and stress.
Relaxation techniques are quite useful for lowering the heart rate, blood pressure, and serum cortisol as well.
Some of the oils used in aromatherapy related relaxation techniques are lavender, lemon or yuzu, bergamot, Ylang-Ylang, Clary Sage, and Jasmine.
8) Hydrotherapy
It is again one of the beneficial and popular relaxation techniques that one can opt for de-stressing.
With the help of Warm Temperatures Hydrotherapy Pools, your body will be able to release the endorphins that will quite effectively relax the reaction of the body to the anxiety and stress.
There are different kinds of hydrotherapies, and they may include hot water, cold water, or even a combination of both. This therapy is useful in increasing the blood circulation in your body, which is quite effective in relieving stress and one of the best relaxation techniques.
Benefits of Relaxation
When we are talking about stress, there are abundant diseases that can hit us.
Meanwhile, using the relaxation techniques mentioned above can throw them out of our life. Let's look at some of the benefits of relaxation techniques here and now-
It lowers the Blood pressure
It improves our digestion
Decreases the risk of heart disease
It lowers fatigue and lethargic
Improves in sleeping habit
Reduces frustration and anger
Increase the functions of body muscles
It slows the breathing rate
Controls the sugar levels
It helps in improving mood and concentration
Final Thoughts on Techniques
Relaxation techniques are skills that help you in reducing stress and anxiety.
Any one of you can follow these relaxation techniques if you are facing any stress due to any problem. Just give yourself 20 minutes and relax your body.
And even after trying all these ways of relaxation techniques, you are unable to cut it, go to a doctor. Stress can be harmful if it is ignored or not treated for a long time. That's because it is the initial step if several diseases that can take away your life.
Therefore, we recommend you to work on reducing stress as soon as possible by using the relaxation techniques mentioned above.
What techniques do you use as your favorite relaxation techniques?
Did we miss any of the critical relaxation techniques that you prefer using for reducing stress? Tell us in the comments below.