In the era of internet, email marketing is a practical, inexpensive, and smartest way of marketing. It doesn't take much to reach more customers and increasing sales.
Therefore, most business owners opt for email marketing to promote their services and products. In addition to promoting services and products, email marketing is also useful to engage customers and keep them update about various discounts, sales or product launch. In this article, you will learn about the various types of emails marketing adopt by companies for various reasons.
1) Email newsletters or magazines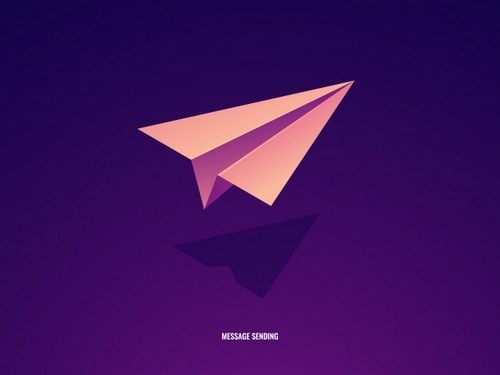 Email newsletters are used by many organizations to keep in touch with their customers. Newsletter emails notify customers about the sales, new product launch, or current promotion. Newsletter email is a helpful tool to develop a long-term relationship with customers. A newsletter should not only contain sales messages, but also useful information and entertaining content for customers.
In this way, customers will look forward to your company's newsletter and will get the information you want to convey. Therefore, newsletter email is a cheapest and easiest way to create brand awareness and to increase traffic on your website (for online businesses).
2) Email digests :
Similar to an email newsletter, email digest also provides information about products or services of a company, but the information in an email digest is time-frame specific. Most companies send out weekly or monthly digest containing the summary of prevailing information. For example, a digest can contain the top 10 smartphones in the market.
An engaging digest must be simple and straight and should contain direct links and lists. A simple email helps the reader to filter the information that he/she is interested in quickly.  Don't forget to add call-to-action at the beginning of the email. An effective email digest contains links to important articles, sales, product launch, or important events took place last week or month. Links must go together with blurbs so that readers can know what link is all about.
3) Dedicated emails :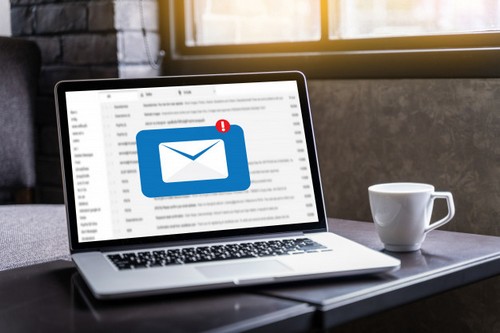 Dedicated emails are sent to a specific group of people. For example, if a company is hosting a launch party or a promotional event a dedicated email can be sent to a loyal group of customers to become the part of the event and keep them updated with the updates of the event. Dedicated emails play an important role to keep happy loyal customers of the company.
4) Lead nurturing emails :
Lead nurturing emails are series of associated emails, which contain useful information for customers and follow-up emails can be crafted on the basis of actions taken by customers on the website, which shows that you are aware of customers' interest in specific topic or product and what they might want next.
The main purpose of lead nurturing emails is to find out and understand the tinges of your leads' requirements and timing. A business can become a success by finding out the right information at the right time. Lead nurturing emails should be sent to the targeted group of people. According to the studies, segmented and targeted emails perform better as compared to mass emails. Lead nurturing emails are the best way to increase the click-through rate (CTR).
5) Sponsorship emails :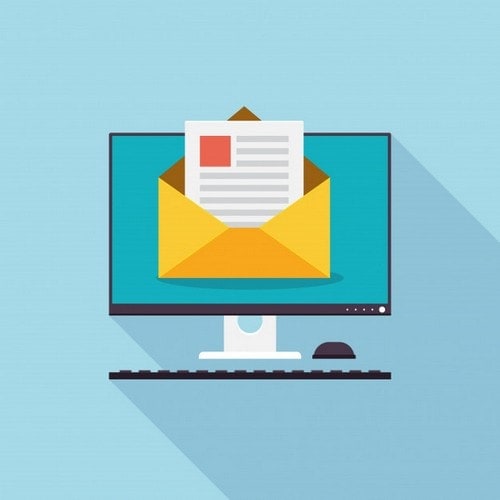 Sponsorship emails are beneficial to reach different customers and gain new leads. Sponsorship emails are used to target the customer base of some another organization by paying them to include your copy of the newsletter in their dedicated send. According to a study, Global expenditure on email marketing is $2.81 billion.
Sponsorship email is a kind of print media strategy, which includes pay-per-click, mobile advertising, display advertising, and affiliate advertising. The most important advantage of sponsorship emails is that one can be specific about the segment of customers to be reached on the basis of different characteristics such as geographic location, interests, and requirements.
6) Transactional or confirmation emails :
Transactional emails are kind of messages that get triggered by the actions taken by the customers and empower them to complete that action. For example, when customers sign up for an online course, they fill up a form and receive a thank you email containing login information to proceed further. Transactional emails are also sent containing purchase order details and shipment details when a customer purchases something from you. According to a study in 2008, transactional emails have helped in increasing revenue and brand recognition.
7) Product update emails :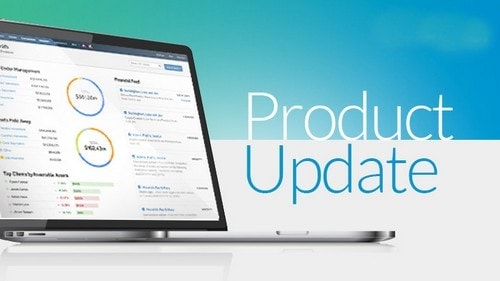 Product update emails are sent to customers who have made purchased products of a particular brand. For example, when a customer buys an iPhone he/she receives an email whenever the updated version of iPhone is launched in the market. These types of email marketing mainly lure brand loyal customers to make a purchase of recently launched products.
8) Co-marketing emails :
Co-marketing emails are sent to make your customers aware of your tie-up with some other company for some joint beneficial task, promotion, or event. The main advantage of co-marketing is to influence customers of another company to upsurge your reach.  This type of email marketing helps a company to acquire more customers.
9) Internal updates :
Employees are the most important audience of a company and they should not be neglected at any cost. Many big companies send the latest product update, newsletter, events, or marketing offers to their employees to keep them updated. Such emails should be formatted in a simple and clear way, highlighting critical information. Employees are loyal customers and advocates of the company, therefore, it is wise to keep them informed about the company's latest updates.
10) Welcome emails :
A welcome email is sent to customers within 24 hours of their association with you. It is a simple email which conveys your gratitude for their association with you. In welcome emails, you can also include the coming events in the future and you can also mention future emails about various products, sales, and special offers. In this way, customers will not get surprised when they receive emails in the future from you. You can also include some discounts on various products for their next purchase. By doing this, you can increase CTR as well as a business through welcome emails.
11) Thank you emails :

Nowadays, businesses run on good customer's service and "thank you" emails are pleasing and persuasive to customers. Customers feel satisfied and important when business take time to write them a "thank you" email and to respond to their experience and expectations. "thank you" emails are tailored according to customers and can also contain offers for future along with a small piece of gratitude.
12) Catalog and video emails :
This type of email marketing is like newsletter email marketing, but these emails focus more on the visual description of products and their pricing, rather than using small articles and dialogues. Catalogs sent through emails are like hard copy catalogs, but they don't cost and printing and shipping charges. Video emails consist of images, video footage, and graphics to convey the same information contained in catalogs and newsletters. Making videos require technical skills, but they are attention-capturing and takes very less time of the customer to get maximum information.
13) Survey emails :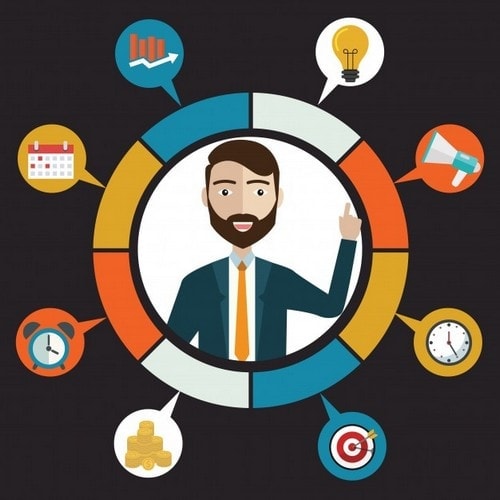 Survey emails are interactive emails. These emails are sent to customers to encourage them to provide their feedback about the product or service they purchased. There are various advantages of sending survey emails such as interaction improves with the customer, his/her feedback can be used to improve the services in future, and finally, the customer feels an association with the company. Survey email should contain some discount or offer a coupon as an award for their participation.
14) The press release or event emails :
These types of emails marketing are used to build interest and encourage participation of people in the upcoming events of the company such as conference, press release, product launch or presentation. Event emails comprise invitations, reminders, follow-up invitation, and thank you emails.
15) A request email :
A company can request their loyal customers to do favors o them by reviewing their particular products or give their feedback for a particular service. Request emails can only be sent to regular customers who have had great experiences with you in past. a request email should be short and concise. It should contain some compensation reward to lure customers to fulfill your request.
16) Re-engagement emails :
Most organizations send re-engagement emails to bring back their customers to use services. Re-engagement emails can contain current offers, newly launched products, and ongoing sales along with a small note of gratitude for the past association of the customer with the company. Re-engagement emails should not be sent frequently, because frequent emails can annoy your potential customers. Re-engagement emails can be sent once in six months to bring back your inactive customers.
17) Shopping cart abandonment emails :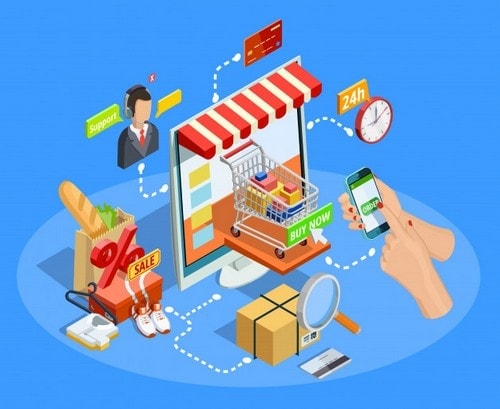 These types of emails are sent to customers by the e-commerce websites when they add products in the shopping cart and don't make a purchase. These types of emails are sent remind the customer to complete their purchase. These emails contain information like the number of units left and discount offered. According to a survey, an average of 20.8% of customers return to cart and make a purchase and help companies to generate approximately $17.90 per email sent.
18) Order status email :
e-commerce websites keep their customers informed about the status of their order. Such emails include confirmation, payment confirmation, shipment confirmation, delivery confirmation and bill of payment. Order status emails are great to grow a relationship with customers and generate revenue.
19) Reorder email :
There are some products such as ink cartridges, grocery products, multivitamin pills which required to be reordered regularly. These types of emails are sent to customers to make a purchase of such things before they run out of them. An effective strategy for reorder emails can boost the revenue of the company.
20) Cross-sell recommendation emails :
These types of email marketing are used to encourage customers (who have recently made a purchase) to buy certain products on the basis of their purchase history. For example, when a customer buys a smartphone, you know that he needs to buy accessories like phone case, screen guard, and earphones etc. according to a study shows that 20% customers have made more purchase because of cross-selling recommendation emails.