Well, do you have an online business? Well, in that case, you can come and join the group because there are millions like you and they have the same agenda and goals that you have. Well, what are these goals that we are talking about?
To be honest, if you have an online business, then there could be many goals that you have. However, there is one thing that most businesses want to have the most. They want to make sure that everyone knows about the brand and business that they have.
They want to make sure that their business is marketed in the best way, and having backlinks is one of the best techniques of online marketing that spread awareness and generate more traffic.
Well, if you consider yourself to be one of those people who think the same thing, then there is no doubt about the fact that you are at the perfect place for sure.
We are here to talk about that, and we will be telling you how you can properly market your business in the best way possible by using some of the most powerful and popular Backlink Tools.
However, let us clear out some essential things first for the newbies who are hearing about backlinks for the first time.
So what are the backlinks?
By now, we have already established the fact that for the businesses out, there one of the most important things is to make sure that the marketing of the business is happening in the best way.
Well, one of the most important means by which the marketing of the business can be enhanced is with the high search visibility of the website.
However, getting that is not that easy as you might think it is. There are some important things that you have to focus on first of all. Well, here we have one of the ways by which you can easily increase your visibility and make sure that the marketing of your business is going all good.
Well, these backlinks are the ones that are going to get you the ranking in SEO if you want it. When it comes to the SEO of the website, many factors can affect it. However, backlinks are the most important ones.
Backlinks are the ones that happen when one of the sites is linked to another one.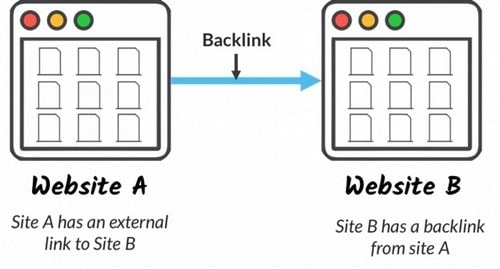 Let us provide you with an example. Imagine that there is a website where there are some links that can lead all the visitors of that website to yours that is known as a backlink.
Most of you might find it a bit surprising, but it is one of the best ways for SEO and higher rankings that you want.
However, getting these backlinks might not be as easy as you think it is.
It is a bit difficult to get the backlinks that can be in the form of images, URLs, and so much more. You need to have some additional help when it comes to getting the backlinks. Hence we are here to help you out for sure. Make sure that you follow what we have to say, and it will be all fine.
Some Important Backlink Tools For You To Use
Well, since you want to know all about the backlinks and how to get them, we are here to help you out as always. Here are some of the top names of the backlink tools that you can use to get the backlinks that you want.
1) MOZ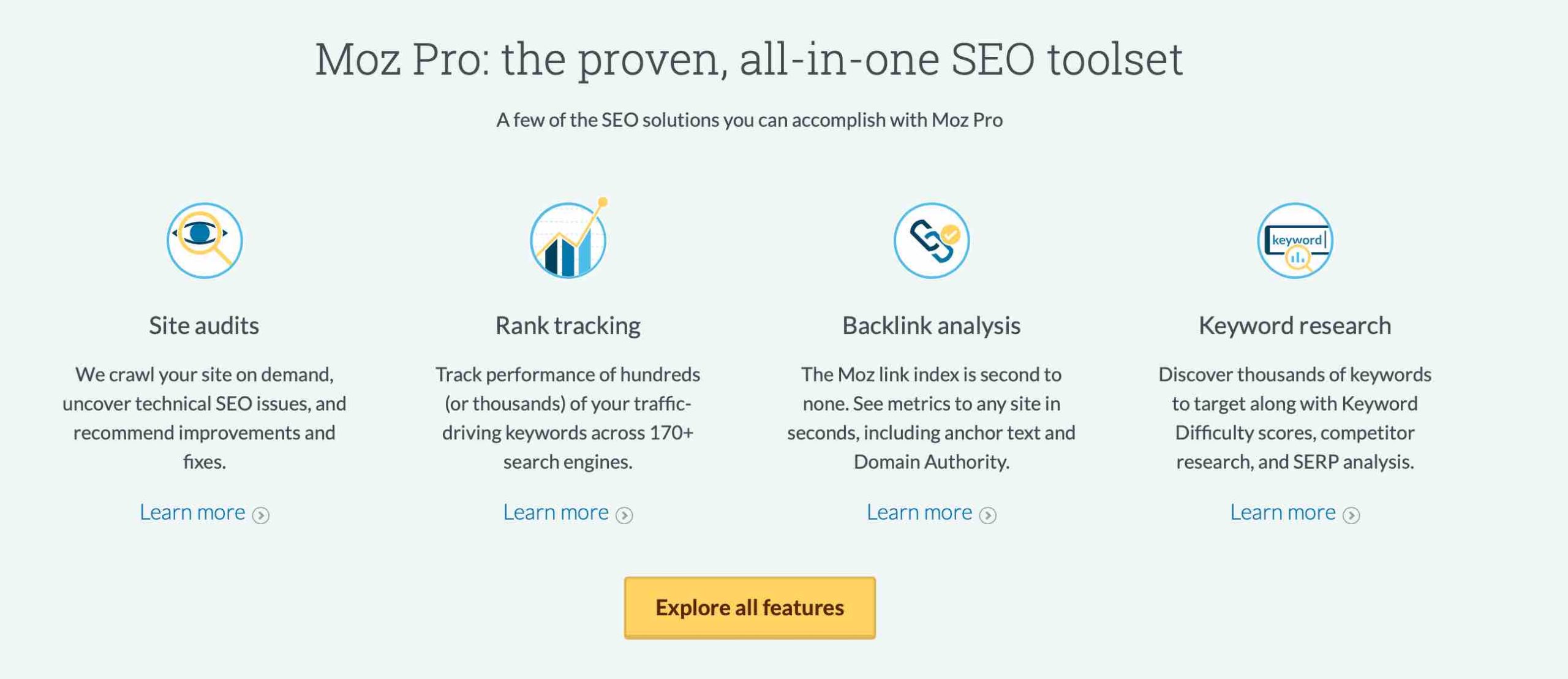 One of the tools that people can use to check their backlinks would have to be MOZ. Well, this is something that can also help in the building of the links as well. Apart from that, you will be able to break the links that are causing harm to the business of yours.
Also, you will get to know about the different backlinks that can be good for the website of yours. So, there is no doubt that this tool is something that everyone should use.
Some of the brilliant features of Moz Backlinks are-
Seeing the links to any site – including your own
Researching competitor backlinks
Finding broken links to your site
Checking the Spam Score of backlinks
Discovering link building opportunities
Seeing New and Lost Links
Analyzing Anchor Text
Checking Domain Authority
2) MONITOR BACKLINKS

Well, this is a mainly free tool that you can use to find out the backlinks that would be best if it were connected to the domain of yours.
There are reports for the analysis, and after the study of the reports, the backlinks are all sorted based on the effect that they would have on the success of the site.
So, there is no doubt about the fact that if you are using this particular tool for your backlinks, then you will be benefitted from sure. You can easily use it to check the good and bad backlinks not only for you but for your competition as well.
Some of the benefits of using Monitor Backlinks are-
Building great links
Monitoring Your Brand and Create Relationships with Influencers
Recovering Valuable Lost Links
Tracking Keyword Rankings Over Time (Local Pack Included)
Reversing Engineer Competitors' Keyword and Backlink Strategies
Fighting Negative SEO By Efficiently Disavowing Bad Links
Managing All Your Backlink Data In One Place
3) SEO REVIEW TOOLS

This is the tool that can be beneficial for the different requirements of the SEO tracking that the website has. Well, there is also a particular feature that would be able to make sure that the backlinks that are connected to the site of yours are appropriately monitored. This is one of the most important things that can happen.
So, when it comes to backlink monitoring, there is nothing that can match up to the efficiency of the SEO Review Tools. You need to try it out once to know exactly what we are talking about here.
It can provide you the complete site audit for SEO, and some of the key benefits that you are going to get from this one are-
URL analysis
Backlink Checker
Broken Backlink Checker
Domain Authority (DA)
Page Authority (PA)
Backlink count
Unique domains
Unique IP's
4) SEMRUSH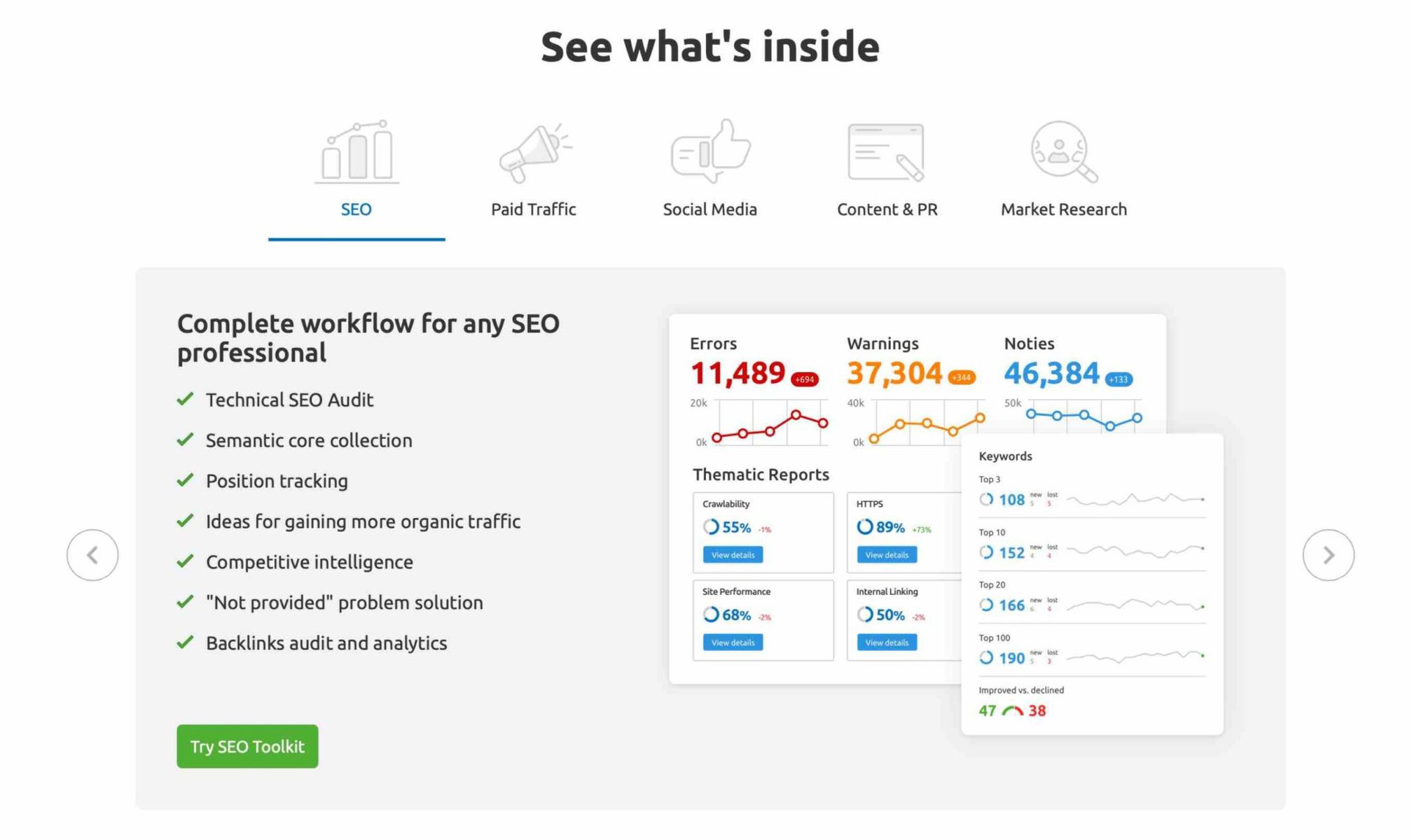 If you have not yet heard of the amazing SEMRUSH tool, then you are surely missing out on a lot. This is one of the most amazing marketing tools that can be used for the beautiful backlink auditing feature that it has amongst so many other amazing features. So, why not try it out and then see the results.
Well, you will be able to make sure that you have the links that are beneficial to the website of yours with the help of this particular tool. Also, you can make improvements to the website of yours with this tool so that you can get more backlinks.
The tool will help you by
Conducting a deep link analysis
Understanding referring domains' authority
Checking backlinks' types
Spotting your links' geolocation
5) MAJESTIC
Well, for those who want to monitor precisely what is happening in the backlinks of their websites, this is the tool that is going to help them out for sure. You will easily be able to find out the competitors' backlinks as well. Doesn't that seem like something help people?
Well, apart from that, some reports tell you all about the links that you have and how are they performing. This particular feature of the amazing tool is something that makes it one of the most popular tools for backlink monitoring.
Majestic offer features like-
Checking backlinks of your site as well as of your competitors
Getting reports from the individuals URLs, Domains and Sub Domains
Filtering links by anchor text, crawl, discover dates, link type, etc.
6) LINKODY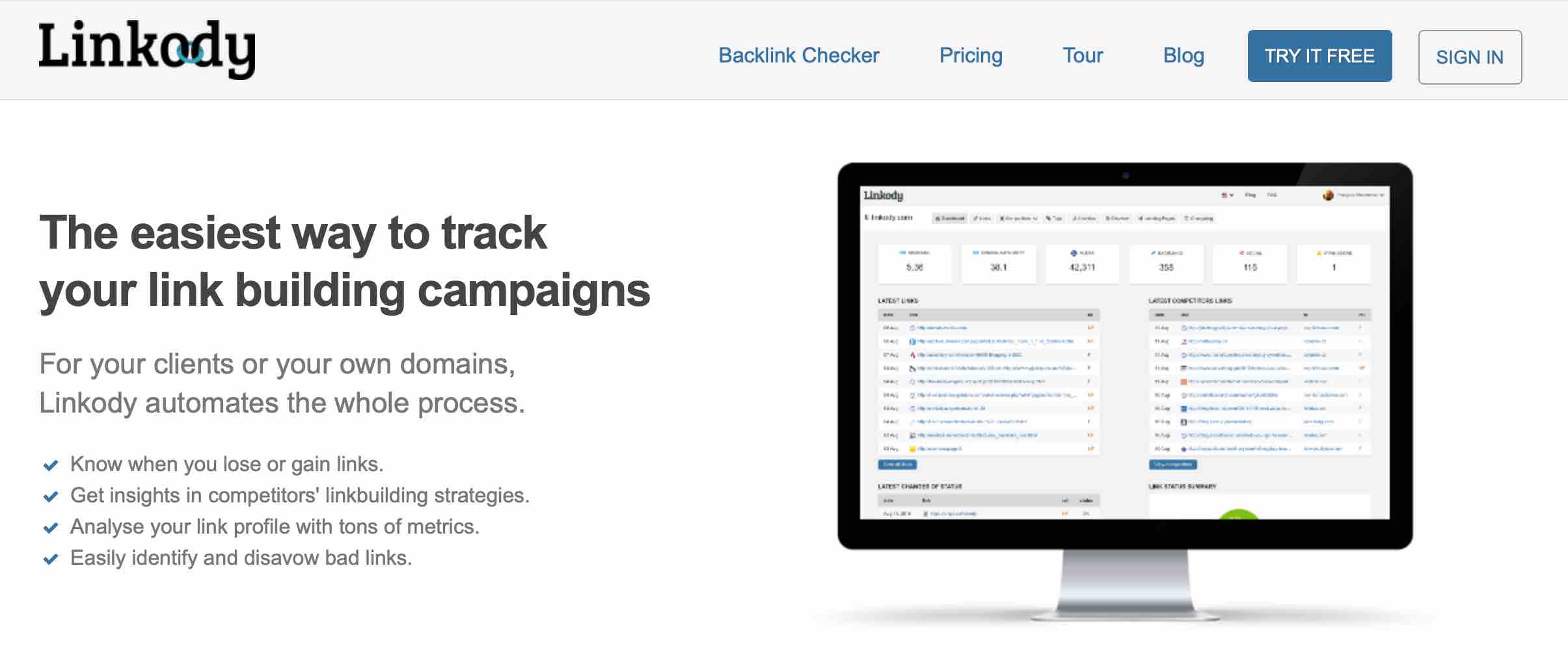 Whoever has not yet heard about LINKODY doesn't know about the backlinks that are useful for the website. Are you someone who is continuously trying to help others in understanding the link profiles that they have?
Well, in that case, you need to take the help of this amazing tool so that people can know all about the links that are useful to them. So, why not try it out?
Let us have a look at some of the top features-
Checking your domain's backlinks
Analyzing your backlink profile
Adding your competitors
Starting Linkbuilding
7) BUZZSUMO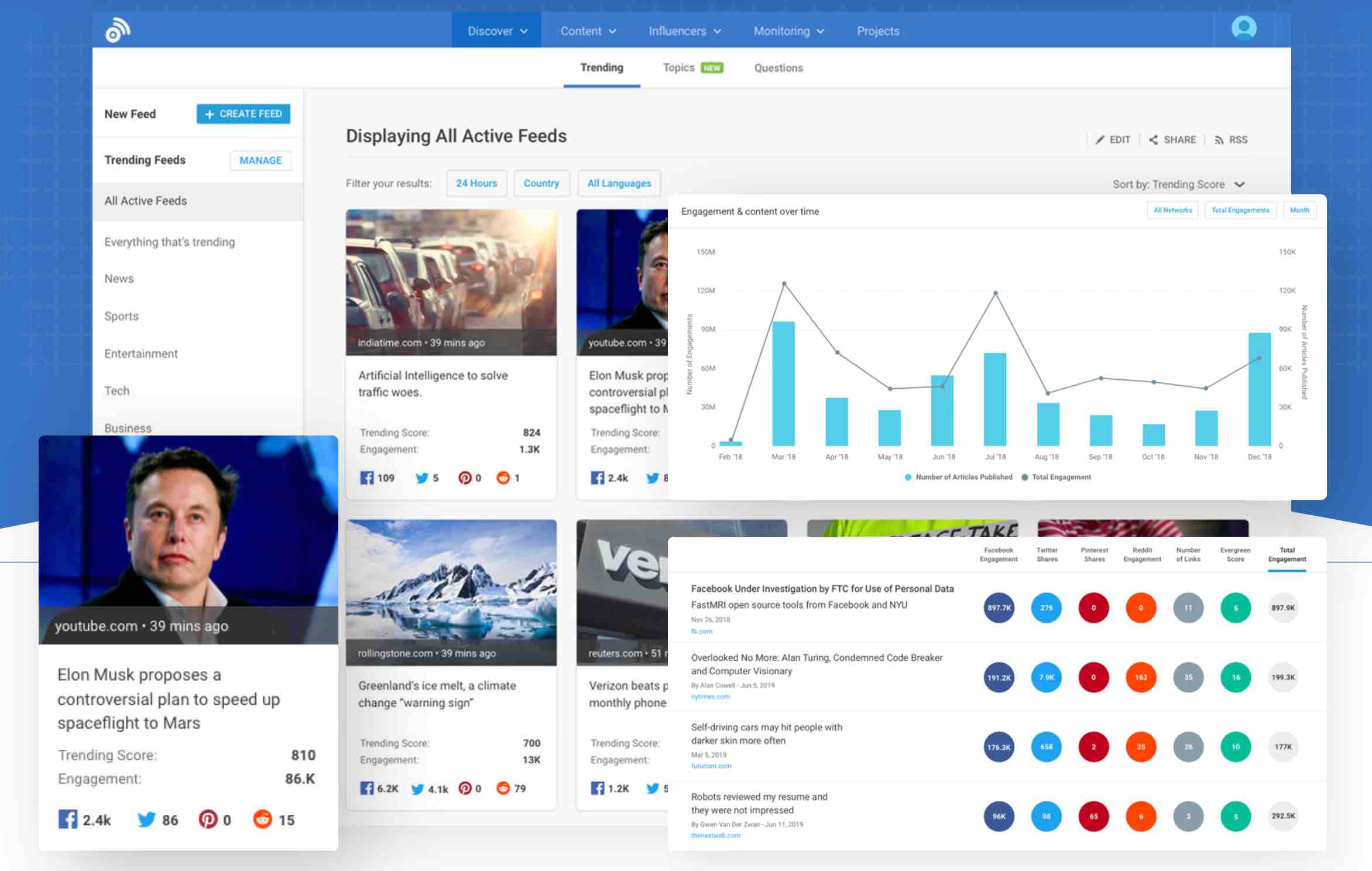 Buzzsumo is one of the tools that can help in SEO building for sure and that too, with the help of backlinks. Well, this tool is when you want to have a look at the backlinks for sure. Well, there are so many different features that it has.
Also, there is a particular free trial that you can use to see how it works. We are pretty sure that you will love it.
Some of the features you need to pay attention to are-
Ability to find out backlinks for any URL or Domain
Filtering for the backlinks as per the period
Complete exporting of backlink data
8) AHREFS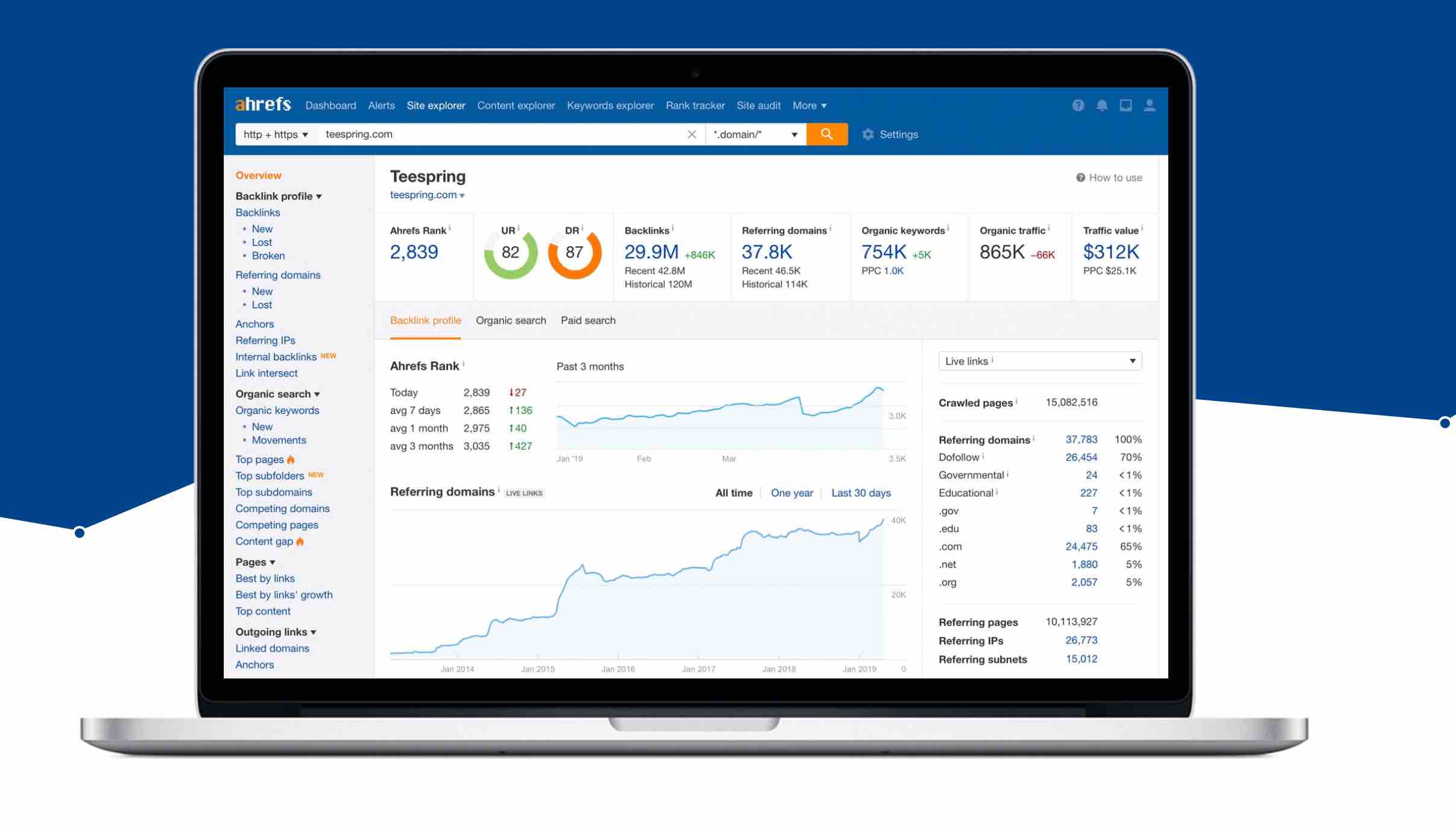 For those who want absolute growth for their business, this is a tool to use for sure. With the help of this amazing tool, you will be able to increase the SEO and improve the backlinks as well. This tool helps in monitoring the backlinks of your competitor so that you can have a clear idea of what they are doing.
So, if you want to stay ahead in the game, then this is something that you need to do.
Using ahrefs, you will let you find
The details of referring domains
Total count of all the backlinks
Details regarding Domain Rating and URL Rating
Information about Ahrefs Rank
Monitoring of growth and decline of backlink profiles
Information about the breakdown of the target's backlink profile along with all outbound links
9) SEO KICKS
Well, here we have another one of the most useful and very popular backlinks checking tools that you can use. This tool collects all the information and then transfers it into a particular database so that people can quickly know what is going on.
If you use this tool, there is no doubt that you will be benefitted from it in the best way of getting the details about the most relevant and productive links for your site. So, why don't you use it?
Some salient points to notice here are-
It uses its crawlers for collecting link data
It lets the backlink data be available via CSV report, API and Website
Its current index incorporates around 200 billion link datasets
10) SEO SPYGLASS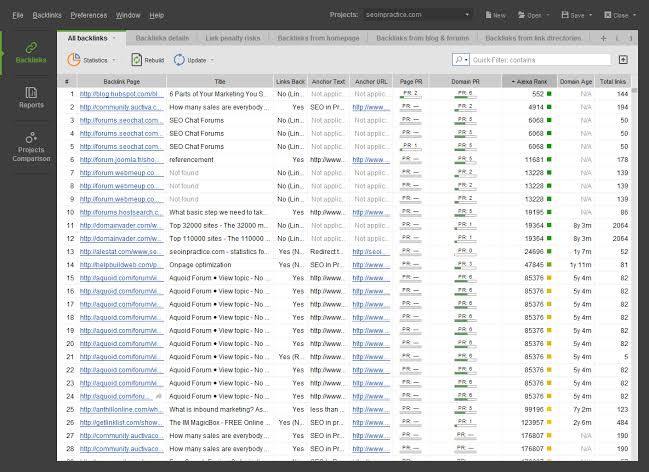 For those who want to do complete research on every link they have, this is a tool that can help. You can also clean up the unwanted and broken links that are a burden to your website. Also, you can monitor the backlinks of the competitor as well.
So, there is no doubt that this tool is a handy one and can be used by every single business owner. Some of the notable things about SEO SpyGlass here are-
Finding the inbound links of competitors
Calculating the value of each of the links
Checking if the link is from the homepage
Finding out if the link is from blog or forum
Analyzing which link is offering the most relevant traffic
Finding the right emails, so you can easily ask for the backlinks
Wrapping Up!
So, that is all that we have to tell you about the top backlink tools. Make sure that you choose the one that you like.
By adeptly using these backlinks tools, you will be able to investigate links and find out the valuable information that can help in boosting your rank in SERPs.
Having any queries about the backlinks tools shared in the post? Share your doubts with us in the comments below.