Investment is considered an appreciation of monetary assets with the idea to generate income. It is actually purchasing goods not for today's consumption but so that it turns into wealth in the future. In financial circles, people often associate investment with buying stocks and bonds but there are several other good options that people fail to grasp.
Choosing the right investment is an art that you need to hone diligently if you want to achieve the desired success. It cannot be a random act instead be thorough in your efforts and find out viable alternatives that will take you near your goal with the least risk and maximum possible profits.
Risk factor and return on investment are inversely related as they are the sides of the same coin. You cannot expect great returns without high risk hence contemplate research and then make a decision. Sometimes you are investing your full savings and at that point in time remember a wise man never puts all his eggs in one basket. Better divide it into proportions and invest in several ventures to minimize the risk factor. Try to find out alternative schemes instead of a traditional investment that can help you to prosper in a better way.
1) Hedge Funds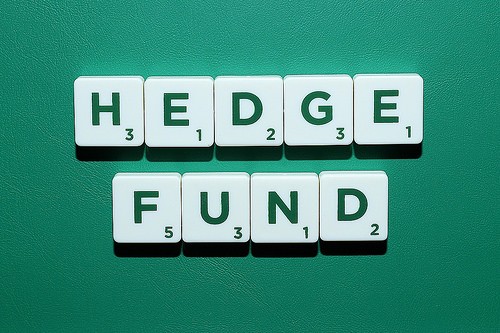 Hedge Fund is often called an investment fund that acts as a bridge between institutional investors and investment management companies. It is different from other schemes as its major investments are in liquid assets and public equities that have better redemption frequencies so that the investor can take out his money more often. These funds are available to accredited investors and are not offered to the general public.
Hedge Funds pool and collect money from a list of multiple investors and diversify the acquired capital in several investment schemes. They are not regulated as diligently as other funds hence the fund manager can invest in several financial instruments. One common factor amongst all hedge funds is that they expect to make money irrespective of market conditions or trends. Often the firms act as traders instead of classic investors to create better options of earning money.
The fund manager has the option to invest in futures, derivatives, commodities, and stocks along with other options that they think viable. They opt for a broad leeway to minimize the risk and maximize the chances of profit.  If you are looking for top ten alternatives for investment then Hedge Fund is a good choice. In recent years it has become the preferred medium for alternative investments because of its inclusion in personal financial portfolios.
2) Private Equity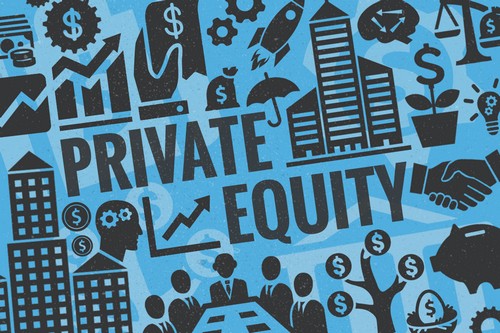 Private equity is an investment fund that involves ownership of shares or equity in an entity that is not listed or traded. In simple terms, investors offer capital to a company and receive returns on it after a certain period. It has been a sort of blessing for new start-ups and also established entities that may have seen some rocking times and needed the capital to wade through the turbulent waters.
 Investments in private equity come from accredited and institutional investors who can easily shed large amounts for extended periods. Individual investors more often work with like-minded people or join a private equity fund to find better prospects. In private equity the investors invest directly in private companies and the capital can be utilized to make acquisitions, fund new technologies, solidify balance sheet and expand working capital.
If you are on the look-out for top ten alternatives for investment then private equity is an apt choice. It has gained immense popularity in the current financial market as investors are leaning towards it more and more.  Private equity gives companies access to liquidity against financial mechanism like bank loans with high interest. Private equity financing proves a boon in such cases as it reduces the pressure a great deal.
3) Real estate investing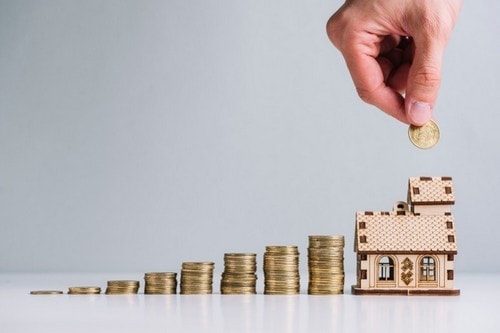 Real estate investing has a broader concept that includes management, ownership, and purchase of property via sale or rent for gaining profit. It is a tangible asset with intrinsic value. Investors can be involved both indirectly and directly through this option. Real estate has always been a favorite alternative investment opportunity if you are seriously looking for top ten alternatives for investment. You can invest by purchasing a rental property as an individual, purchasing shares in REIT or Real Estate Investment Fund and joining investment group of real estate.
If you are buying a property then think of all the responsibilities with this venture. If you are unable to handle it yourself hire professional management companies that will be responsible for all the work at a reasonable rate. In real estate investment group option, you can be a part of like-minded investors that purchase, handle and manage the related work together. This will spread your risk factor to a greater degree and keep your investment safe. Another option is to use online platforms that invest in real estate companies. Remember every venture has its own risks and gains hence be thorough in your research before making a decision.
Real estate investing also includes dealing in mortgage notes by both buying and selling and crowdfunding that involves making a direct investment in deals related to real estate through reputed websites.
4) Venture capital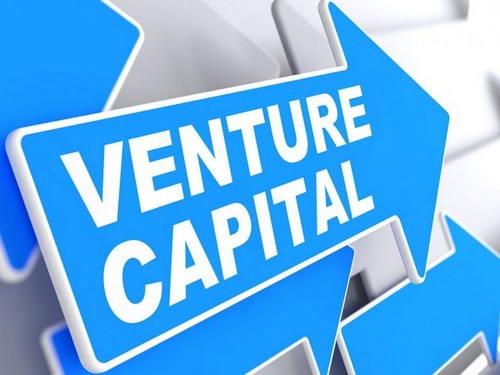 Venture capital is the finance that is offered to new entities that shows the potential for long-term growth.  It is acquired from investment banks, well-off investors and financial institutions. It is not necessary that venture capital will be of monetary nature in some rare cases it also includes managerial and technical expertise.
Venture capital is a distinctive type of private equity. It is an investment funding for new business entities that are in their initial period and start-up business entities that require a lump sum amount of capital for their daily working. Venture capital firms acquire funds as part of the investment and offer necessary financial help in the way of venture capital to those entities in exchange for equity in their business.
If you are looking for top ten alternatives for investment then look for venture capital. Yes, it is risky to wait for a long time for returns but the potential of attractive pay-off is simply too much to ignore this form of alternative investment. Venture capital investments are most popular in high-growth industries like software and biotech.
5) Commodities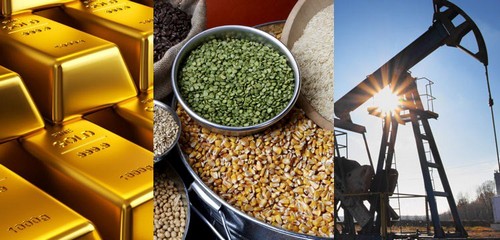 The commodities market is considered one of the most volatile as unpredictable events and disasters have a direct impact on the prices of goods. It includes resources, for instance, precious metals like gold, silver, and copper, fossil fuels like coal and oil, energy like natural gas and crude oil, livestock and meat like live cattle, horses and lean hogs and crops like corn, wheat, rice, and barley. A disaster can result in scarcity and increase the prices whereas abundance can make the commodity prices fall down drastically.
Unpredictable nature is the reason why people prefer long-term investment in commodity market than short-term. It evens any loses and ultimately results in profit as disasters are far and few in between good times. One of the safest ways to gain better returns is by buying into EFTs or exchange-traded funds that either purchases commodities or invest in a business that produces commodities. Make sure to invest in several commodities to diversify your portfolio.
If you are looking for top ten alternatives for investment then commodity is a good choice. There are several commodity exchange markets for successful investment opportunities and dealings. Some deal in a particular commodity whereas others in several for instance London Metal Exchange as the name suggests is all about metal commodities whereas New York Mercantile Exchange deals in several commodities at a time.
6) Precious metals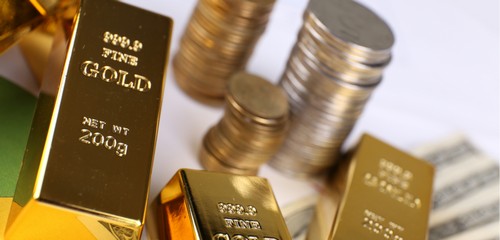 Precious metals as the name suggests are rare and priceless by nature. They are difficult to mine and it is their rarity that makes them expensive and valuable. Precious metals are a favorite investment opportunity for individual investors and for business entities. Several business houses use palladium, platinum, silver and of course gold as key components for investment.
Gold and silver are often called coinage metals and has been used as precious metals in a free market for alternative investments since time immemorial and nothing has changed even today. Investors hold them in their physical form as a protection against financial turmoil and inflation. Gold and silver are the easiest to buy so that you can take their possession and use them during a crisis for barter or selling.  Investors can purchase gold as bars, coins, gold mining stocks, futures, gold accounts, and ETFs.
If you are looking for top ten alternatives for investment then choose precious metals as owning them is a sure way to diversify your portfolio. Remember precious metals are considered controversial assets as it is considered a speculative opportunity by some and foolproof investments by others. They gain when stock markets and dollar rates falter and weaken when the market and dollar rate is at its peak. As no one knows when it is going to happen it is better to keep your options open and keep some handy and diversify the rest of your portfolio.
7) Peer-to-Peer Lending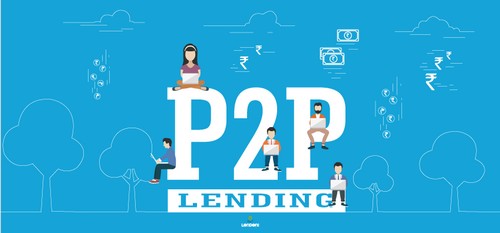 Peer-to-Peer lending is being considered as an all-time favorite as it offers investment benefits for both borrower and investor. It is an online service that offers loans for both professional and personal use. There are several investors who pool up their money and diversify the amount so that they can lend to several business entities or individuals according to their preference. It is actually a diversification of your investment portfolio.
As you are part of a team the risk factor lessens considerably. Moreover, a complete background check of the borrower is just so that he can qualify for your money and the loan can pass. This makes it relatively safe from frauds and other risks. There is no involvement of bank or any other middleman in this scheme of things and hence results in lower interest rates for the borrower and higher returns for the investor.
If you are looking for top ten alternatives for investment than Peer-to-Peer lending must occupy a good spot. Yes, it is a relatively new concept but has been gaining momentum day-by-day. The main risk factor in P2P lending is that the loan might be sanctioned to someone who has not been able to acquire it through proper channels and that could make the investment risk for you. However, the P2P companies are diligent in their efforts and make a decision after conducting thorough research so that their money is at minimum risk.
8) Managed Futures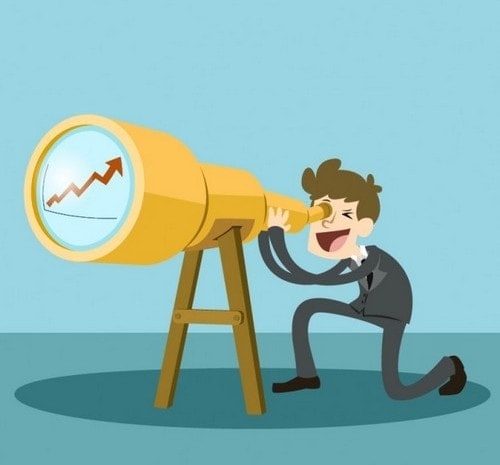 Managed futures fund or account is an alternative investment where future market trading is managed by another professional entity or individual beside the owner of the funds. Managed futures account generally state their market approach in their trading program.
If you are looking for top ten alternatives for investment then managed futures is a good option. The funds in managed futures are managed and run by fund managers who acquire money from several investors and pool them under one umbrella. They then invest the sum in different financial instruments like options and futures in commodities, interest rate, energy, agriculture, and currency markets.
The best part of this investment scheme is that it is better regulated and more accessible than others. As managed futures do not follow market trends they can help an investor to keep his diversified investment portfolio secured.
9) Financial Derivatives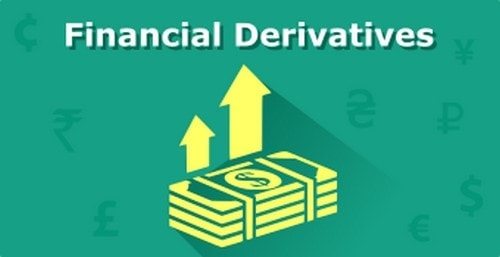 A financial derivative is considered value-based security that relies upon basically single or group of assets. The price is actually determined by the fluctuations occurring in the underlying asset. The most common and popular underlying assets in the current scenario are market indexes, interest rates, currencies, commodities, bonds, and stocks. You can easily make a purchase through a brokerage firm. They can be traded on an exchange or over-the-counter, that is OTC.
If you are looking for top ten alternatives for investment then you can opt for financial derivatives. They are used as a means of lessening the risk factor in an investment portfolio. You can imagine the popularity of these alternative investments by the fact that the European derivative market alone has a Euro six hundred and sixty trillion notional amount. The principal participants in the financial derivative market are arbitrageurs, margin traders, speculators, and hedgers.
Financial derivatives are specific types of securities that incorporate swaps, forwards, options and futures. Generally, a derivative is considered a financial agreement between a party and his investor that will pay-off when the agreed upon asset reaches the required level. Futures and options are accessible to individual investors whereas swaps are traded mostly by institutional investors.
10) Artwork and collectable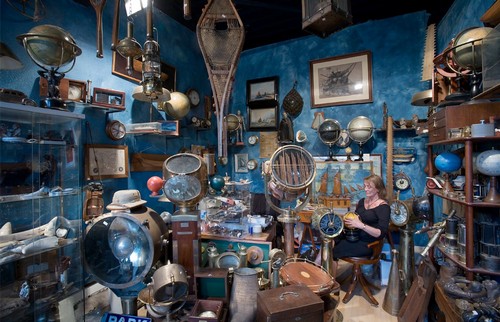 Collectables are items that are valued at a rate that surpasses the actual value of that item. This is because it is considered rare, popular and in-demand. The older the things are the greater is its value. Paintings by famous artists and coins from different eras are always in demand as their value is ever-growing.
If you are looking for top ten alternatives for investment then look no further than artwork and collectibles. The genre has a wide scope and includes historical and sports memorabilia, signatures, stamps, wine, coins, pottery, sculpture, and paintings. These investments serve as a source of enjoyment as well as worthy investments.
Remember collectibles especially fine art is very much an in-demand source of investment. People spend millions on something they consider worthwhile. The thriving market is considered quite safe as people are always on the look-out for valuable things. Collectables and artwork are favorites of investors who want to diversify their portfolio in things that they want to cherish.
Are you expecting sky-high returns and that too as fast as possible then let me tell you that the risk involved in such ventures is also double. Never ever opt for an investment where you are at the risk of losing your principal money. According to financial experts, alternative investments are proving a boon when a person is looking to diversify his prospects. Continuous growth is a measure of their popularity in recent times. The advent of technology has helped investors in gaining direct access to various opportunities. Understand thoroughly, consult with either a financial expert or someone you trust and then make a decision to invest your hard-earned money in alternative investments.