Do you love having a restaurant of your own? Are you planning to start your business by owning a restaurant?
Well, that is, for sure, a very profitable idea in today's time. Everyone loves eating in restaurants, spending some quality time with their friends, family.
It has been like a tradition that we all follow from the early days. It is one of the best ways to start your business without much effort.
And with the help of the power of online marketing channels and strategies, it will be much easier and more useful for you as well.
In this post, we will be covering the best-known restaurant online marketing tips that industry experts suggest.
You must have checked Google. Aren't you getting the right restaurants online marketing tips on Google? Well, there may be numerous ads regarding restaurant online marketing tips on different sites.
But all you need to do is go for suitable and the most important tips that are the best fit for your kind of business.
First thing first, you need to understand in which Category your restaurant comes.
Table of Contents
Connections With The Local Food Bloggers
Use the power of Social Media Marketing
Use Mobile Marketing
Make Sure To Have A Website
Use The Power Of Contests
Try To Get Into Food App Listings
Social Paying Helps A Lot
Develop Different Brand Identities
Do Not Forget Email Marketing
Protect Your Reputation Online
Restaurants can be divided into many categories.
They can be classified by different cuisine of different places such as Japanese, Italian, Indian, French, Mexican, Thai, and Chinese. Everyone loves having different tastes of food, right?
They can also be grouped as vegetarian, steak, seafood, fast food, and many more.  Restaurants can be of buffet type, dinner dining, or it can be a simple type.
Nowadays, the advanced technology has completely changed the landscape of the restaurants. They are investing their money in discovering numerous designs and types of restaurants. People are making this field as their profession these days.
Restaurants are now taking advantage of the digital world and in many different ways. Restaurant owners no longer depend on the traditional style.
However, considering in today's competitive world, about 60% of the restaurants got failure due to so many reasons. Yes! And the primary reason for that is ineffective promotion and lack of reach.
You need to make your strategy very straight and right up; otherwise, you won't get any results and will end up with a failure. Don't worry! This is not going to happen with you; only you need to do is grab some knowledge of restaurant online marketing tips.
Some Important Restaurant Online Marketing Tips
You are definitely on the right track! We are going to provide you some restaurants' online marketing tips, which are going to help you!
1) Connections With The Local Food Bloggers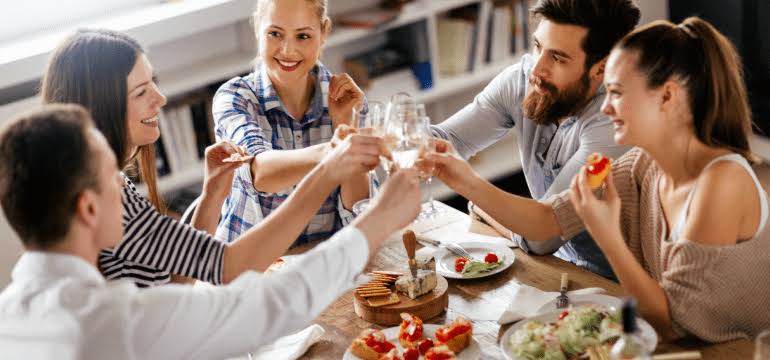 So, one of the best strategies for marketing is to reach out to the people who are already in the field.  So, you are the owner of the restaurant; you need to go and connect with those people who are food bloggers.
You can convince them to share your food content to their blogs.
This is the way where you can make more followers. So, just by keeping an offering contest, you can grab their interest. You can make your business popular among its sites. Pretty easy! Isn't it?
2) Use the power of Social Media Marketing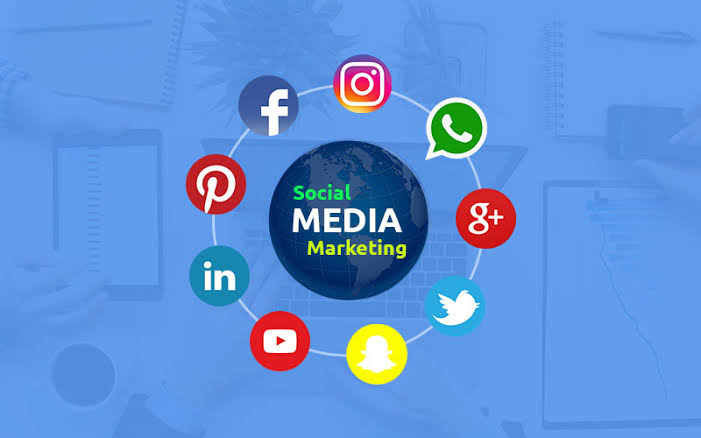 Well, we all are living in an age of food addiction and also social media is becoming a platform where all the pictures about delicacies are taken, and people are in love with spending more money.
So, this is your time to take advantage of social media where you can easily present your food display. This is the fastest way of attracting more customers.
Go and post on popular websites, mainly Instagram, Facebook; the king, and the queen of today's networking sites. Take pictures and video clips of food and update them on these networking sites. You can also take help from experts if you have any confusion about it!
It is quite understood that in the busy schedule that you have in managing your restaurant, it is quite tough in devoting your time to getting various social media campaigns managed. Hence, an ideal thought is to hire a social media expert for your case.
The person can offer you several things such as starting up a channel on YouTube to display different videos or start up a Facebook page to keep the viewers updated with the recent events going on in your restaurant.
3) Use Mobile Marketing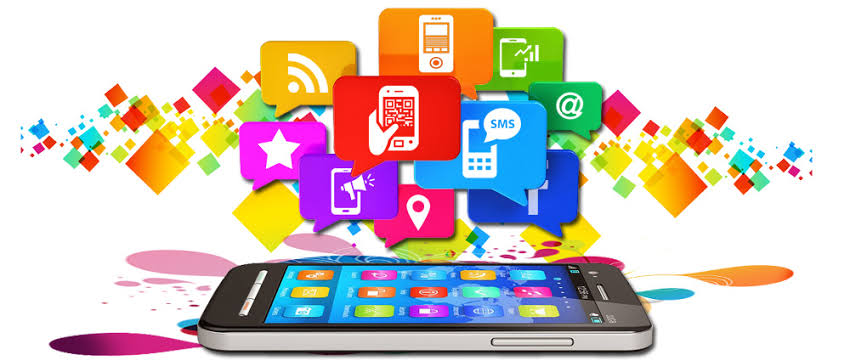 This is one of the most important Restaurant Online Marketing Tips that you need to incorporate in your digital marketing strategy.
With the right inclusion of mobile marketing strategy, you expand the reach of your business in front of your most relevant audiences. This also helps in optimizing your reach in the palms and pockets of your potential customers.
You may also share personalized messages and updates to your customers to convert them for your new items and services. SMS and WhatsApp marketing strategies can be highly beneficial for restaurants.
4) Make Sure To Have A Website
So, getting a website is more likely to have a food shop in every corner of the world. It will be helpful to your business in an easier way.
Don't you want to grow your business restaurant bigger? Get some professional websites, and you are all set for it.
Having your website helps in opening up your opportunities for a bigger market, and it becomes much easier to find you by the existing customers. This may need a little bit of work to do, but the results are amazing.
Doing some work for better results is always good, isn't it?
With the emergence of online services, several people even do not wish to move out to get dinner at the restaurants. They prefer to order online and get it delivered so that they can have the food enjoyed within the comfort of their homes.
Well, if this is the trend, going by it is necessary. You should have a section on your website for sure where customers can order online for their food.
Apart from this, there should be other sections also such as booking a table for those who wish to enjoy the evening at the restaurant, the food menu, and many others.
5) Use The Power Of Contests
Alright! So whenever we got some offer in any place, people love joining it, right? So bringing some offering contests are always a good option for advertising your market.
This will directly help you out in extending your business. So, sharing some content that is related to your offering contest by someone with a good follower is enough for promoting your restaurant.
Such contests do good during the festive seasons when people are in a festive and holiday mood. Take the advantage to its fullest and offer something that the customers cannot say no to.
Promote such contests on your social feeds, and you will surely get huge responses out of it in terms of increased traffic on your site as well as in your restaurant.
6) Try To Get Into Food App Listings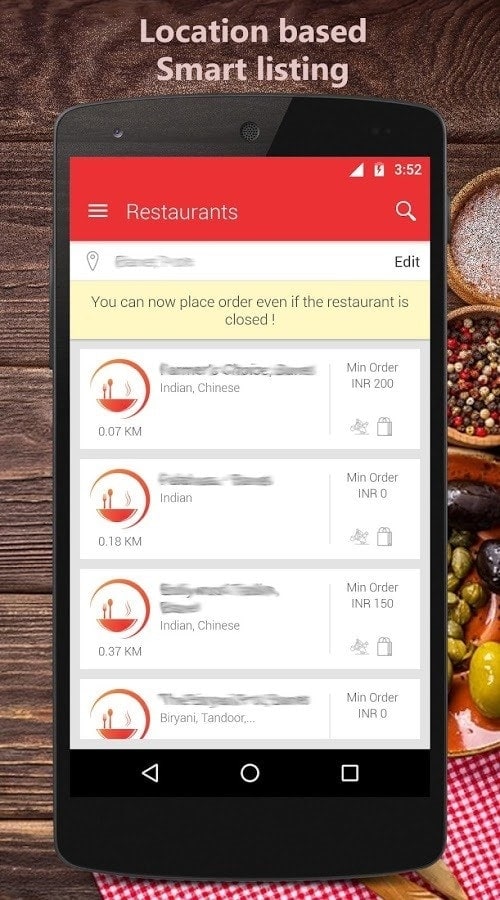 Well, this is quite an interesting and easy way to grab all the attention of your customers. In today's world, everything is done on social media. There are numerous food apps available on the market.
This is your chance to take advantage of it. People want only the fastest way to get everything in this generation. They won't go for any long processes instead install the food apps that directly take them to the nearest restaurant.
So, make some partnerships with those apps that linked with your restaurant. You need to make sure your restaurant is listed. You can't lose your potential customers, right?
7) Social Paying Helps A Lot
Alright, so when lots of people enter your restaurant, that means someone has recommended your place, right? So, by social paying, you can invite people to taste your delicious food, and in return, they will share your food pictures on their pages.
So, if people with lots of fan followers share your content on their walls, more people will also want to taste it, and you are all done!
8) Develop Different Brand Identities
Okay! So, making your brand identity can help you out in performance on social media. You need to make your brand identity based on your targeted customers.
You need to do some close study on your customers to know what kind of brand they want more. Do they want to have healthy foods only?  Is your restaurant gives more likely beer-wings vibe? So, you need to be very clear about your target patrons.
9) Do Not Forget Email Marketing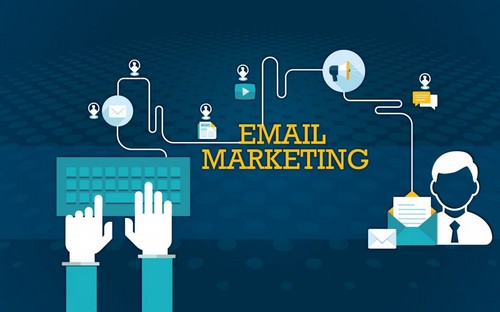 When you are promoting your restaurants in so many ways, do not forget the magic of email marketing. You can get an email address from the people who have played contests or even those who have provided feedback about the restaurant.
You can make use of these emails to send them regular emails or newsletters about the restaurant.
There are so many things that can be sent with the help of an email such as about any event that is about to start in the restaurant, about any discount that can be availed, any new service that is about to start, and many more.
Interested people wait for such information so that they can avail of a great benefit out of it.
Also, you should make the emails quite attractive so that even the people who do not remember you get forced to open up the email and get through the contents inside.
10) Protect Your Reputation Online
Today, viewers are quite smart, and before selecting an option, the first thing that they do is to check out the reviews of that particular service.
A single bad review can change the mood of a potential customer. Hence, make sure to provide the best service to the guests, so that you do not have to face any such reviews online.
Incorporating befitting Online Reputation Management strategies will help you have a productive presence on social media platforms.
So, these are some quick restaurant online marketing tips. You just need to go through it, and you are all set to jump your ROI via online marketing channels.