The euphoria of starting a new job is often mitigated by the fear of stepping into a completely different background. The uncertainty succeeds the celebration of reaching that point successfully that a new environment and responsibilities will bring. Countering people with a different mindset, and closely working with them is not an easy task. It takes sheer determination to find your balance within the first week.
The desire to create a good impression is always there along with the pressure of not making mistakes. The best tip at this point is that one should not take any unnecessary stress on himself and just go with the flow to gain his momentum and understand how things work in that ecosystem.
Excitement, as well as a small dose of nervousness, is understandable. It will take some time to learn the ropes of the workplace along with the names and faces of people around you, and that is ok. Follow the tips mentioned below if you are feeling overwhelmed at the thought of being productive and making your mark from the first day.
1. Start early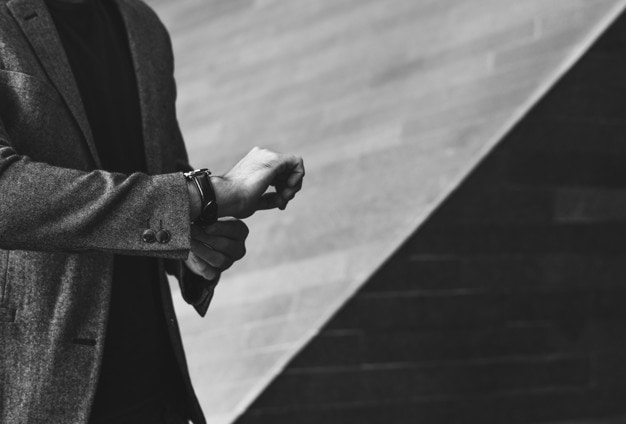 It is best to lay the groundwork for smooth sailing in the initial days as it is the time to get a firm grip on things and make good impressions. Start early even before you have stepped into your office if you are looking for tips on starting a new job.
Contact your superior or the manager and ask him for reading materials on the company, its culture, vision, newsletters, annual reports and products etc. Ask him about when and where you should report on the first day.
Generally, recruits are directed towards the Onboarding program and if there is no such provision in the office then directly to the group or person with whom you will be working.
The tip is to ask and not assume anything. Getting a fair idea about it will make things clear and avoid confusion on the first day.
2. Know about your role in the organization
You have landed the job of your dreams and are super excited to work and reach your goals as fast as you can. Yes, this looks fine on paper, but the goal is far away, and you have just taken the first baby step towards it.
Now is the time to review the job posting once again and know about your responsibilities in the organisation. In most cases, the job posting is only a simplified version of the job description. You have to determine what the company wants from you in that position, and for this, you will have to contact either the Human Resource department or your manager.
Either of them will provide you with a detailed description of your role and responsibility in the company. Once you know about the primary responsibilities as well as accountabilities, conduct thorough research through the company Intranet site, the media, organisational charts, LinkedIn profiles etc. to know essential details related to your job position and the people you will be coming into contact with.
Make it a habit and continue the same even after some time has passed in the company as it will keep you in the loop and prove helpful all along the way.
3. You are your brand
An individual must never forget that he is representing himself in the office and must always be on his toes, prepared for every eventuality. The first ninety days are crucial and often treated as an extension of the interview.
This means that you should make every interaction or effort count. This is a professional environment; there is no need to be extra friendly or personal instead be professional, cordial, respectful, and a diligent worker upon whom the manager can place his trust unconditionally.
The first few days and weeks should be treated as an opportunity to learn, understand, grow, and represent yourself in the best possible manner. It is time to create long-lasting impressions in the workplace.
4. Learn about the unwritten rules at work
You are ready with necessary information regarding the company, its people and your responsibilities at your fingertips, but what about the unwritten rules at work. These are not listed anywhere but equally important as it will help you in a smooth transition in the early days.
The necessary thing, for instance, the dress code is in most case the same at every workplace. Make sure you are dressed formally with a minimum of accessories and the right kind of footwear.
Know about working as well as break hours to make adjustments accordingly. Ask for clarity in case of doubt because making wrong assumptions can prove a big mistake.
5. Complete the Onboarding process
Generally, every organization has a foolproof Onboarding process in place where the recruits have to follow all the steps diligently. Filling the paperwork and listening to the manager about the vision and mission of the company may be dull and tiring but remember it is an essential part of the process and should be followed diligently if you are looking for a tip on starting a new job.
This is the time to know about set-ups of computer and phone, access to the network, Help desk etc. hence make a personal checklist as it will help you later on
6. Take a physical tour
It is essential to get a feel of the office, and for that, you will have to take a physical tour of the place. Note the location of vital facilities for instance washroom, water, coffee/tea machine, conference room, supply room, lunchroom, cafeteria, privacy rooms, and even open space where you can steal a few moments for yourself.
Ask your manager whether it will be possible to get an organizational tour and know the location of key areas, for instance, the place where you will be working, your office desk, and the location of support functions.
These are basic things, and a recruit should be aware of them if he is looking for a viable tip while starting a new job
7. Introduce yourself
In the first few days, you will be meeting lots of new people, and it is essential to introduce yourself relentlessly so that everyone recognizes at least your face if not your name initially.
Enlist the help of others; for instance, your manager can prove a blessing at this time hence ask him about the people you should get to know on a priority basis. You can ask for information on the people you will be working with and the overall executive team.
An important thing to remember is that you should make it a request and show that these introductions and information will be a help to you in doing a better job.
8. Take the lead of your superior.
Do not make any concrete plans for the first day of your job. It is better to be flexible and follow your manager's lead if you are looking for an essential tip of starting a new job successfully.
The first day is mostly about onboarding, filling the necessary forms, getting your bearings and settling in. There might not be a work assignment for you yet. Offer to get started but do not push it and second-guess as this will not show you in a good light.
Go with the flow without thinking about things too much.
9. Communication channels
One question that you should address early on is how and when your manager likes to communicate and what his preferred mode of communication is. Is it an instant message, sending an email or just drop by the office?
Do not make assumptions and do not wait for him to tell you as it is your responsibility to know about it from day one. Just ask him face-to-face to avoid any confusion later on.
Remember communication is an essential aspect of work, and you should be aware of it if you are looking for tips on starting a new job successfully
10. Check-in with your manager regularly
Do not wait for your manager to tell you about your work schedule instead check it yourself if you are looking for tips of starting a job successfully. If you have been assigned a task, then it is your job to check in after completing your workload.
Even later make it a habit to check in weekly to gain meaningful insight about your work. Show him that you are open and willing to work and improve.
11. Ask questions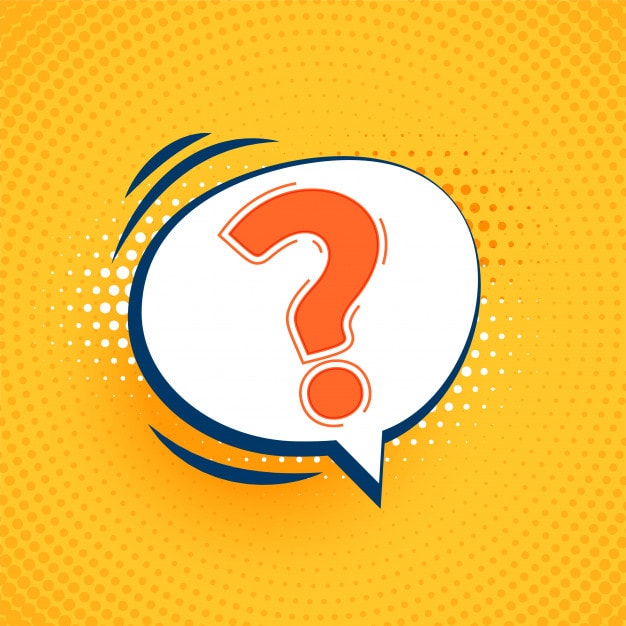 Asking questions and seeking clarification is not a sign of vulnerability or stupidity. There was a time when new employees did not want to get undue notice and kept mum even in case of urgent matters.
Times have changed, and now managers welcome questions as it shows that the employee is eager to learn and find his feet in the new environment. Make sure that the questions count and are relevant and related to your job and the company.
The questions will help in clarifying expectations and show that you have done your research. It demonstrates that the employee will take the initiative by himself to learn and understand the new environment
12. Ask your manager for more / less work
The initial days will be a transition period, and both the manager and yourself are new to each other. The pace of the work is significant as you do not want to burn yourself nor want to sit idle.
The manager initially is not aware of your pace, and it is up to you to talk to him and let him know about it if you are looking for tips when starting a new job successfully.
Are you picking things quickly or do you need a bit of time to understand things? Are you utilizing your skills and know-how to full potential or the assignments are too easy for you?
Check-in with your manager frequently and update him about the pace of your work. This will allow the manager to gauge your level of efficiency and productivity and adjust the work-pace accordingly. He will also provide training options if needed so that you can improve your work pace.
13. Gel with your group
Besides your manager, it is also essential to gel with your group as you will have to work with them through thick and thin. Relationship building is a challenge as well as necessity hence buckle up.
The best way to break the awkwardness is by going to lunch together or bonding over drinks or coffee/tea break. The relaxed environment will soothe everyone's nerves and help to chill and create good bonding with time. Another way to break the ice is by asking for advice about mundane things.
It is your group that will make sure that deadlines are met, and they have your back during awkward or adverse times hence be positive, gel with your group and stay away from gossip if you are looking for tips while starting a new job.
14. Be flexible
The most important tip while starting a new job is to be flexible.  Do not be like a tree that refuses to bend down instead be like grass that can face any storm head-on because of its flexible nature.
Give yourself some room to breathe and understand things. The first few days are not going to be smooth sailing. This is a learning curve that will help you in understanding your role and responsibility in the scheme of things.
Leave room in your planner for adjustments if you are looking for tips while starting a new job successfully.
Conclusion
Starting a new job is a bit difficult for both a recruit and an experienced person.  The workplace culture of every company is different, and to succeed, every person will have to pick up the acceptable behavior of that place.
It is at such times that the tips mentioned above will prove a blessing and help him in successful onboarding and finding his feet.
If you liked this article, we bet that you will love the Marketing91 Academy, which provides you free access to 10+ marketing courses and 100s of Case studies.